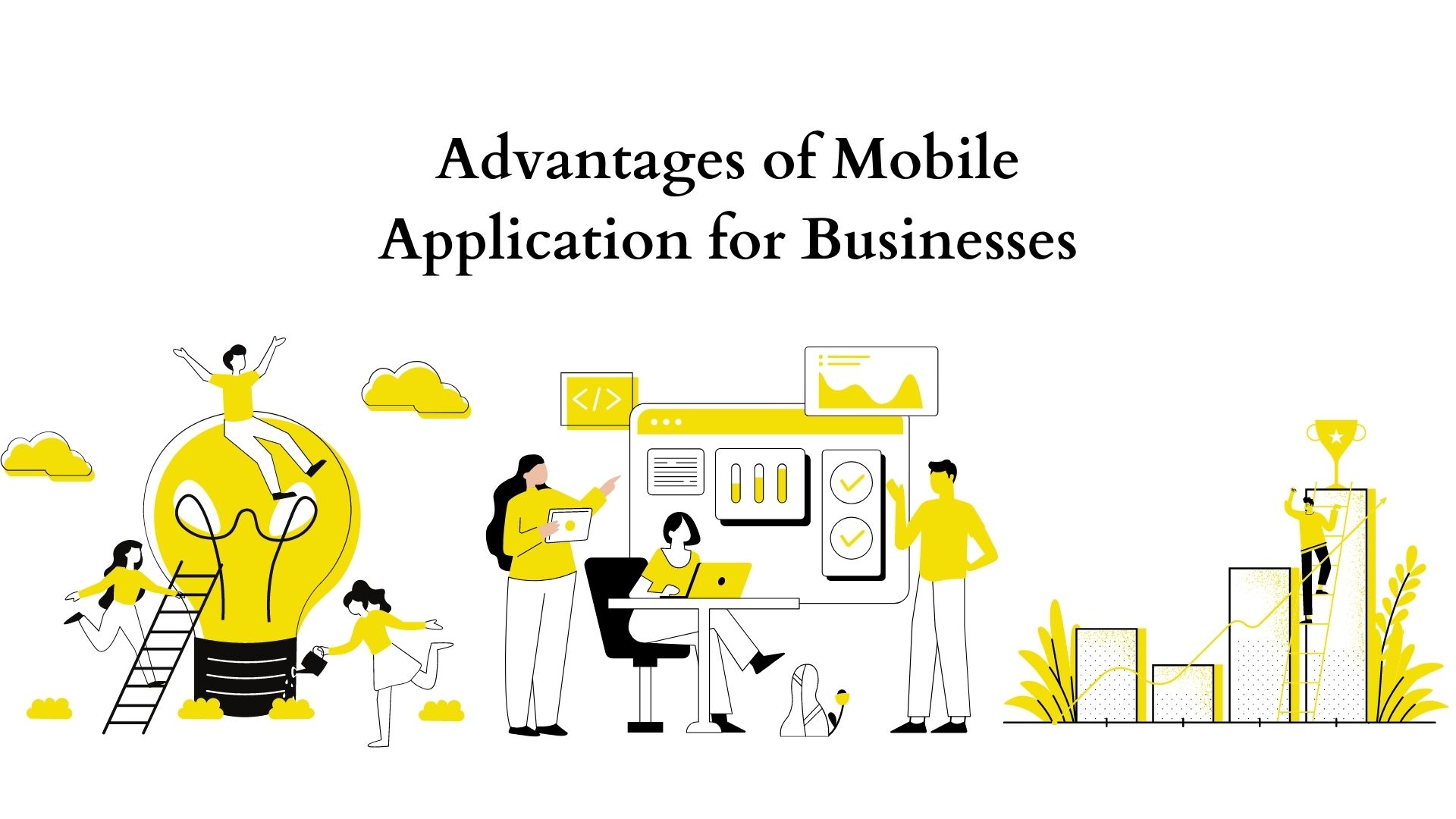 In 2018, on average, Americans spent more than three hours each day using apps for mobile devices. This aspect is a significant increase from the two hours per day people typically spent using apps just five years ago. Most people no longer use their tablets and phones just to browse videos or social networks; they also benefit from mobile apps designed for business.
91% of corporate employees utilise mobile apps to manage at least one aspect of their work. Are you still glued to your computer and not sure what to do to convince your employer to support your brilliant idea of a custom application? Are you concerned with the Advantages and Disadvantages of apps? If yes, take a look at the following 10 advantages of mobile applications to businesses,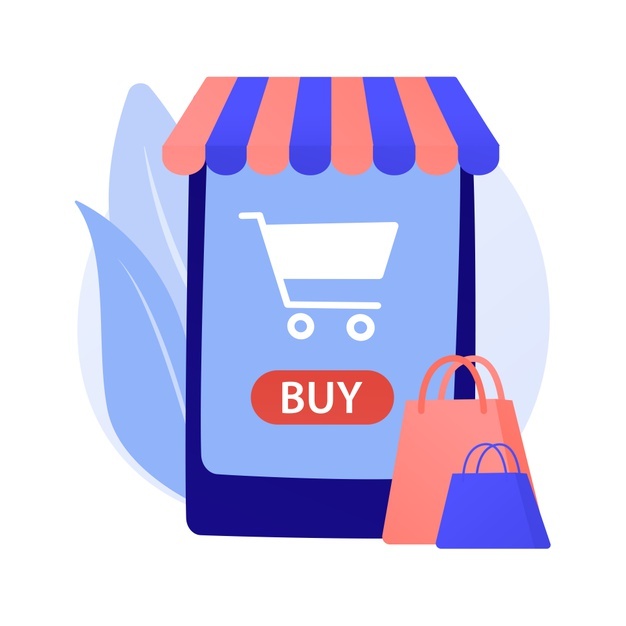 The Top 10 Benefits of Mobile Application for Business
Improve Employee Productivity
Working with designers who develop custom apps offers companies the chance to think about how they conduct business. Additionally, they give employees the chance to conduct business most sensibly. Business apps can aid in improving efficiency, processes for the company, and employee satisfaction.
Ease Maintenance and Upgrades
Businesses that depend on generic apps that they can download from the app stores do not control maintenance or updates. The companies that develop their apps can alter them at their discretion. Your clients and prospects don't have time to wait. It would be ideal if you didn't have to.
Enjoy Competitive Advantages
The same software downloaded by rivals to manage important business processes is not a good idea for creating an efficient and innovative business. Businesses can benefit from one of the major advantages of mobile app development: they don't need to adapt their processes to fit the app, instead of developing an app suited to their specific processes.
Secure Business Information
Another benefit of developing mobile applications is controlling the security of data. Businesses that use off-the-shelf applications aren't able to control security. In the current era of increased security threats from cyberspace, Security risks are necessary. Can result in loss and bad publicity.
Ensure Integration With Other Business Applications
Nowadays, very few apps are created in isolation. Mobile apps designed for business typically can connect with systems in place. Developers can incorporate these features as part of your application. Instead of adding more work, transferring data across different applications for business makes it possible to save time and avoid mistakes by using automated integration.
Generate Additional Revenue
Although your company might use internal apps to boost employee efficiency, you can offer apps to customers. In certain instances, you could even charge for the app or any additional services provided through the application. There are many ways to earn more revenue by utilising a specialised and useful application.
Broaden Customer Reach
Your company can create applications that you can upload to the popular app stores or which users can access through an additional web address. Whatever you choose, you'll have the chance to take advantage of more digital real estate to connect with customers. If you install a standard app for your company and only contribute to a different company, it isn't yours.
Improve Mobility
The increased Mobility and freedom are why your employees and clients use mobile apps in such a large amount. Interestingly, the surge in mobile apps doesn't necessarily mean less time spent on desktops or laptops; in fact, it has largely increased the amount of time they spend online. It is possible to create a custom mobile app that can connect with people wherever they are.
Gather and Share More Information
Apps that are customised can use other mobile technologies to collect a wealth of data about a client's or employee's location and routines. For example, Google found that 60 percent of users are willing to share their health data with an app for fitness. In addition, younger people tend to read messages on their mobile devices quicker than on desktops or laptops.
Save Money
If you're looking to convince your managers and investors of the benefits of mobile app development, mention how they could boost your business's bottom line. In a study of just small companies, owners reported that they could save more than five hours per week through the efficiency which having their app provided them.
The apps examined during this research were created to reduce the burden of daily tasks. The owners claimed that their businesses also gained more time to concentrate on their main business objectives. The study highlighted that their estimates were not accurate as they only asked small-scale businesses and startups with less than twenty employees. Larger corporations have more employees and save Time and Money by using custom mobile applications.
How to experience the Advantages of Custom Mobile App Development?
Your company can only benefit from the customised mobile app advantages if you intend to build an application with the highest value. To do this, you have to ensure that your developers collaborate with you to develop a great UI and UX design so that people enjoy using your application. Other aspects to consider are the impact of the app on the device's battery, performance, and security.
You might also want to think about the advantages and disadvantages of creating apps specifically for certain operating systems versus web-based applications that users can access on their tablets, phones, and computers via the Internet browser. Frameworks for developers can aid them in creating and maintaining versions of applications that work on multiple platforms, which means no one but you or your users need to select the right device. It is important to consider important factors while deciding the advantages of mobile applications for business such as:
Instant Access
Competitive Advantage
Instant And Non-Intrusive Notifications
Direct Channel
Search Engines
Constant Reminders
Effective Frequency
Mobile Experience
Engagement Levels
Direct Interaction
Customer Retention
Engagement And Customer Interaction
Benefits Of Business Mobile
Conclusion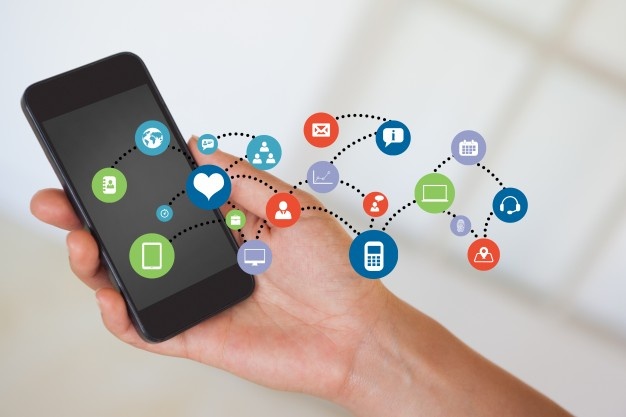 Android application development and Custom iPhone application development are the two major things the businesses prefer. It can accomplish with the help of a mobile application developer in no time. Also, it will increase customer engagement and generate more revenue for business!
Explore how custom mobile app development could increase revenue and productivity in your business. Do you have an idea related to a mobile application that is custom? If so, we'd like to hear your ideas regarding advantages of mobile applications that can benefit businesses and perhaps even contribute to our ideas. Get in touch with us anytime to take the next step. Squash Apps offers the best solutions regarding mobile applications for business.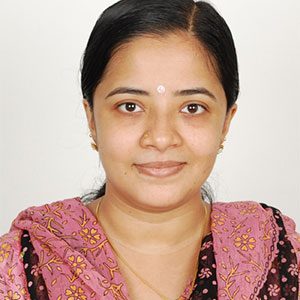 Dr.Supreena has published two international books in finance with the able guidance of her guide and department at Ethiraj College of Women, University of Madras during her PhD in Economics and Finance. She is the Recipient of Dr Vedagiri Shanmugasundaram (An Oxford Scholar) Award for Outstanding and Successful PhD Candidate from Ethiraj College for Women concerning research record and academic distinction. She is experienced in the domain of finance, digital marketing and information technology writing on Artificial Intelligence, IoT, PaaS and SaaS cloud computing etc. She is NIIT qualified in Advanced Network Computing, Google Certified in digital marketing. Her hobbies to maintain balance and reduce stress are gardening and cooking.