Web-based apps power modern business. Whether working in-person or remotely, web-based apps help us do tasks quickly and effectively; these include marketing and customer support solutions. The following information on web-based applications consists of some fantastic web app examples to show the potential of these tools.
Web application:
A web application is software that uses a web browser to carry out specific tasks. Another term for it is web-based applications. Many websites offer advanced web applications. A website's contact form is a straightforward illustration.
A client-server application is a web-based application. It indicates that there are client and server application context sides to it. The program a person uses to run the server application context is called the "client" in this context. It is a component of the client-server application context environment, which allows numerous computers to share data. The client, for instance, is the application the user interface uses to enter data into a database. The web-based software that stores the data is called a server application request access.
Businesses must conduct informational and financial transactions with their intended clients. If there is a means to gather and store all the required data and display the results to users, the Internet can be a great and affordable medium. Thanks to web-based application insights, users can use shopping carts or personalized content management systems to engage with the company.
Web-based apps can be created for various purposes and utilized by businesses or individuals. People must communicate and make online purchases. Additionally, staff members can use web-based applications to work together on projects and edit shared documents. They can provide reports, zip files, and information sharing from any location and device.
Since their creation, web-based applications have changed. In 1987, the popular server application insights context-side scripting language Perl was created and became one of the first applications. That was before the Internet connection caught on outside academic and technological communities. The early online applications were quite straightforward, but by the late '90s, they had advanced considerably. Millions of Americans now live with them daily.
Advantages of Web Application:
Faster Speed to Market – Since web app services are often built more quickly than native mobile applications and don't need to be approved by app service stores and online marketplaces, we may use them immediately after development.

Cost-Effective Development:

 Compared to native mobile application type, web app service require less development response time because only one version needs to be created to support all operating systems.

Accessibility:

 Because web app services are used through browsers, they are accessible to users with various devices and operating systems.

Easy customization and maintenance – Updates are easy to implement and can be sent fast to an application server context for immediate visibility as a shared status code base is modified.

Discovering new search engines:

 Web app services are accessible because they appear in Google workspace(and other) search results.

Interoperability:

 Compared to isolated desktop systems and application servers, web app services are more interoperable, which increases their capacity to adapt to changing market demands.
Progressive Web Apps:
The finest of the web and capabilities previously only available on native apps are combined in progressive web app service.
Progressive Web apps are completely integrated with the web's architecture of links and search engine indexes and operate within the browser as traditional websites do. Although we can open them from a home screen icon, send push notifications to the user's device, load them in a flash, and be single-page applications designed to function offline mode, they are not native app services.
Progressive web app services are an integral part of your website. They are an improvement to your website that updates it to current best practices and uses cutting-edge web technology, such as service workers, to deliver an app-like experience from within a mobile user session browser.
Web application examples:
Gmail:
The most well-known email service object created by Google API response is Gmail. Numerous features are available, including compatibility with Google Drive, Google Calendar, and Google Contacts.
This app's user-friendly functions and simple UI have contributed to its success. Additionally, it has a multitude of Facebook, Twitter, and LinkedIn integrations and is free to use.
Email is currently the most challenging tool in business requirements. Despite all of its infrastructure, Gmail is still the oldest email service item on the market. Gmail is used by people everywhere, and demand is only growing.
Google Docs:
A word processing program for the Android platform is called Google Docs. Google Drive, which debuted in April 2012, has it.
The program allows users to create or modify text, Microsoft Word, and PDF files. Google Docs and Google sheets also make an online version of your document that you can share with others. Files are saved to Google Drive.
You may also watch, create, and edit presentations using Google workspace Slides. Users can create and modify documents, spreadsheets, slideshows, drawings, and presentations online using the Google Docs web-based software package. One effective online tool we may utilize for business logic is Google Docs.
Google Analytics:
Google Analytics is one of the most well-liked tools for tracking web browser traffic to a website. It assists website owners in tracking visitor information and determining the most popular portions of their websites.
They can use the information to decide what improvements to make to their website to attract more visitors and boost revenues.
Microsoft Office 365:
Word processing, PowerPoint, Excel, and Outlook are part of the subscription-based Microsoft Office 365 web-based software suite. With Microsoft Office 365, users can use a modern browser on their PC, Mac, tablet, or smartphone to access these apps.
This allows customers to access their manifest files anywhere at any response time. Several different plans are offered for purchase. However, the Office 365 personal basic goal is free for a year. Users can pay monthly or annually after the free trial, depending on their needs.
Twitter: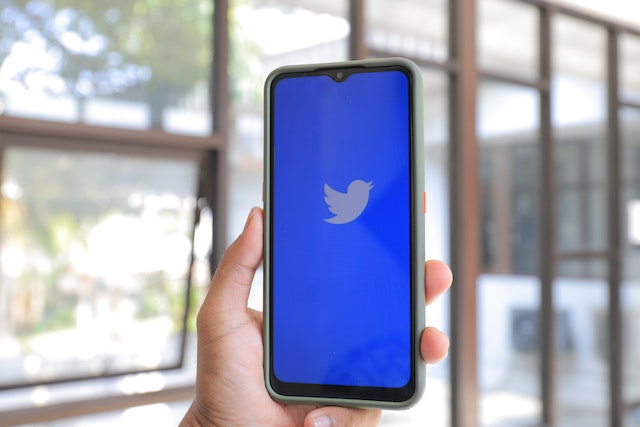 One of the first PWAs to be released was Twitter's Twitter Lite PWA, which debuted in 2017. Later, it served as a model for app developers who wanted to combine native and web capabilities to create a more effective mobile user app.
Google API response claims that the PWA's objective was to increase the 250,000 daily active user engagement who, on average, check their accounts four times daily.
The company claimed a 65 percent increase in page views per session, a 75 percent increase in sent Tweets, and a 20 percent decrease in bounce rate by reducing data usage, enhancing rapid loading (5 seconds over a 3G network), and improving active user engagement.
Amazon:
One of the online shopping sites in the world is Amazon. It is also the biggest online retailer of books and other commodities in the world as a whole.
Amazon also offers a membership called Amazon Prime, with extra perks like free 2-day shipping on a few items.
It is a huge corporation ranked number one worldwide among many top brands. The most crucial fact about Amazon is that it is business logic.
In 1994, Jeff Bezos founded business logic, which has since expanded to become one of the world's biggest and most influential organizations. Amazon carries so many things that it is hard to comprehend how it grew so big.
Canva:
Ever questioned what Canva is? Why is it needed? What characteristics exist? What distinguishes it from other web server application design software programs?
Canva is a popular program for designing eye-catching graphics, text, and backgrounds for social networking and other platforms.
It enables you to generate visually appealing visuals quickly. Thanks to developers' work, people may make graphics on one device and instantly post them on social media.
Facebook:
Facebook claims that Mark Zuckerberg began business logic in 2004 by developing the website www.facebook.com.
The business grew from a straightforward Harvard dorm room endeavor to one of the biggest businesses, generating hundreds of millions of $ each month.
Facebook has developed to the point that it can access different civilizations. People of all backgrounds can communicate with people all over the world from a variety of locations. An online social networking service is Facebook.
By exchanging virtual gifts, messages, or invitations, website users can stay in touch with one another and build personal profiles.
Whatsapp:
WhatsApp is a free smartphone application process that allows the user experience to communicate with one another via text messages and calls. We may use WhatsApp on PCs, smartphones, and other mobile devices.
WhatsApp is a real-time messaging service that registers user management using their phone numbers. An app access that works across platforms and devices, according to WhatsApp. The word "message," which is short for "message app," is where the term "WhatsApp" originates.
Email Marketing Tool:
One of the most dependable and effective ways to offer personalized and targeted communications to your customers in the least amount of time is through email marketing. Emails are also useful for getting client feedback; they are not just a tool for marketing.
It is not surprising that this marketing strategy has been utilized for decades to target particular customers with news and offers. The last 10 years have seen an increase in the use of email marketing.
Regular email distribution to subscribers is quite simple for businesses, but that constitutes only a portion of the process. It might be challenging to choose an email marketing platform with various options available.
Conclusion:
The appearance and feel of a native mobile app used on smartphones and tablets and accessibility across all devices and operating systems are frequently offered to your user experience by web apps. Many popular web-based applications have offline mode functionality that automatically synchronizes with internet access. They are an appealing solution in the right circumstances because they are less expensive and simpler to develop than native mobile apps.
FAQs:
Is there a web version of Netflix?
You can access Netflix through a web browser by going to www.netflix.com, signing in users, or creating a new account. If you have a computer running Windows 8 or later, you can download the Netflix app for Windows. We can download Netflix web-based software from the Google Play Store if your computer runs the ChromeOS operating system.
Can you use YouTube on the web?
Web applications are websites with interactive features and capabilities. Web programs like Gmail, Facebook, YouTube, and Twitter are interactive and dynamic.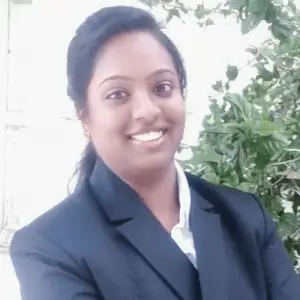 Priyadharshini K.R is a professional blogger with over 3 years of experience who works at Squash Apps. She is dedicated to providing high-quality content to help clients get more visibility on the search engine result pages. She works hard to boost her clients' online presence through various content writing services. Hailing from Erode, she is passionate about helping people understand content marketing through easily digestible materials.