Travel Industry is booming at an all-new level worldwide. All are on a traveling spree, and I don't know where but everyone is traveling. So it has become important that the travel industry upgrade the way they operate, and for this, it should have the best management software. 
This article will cover the 11 best modules in Travel Management Software to help the travel industry operate efficiently.
What is Travel Management?
Travel management is a specialty centered on organizing your travel, keeping track of travel expenses, and creating a comprehensive travel strategy for a smooth travel experience. Travel management comes in handy when you are up with your travel plan. It is intended to help travelers perk up how they handle their travel needs. A travel management company ensures everything and minimizes any negative impact that might hinder productivity. It is always important to develop an application that handles all needs of the travelers and helps them track.
What is Travel Management Software?
Travel-management software is used to book travel tickets, manage upcoming trips, and track previous trips and expense reports. In addition to automating corporate travel policies and consolidating travel invoices and vendors, the application also offers other important features and uses. Many travel agencies use travel management software as it makes their job easier.
Previously business organizations handed out the company travel policy to their employees, and they book their tickets on any website and later get reimbursed.
The employees book themselves using a corporate booking tool in the latest trend, including the company travel policy. The reimbursement process is also easy as the travel management software includes company payment details too.
Freepik
Travel Management Software, also called Corporate Travel Management (CTM) Software, is designed to help companies coordinate their employees' travel activities and expenses. The software takes care of tasks like booking hotels and flight tickets, managing every member's travel schedules, and keeping records of travel expenses. Many travel management tools also include expense management solutions.
Travel-management solution helps companies and individuals to plan their trips and travel expenses efficiently. It also provides solutions to unforeseen travel mishaps, like canceled flights or overbooked hotels. In these cases, a comprehensive travel management product will help you manage the process of finding the next best lodging and booking a new flight. 
You can create customized travel applications based on your business needs. If you decide on developing an application for your business, take a look at the cost of developing a travel application to know what features can be incorporated into your application.
The Must-have Modules of a Travel Management Software
When you opt for a travel management system, it's important to understand which features are the most effective. Here are 11 key elements to help you manage travel efficiently, safely, and cost-effectively.
1. Customizable Travel Policy:
Travel management software's most important and valuable feature is its corporate travel policy. Whether office managers or travel managers book travel on behalf of travelers, in-app travel policies are still necessary, so administrators are all on the same page. In addition, it helps to control travel costs as it becomes easier for managers to approve a request.
2. Easy Travel Booking:
The travel management software should allow self-booking or a travel agency or travel manager to book the tickets without any hassle. The booking has to be smooth and has great UX for the employees in charge of booking travel.
3. Budget-friendly:
Ensure there are no hidden charges on accommodation or amendments to bookings. Instead, choose a business online booking tool with pricing transparency.
4. Extensive Inventory:
Opting for a platform that offers you the best access to flight and hotel accommodation providers allows you to compare prices and offers with your preferred travel date. Choosing a travel management software that gives you value for money and the best travel and booking experience for you and your employees is always important.
5. Avoid Redirects:
Everyone prefers a safe and smooth travel experience. You will be annoyed if you get redirected when you book a vacation. With business trips, redirects are not only unpleasant, and they make tracking your business travel all but impossible. All you would be doing is scouring the web and trying to collect all your invoices. It is always better to avoid these situations.
Freepik
6. Advanced Reporting:
This is an important feature in any travel management software that can report on business travel. It should include tracking travel spent by period, department, or teams, how much has been spent on booking made out of policy, and travel spent for clients or projects. This would help you effectively analyze, plan, and execute your future travel programs.
7. Streamlined Functionality:
Look for the travel software that can offer you integrated solutions. Opt for a one-stop shop where you can quickly make new bookings and access/amend existing bookings without navigating different providers.
8. User Support Experience:
Having a travel service system is the best feature that offers flexible deals when in unforeseen situations. It would be helpful for travelers to get in touch with their travel partners to deal with such cases for a smooth travel experience.
9. Mobile Apps for Travelers:
Travel Apps have become a must these days. Though few travel agencies have mobile apps, they have apps that are not user-friendly. Therefore, it is always better to download the app and test the experience beforehand.
10. Save Traveler Information:
It is always important to save every detail of travelers in your travel management software, including their name, nationality, birthday, travel document, etc.; it helps you in future travel bookings.
11. Reviewing every trip at one place:
Travel management solutions help consolidate travel. It allows travel managers to check which employee has booked the trip within policy and who's requesting out of policy and its reason. Bookings that are in progress and employees who have not booked yet.
Everything can be viewed on a single page. It helps get an instant overview of every traveler who needs extra help. In addition, once trips are booked, you'll want one central location for confirmations, itinerary details, cancellation notices, etc.
Conclusion:
Travel-management software has changed rapidly worldwide. The key features listed in this article should help you manage all your travel needs for a better travel experience. But, of course, travel services can always be improved, so we can change our traditional way of working them and offer users a more user-friendly experience. Want to own a travel app? Why wait to get in touch with our software developers who would bring your dream app into reality.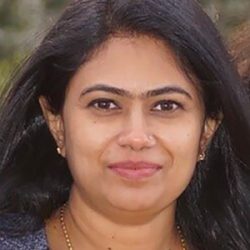 A fun-loving, creative, and passionate writer. Experienced as a curriculum writer for kids at CompuSkool (Information Technology) written interactive learning materials that engaged young minds between 3 to 17 year olds across different technology areas. After a break from writing, now pursuing passion through blogging. Now a technical writer at Squash Apps. Waiting for the future to reveal itself as days unfold.