An excellent marketing tool is a website. One of the crucial digital marketing channels platforms you can employ to increase traffic or sales is your website, which represents your company online.
Every company that wants to be successful online has to have a strategy for marketing its websites. It is now a "must-have" for companies who wish to compete in the fiercely competitive online market and is no longer optional.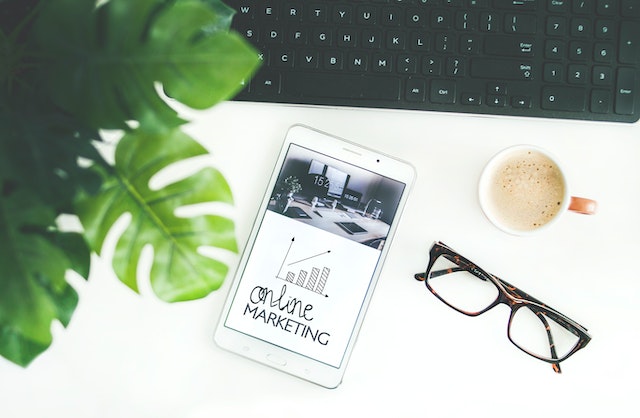 Website marketing: 
Website marketing is strategically promoting a website to bring in targeted traffic. Typically, the objective is to draw target customer experience to a company's goods or services. More website visitors equals more chances to present your value offer to potential clients.
Most website marketing strategies aim to dominate search engine results pages (SERPs) by using tactics including content marketing strategy, social media platform engagement, search engine optimization (SEO), and other online presence and offline initiatives.
When used effectively, a website affiliate marketing strategy can increase your company's market share by bringing in a new client retention rate.
Your best growth marketing tool is your website:
Today, your brand's digital marketing website is the main platform via which customers can learn more about you and perform activities that directly support the expansion of your company.
Strategies for inbound digital marketing campaigns are funnel-shaped. Your clients are online, using applications, search engines, and article-browsing digital marketing websites. Your inbound form of marketing strategy's goal is to attract visitors to your website so they can read and examine your content and ultimately decide whether to make a purchase.
A well-optimized website offers a branded consumer experience that clarifies concerns and highlights the distinctive value of your products. Your website is the hub of all other aspects of your brand's internet marketing presence.
Ecommerce and brand resources:
Each landing page should not only be designed to draw outside visitors but also to keep them interested in your company. It implies that every banner on every landing page should match the fonts you've chosen and that your online store should accurately depict your goods down to the last CTA.
Every business owner should think about how the layout of their website fits with their marketing strategy and functions as the virtual store that many people want it to be. Consider the simple, design-forward, and curated experience that delight customers get when they enter an Apple shop. Now contrast that with their website.
Your SEO strategy shouldn't start and stop with social media strategy or other online marketing initiatives for website promotion. When it comes to the internet, it's always the best idea to employ those brand assets to improve user experience. We'll get to these internal content aspects a little later.
Guidelines For Website Promotion: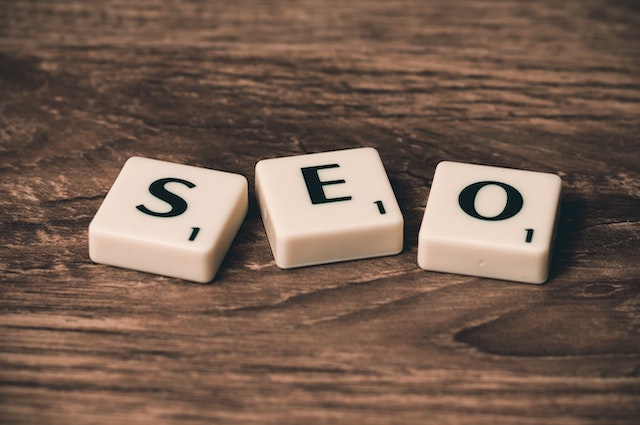 It's advisable to start with this method because search engines are how most visitors will reach your website. As the term suggests, SEO refers to a collection of techniques used to optimize websites that are both reader- and search-engine-friendly.
The thousands of signals that make websites reliable and valuable are detected by modern ranking algorithms like those utilized by Google.
Think of SEO as a supercharged version of a business listing in the phone book if you need a comparison to conventional marketing techniques. Instead of spending money on a major advertisement on the yellow pages, SEO strategies can help your company's listing rise to the top of the page, where potential clients can quickly find your contact information. One of the things users do when they have a requirement is to use a search engine. A consistent website traffic stream is made possible through SEO, which ensures that your company is in the spotlight.
Never lose sight of internet marketing as a network; communication between network nodes (websites) is essential to modern global commerce in general and digital marketing strategy in particular.
It makes sense to desire to receive website traffic from reliable sources if you consider it a payment type. You don't want traffic from unrelated or questionable sources, just as you wouldn't want to borrow money from a sketchy lender.
Backlinks are crucial marketing tools since they direct visitors from another website to your own. Search engines can tell your material is reliable and relevant if it has trustworthy backlinks.
Nowadays, there are so many social media channels and marketing platforms that marketers can choose from a wide range of tactics. Publishing material on other websites is a powerful strategy to attract clients clicking back to your website, from a brand's Facebook page to a business TikTok. On these websites, fantastic lead-generating techniques are employed, such as case studies, entertaining and accessible content, and even memes.
Influencers are connectors, recognized as competent authorities, trend-setters, and entertainment figures. They have sizable social media accounts and fan bases engaged in online discussions and love the influencer's work.
Influencers can assist you in promoting your brand to consumers who might not have previously encountered your digital marketer's messages through other methods. Additionally, getting to know your brand through a reliable outsider will hasten the progression of delighting customers through your sales funnel.
Why not use the 121 emails the average worker sends and receives daily to promote your website?
A link to your website should appear in every email list sent from the domain name associated with your brand. It will make it simple for any reader who wants to learn more about your offerings to visit your website without taking any additional steps.
Some claim that online content marketing is the only remaining kind of advertising. There is some space for debate, but online content marketing is more important than ever.
Visitors receive immediate value from the type of content in the form of new information and insights. It serves as the sole motivation for many users to view your website. Remember that web design is crucial in this situation. Potential clients may leave your website's user interface (UI) and great content in favor of the search results page before learning more about your company.
You need a compelling visual content piece if you want visitors to stay on your website long enough to take in your messages.
Services for Marketing Websites:
Marketing websites requires a full-time effort.
Because they lack the internal resources to manage successful multichannel campaigns, brands of all sizes frequently outsource their digital marketing efforts to digital marketing agencies.
Here are a few samples of what could be purchased:
Content production and optimization:
Hiring a writer for a few hundred words of a blog post is simple, but marketing companies are capable of much more. Agencies will investigate the market and the relevant subject matter, create written and visual content, advertise web content, and refresh assets.
With the right technology, we may automate many components of email marketing campaigns, but appealing content still needs to be written and formatted by a human. Businesses can work with agencies to create and implement complete email campaigns based on specific campaign goals.
Businesses can design PPC ads with catchy headlines and text with the assistance of marketing professionals. Consultants can fully manage bidding techniques to increase each campaign's audience and return on investment.
To continue to be relevant and visible to their target customers, businesses of all shapes and sizes must constantly change their marketing strategy. It increasingly entails adopting a sound digital marketing strategy and acknowledging that client connections are largely conducted online.
When we consider that most people looking for a business start their search online, having a poor digital marketing strategy plan can result in missing out on potential clients online.
Make your homepage visual:
Studies have revealed that impatient web visitors decide whether to stay on a website within the first 10 seconds of their visit.
Web users won't read paragraph after paragraph of material any longer. It will become more challenging for firms to express their important themes and distinctive offerings.
Many websites are now utilizing a combination of video and graphics to assist them in easily and effectively communicating to overcome this.
Visual communication is effective because it enables considerably more to be spoken in a shorter amount of time. It is essential when addressing impatient online visitors to your website for the first time.
Websites may reduce bounce rates, improve search engine results, and enhance online conversions by having a visually focused homepage.
Examples of websites with a primarily visual homepage: are Apple, and Dropbox.
The number of individuals using smartphones and tablets to view websites has grown significantly during the past few years. Businesses must now take note of this trend because mobile devices will increasingly replace PCs and laptops.
Since 90% of smartphone searches result in an action, mobile visits are even more crucial.
Every business needs a mobile-responsive website to ensure they don't miss out on mobile app users' sales, which are growing increasingly.
As delighted customers increasingly resist this kind of intrusive contact, traditional marketing strategies like TV commercials and magazine ads are losing effectiveness.
Marketers now have to provide consumers with information that satisfies their informational demands and wants.
High-quality content is the most effective method to accomplish that. Content that appeals to readers and meets their needs will be paid attention to and be far more successful.
Sites that produce top-notch material that fulfills a searcher's goal are also increasingly crucial SEO factors. A rising SEO ranking criteria is social channel shares and engagement, most efficiently generated by engaging and high-quality content.
Harness the power of online video:
Video is one of the effective digital strategy marketing techniques for a contemporary marketer. You have probably fallen behind your rivals if you are not using online video.
We've already spoken about how video can be utilized on your homepage to connect and communicate more effectively. Still, we may also share the online video on various websites that people in your target demographic visit, such as social media sites.
Businesses may have an engaging, simple-to-consume, and consistent first point of contact with potential customers by using video across various channels.
They are far better able to comprehend your company and are much more likely to convert.
The days of relying on a channel for customer acquisition as a wise marketing approach are long gone. Businesses must be present where their potential clients are in the online world. A firm must engage its audience across various touch points because this frequently occurs across several media.
Marketers need to develop smart strategies for reaching their target market. Start by attempting to comprehend who your target audience is and the websites they frequent.
Conclusion:
Probably the most important and successful marketing strategy you have on your website. It can develop into your main source of business expansion if you take great care and think strategically. Use the knowledge you've gained here to your advantage.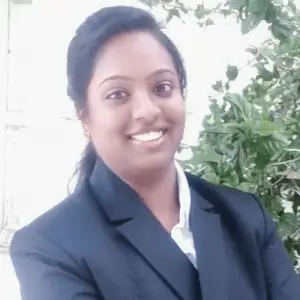 Priyadharshini K.R is a professional blogger with over 3 years of experience who works at Squash Apps. She is dedicated to providing high-quality content to help clients get more visibility on the search engine result pages. She works hard to boost her clients' online presence through various content writing services. Hailing from Erode, she is passionate about helping people understand content marketing through easily digestible materials.