Outstaffing company is important to consider if you want to build a successful business. No surprise that the worldwide outsourcing market was valued at $92.5 billion in 2019. Whether hiring a full-time employee or outsourcing a project to an outside contractor, the hiring process is critical.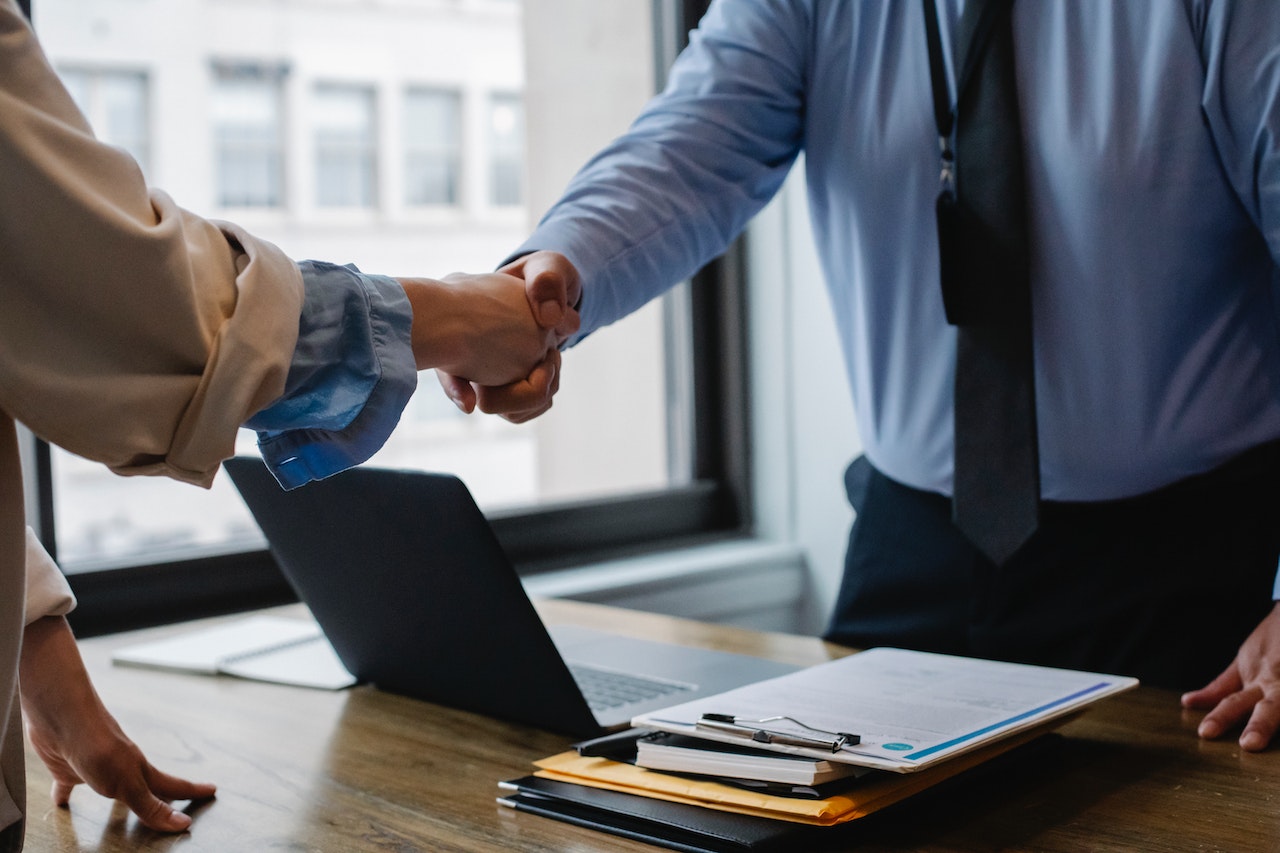 You want those new hires to be excellent at their jobs, motivated, skilled, experienced, and have a positive work attitude. This blog will show five reasons outstaffing/insourcing companies have become a popular workforce strategy for earning a significant competitive edge.
Many businesses assume that they employ an in-house employee. Organizations can now hire an outsourced employee. An outsourced or out-staffed employee works for you through another firm, generally from a lower-cost nation. In this blog, we will talk about how outstaffing companies can improve your business.
Currently, ever-changing labor demands are met in several methods based on the work required, the skill level necessary, and the duration of a certain project. Most talent is acquired through outsourcing, self-sourcing, or insourcing.
A Quick Overview of Outsourcing, Insourcing, and Self-Sourcing
The contracting out of certain functions is known as outsourcing. The outsourcing approach is well-suited to project-based work in the IT domain. From large-scale clinical studies to regular audits, "projects" come in many shapes and sizes.
Work duties, project objectives, and deliverables are all within the authority of the contracting organization. The skilled developers frequently work on a fee-for-service basis.
Self-sourcing employs internal human resources professionals to market for possible direct hiring, manage applications, and so on.
The use of a third-party staffing business through typical direct hiring or contingency (temporary) contracts is known as Insourcing.
Business executives have renewed interest in insourcing methods for software development projects over the previous decade. According to a Deloitte poll comparing outsourcing and Insourcing, 48% of corporate leaders have terminated outsourcing arrangements due to reason or convenience.
Outsourcing vs. in-house employment and outstaffing
Your development partner is in charge of the project, and you only have limited access to the software developers. Our professional and skilled developers can work on numerous projects simultaneously (depending on the agreements made).
You can work remotely with any developer or development team in case of outstaffing. The customer company employs outstaff team members.
The latter serves as an employer and is thus liable for an employee's salaries, bonuses, and equipment.
How does outstaffing work?
When you sign an outstaffing contract, the business handles all legal, setup, and recruitment issues. A dedicated team will also help you with the following procedures:
Recruiting: Your outstaffing service partner selects profiles of qualified professionals, conducts preliminary screening and technical interviews, and makes offers to the finalists after your approval/interview.
Onboarding: Sitting areas, development settings, and communication and tracking tools will be provided.
On-Going: Your client company will manage regular meetings, issue resolution, project monitoring, and other activities.
The IT outstaffing team is responsible for hiring and managing a crew at your disposal in this type of service. In reality, you engage your external personnel and integrate them into your outstaff team.
Your internal software development team or external management can lead this external development team to fulfill the business goals.
Why is it necessary to hire an outstaffing company?
Outstaffing service is one of several types of outsourcing services. Outstaffing is growing more popular than outsourcing. This strategy helps firms reduce costs while providing greater development flexibility.
The most important advantage is controlling your resources and paying for full-time remote teams instead of features or hours.
Insourcing maintains a delicate balance between in-house recruiting, employing, and managing personnel and external outreach for specialized 'niche' services.
It's especially useful in IT, pharmaceuticals, medical devices, diagnostics, and other regulated life sciences, where specialized talent is always in short supply. Insourcing with a third-party outstaffing agency may make traditional onboarding personnel and project-specific agreements much easier.
Let us assist you in identifying at least the top 5 benefits of outstaffing companies, which we've listed below:
Increased Agility And Adaptability 
The expansion and contraction cycles of businesses are getting increasingly fast. This demands more agility to respond appropriately. Certain limits in outsourcing contracts may often slow down time-sensitive operations, which PwC India addressed in its insourcing presentation.
Companies that outsource a contingent workforce can swiftly scale up or down projects without impacting the main staff's headcount.
Another reason for Insourcing is the requirement for Flexibility in human resource models. This is especially important in the drug research and medical device sectors, where businesses must respond to rival discoveries while nurturing their ideas while working in a constrained labor market.
Cost-cutting opportunities, in general
Many blockbuster medications have lost their patent protection in the last ten years. This posed a significant challenge for pharmaceutical companies, bringing products to market considerably quicker.
Product launch delays can have a significant impact on revenue. According to one CEO, a one-month delay in delivering a $150 million product can result in a $12 million drop in final sales.
Outsourcing was once thought to be the only method to achieve cost-effectiveness. According to the contract agreement with the sponsoring organization, the outsourcing company assumed all duties.
Many businesses have mentioned cost as a motivator for outsourcing. However, many firms found that prices grew enormously when problems were discovered due to outsourcing's low quality. 'Scope creep' and change orders were two more cost drivers.
Quality Control
The IT sector provides a real-world example of how the negative effects of widespread "over-outsourcing" have prompted a return to Insourcing with beneficial benefits. According to Deloitte's 2013 IT insourcing study, 79 percent of respondents were pleased or extremely pleased with the transformation.
Quality is crucial in pharmaceuticals or other health-related companies as every smart manager understands. Quality flaws can lead to many problems, sadly landing on the sponsoring organization's shoulders.
Several concerns have been identified when sponsoring organizations to depend only on outsourced regulatory affairs tasks. Many of these concerns have the potential to impair quality assurance negatively. They are as follows:
Monitoring CRO performance is difficult.
Evaluation of CRO performance is difficult.
Information transfer between the sponsoring firm and the CRO is hampered.
Misalignment of common goals and vision.
Human capital and right-fit skills are the fundamental drivers of quality assurance, particularly in the IT industry.
Leaders in the industry are well aware of the difficulties in attracting and maintaining outstanding talent.
Squash Apps aims to provide a true workforce solution to these problems by covering essential resource gaps through flexible, easy staffing and recruitment strategies. Hiring managers find direct hires or contingent staffing agreements for project-specific responsibilities.
Knowledge Sharing and Collaboration
In 2018, a fascinating study looked into the relationship between Insourcing, social capital, and knowledge sharing. It contrasted internal and external social capital and information exchange activities.
According to the findings, knowledge exchange and social capital are greater when employees are in captive sourcing connections. It was also stated that trust is vital in information sharing and the development of social capital.
On the other hand, Insourcing may create a productive and trusting workplace by laying a solid basis for information exchange.
Companies all across the globe have recognized the advantages of Insourcing as a feature of economic recovery throughout the last decade.
Companies consider Insourcing as a method to keep essential talents in-house, with one paper's abstract highlighting an important point:
"Amid the global economic crisis, it's worth thinking about "what changes in thinking are required to resuscitate the global economy?"
Traditional management strategies have already lost a significant amount of their effectiveness. Maintaining job category conformance with human nature is a key element aided by Insourcing."
Collaboration and information sharing need good communication, employee involvement, and satisfaction.
These positive characteristics are nurtured through activities that focus on insourcing direct recruits or temporary contingent personnel. Employees are more likely to collaborate, exchange ideas, and encourage one another.
Employees feel more supported and valued when focused on efficient and sensitive insourcing initiatives. Employee loyalty is improved and maintained as a consequence.
Critical Functions and Skill Sets Control
Leaders in IT businesses are understandably concerned about compromising or losing essential skill sets. The organization's existence and expansion will depend on technology research, development, and innovation.
Insourcing allows businesses to keep control of their operations and communications. In other circumstances, CEOs claim increased power as a major motivator for pursuing insourcing contracts in the first place. According to one research, 77 percent of CEOs claimed more control as a reason for outsourcing.
Depending on the industry, regulatory inspection is high on the list of concerns. Almost every company subject to regulatory review will wish to control crucial activities.
Some study backs up business executives' fears about the erosion of staff skill sets, which might interfere with future initiatives and activities. Then, executives, human resources specialists, and managers are tasked with re-imagining duties and reworking other responsibilities.
Our mission is to find and place contingent or direct-hire employees who can manage vital processes and have competent IT experts' skill sets.
Just what does this recruiting approach entail?
 Outstaffing is a popular method of remote hiring in the IT business. This business-to-consumer contact benefits construction, marketing, retail, and other companies.
 Outstaffing means having your specialized and experienced team of professionals hired according to your needs.
 This experienced team is completely focused on your project(s) and works out of a legal and electronic outstaffing office.
 The outstaffing company provides a competent professional team who are happy and productive. This way, you can concentrate on your project and operate your remote department more efficiently.
Why should you choose an IT outstaffing firm?
 You can employ exceptional developers without paying hefty recruitment charges, hourly rates, or taxes.
 You increase or decrease the number of developers or professional team members you hire.
 The development process will be completely under your control, including sprints, milestones, and deliverables.
 Your engineers and the internal team will have complete (and dedicated) access to you.
 Outstaffing has lower rates than other business models, and, most importantly, it gives you access to a large global labour pool.
Developers and experience you can't obtain in your area are generally accessible elsewhere!
When is it appropriate to utilize outstaffing companies?
You have a few alternatives if you have a project that requires software development. You can engage an internal team and contractors, outsource the task to another firm or hire developers from another organization to work for you (our staff).
These are just multiple models for employing the internal team to work on your software, each with its unique set of pros and cons, and you should choose the one that best fits your needs.
Outsourcing works best when you have a well-defined project, which is only sometimes the case. You want to regulate development if you're creating for the long haul and continuously changing your needs.
Adding an AI module to your current project is a great instance of outsourcing. It's a well-defined project you would need more expertise to complete in-house, so you'd specify specific criteria and outsource it to an AI firm. The customer company then provides a single self-contained package, completing the project.
You will need to hire staff or contractors if your application does not suit the outsourcing paradigm. Employees are long-term commitments to your organization. If you're working on a project, it's a good idea to recruit some personnel to keep track of progress and maintain information in-house to get benefits for businesses.
Contractors are a good option when you need someone for a short period. Imagine working on a tight deadline and requiring additional resources to support your team. Alternatively, if you want a technology specialist to come in, put it up, train the rest of your company on how to use it, and then depart.
Outstaffing and contracting are two terms that are often used interchangeably. The only difference is whether you hire contractors directly or through an agency. The biggest advantage of using an agency is that you will save time recruiting, which takes a long time.
The agency handles full-time recruiting and is skilled at vetting prospects. They also have access to a large number of qualified individuals. That implies you'll have more freedom to scale up or down with the agency than if you handled it yourself.
Offshore outstaffing
Both local and offshore employees can be outsourced. The major advantage of using offshore workers is the savings. You may hire two personnel for one price and retain the quality. Language hurdles and time zone challenges will be your trade-offs.
To reduce the disadvantages while still preserving expertise in-house and lowering costs, a viable strategy is to hire a blend of local and offshore resources. A local team lead, for example, can interact with and supervise the remote unit. Since our remote tools are improving, this is becoming a wonderful model (tools like Slack).
How Do You Pick an Outstaffing Firm?
When you know what questions to ask, selecting an outstaffing agency is simple. We've developed a useful guide to assist you if you need clarification. When choosing an outstaffing vendor, we've highlighted the three most important factors.
Number of Years on the Market
A company that has been around for 5–10 years is more likely to have a larger resource of tech talent and a strong employer brand. The outstaffing strategy relies heavily on technical skills, and acquiring top engineers is critical for any vendor.
Certificates and Accolades
Certificates and recognition awards show whether an outstaffing firm is qualified to deliver high-quality overseas services. Furthermore, credentials demonstrate that a corporation invests in its workers' professional development.
Personal Thoughts on the Service Provider
From the first contact with a firm, you can tell if they are excellent communicators. As a client, you should pay close attention to how potential outstaffing partners respond to any inquiries or requests you might have.
This blog provides evidence-based support for the importance of insourcing techniques in meeting and exceeding IT goals.
A fruitful and trusted relationship with a specialist IT employment agency will likely result in, Cost-effectiveness, Excellent product and service quality, Control of precious resources successfully, and Flexibility in dealing with rapid changes.
Internal employees that are eager and engaged
Insourcing is undoubtedly growing to become a real solution to the challenges and pressures that animate the IT industry—both now and in the future.
Although outsourcing and self-sourcing have long been useful in the IT industry, Insourcing is undoubtedly growing to become a real solution to the specific challenges and pressures that animate the IT industry.
Conclusion
We are an outstaffing company based in India with operations across the globe. The CVs of our engineers are now available for recruitment; you never know who could have the skills you require. Please do not hesitate to contact us and tell us more about your requirements.
Abhinav Sathyamurthy is a professional blogger with over six years of experience covering technical topics such as blockchain, ERP, AI, and other matters.