Introduction
Education has advanced in leaps and bounds, where what could once be easily recorded on paper has become a mission. Technology has compelled us to explore paperless and simpler ways to complete chores, and education is no exception.
Today's schools face several challenges in keeping up with regular operations. Manually performed tasks include result declaration, data management, fee collection, timetable management, staff and student attendance management, and other related jobs. Manual labor requires a substantial amount of time, energy, and resources.
Thanks to school management software, such tasks are now simple. However, the obstacles that educational institutions confront in managing the day-to-day operations of their schools are enormous, which is why every school should have management software to boost efficiency and minimize time and effort.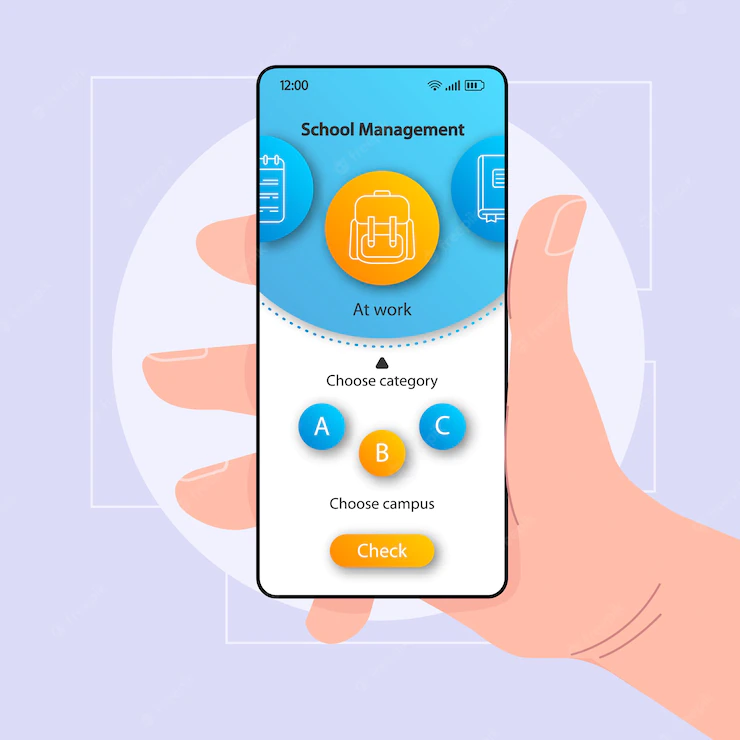 Why do you need a school management system software?
Managing a school can be a difficult task. Managing everyday operations without support is incredibly challenging with thousands of teachers, students, and administrators. On the other hand, school management systems are a wonderful option for every educational organization. When technology provides us with various practical answers to our demands, it's a comprehensive online portal that teachers, students, parents, and administrators can use to help them finish their assignments.
It's about using a school management program to supervise students' homework assignments or create a fee structure for school administrators; a school management system is necessary for the day. However, custom solutions can more effectively manage various school operations and features.
It's not easy to find a secure, efficient, safe, trustworthy, and affordable school management system that fully satisfies the needs of your company or school. However, to find the proper one, you must first establish your objectives and formulate an idea of what you want and why you chose it.
The School Management System (SMS) has always been critical in today's schools. Its main goal is to manage the school's interactions with children and parents easier for school authorities, educators, and staff.
The educational system has changed tremendously with e-learning as a different kind of learning in which teaching is conducted online and via digital platforms.
According to research, online learning has been shown to increase retention and take less time to finish, implying that the effects of the coronavirus may be here to stay.
All schools .require an effective school administration system to function properly. It performs a variety of important functions to keep school administration running properly. Staff, teachers, and outside parties can collaborate on a central platform.
There's more to the system than that. Technology also improves school communication between kids, parents, and teachers. If your school considers using the strategy, the following pointers may help you feel more assured! In essence, it maximizes the efficiency of communication between three parties.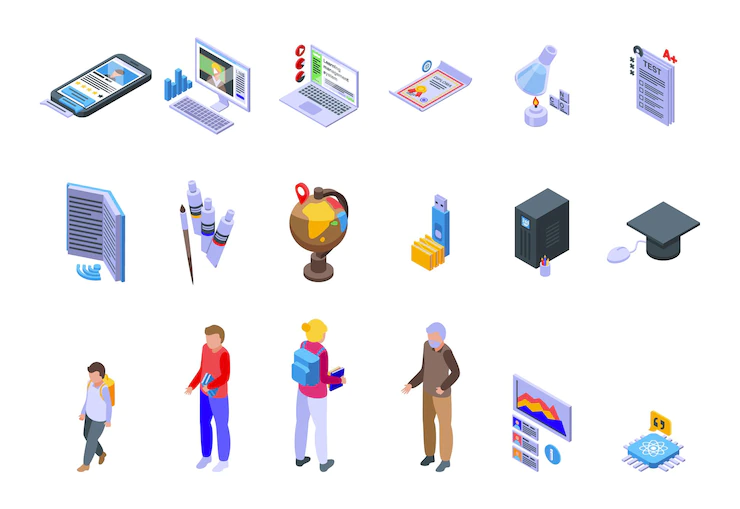 Freepik
9 reasons why you should use school management system software
There are numerous reasons to use the school management system, but we'll focus on a few (the most crucial). The fundamental reasons are as follows:
Paperless Administration Transition:
Schools, universities, and other academic institutions can use school management software to transition from paper-based to paperless administration. Tasks, information, communication, and other operations can all be moved online and into the cloud.
Report generation no longer entails printing reams of paper. Notes and letters are no longer the only means of communication. School management can share course modules via the internet. In addition, users can examine data on their PC or mobile device, making information access easier.
When your school becomes paperless, it reduces its carbon footprint significantly, which aids in environmental preservation. Paperless administration also saves your company money by reducing the amount of paper, printing equipment, and other materials needed.
Data should be captured, tracked, and managed:
It's easy to understand how difficult it is to manually collect, sort, and arrange school-related data. In addition, working with mounds of data from multiple areas, including student management, finance and accounting, faculty and HR departments, admissions, and more, can be overwhelming.
School administration software allows you to automatically collect data from different sources and store it in one location. In addition, most school management platforms have an integrated school information management system that will enable you to centralize and synchronize data across several methods and devices.
Because synchronization and data changes are automated, you and your users only have to deal with one version of the truth. School management can also use user roles and permissions to tailor information access. It allows everyone to see and obtain the information while preventing illegal access to additional data.
Improve Collaboration And Communication:
Communication and teamwork are substantially improved because everything is centralized and transparent. In addition, internal communication features are included in many school administration solutions to simplify interactions between employees, teachers, and departments.
Students and parents have their portals and online communities to quickly receive news, updates, and other messages. These qualities also stimulate engagement and participation.
School administrators may swiftly send emails, newsletters, and SMS communications to all parties with only a few clicks. Push notifications are used in various cases to ensure that all stakeholders are informed. Everyone is now practically in the loop.
Boost Productivity:
Accountants may swiftly access information from other departments and prepare complete reports in minutes using a school management platform. In addition, faculty and staff can seek to leave online rather than filling out papers and handing them to their supervisors.
Meanwhile, students can use their mobile devices to access their online accounts and view their assignments, course modules, and essays from anywhere and at any time. In addition, administration employees may look at it without verifying their inventory and making confident selections.
Everyone in your school will notice a big increase in productivity. Because you know, the information you're working with is accurate and up to date, having school management software running in the background allows you to work with complete confidence and inspiration.
Automation allows for saving time and resources by eliminating the need for repetitive tasks. Instead, it will enable you to focus on other tasks and complete more jobs.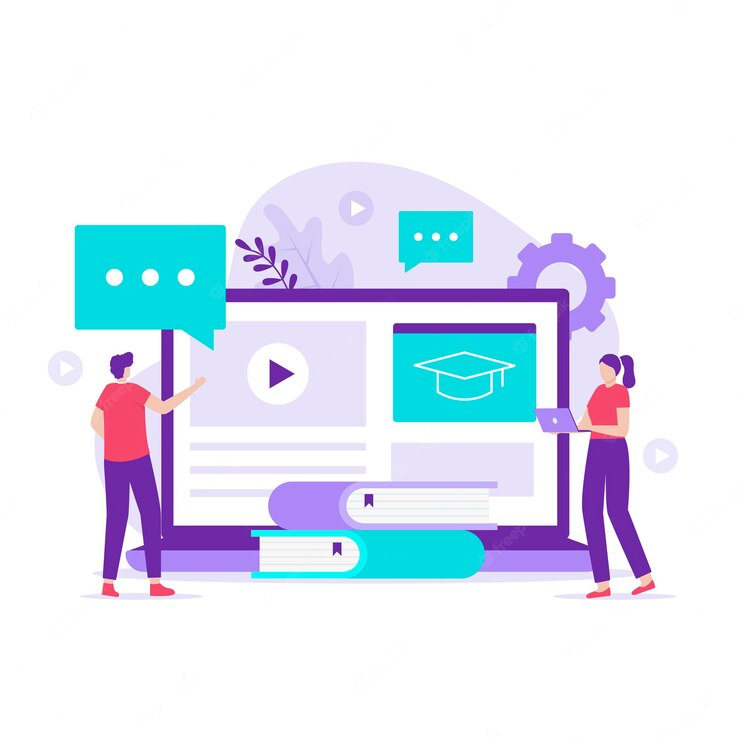 Freepik
It empowers Students To Perform Better:
Students require rapid and uninterrupted access to their courses and instructional materials and open lines of communication with their teachers, peers, and the school administration.
Teachers can use school management software to build and share effective courses and training programs by integrating various learning management systems. This connection makes it simple to manage and track students' progress and performance.
Teachers can quickly determine a student's strengths and weaknesses, allowing them to create learning programs that encourage kids to succeed and speed up their learning.
Integrating school administration systems with learning management systems (LMS) for K-12 and higher education works wonders. It allows schools to have a positive and long-lasting impact on their kids' learning capacities early on and maintain that impact throughout their academic careers.
Enhance the digital and physical security:
Working with large amounts of data, including sensitive details such as personal and contact information, financial information, and more, necessitates the highest level of data protection. School administration software includes security procedures and protocols to protect sensitive data from unwanted access and cyber threats.
While data is centralized and accessible from any device, the administration can impose limits on users based on their roles, job descriptions, and tier access, ensuring they only have access to information relevant to their jobs.
People can use a school management system to supplement your school's visitor control software and preserve information and other digital assets. Data from your visitor management system and school management software can be uploaded and synchronized. When these two technologies connect and interact seamlessly, your school gains an additional layer of security or protection.
According to a 2016 study on school safety, technologies can help improve security, particularly in K-12 schools. ID verification, visitor management, and real-time communication between schools and law enforcement are available technologies.
Picture-biometric identification, visitor check-in/out, visitor tracking, and automated photo ID verification are just a few of the features that drastically improve the security of your school's premises, keeping children, instructors, school employees, and other personnel secure.
Make the Most of School Resources:
Your school has the necessary equipment, cars, facilities, and other resources. However, they're all made to serve single services or several purposes. Is it possible for you to truly maximize the usage of your assets?
Using school management software, you have a detailed image of your resources and facilities. It enables you to plan for their use and maintenance and repair. As a result, you can get the most out of your help, receive a good return on your investment, and extend their useful lives until they need to be replaced, disposed of, or renovated.
Paying fees online is simple.
It is a highly effective method since it eliminates late fees. Simple fee payment is assured when you use easy-to-use School Management Systems. Students and parents who wait for a chance to pay a fee at any branch or the school (at the start of each new school term or session) can now pay directly on the school's website and receive fast receipts and invoices without visiting the school or the banks.
Other payment options are slower and more complicated than online fees (including the prompt issuance of invoices and receipts).
Tracking a School Bus
School Management Systems provides a mandatory way for keeping track of the school's buses or vehicles (cars and buses) and the odometer and planning regular vehicle maintenance. Staff may manage the car using School Bus tracking in a School Management System. Most significantly, it increases parents' trust in the school's ability to keep their children safe.
Conclusion:
This school management system is necessary because it is an efficient way of managing colleges, schools, and other educational institutions, allowing schools to reduce the weight of their processes. School administration software makes it simple and effective to keep track of everything. As a result, schools may handle all of their tasks in one place and increase their operational efficiency. Digital change is the order of the day in schools. The best school management software update would allow schools to operate more efficiently and effectively.
In the coming years, the education sector's digitization will result in considerable changes in schools and colleges. The rapid adoption of digital technologies will impact education and school operations. It is not a minor trend; rather, it will be a mode of operation with long-term implications that will shape the future of education in the coming generation.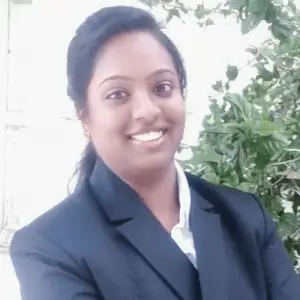 Priyadharshini K.R is a professional blogger with over 3 years of experience who works at Squash Apps. She is dedicated to providing high-quality content to help clients get more visibility on the search engine result pages. She works hard to boost her clients' online presence through various content writing services. Hailing from Erode, she is passionate about helping people understand content marketing through easily digestible materials.