Dentists are some of the savviest business people regarding online marketing. However, dentists must employ various online marketing strategies to reach new patients and keep current ones. Here are nine tips to ensure you have the best online marketing strategy for your dental practice.
The Internet is a valuable marketing tool that can promote any business. In today's world, many people are looking for services and products online instead of going through traditional means like television commercials or radio waves which were more popular before the 2000s when digital media started taking off in America. It doesn't matter if you have just begun running your small eCommerce store with no customers; there will always come when awareness of these new trends becomes vital not to miss out on anything important.
Why use Digital Marketing?
Digital Marketing is a vital part of every business today. With over 50% of customers searching for services and products online, it's time to take your company into the digital world so you can reach more people with what they want! Whether it's short-term or long-term goals that need achieving – having an active website will help achieve them faster.
In this day and age of digitalization, all dental practices should be aware that they need to employ a tried-and-true marketing strategy in order not only to provide service but also attract new patients. You can do so through social media platforms like Facebook, where there are over 2.9 billion monthly users worldwide with access who may want what your business offers.
Digital Marketing v/s Traditional Marketing:
Traditional advertising was a mainstay for dentists and other medical practices up until the digital shift in recent years. To better illustrate this, we should understand how traditional marketing works alongside online ads and their respective roles within your strategy to ensure you're not neglecting any part or element that could help drive more patients into our doors.
Although traditional marketing is not required to have technical knowledge or paying software fees, it can be less competitive than online. Online marketing allows you to access an audience in other areas that might otherwise remain out of your reach due to its physical location; this enables you to look for prospective patients within neighboring towns and cities.
The prime difference between digital and traditional marketing is that you can retarget your audience with the click of a button. You might have already won over some patients, but there's no way to know unless they see different ads or materials designed for those people.
Freepik
Hiring A Digital Marketing Agency:
A digital marketing agency can help improve visibility and generate more patient referrals. In addition, digital agencies often successfully increase brand awareness and develop new business leads for dentists who hire them.
The dental industry is experiencing rapid growth and needs to improve its online presence. Hiring a digital marketing agency for Online Marketing will allow you to take advantage of all potential customers available while providing an excellent return on investment with increased revenue opportunities.
Dentists can combat the challenges of being independent business owners by hiring a Digital marketing agency. The many benefits include increased customer engagement and loyalty and greater visibility online via search engine optimization (SEO), Google Adwords campaigns, or social media advertising platforms like Facebook Ads Manager for dental practices that exist solely on Instagram.
Benefits of Digital Marketing:
A digital strategy can be the key to success in today's changing market. It is cost-effective and allows precise targeting of the right audience based on their demographic needs and interests, allowing you insights into customer behavior that will help grow your practice.
9 Successful strategies that will help you reach your goals
Here are the 9 Successful strategies that will help you reach your goals:
1. Use Google My Business:
Google My Business is a verified source of information about your dental practice – location, hours, and images. This Google service weaves into various search experiences to provide customers with valuable insights for deciding where they want their next appointment or how much it would cost them if some major oral surgery is required.
With a good GMB listing, you can be seen by patients actively looking for dentists. Your local SEO is based around this central aspect of your business, and people in the area will most likely come to you if they need any dental services-related work done.
Once you've built your GMB page and optimized it with the information from each section, that process is automatically synced to Google's Local Map Pack. These listings group similar businesses by location so consumers can easily find their local dental practices.
2. Create a Professional Website:
It is important to create an authentic website for businesses. The site must contain all of your information, such as phone number and email address, so patients know where they should contact you. Hiring professional web developers who can create websites with accurate content, themes, and attractive photographs is best.
3. Online Advertising:
The internet is a great place for advertising your dental services. You can sponsor online programs related to teeth or other social work programs, like free camps run by co-workers, to capture new customers who might need what you offer.
Campaigning is a great way to meet new people and develop relationships. You'll find that your friends will always have something positive or negative feedback for you when they hear about it through the grapevine, so take their advice more seriously than any other internet hype.
Freepik
4. Social Media Marketing:
As social media sites have increased in popularity, you must post regular content on these platforms. For example, opening an account and posting pictures of your business's services will help generate more engagement from potential customers. Social Media maintains different audiences for each site, so be sure to use one and stay active across multiple channels. This can increase traffic flow into your company's doors.
When running ads about your services, the most important point is that it's not enough to post them on social media. You have to show people who comment and appreciate what you do and interact with those asking questions or expressing interest in the product – this will help emotionally connect because they feel like there are real human beings behind all these posts.
5. Consistency in Content Marketing:
A great digital marketing strategy is to post good quality content regularly. This brings you lots of traffic, but it cannot be easy without an experienced writer who knows how best to write captivating blog posts and articles for the right audience. Many agencies offer skilled Content Writers as well – so if this doesn't sound like something that would work out well with what you have planned, consider getting one from our trusted company instead.
Your blog post on dental will be a great way to let people know about your work and how you stand out from the competition. When they read this, customers are more likely to have faith in what makes up your website and gain confidence in treating teeth better than others.
6. Email Marketing:
Marketing with email is an effective and affordable way to reach your target audience. Emails are usually read by default, so it's easy for you to connect messages if they're tailored properly.
You can add pictures of past projects and share how they were completed or provide an opportunity for someone who wants more information on what you offer by adding your website link so that people can connect via social media channels.
7. Paid Advertising:
The PPC advertisements that used to run earlier on television and radio are now employed as a website advertising strategy. This "Pay-per-click" or cost per lead is one of the most popular methods in modern marketing because it has a high return rate with little investment needed at first glance – making this service perfect if you're looking into online strategies.
8. Optimizing for Local SEO:
The best way to start with local SEO is by creating a Google Business Listing. This will allow them to target their customers in the same region and increase rankings within local search engine results pages (SERPs).
Therefore, it's important to have an active and accurate listing to get your business seen by these people so that they can choose you as their provider.
9. Online Patient Reviews:
The digital age is about visibility; nothing can make you more visible than an excellent online review. In addition, online reviews help attract prospective patients looking for a dentist they trust with years of experience in the field–so don't miss out on this great marketing opportunity.
Online reviews are important to your overall business strategy, so make sure you're curating them. Make sure to do the necessary work for this important aspect of business growth strategy, which will be an asset instead of a liability.
Conclusion:
Online marketing can be a great way to reach new customers and grow your practice. Using the strategies outlined in this blog post, you can create an online presence that attracts new customers and helps you stand out from the competition. Do you have any questions about how to get started? Let us know, and we'd be happy to help.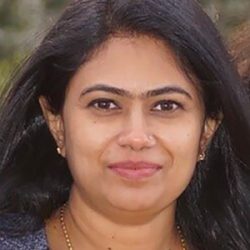 A fun-loving, creative, and passionate writer. Experienced as a curriculum writer for kids at CompuSkool (Information Technology) written interactive learning materials that engaged young minds between 3 to 17 year olds across different technology areas. After a break from writing, now pursuing passion through blogging. Now a technical writer at Squash Apps. Waiting for the future to reveal itself as days unfold.