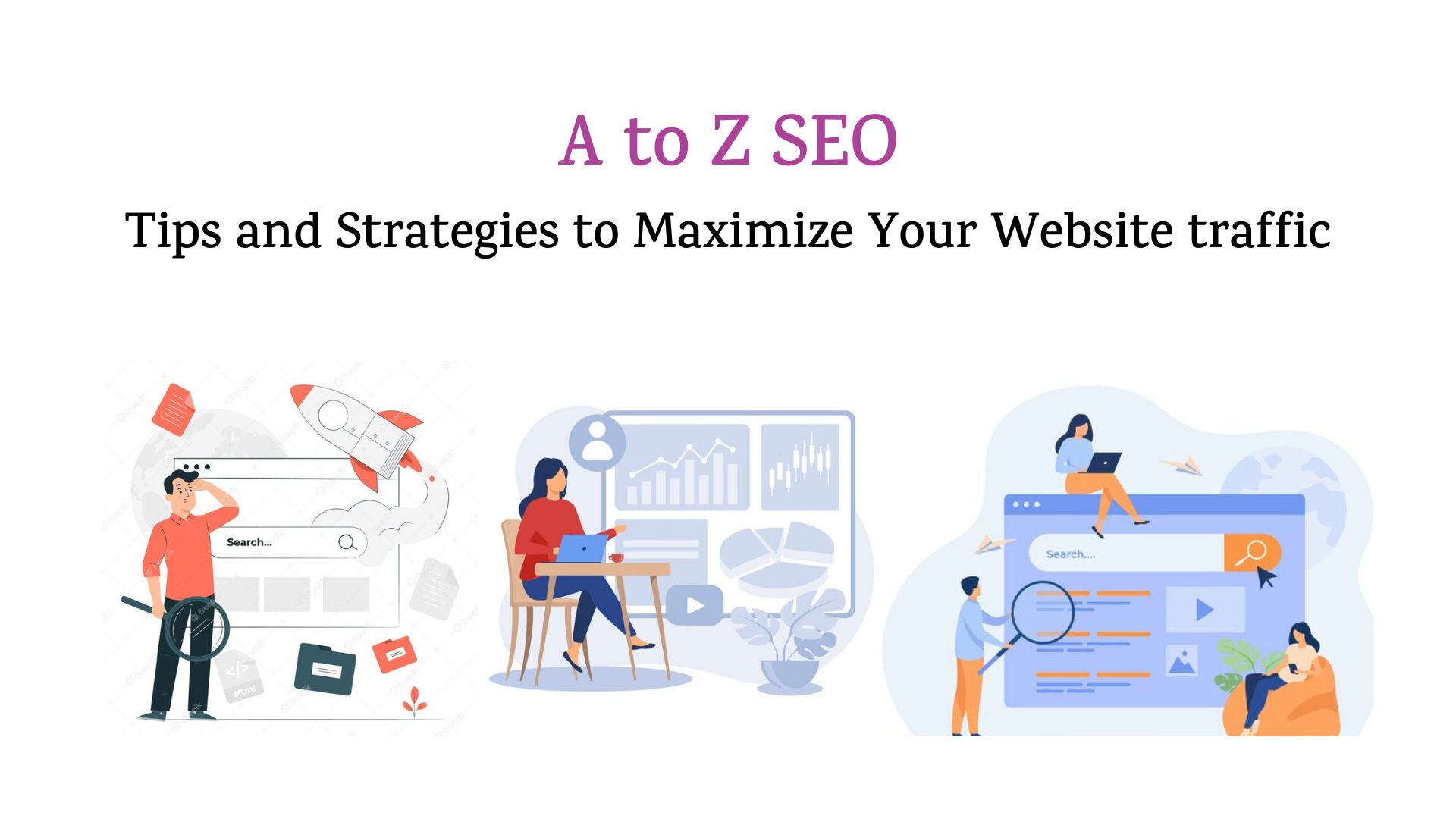 It's no secret that SEO is one of the most effective ways to drive traffic to your website. But what will you do if you're not sure where to start? 
Or maybe you've implemented a few SEO tactics but haven't seen the results you hoped for. 
In this blog, we'll go over everything from A to Z of SEO, giving tips and strategies to help you maximize your website traffic. So whether you're just getting started or looking for ways to improve your current strategy, read on for all the necessary information!
If you're running a business, it's essential to have a website that drives traffic. 
Use effective marketing techniques to drive awareness of your site. With these tips in mind, you can start seeing more traffic coming through your doors!
Why is website traffic crucial?
Your business' website will likely not generate the sales and leads you to need to thrive without high website traffic. 
After all, a website is a great way to connect with customers and promote products or services. But many businesses don't realize just how important website traffic is. 
Why is SEO important?
SEO stands for "search engine optimization." It's a process of improving the visibility and ranking of a website or web page in search engine results pages (SERPs). 
In short, proper SEO can help your business get more leads and customers from the internet. 
If you're running a business, it's important to ensure that your website is as high as possible in Google search engine rankings. Why? Because the higher your website is, the more people will see it. 
And the more people see your website, the more chances you have of making a sale. But how do you improve your website ranking? 
Through SEO, or Search Engine Optimization. Following best practices and optimizing your site content can improve your chances of ranking higher and attracting more web traffic. 
So if you're not already using SEO tactics on your website, now is the time to start!
How does SEO work?
To be ranked high in Google, creating quality web pages with relevant content is important. 
Doing so efficiently and effectively can take a lot of time and effort – but luckily, there are some easy ways to rank higher right away! 
First things first, keyword research, then creating high-quality content for your website.
The top 10 useful tips and strategies to maximize your website traffic: 
1.  A well-designed website is the key
To increase website traffic, it is important to have a well-designed website. A well-designed website will help you stand out from the competition and make your website look more professional. 
In addition, a well-designed website will be easier for visitors to navigate and help keep them engaged. 
The problem is that many businesses do not have the time or resources to design a website that looks good and functions appropriately. 
If you are one of those businesses, don't worry – plenty of firms can help you out. Hiring a web design firm can be a crucial decision for business owners. 
When making this choice, there are many factors, including price, quality, and experience. You need to comprehend the steps to hiring a web design company. 
It can be tough to get your presence noticed if you're starting. One way search engines will know about the value of what's on offer at any given moment is by creating an effective sitemap. 
This allows them to quickly and efficiently crawl all pages to provide relevant results for users' queries! 
Google has useful tools, including its free generator, which generates comprehensive templates tailored specifically toward beginner websites. 
2. Focus on a specific topic
While there are several things you can do to improve your SEO, one of the most important is focusing on a specific topic. 
By narrowing your focus and zeroing in on a specific keyword or phrase, you can ensure that your website content is appropriate and engaging for the potential audience. 
And as a bonus, this approach can also help improve your site's ranking in SERPs. So if you're looking to maximize your website traffic, focus on a specific topic!
Here are a few tips to help get you started: 
-Choose a topic that is relevant to your industry
-Choose a topic that is popular among searchers
-Choose a topic you are passionate about or know a lot about. 
3. Write irresistible headlines
Most people will only read the headline of a story, so if your headline doesn't capture their attention, they won't bother reading any further. 
By writing headlines that pique people's interest, you'll entice them to click through and learn more about what you have to say.  
Not only do headlines help draw in readers, but they also play a crucial role in SEO.
You can boost your website traffic by writing irresistible headlines and getting more people to read your content.
4. Relevant keywords
More than 60% of website visitors arrive through organic search engine results! By including relevant keywords in your content, you can reach a larger audience and drive more qualified visitors to your site.
5. Target long-tail keywords
To boost your website traffic, targeting long-tail keywords is a great strategy! Long-tail keywords are specific and targeted, which means they have less competition and can be easier to rank for. 
Plus, they attract buyers further in the buying process to be more valuable to your business. 
While shorter keywords are often more popular, they're also more competitive and harder to rank for. 
On the other hand, long-tail keywords are phrases that are less common and, therefore, easier to rank for. 
6. Produce quality content consistently
You've heard it before: "Content is king!" 
If you want to see an increase in traffic, you need to create quality content consistently. By producing relevant and engaging content, you'll attract new visitors and keep them coming back for more. 
Publishing fresh, relevant content can help improve your website's search engine ranking and visibility. 
Additionally, high-quality content will help you build an audience engaged with your brand. 
7. Start guest blogging
You can reach new audiences by starting a blog series on a popular site. 
First, find a blog relevant to your industry or topic area. Then, research the editorial calendar to see which topics are being covered shortly. 
Once you've determined which topics you would like to write about, pitch your ideas to the blog editor. 
Include an outline of your post and citations for any research you have conducted. If your proposal is accepted, start writing! 
Guest blogging can help you reach new audiences and improve your website's search engine ranking. 
8. Post content to LinkedIn
LinkedIn is a powerful tool for business professionals and can drive traffic to your website. 
You can reach a wider audience and generate leads by posting content on LinkedIn. 
As a business professional, you must continuously market your company and its products or services to succeed. 
One of the most effective marketing means is through online channels, and one of the best online channels for businesses is LinkedIn. 
LinkedIn offers a unique platform that allows businesses to share their content with a targeted audience. 
In addition, LinkedIn provides valuable analytics data that can help businesses measure the success of their content marketing campaigns. 
By posting content to LinkedIn, you can boost your website traffic and increase brand awareness among people.
9. Email marketing
Email Marketing can help you reach new customers, keep in touch with existing ones, and even increase sales. 
Here are a few tips for getting started with email marketing:
1) Choose the right software: There are many different email marketing platforms; always choose the one that fits your needs.
2) Create a list of contacts: It's important to have a list of people interested in what you say. 
3) Send relevant content: Make sure your emails contain interesting content that people will want to read.
4) Promote your website: In your emails, include links to your website.
10. Include video into your content strategy
Adding video content to your website will keep visitors engaged and on your site longer; it can also help improve your SEO. 
Video is incredibly engaging content that can boost website traffic and engage customers.
So how can you start incorporating video into your content strategy and boost your website traffic? 
First, figure out what kind of videos you want to create. Do you want to produce short, informational videos on your products or services? 
Or do you want to create longer-form documentary-style videos that tell the story of your business or brand? 
Start planning and scripting them once you know what type of videos you want to make. 
Conclusion
With the ever-changing SEO landscape, you must be proactive in your search engine optimization strategy. You need a team to help you figure out what's working now and anticipate what will work next year. 
We are experts at developing websites for companies looking for more organic traffic on their sites. Don't wait until it's too late! Contact us today or schedule an appointment online so we can discuss how our best practices in website development and A to Z SEO strategies can increase your company's visibility online.
FAQs
1. How many links are good for SEO?
There is no one answer to how many links are good for SEO. It's not really about the number of links but the quality of those links. With careful attention to detail, you can dramatically improve your SEO ranking through smart link building.
2. Which website is best for SEO?
Choosing the right website platform for your company is one of the most important decisions. Selecting the right platform is crucial to get the most out of your website and improving your SEO.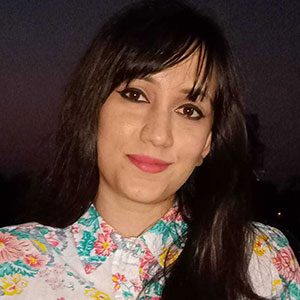 Parvin Khatun is a writer who works in Squash Apps is dedicated to providing high-quality content that can help clients get more visibility on the search engine results pages. She works hard to boost her clients' online presence through her content writing services- she has experience in SEO content writing, she writes about website articles, technical articles, and many others.