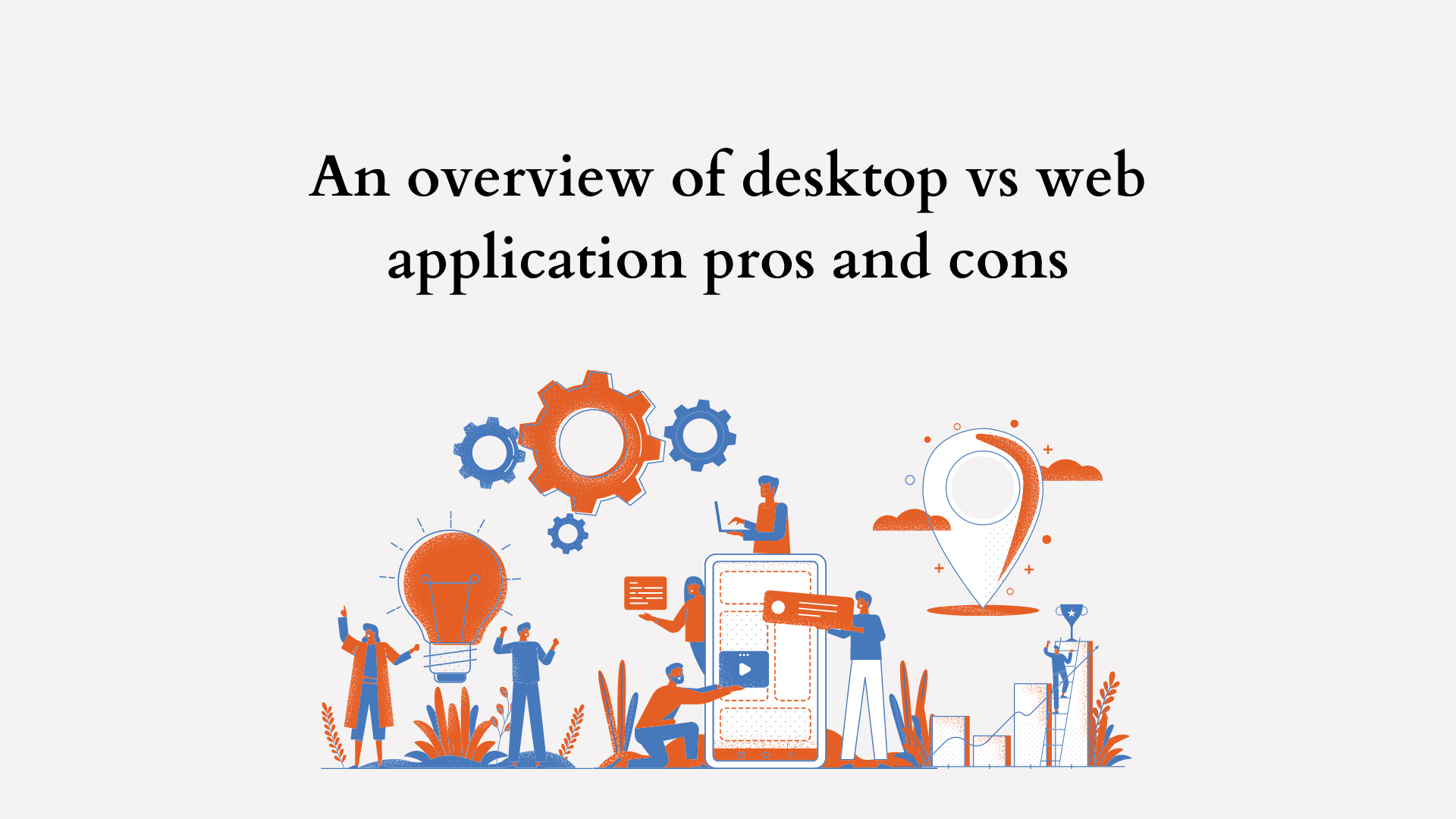 There's a good chance that you've utilized a desktop program in the past. Perhaps you even have one installed on your desktop computer at present. They include Microsoft Word, Adobe Photoshop, and Apple's Safari programs. They're nearly everywhere, providing every possible use to assist users in achieving the results they desire when working.
According to Forrester, new options have also emerged for computer users in the past two decades. Users use web-based applications when their preferred web browser opens on their computer. They work like desktop applications. However, they don't require users to download or install any software. They are installed on the server using an internet browser.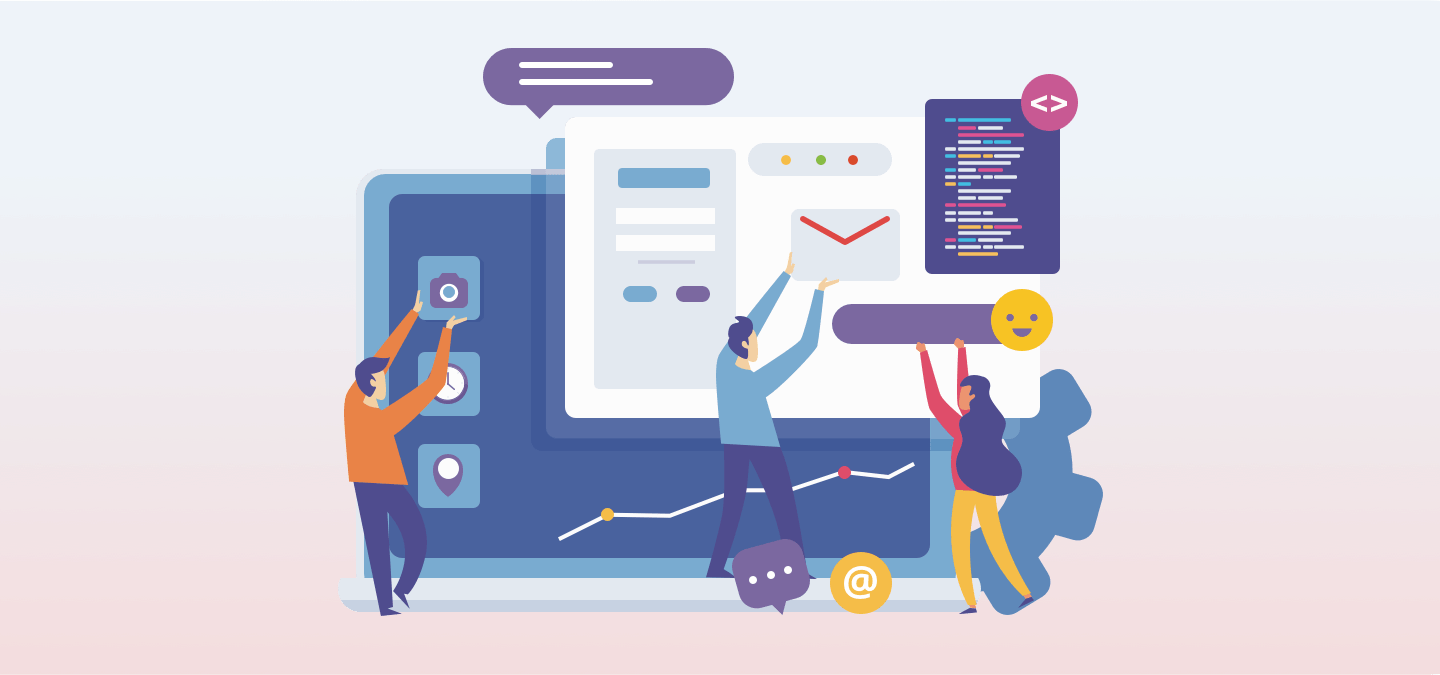 Some people are enthusiastic about both choices. It's not uncommon for computer users to connect to each resource multiple times a day. There are instances when one is a superior alternative to the other. This reason is why a thorough analysis of the desktop against web-based application pros and cons could aid you in making the best choice now.
The Pros of a Desktop Application
Desktop applications can be used offline.
If you've got Microsoft Word downloaded on your computer, then you'll be able to use the application at any time you're required to work. Your desktop will allow you to remain functional even without access to an internet connection. If you work in a web application, it is essential to connect to ensure that you have access to the application. This reason is why many users have two options. This arrangement allows you to remain active at any moment, reducing the number of wasted moments.
Desktop applications are more secure.
Desktop applications offer the possibility to work offline, giving you a distinct advantage over web applications. If you're working on something sensitive, then you can disconnect your Wi-Fi or LAN and not have to worry about threats ever again. In some cases, you can even insert the program on a disc and not log on to the internet to make it function.
When you use a web-based application you are always exposed to the possibility of being a victim of an Internet threat. Hackers may acquire access to your data and use it for their gain. Your information is always visible because you aren't always keeping information locally. There are some applications where this might not be the case. Do you worry about hacking into your Sudoku? If there's intellectual property used, the desktop program is probably the best option for that situation.
Desktop applications are dependent on the speed of your PC.
If you own a powerful computer, an extremely slow data or internet connection and a desktop application can offer a huge benefit. It uses the processing and memory of your local resources to provide users with a pleasant experience. If you're working on an online application, the results you get are directly related to the internet connection and speed. If your connection is not as good and slow, it's an indicator of your productivity level as well. It is a stand-alone desktop which gives it an enormous advantage in this field.
Desktop apps are more affordable from a long-term view.
If you purchase an application for desktop use, you will likely incur an expense for capital that is higher than if you purchase an online app or subscription for use. If you evaluate the costs over the life of the software, the one-time price is typically less expensive than the ongoing fees you could be required to pay to keep using your web-based application. There aren't many costs for maintenance to be concerned about, and you are in charge of the upgrades you think are required when you choose the desktop version.
Desktop programs allow you to run older versions of the program.
If you haven't updated your system for 10 years, you have a high possibility that the software you'd like to use won't work on the computer. Windows 10 is a very different experience in comparison with Windows 98! If you own an older version of Microsoft Word that you want to work with that can be used with the older operating system, you'll be able to take advantage of its features. It is possible that you won't receive assistance from Microsoft for troubleshooting in this situation; however, many advantages outweigh any negatives.
It is possible to access web-based applications using an older computer, however; it may not work exactly as you would. The web-based application would be slower than the desktop version, which will decrease your overall productivity.
Desktop-based applications do not need the support of third-party companies for backups.
If you save files on your desktop, the SSD or HDD helps store the information on your behalf. If the device is operating correctly, you will access your data anytime you require it. This feature isn't always readily available when working using web-based applications. If the server isn't operational, you won't access the data you need.
You do not have to be obligated to depend on the actions of unknown third parties to safeguard the security of your data by choosing a desktop application.
Desktop applications are not a source of concerns about ownership.
If you save files to your computer using an application, there's no doubt about the file owner. You created it, and then you initiated the process of saving it. It is always considered to be yours for the taking. If you're saving data using a web application, the outcome could be quite different.
Read this section of the conditions of use when using Google Drive for personal needs. "When you upload, submit, store, send, or receive content to or through Google Drive, you give Google a worldwide license to use, host, store, reproduce, modify, create derivative works, communicate, publish, publicly perform, publicly display, and distribute such content." This aspect means that Google could use the data stored in any way they like without paying you for it. One way you can stop the possibility of this happening is to remove your data.
Desktop applications are not a source of issues of legality.
Let's take an example from Google Drive here again. A friend and you are working on a song and collaborating with the help of saves with this system. You then upload the lyrics to a song you love that you like the Red Hot Chili Peppers perform because you would like the structure of your lyrics to be the same beat. If you don't have the right to give a worldwide license to Google to use this information, then there could be legal concerns that may lead you to problems.
Desktop apps do not pose the same risk. Since you're using direct saves to store your content, nobody will try to use your uploaded content to promote themselves. You'll be in charge of your work but make sure you don't copy the content you publish!
Desktop applications won't require you to upgrade.
Web-based applications may require you to upgrade your software without your consent since it's an automatic update process. If the program does not function correctly after an update, you're stuck in a state with no productivity. Desktop applications don't make this happen for you. While you can set it up as an option within the program if you wish, this option will allow you to preserve the quality of your work as it does not contain the original issues of the alternative.
The Pros of a Web-Based Application
Web-based applications require only one installation.
If you're using a web-based app, there is only one process of installation you must undergo before you begin using the application. Desktop applications typically require several updates to maintain their greatest features. While you may utilize the desktop version in its original form without an update, it will eventually fail to provide all the features you could require. When you use a web-based application, visit the website using any browser you have, and you're ready to go.
Web applications work on all your computers.
While one computer may be enough to provide for a whole family, a Life hacker survey from 2011 shows that this is not what life for families is nowadays. Only 8% of 14,000+ respondents stated that they owned just one computer at home. About 22% of respondents said they had two computers, and 23% claimed they owned three. A majority of respondents said they owned five-plus computers.
If you're using a web-based application, it is unnecessary to upgrade web-based apps. If you require doing something, the application will be accessible through your work saved on which computer you're using; however, sometimes, you may require an identical browser. If you're using a desktop program, it is necessary to upgrade each application independently to ensure that your productivity remains the same.
Web-based applications are less expensive in the short term.
If you're working on a task that requires the help of an app for a couple of months or so, then a web-based app is the best choice. It has a lower starting cost due to its subscription-based model. This feature allows you to get the job completed without the high price of the desktop software. Certain models also provide a trial for free that will assist you in getting through your tasks with no cost.
Desktop apps are extremely useful when you intend to use the program in the long run. A desktop program could be better if you don't require this for a web application.
Web-based applications make it easier for users with multiple accounts.
If you are looking to collaborate with several people, the web application will be more manageable. There could be licensing concerns with the number of users who have access to the program simultaneously. However, it's an application that everyone at their station can access. If they have to come together for work, all users with access rights can access the system.
Desktop applications require separate installations on each computer. Even though this usually grants users a license to use it, there are additional expenses of managing the IT requirements and balancing greater capital costs if a person doesn't have the application on their computer and doesn't have a means of joining the team effort.
Web applications are less reliant on demands for the operating system.
If you're using an online application to operate, you can access the application using virtually any operating system or browser. Your account is on the internet, meaning your information and the Internet connections are more crucial to the success of your experience than the software or hardware. If you are using a desktop application, it is necessary to satisfy specific technical requirements to ensure it is functional.
While both applications can be a challenge against older computers and underpowered ones typically, you'll get access to the latest version of a program using an online application as opposed to desktop apps.
Web-based applications offer all updates.
Suppose you're using a copy of Microsoft 2007 on your desktop and want to upgrade to a new version of the software to benefit from the latest features added since the last update. If you sign up for web-based applications, you will receive updates to the software when the web app developers release them. The upgrades are also made via the server, which means you can get them instantly without downloading.
This aspect is why hybrid applications that offer desktop and web apps are becoming sought-after nowadays. The benefits include accessing online resources no matter where you are, the possibility of saving documents to the cloud, or downloading the file to your computer and saving it locally.
The advantages and disadvantages of desktop as compared to Web-based applications typically boil down to your personal preference and use for the application. It is important to conduct research and ask questions related to:
Enterprise Web Solutions
Mainframe Computers
Compatibility Issues
Security Issues
Common Code Base
Code Lines
Interactive Capabilities
Multimedia Capabilities
Responsive Design
Conclusion
If you are concerned regarding accessibility and security and furthermore accessibility, then the desktop alternative is generally the best choice. If you are looking for speed and flexibility, web-based applications can provide the performance you need. In the final analysis, it's important to have both choices on your PC to ensure that you always find ways to finish your project with the high quality you require. Contact us to find the perfect choice for your product.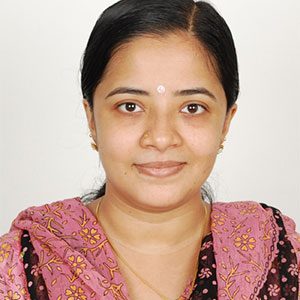 Dr.Supreena has published two international books in finance with the able guidance of her guide and department at Ethiraj College of Women, University of Madras during her PhD in Economics and Finance. She is the Recipient of Dr Vedagiri Shanmugasundaram (An Oxford Scholar) Award for Outstanding and Successful PhD Candidate from Ethiraj College for Women concerning research record and academic distinction. She is experienced in the domain of finance, digital marketing and information technology writing on Artificial Intelligence, IoT, PaaS and SaaS cloud computing etc. She is NIIT qualified in Advanced Network Computing, Google Certified in digital marketing. Her hobbies to maintain balance and reduce stress are gardening and cooking.