Android is so popular, and it's one of the most widely-used operating systems in use today. It offers a wide range of features and benefits for users. Businesses can also take advantage of Android's capabilities by developing Android applications. Android app development services can help companies create custom applications that will meet their specific needs.
With the rise in popularity of Android application development, many companies are starting to offer this service. Here we will look at 10 benefits of using an app developer for your business requirements or personal project.
What is Android Application Development?
Android app development services are creating applications for devices running the Android operating system. This can be done through programming languages such as Kotlin, Java, and C++.
Mobile app developers can help you create your vision for a successful mobile application. They will work with the features of an organization and their goals to provide quality results that fit what is needed.
As mentioned earlier, the Android mobile operating system has become the most popular choice for businesses, offering an app development service that is more affordable and easier to use than other systems.
According to statistics, there are currently 6.4 billion smartphone users globally. Considering the worldwide population is at 7.9 billion, that means a smartphone penetration of over 80%. 
With so many developers available and robust communities dedicated to helping users develop their apps, it's no wonder why this platform dominates over others. Also, hiring Andriod app developers is a tedious task, given the competition. This guide will help you decide the best app development company for your business. 
Why do you need Android Application Development Services?
Here is a list of reasons why you need an Android application for your business. This will help you decide why and which type of team will help you successfully transform your ideas into reality.
The business apps are custom-built to meet your specific requirements, which means that they can do everything from managing inventory levels to providing customer service. This also acts as a comprehensive system performing diverse functions and negates any need for multiple applications in one place – saving time while enhancing employee productivity at work.
2. Secures Your App Data:
It is important to ensure the security of your data, which may be put at risk when using general business apps. Making a custom app for yourself will help secure and protect it with specific features tailored specifically towards what you need to safeguard information like this.
Android apps are perfect for businesses that need to scale up easily. The development team builds your app with all the necessary features and specifications so you can increase its functionality as needed without worrying about running into any roadblocks or limitations due to an already existing codebase.
Building your custom business app means you have complete control over it and don't need to depend on others for anything. Plus, if the developer decides they want out of this deal, there's no one left but yourself.
The Android app is a great solution for businesses with different needs. You can customize it and use the right tools to help your business run smoothly, whether in an office or on the go! The platform also has features like background processing, which means you'll never miss out when new updates come out because they're always ready – any waiting around here.
6. Low Investment & High ROI:
Android's low barrier to entry makes it a popular choice for software developers. In addition, the free Software Development Kit (SDK) provides all the necessary tools needed to develop apps and games on this platform, which reduces licensing costs significantly as well.
7. Multiple Sales Channels:
You can build your application for Android devices and publish it through various channels, including third-party marketplaces like Google's Android Market, or by creating an account with developers who offer their services on platforms such as the Amazon App store. You'll also be able to reach end-users in different ways, thanks largely due promotional strategies. Some may prefer getting information about new apps via emails, while others would rather have pop-ups notify them when there is anything fresh available; accordingly, we provide multiple options so you don't miss out.
The world of software is changing rapidly. With the rise in popularity of mobile apps, many people have been looking to develop their app or convert an existing project into one that can be installed on the phone through Google Play Store. However, suppose you know Java programming languages and would like to transition your code to work equally well, whether it is run locally inside each user's computer(on desktop). In that case, there may be some amazing opportunities open up when considering doing business with Android developers.
You can develop applications that are hybrid, cross-platform, or native based on your business developments. Native applications are highly-effective as they are built specifically for the platform, i.e., Google Play Store and Apple App Store. When you work on the mobile app ideas, decide the type of mobile application based on your business requirements.
With the lack of approval process, it's easier for Android apps to get into circulation than others. However, this is shorter from concept through production and release than other platforms.
10. Market Fragmentation:
The market is fragmented, but it offers an equally lucrative opportunity. No other mobile operating system powers devices in every industry segment, and this means that there's a mass consumer base available for you to reach out with your product or service.
Android app development companies can provide your business with several benefits. By working with an experienced and qualified developer, you can create a custom app that meets all the specific needs of your company and customers. A well-designed and the user-friendly app can help you reach more customers, improve customer loyalty, and boost sales. With our diverse experience in app development, you can rest assured that we'll have a dedicated team who will care for all your needs. If you're all set to level up your business to the next level, call us today.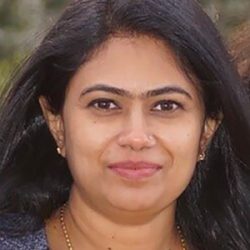 A fun-loving, creative, and passionate writer. Experienced as a curriculum writer for kids at CompuSkool (Information Technology) written interactive learning materials that engaged young minds between 3 to 17 year olds across different technology areas. After a break from writing, now pursuing passion through blogging. Now a technical writer at Squash Apps. Waiting for the future to reveal itself as days unfold.