A retail business can survive and thrive with great ideas for app design. The app should be designed keeping the best user experience in mind. The retail business should first decide the purpose of the app. Various features can be added to the app.
For instance, if the app's purpose is to promote and sell products, features like product descriptions, high-quality images, customer reviews, etc., should be included.
On the other hand, if the app's purpose is to build brand awareness, then features like company information, blog articles, social media integration, etc., should be included.
Apart from these, general features like push notifications, easy navigation, etc., should also be included in the app to enrich the user experience.
Thus, by including all these features, a retail business can create an amazing app for its customers.
What makes a good app design?
A well-designed app is both aesthetically pleasing and easy to use. The best app designs are simple and uncluttered, with a clean interface that is easy to navigate.
Furthermore, a good app design should be responsive and work well on mobile devices and desktop computers. In addition, the app should be designed with the user in mind, providing a seamless experience that meets their needs.
Finally, a good app design will be updated regularly, ensuring it remains fresh and relevant.
How to design an app?
Creating a successful app involves more than just coming up with a clever idea–it takes careful planning and execution to design an app that people will want to use.
The first step is to develop a clear concept for your app. What need does it serve? Who is your target audience? Once you understand your app's purpose, you can start mapping its features. These can help you create your app's wireframe or basic blueprint.
From there, you can start working on the visual design, choosing colors, fonts, and other elements that will make your app pleasing to look at and easy to use.
With careful planning and attention to detail, you can design an app with the support of expert app developers that will be a hit with users.
Top 8 ideas for app design for a better user experience of retail business
In the digital age, a retail business must have a strong online presence to succeed. While there are many ways to achieve this, one of the most effective is to create a well-designed app.
An app can provide customers convenient access to your products and services and help you build a relationship with your target audience.
Freepik
Here are 8 app design ideas that will help your retail business to thrive:
1. Use high-quality images and videos
Retail businesses must use high-quality images and videos for their app design to have a better user experience. Low-quality visuals put off app users, so using high-quality ones will make them more likely to use your app and appreciate its features.
Your app's design should be engaging and visually appealing, with images and videos that are clear and bright.
A well-designed retail app will stand out from the competition and attract more customers. Using high-quality visuals in your app design can create a better user experience that will improve your bottom line.
2. Make it easy to navigate
In today's hypercompetitive retail landscape, businesses need to do everything they can to stand out from the crowd.
When users can easily navigate your app and find what they're looking for, they're more likely to have a positive experience and be loyal customers.
Furthermore, making it easy to navigate also helps prevent user frustration, leading to negative reviews and decreased app usage. Always keep navigation in mind for a great app design idea that will improve the customer experience.
By following this simple tip, you'll be well on creating a retail app that provides an exceptional user experience.
3. Offer exclusive deals and discounts
In today's competitive market, retail businesses need to do everything they can to stand out from the crowd.
One way to do this is to offer exclusive deals and discounts through an app. This will give customers a reason to download and use your app and also provide them with an incentive to return in the future.
Furthermore, by offering these deals and discounts, you'll be able to build a database of loyal customers.
So if you're looking for a great way to improve your user experience, consider offering exclusive deals and discounts through an app.
4. Include customer reviews
Retail businesses have much to gain from incorporating customer reviews into their app design. Customer reviews provide an invaluable source of feedback that can help businesses improve their app's user experience.
Reviewers can point out areas where the app is lacking or suggest new features that would be useful. In addition, customer reviews can help to build trust and credibility with potential customers.
By including customer reviews in the app design, businesses can show that they value the opinions of their users and are committed to providing a great experience.
Including customer reviews is a simple way to show that you are committed to providing a great user experience for your retail business.
5. Provide helpful tips and advice
A retail business's app is essential for providing a great user experience.
The digital design should be clean, professional, and easy to navigate.
But what sets a great app apart is helpful tips and advice. Whether guiding choosing the right product or helping troubleshoot an issue, customers appreciate feeling like they're in good hands.
And they're more likely to return when they have a positive experience with your app. So if you're looking for great mobile app ideas, always keep the customer experience in mind.
You can create an app that looks great and works great with helpful tips and advice. Customers will appreciate the extra information, making them more likely to use your app.
6. Offer discounts and coupons
In the digital era, not only do potential customers use apps to find information about products and services, but they also use them to make purchases.
Always offer discounts and coupons to ensure your retail business has a great app design. By doing so, you'll not only entice potential customers to download your app, but you'll also encourage them to keep using it.
In addition, discounts and coupons can help build loyalty among your customer base. If they know they can always find a good deal on your app, they're more likely to continue doing business with you.
So if you're looking for a great way to improve your app design ideas, always offer discounts and coupons.
7. Utilize social media integration
With the advent of social media, customers are now more connected than ever. They can share their experiences with friends and family with just a few clicks and connect with businesses directly through platforms like Facebook and Twitter.
This shift has led to a new era of customer service, and businesses must adapt to their design elements accordingly.
Integrating social media into your app design is one way to create a better user experience for your customers. This will allow customers to share their experiences with your business with their networks easily.
It also allows you to connect with customers directly and receive instant feedback. In addition, social media integration can help you promote your brand and drive traffic to your app.
8. Incorporate personalization features
In the age of digital innovation, it's more important than ever for retail businesses to have a strong presence in the online realm.
To stay competitive, it's essential to create a user experience that is convenient and personalized. Fortunately, there are several ways to incorporate personalization into your app design.
One way is to allow users to create profiles that include preferences and contact information.
Using these and other personalization features, you can create an app design that will improve the customer experience and help boost your bottom line.
Conclusion
As a business professional, it is important to consider app design if you are looking to provide the best user experience for your customers. App design ideas can help your retail business succeed by improving customer satisfaction and loyalty.
We have the expertise necessary to create an app that meets your customers' needs and provides them with a valuable shopping experience. Contact us today to learn more about our services and how we can help you improve your retail business with an intuitive and effective app.
FAQs
1. What is needed for app design?
Once you have your concept, you need to create a detailed plan, including wireframes that show how the app will look and function. Once the design is complete, you must code the app and test it thoroughly to ensure it works properly.
2. Which program is best for app design?
Adobe Photoshop is a popular choice among app designers as it allows for a high degree of creative freedom. However, Photoshop can be difficult to learn and use and doesn't always produce the most user-friendly results. For those reasons, many designers prefer to use specialized app design software such as Sketch or Invision.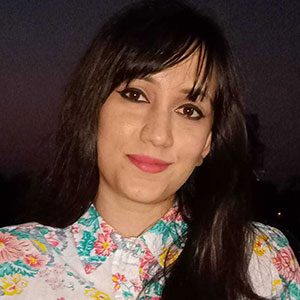 Parvin Khatun is a writer who works in Squash Apps is dedicated to providing high-quality content that can help clients get more visibility on the search engine results pages. She works hard to boost her clients' online presence through her content writing services- she has experience in SEO content writing, she writes about website articles, technical articles, and many others.