It's important to remember the user experience when using web apps. Features such as a compelling layout and whitespace, great copy, and a thoughtful style manual will help customers focus and keep them interested. Good web app design balance will create a positive experience for customers.
These web app design ideas are a great tool for ecommerce websites that want to showcase the features of multiple products. They can also guide users from individual product views to galleries. This aspect is a great strategy for educational websites looking to draw kids to their sites.
Effective web app design is about more than just that. Before we get into some great website design ideas, let's first review what makes a website good.
What is website application design?
Appealing website app designs are key to attracting visitors to your website. It can be challenging to create a website for your company. There is a lot of pressure on you to make your company look its best digitally. It's like a virtual storefront, where the homepage is the entrance. We've gathered some amazing web design inspiration to get you started.
Can a web designer design an app?
Yes, if he follows the below-mentioned principles.
Design that is effective and constantly evolving
Did you ever click on a website to get lost in all the text and buttons? Your website's impression directly reflects your business' competence. Building trust and communicating value to probable customers are essential to designing a page.
According to Forrester, new options have also emerged for computer users in the past two decades. Users use web-based applications when their preferred web browser opens on their computer.
Build superior products as a team more often. Design, prototype, as well as gather feedback all in one place using Figma
Dropbox
Dropbox's website is simple and makes it easy to find what you need via Dropbox.
Responsive design is essential: regardless of the screen size, platform, orientation, or user orientation, a responsive website delivers an excellent experience every time. You can adapt your website to the changing needs of your customers by conducting thorough market research. Consider a beginner's guide to responsive web design.
2. Communication of your brand identity
Your website is a crucial part of building a consistent brand image. 
Every page should communicate your logo, tagline, and brand imagery. Your site should answer visitors' questions quickly and clearly.
REI
REI makes sure that its brand is prominent even during the holiday season.
3. Appealing to your audience
Your target audience is crucial to creating a brand or website. Every design decision must answer how best to serve them and create an unforgettable, unique experience. This aspect is what will make you stand out from your competitors. Use imagery and language that appeals to them, and reflect values they can identify with.
4. Value is the key
Your homepage should entice visitors to stay on it. Your homepage is the best place for prospective customers to discover your value proposition. If you offer a high-quality service/product, follow the tips above to convert "just browsing" customers into customers. Consider our successful company portfolio.
Let's get started with this roundup of our top web designs. Consider your brand's identity and target audience when looking at the themes. This aspect will help you to identify the most appealing themes or trends for the right people.
Color can make you feel cozy.
It is a great way to greet visitors to your website and invite them to stay. You can interact more easily with natural greens, pastels, blues, and light pinks than with pure black or white.
It allows a brighter, contrasting background to shine through softly. It draws attention to what you want (such as your brand visuals, products, etc.). At the same time, directing them to call-to-actions or other buttons.
Handmade cosmetics
This theme is ideal for eco-friendly or "self-care" businesses such as independent skincare companies or sustainable fashion labels. This theme is also great for finance and real estate industries that want to put customers at ease. Check out their designs to get some inspiration. Consider custom web application development.
There are many avenues you can take in imagery. You can explore digital or film photography, AR experiences, video, hand-drawn animations or illustrations, abstract art, still-life visuals, and more.
There are many ways to make your illustrations stand out. We have selected some outstanding examples of metamorphism, a powerful technique that continues to be in high demand in digital design. This aspect is shorthand for "new skeuomorphism," a style of visual expression that uses real-life imagery, simplified icons, and new 3D-like graphics. This effect captures the paradoxical age of minimalist realism, although it is not photorealistic. It is tactile and more engaging.
Selective drop shadows can be overlaid with semi-flat colors to create a stunningly neuromorphic look. This aspect resembles digital embossing. This design works well for buttons, search bars, text boxes, and icons and is ideal for websites that encourage responsive design.
Do you feel animated?
Advertising staple, the inflatable man waving his tube man, is no surprise. Because motion attracts attention, it is a very successful advertising strategy. Customers will respond more quickly if you attract more attention.
Recent technological advances and a gradual shift from strict minimalism have led brands to embrace interactive website app designs. This movement seeks to eliminate any "static" feeling in web design, from subtle animations to seamless page transitions to overwhelming media layers. Utilize highly effective UI/UX services
Video Player
Animations on Parallax with animals by Minh Pham via Dribbble
You can include animations by giving visual feedback on your users' interaction with your site. Scrolling is one of the most important forms of interaction. Web designers have devised unique ways to increase users' visual feedback, including multidirectional page transitions and animated illustrations.
Parallax animations are a more creative option. They can create parallax effects by separating page elements into background and foreground extremes. This optical illusion makes objects closer to the viewer move slower than farther away. Consider for your mobile and web app the best Custom Software Product Development.
Color me electric
Bright colors are timeless, and the possibilities for exploring them are endless. A splash of bright color will be a great way to show your brand's cutting-edge position in an industry such as media or tech. These bold color choices appeal to an enthusiastic, creative, or open-minded audience. Combining different colors into gradients is a simple and effective way to express creativity.
Gradients can add color, energy, and movement to your designs. Slopes can create an absorbent aesthetic. They can also be enhanced with 3D colors. This aspect is achieved through fine shading to give design elements that have a rounded look and a more natural feel. We expect to see more saturated colors that feel three-dimensional in web designs with Apple's Big Sur OS.
This aspect is a versatile visual effect that can be used to soften or ease your customers' experience. Or you can use it very dramatically with contrasting neons against darker modes to create memorable and energetic atmospheres. Gradients are an ode to early internet design and digital design. They can blend retro style or nostalgia into modern web design.
Bloc Precision
Mike Barnes designed a high-tech site with pink and purple gradients.
Think abstractly
You can get creative using geometric patterns and abstract shapes in digital design. It depends on your industry, so it could be a way to differentiate yourself from others and avoid stock imagery and predictable layouts.
Your website will have a mood that is influenced by abstract motifs. These motifs can be found throughout the site in many forms. These graphics help you to focus on your key products or CTAs. They also balance multi-product gallery layouts. This aspect creates a brand identity that will connect with your audience emotionally.
Complex shapes, such as squares and circles, can be transformed into sprawling, complex compositions that give your website an innovative, interesting vibe. The result is a collection of expressive and artistic web pages, even if they don't have human faces. Also, refer to the 10 steps to the best mobile app development process.
This website idea is great for startups because it directs attention to the product and its functionality. It also reflects the brand's original, thoughtful, and forward-thinking identity. Tristan Le Breton is the Creative Director at 99designs. He predicts that abstract art elements will replace photography in web design for startups and tech products.
Consider the following factors: App Design Process Laser, Flexible Web App Design, User-Centric Design Process, App Design Process, Design Step, User Experience Design, and App Design Processes.
Let them know where to go.
Your website app designs related homepage usually features the latest product offering or mission statement. But what if your navigation menu were the main attraction? The navigation menu is often the next step for customers, so why not make your menu a visual appeal?
Your customers will enjoy a more intuitive navigation experience on your website. Make sure to use the right elements of brand identity. This aspect includes your chosen fonts and colors. This strategy is unique for ecommerce businesses, and it's fun for artists' portfolios or organizations with specific CTAs.
Animations for Ecommerce Websites
Vintage vibes
● Retro website app designs bring the internet warmth, nostalgia, and familiarity. It is a place that can often feel so "digital" and cold. Old-school fonts and faded textures help evoke these emotions. A classic web design can comfort your clients looking for familiarity and reliability, such as artisanal bakers, filmmakers, screen-printers, or vintage apparel brands.
● The Texterschmiede website for screen-printing is available above. This website achieves a classic vintage look with a light background of off-white paper, an old illustration showing a screen printer, and a typewriter font. It also uses faded photos from the screen-printing process. This element communicates to clients that they are experts in printing techniques from a previous era, specifically when printers paid great attention to detail.
● Type-heavy designs let the text speak for itself. There are many options available for font size, color, and layout. Although it can be very simple, the design will help you focus on your message.
● With text-heavy web design, you have the option to go minimalist or maximal. You can use sans-serif fonts to make your brand more delicate, subtle, or calm.
Maximal text ecommerce design
This branding appeals to customers who think clearly and can communicate their ideas. Consider a bold and exaggerated design for your brand. This aspect will appeal to people who live by the motto "go big or home." 
Consider creating a Beautiful Product with the following:
1. Additional Features
2. Catchy Features
3. Complex Features
Do you want to create an Award-Winning Mobile App with App Subscription Service and Builder Services, Cloud-Based Service, and Beautiful App Landing Pages?
Consider implementing Action Buttons for an App In Action with Built-In Libraries, Component Libraries, and Control Panel with Corner Controls.
Choose between: Specifications Documents and Customizable Documents. These website design ideas by Squash Apps will help you determine the aesthetics best suit your business.
Conclusion-Ideas for web design that works
Have you tried Deva-Saas Landing with an Actual Video, Compelling Videos, Layouts For Inspiration, Typography To Interactions, and Advanced Interactions? Do you use an Android Device? Using Pre-Made Layouts for App Layout. This web design inspiration can be a starting point for a new website. You'll soon be connecting with customers and clients from over the web!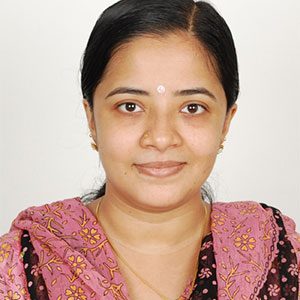 Dr.Supreena has published two international books in finance with the able guidance of her guide and department at Ethiraj College of Women, University of Madras during her PhD in Economics and Finance. She is the Recipient of Dr Vedagiri Shanmugasundaram (An Oxford Scholar) Award for Outstanding and Successful PhD Candidate from Ethiraj College for Women concerning research record and academic distinction. She is experienced in the domain of finance, digital marketing and information technology writing on Artificial Intelligence, IoT, PaaS and SaaS cloud computing etc. She is NIIT qualified in Advanced Network Computing, Google Certified in digital marketing. Her hobbies to maintain balance and reduce stress are gardening and cooking.