Creating an online store is a great way to sell products and services, but it can be tricky to do it yourself. That's where WooCommerce development services can help.
First, consider what you need from a WooCommerce development service. For example, do you need someone to create a completely custom store for you, or would you be happy with a template that can be customized to your needs? If you're unsure, it's best to start with a template and then have the developer customize it.
There are so many options available. And how will you zero in on the right one? Here are some tips to help you make the best decision. Next, think about your budget. How much are you willing to spend? The WooCommerce platform is the world's leading eCommerce platform, with a 23.43% market share.
What is WooCommerce?
With WooCommerce, you can build an online store using WordPress. It takes the basic WordPress operating system and transforms it into a fully functioning eCommerce store.
WooCommerce makes the selling process easier and more affordable for any product or service on your website.
This plugin enables you to create and manage an online store with inventory management, tax filing (if applicable), and secure payments processing for your customers. You can also integrate shipping services.
How does WooCommerce Work?
WooCommerce is an excellent solution for anyone looking to turn their WordPress website into a successful ecommerce store. This plugin lets you turn your website into an online store with products, shopping carts, and checkouts! It works seamlessly on top of WordPress's features, so installing it won't take much time or space compared to other more expansive platforms requiring their servers to be set up before operating properly.
Benefits of Using WooCommerce:
The advantages of using WooCommerce are innumerable, and below are the major benefits that you won't want to missout
Free WordPress Plugin:
With WooCommerce, you can have a fully functional ecommerce site with WordPress integration. This means that your customers will be able to make purchases on both their web page or blog and in the shop section of this user-friendly CMS system.
WooCommerce is the perfect solution if you want to create a corporate website with eCommerce capabilities. With its robust template options, this platform will fulfill your business needs from online shopping pages and contact forms right down through social media integration.
Complete Control of Data:
Third-party eCommerce platforms are a great way to offer customer satisfaction with more choices and an easy experience. Ensure that you have an expert team of developers to handle all your datas that are very important to your business process or it might affect organic traffic.
Unique Storage Design:
Customization has never been so easy with WooCommerce. You can switch between themes, update your website appearance, and keep control of the design without paying for custom designs or hiring an expensive web developer team.
Maximum Security:
To ensure a safe and secured online experience, WooCommerce works closely with some of the biggest security providers. They make updating your website's safety simple by implementing new features in just one 'click.'
Professional Aesthetics:
WooCommerce is the perfect choice for anyone who wants to start an ecommerce store. The available tools with this platform make it easy and seamless, which means less time spent worrying about how things work. Customers can track orders as well check delivery statuses from anywhere in seconds thanks to its convenient features like mobile apps or web portals.
How to Zero-in On The Best WooCommerce Development Company?
Choosing a WooCommerce development company is not an easy task. You need to consider many things, such as their experience in the field and how much they charge per month or year for their services, that will be instrumental when determining if this firm can provide value to your business's needs. WooCommerce offers several advanced features that allow you to create responsive designs.
Experience of The Company:
Woocommerce development services are something that many companies can provide. However, you should work with a firm with extensive experience in this field to ensure your project's success. It is important that you choose a company that provides world-class digital solutions.
Customer Centric Features:
The experts should be able to guide you in utilizing the features of your store so that it can effectively handle payments, orders, and more. In addition, they'll help set up a proper backend for running an online business from start to finish all with the help of an experienced developer in hand.
Easy Product Management:
A company with the know-how to develop an effective product management system will have no problem meeting your needs. They should be able to recognize what makes you unique and understand how best to accommodate those features so customers like yourself who want something different from everyone else can find it here too.
Instant Stock Level Tracking:
If you're running an online store, the last thing is worrying about stock-outs. With WooCommerce's powerful features for managing inventory and replenishment times in real-time – there will be no more worries.
Seamless Inventory Management:
To avoid overstocking or under-stock of goods on your website, you need a system to manage inventory well. Ensure that they offer support for WooCommerce stores, and their smooth flow will allow the business owner to run their business with peace of mind when it comes time to sell products online.
Easy to Use CMS:
Thanks to the powerful features of WordPress, you can run a blog for your ecommerce store or customize content on any page with wooCommerce plugins. In addition, they should be able to provide customized solutions that will allow them to create an ideal CMS tailored specifically toward businesses like yours.
Theme Development:
Theme development for WooCommerce is an essential part of any Ecommerce website. For the best user experience, you need a site that looks good, functions well, and feels reliable on every level – from page loading time to checking out process security measures like payment gateways or social media integration opportunities. Theme integration is a popular and effective way to make your E-commerce site stand out with custom theme development.
Mobile Friendly:
WooCommerce is a great way to extend your business into new markets and reach customers who are always on the go. It is reported that there are more than a billion people in the world who use mobile devices as their primary internet access, so it's no wonder ecommerce sites like yours have seen significant growth in recent years.
User-Friendly Statistics:
The WooCommerce e-commerce platform is an open-source software that provides a number of features to make managing your business easier. Review, for example, allows customers and creators alike to upload their product reviews in one place so everyone can read what other people think about it before making any purchase decisions themselves.
Cost-Effective:
The company's team of developers should be dedicated to providing the best customer experience with efficiency and with no additional cost for WooCommerce development.
Conclusion:
WooCommerce is a popular ecommerce plugin that helps you sell anything online. The benefits of using WooCommerce include its scalability, flexibility, and ease of use.
When choosing the best WooCommerce development process, consider the experience and expertise of a dedicated team working on your project. With the right partner, you can have a successful online store up and running.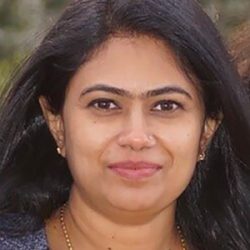 A fun-loving, creative, and passionate writer. Experienced as a curriculum writer for kids at CompuSkool (Information Technology) written interactive learning materials that engaged young minds between 3 to 17 year olds across different technology areas. After a break from writing, now pursuing passion through blogging. Now a technical writer at Squash Apps. Waiting for the future to reveal itself as days unfold.