Restaurant owners love to create their delivery apps. So why not make your restaurant delivery app using Uber Eats, Grubhub, and DoorDash? Number one is that third-party apps can charge a commission as high as 25%-30% (for Uber Eats). DoorDash charges 10-25%, and Grubhub takes 5-15%. Many restaurants prefer to create the cheapest delivery app and hire an in-house delivery crew rather than paying a third party. Number two is the need for third-party delivery options. Even if a restaurant owner is willing to work with Uber Eats, it may need help providing service locally. Third-party delivery companies often have too many orders and can cause delays. As a result, customers can become dissatisfied, and restaurants may lose regular customers.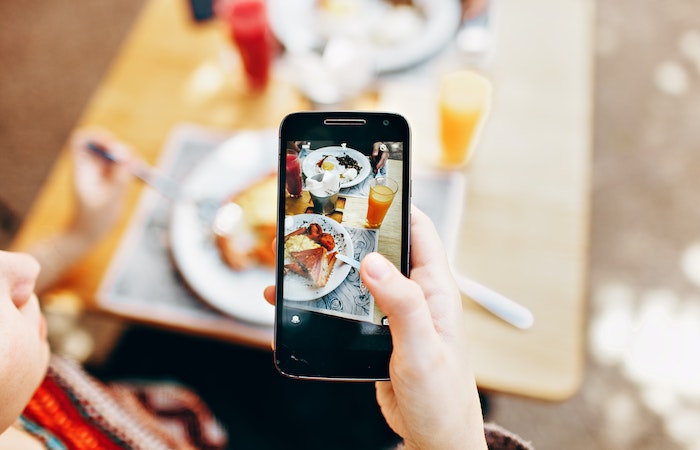 Restaurant owners develop delivery services to satisfy customers and keep pace with competitors. This aspect allows them to improve delivery speeds, increase customer loyalty, and meet customer expectations. You can see the trends below to see how fast online delivery is growing in the restaurant industry.
What is the cheapest delivery app?
This blog post will provide information on restaurants' most recent online food delivery services. We will discuss both third-party and branded platforms. We'll also give you some tips for restaurant ordering apps.
These are the best apps to deliver food to your home.
These are the three options available to restaurants offering delivery services and who want to do it through a mobile application. What Is the Cheapest Delivery App for Food in 2022? Factors to consider are mentioned. Consider the best UI/UX design for your delivery app.
What are a restaurant app and its benefits?
Restaurants can create their mobile app. An app for ordering restaurant food usually offers delivery or pickup/carry-out options.
Three main reasons are there to create a food delivery app that is branded for restaurants:
High demand. According to GloriaFood, 86% of Americans use delivery services at least once per month. Online bookings for taxis, hotel reservations, and car rentals are less popular than they used to be.
Large customer base. Anyone with a smartphone and a desire for pizza, wings, or Chinese food is a potential customer.
Increased revenue. Nation's Restaurant News reports that mobile orders are, on average, $4 more than those placed in restaurants.
By using an independent platform, restaurants can cut down on the 15%-30% commissions that delivery and food ordering companies charge.
You can control the quality and delivery time by outsourcing delivery operations to your staff. Refer to BootstrapJS-Consider for a definitive guide to building delivery design apps. 
App for Food Delivery to Restaurants
However, it would help if you paid attention to the drawbacks of third-party delivery services.
Third-party delivery platforms receive a significant cut of every sale
Delivery platforms can pool their tips to reduce delivery times.
These services can cause food quality and packaging problems.
Brand loyalty is affected by a need for more interaction between customers and restaurants.
Restaurants need to gain control over the customer experience.
Hybrid platform
Restaurants can combine their app with services from a third-party company. This product is known as a hybrid platform.
Let's see how it works. First, you hire a food delivery app company to create your app. Then, an in-house manager oversees the orders made via the app and can order a third-party company to deliver them. Also, refer to the 10 steps to the best delivery mobile app development process.
A hybrid platform is created for three reasons:
Focus on smooth transactions.
Although a hybrid platform will require some initial investment in technology, long-term delivery costs will be lower.
Your app allows you to stay connected with customers, increasing brand loyalty.
You can avoid most problems associated with working with third-party delivery companies using a hybrid ordering system. However, poor packaging is still a danger. To minimize risks, consider using special packaging. Lamb Weston's Crispy on Delivery fry pan is an example. The innovative design keeps moisture from building up, which preserves crispiness. Consider for your delivery app design the best Custom Software Product Development.
Leading hybrid platform
Panera Bread is a pioneer in delivery. In 2014, Panera Bread launched a hybrid platform that combines its app with third-party delivery. This aspect allowed them to reach new customers. However, according to the chain, third-party delivery companies must fully integrate into Panera's system.
Create a Food Delivery App for Restaurants
Panera Bread declined to reveal the terms of its contracts. However, strategy officer Dan Weigel said that Panera Bread's hybrid approach to meeting market demand has allowed them to keep up with it.
Panera Bread's customers can now order lunch or dinner via the app. In addition, Grubhub, DoorDash, and Uber Eats may fulfil online orders. Panera Bread's drivers will fulfil all orders online and by phone.
This aspect protects the brand's reputation from quality issues since they meet all food presentation and delivery requirements.
Carrabba's Italian Grill followed the Panera Bread example, and Outback Steakhouse followed. These two Bloomin' Brands chains have chosen DoorDash.
Check out this blog post to learn more about innovative online ordering systems you can use for your restaurant. If you want a mobile delivery design app, refer to the ultimate guide for mobile android developers.
Customers can use the Food Delivery App to Order Food.
Next, you must decide what features your food delivery app should include. These are the basic features that a customer-focused app, or interface for a food delivery company, should have:
Sign-up pages: A simple, effective, and appealing page is essential for gaining customer loyalty. A sign-up page should allow users to create an account using their login/password or sign up through a third-party service like Facebook or Google.
A profile/account page: Once a customer creates an account in an online ordering platform, they should have access to their profile. This profile may include saved payment options to make it easier to access, order history, the ability to reorder, and the ability to save your favorite restaurants/menus.
Search for restaurants/locator: The app can show customers which restaurants they can order from using either a map or a list format. Users must utilize some search functionality to filter through the choices, such as distance, time, or cuisine. In addition, each restaurant should have details such as the location, menu options (ideally with photos), prices, and user reviews. The mobile application benefits e-commerce businesses. We are replacing the traditional method of purchasing goods.
Order placement: Once a customer has decided and compared the restaurants, they should be able to quickly and easily place an order online. Customers should be able to modify or delete items from their orders, and an order summary should also be available before they pay. This aspect will allow them to make any last-minute changes. A great feature could be the ability to specify a delivery date (either as soon as possible or at a particular time).
Online ordering software allows you to make payments. Your app should offer multiple payment options, including cash upon delivery, PayPal, and Apple Pay/Google Pay. Payment processing should be quick and secure.).
All of these features should be included in a basic food delivery app. Additional feature that are desirable include:
Notifications and real-time tracking: Customers can be informed about the status of their order (placed or being prepared on its route) via notifications or a real-time tracker.
Social media integrations: Allowing users to link their social media accounts and share photos of their food can increase loyalty and expose your restaurant and app.
Loyalty or rewards programs: Offering users rewards through your app or at a specific restaurant is another way to increase loyalty. For example, free delivery for every fifth order will encourage customers to return to your app and order again from the same restaurant. Your app can be used to enable users to use it again by offering discounts, membership options, or
referral programs. Users can be enticed to invite their friends to your app by rewarding them with loyalty as brand ambassadors. UX UI design offers a unique opportunity to make your ecommerce mobile app stand out.
A food delivery app aims to bring in new customers and keep existing ones. Users should be able to compare restaurant offers, place orders easily, and pay. They also need to be able to receive their food. Loyalty to an app, restaurant, or service can be increased by offering additional features and rewards.
Restaurants can use the app to order food delivery
These features should be included in any app or interface that is aimed at restaurants:
A registration page allows restaurants to open accounts and include their business details (names, addresses, hours, etc.). When you decide to build an app, consider the following:
Promo Codes
Code Eats-Haley 303
Exclusive Promo Codes
Larger Market Share
Month Trial
30-Day Free Trial
7-Day Trial Version
Decide how to develop your customer base by paying attention to the following:
Exclusive Perks
App Perks
Exclusive Member Perks
Business Apps
Business Campaign
Discounts On Menu Items
Favourite Items
Meal Kits
Cheapest Meal Kits
Cash Out Feature
Extra Cash
Minimum Order Amounts
Mobile Order
Cart Fee
The content management functionality allows restaurants to manage their menus. This aspect includes images, pricing, ingredients (especially if they are for those with food allergies), promotions, and other information. This page should be easy to edit so restaurants can make changes as necessary.
Order tracking/management: Restaurant staff should be able to view incoming orders and update statuses. It is crucial to track where orders are during the process. This feature also provides real-time updates on cancelled, complete, and orders ready for delivery.
Both aggregators, as well as new delivery apps require cross-interface communication capabilities. This aspect lets you update the courier/delivery person and the customer about the order status. For example, cross-interface communication will enable you to notify the courier or customer that your order is ready for pickup or on the way.
This app aims to pass customer order information to the restaurant quickly. Restaurants must be able to manage orders in a way that suits their preparation process. Deliveries should be made by the restaurant or a courier/delivery driver using the app. Refer to our portfolio for a proven track record.
Features of the Food Delivery App for Drivers/Couriers
These are the basic features of an app or interface that is targeted at couriers and delivery drivers:
Sign-up page: This allows you to sign up for an account with a simple login/password or another form of authentication.
Status of orders and pickup/drop-off management. This factor will display a list of all available orders and details about each charge (size, estimated delivery time, etc. You can also find drop-off and pickup locations. Real-time tracking of order statuses (placed/accepted, in process, rejected or cancelled, etc.) is important. It is also important to have real-time order tracking grades (rated, obtained, in-process retracted, or cancelled). Push notifications and similar services can quickly notify you of status changes. Couriers should be able to filter by relevant details such as distance, time, etc., and sort through all available orders. They should also be able to book any delivery they wish to make. The app should have a booking feature that updates in real-time to notify other couriers that an order has already been claimed. As you can see, ecommerce mobile apps play a significant role.
A delivery driver must be able to communicate with both the restaurant and the customer via cross-interface. After they have claimed delivery via the booking feature, they should also be able to update the status of an order to notify the restaurant that they are coming to pick it up and the consumer that they will be dropping it off.
An interface or app that is courier-oriented could be improved with the following:
Account history: viewing completed deliveries and making notes about customers/restaurants could be handy for drivers, letting them flag difficult deliveries for future reference.
Loyalty or rewards program: Adding a referral or reward program to your courier service could increase loyalty. It is a great way for brand loyalty and to increase brand exposure by rewarding drivers with bonuses or by rewarding them for referring friends to the app.
What is the cost of building a food delivery app for your restaurant?
Design, features, platforms, and backend infrastructure are all factors that can impact the cost of your food delivery app development. Much depends on where you outsource your development.
Our experience shows that a simple app with a menu, geolocation and push notifications can take up to three months to create. It also needs comments, reviews, social sharing, and commenting. For a more complex solution, it will take almost a year to develop an app that includes all the features of the simple app, plus payment, table booking, preordering, beacons, and social media integration. Many factors impact app development costs. We recommend you ask for a quote from the software development company you are considering hiring.
Please find out how much it costs for a restaurant app to be built.
Start your restaurant app development.
Given the rapid increase in smartphone and tablet usage, a mobile ordering app is an excellent local business strategy. When developing one by Squash Apps, it would help to consider all aspects of your app and the customer's needs. You may need help knowing where to begin or need help and resources in developing an app for food delivery.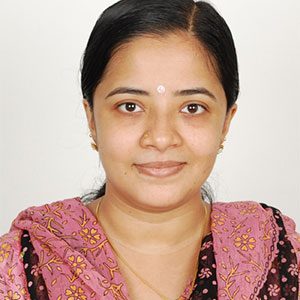 Dr.Supreena has published two international books in finance with the able guidance of her guide and department at Ethiraj College of Women, University of Madras during her PhD in Economics and Finance. She is the Recipient of Dr Vedagiri Shanmugasundaram (An Oxford Scholar) Award for Outstanding and Successful PhD Candidate from Ethiraj College for Women concerning research record and academic distinction. She is experienced in the domain of finance, digital marketing and information technology writing on Artificial Intelligence, IoT, PaaS and SaaS cloud computing etc. She is NIIT qualified in Advanced Network Computing, Google Certified in digital marketing. Her hobbies to maintain balance and reduce stress are gardening and cooking.