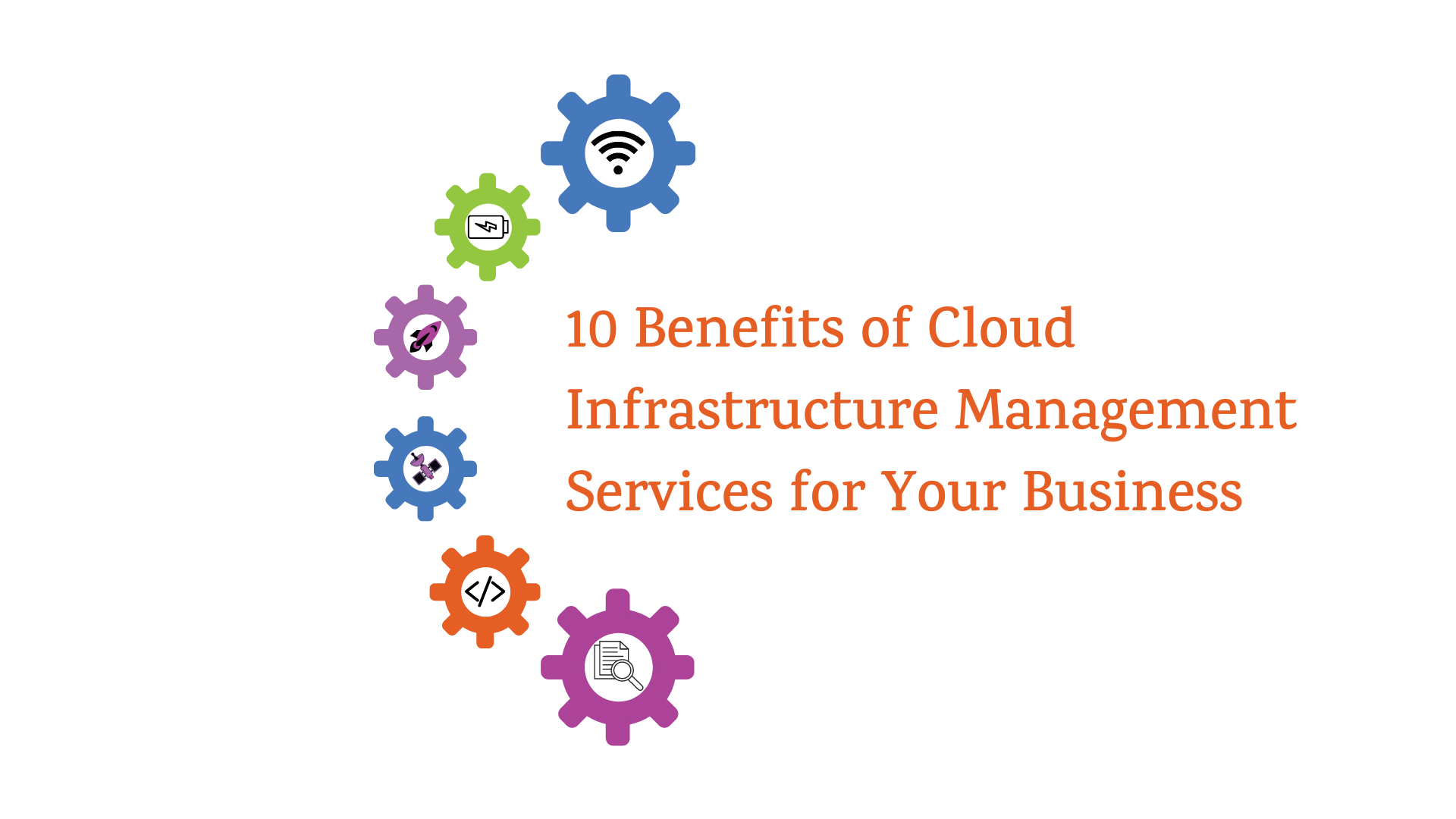 A multi-cloud infrastructure management service is already being used by 85 percent of businesses worldwide to boost productivity. By the end of 2018, it is expected that most businesses will be utilizing at least one cloud infrastructure management service. Cloud computing enables small businesses to access high-end technologies previously exclusively available to giant IT firms.
According to a survey conducted by RightScale, both public and private cloud use has grown in the past year. Lower operational expenses, quicker speed to market, stronger cooperation, and increased flexibility are all factors that have contributed to this shift.
Gartner analysts stated that more than 85% of organizations will embrace a cloud-first principle by 2025 and will not fully execute their digital strategies without using cloud-native architectures and technologies.
Let's take a sneak peek at cloud computing and how firms may move to the cloud before getting into the benefits of using cloud infrastructure management services.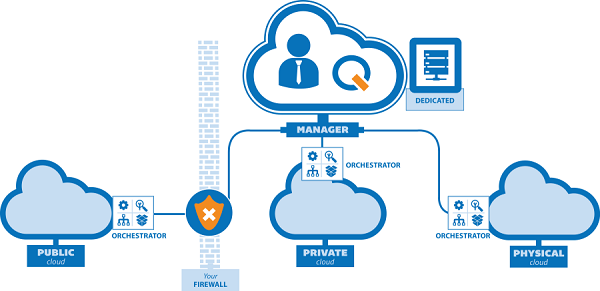 Cloud computing: What is it?
Cloud computing is a word that refers to the usage of hardware and software that is provided through the Internet (usually the Internet). The phrase stems from using a cloud-shaped symbol that illustrates the abstraction of a rather complicated infrastructure that allows software, hardware, computing, and distant services to interact together.
Simply speaking, cloud computing is internet-based computing. People used software downloaded on a real computer or server to execute apps or programs in their building. Cloud computing provides internet-based access to the same types of applications.
Cloud computing is created because the main processing takes place on a system that isn't currently in use and that this machine is typically remote. Remote servers store and analyze the data acquired throughout this procedure (also called cloud servers). As a result, the cloud-accessing gadget does not have to work as hard.
Cloud servers free up memory and computational capacity on individual PCs by remotely hosting software, platforms, and databases. Users can safely access cloud services using credentials issued by the cloud computing provider.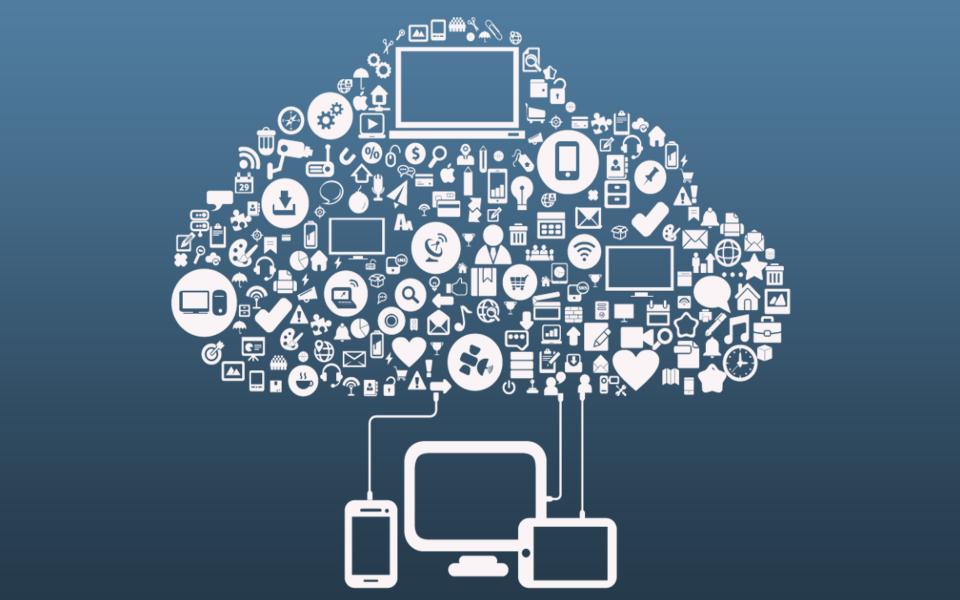 What are cloud infrastructure management services?
The techniques and technologies necessary to properly allocate and deploy important resources when and where needed are referred to as cloud infrastructure management. Internal users, such as developers or other jobs that utilize cloud resources benefit from cloud infrastructure management.
The Cloud Managed Service
Cloud-managed service providers handle services like Hybrid Cloud Solution. If you use a hybrid management system, they can assist you in establishing management solutions and operations.
These services provide full-service IT. So don't bother about technological skills. The service provider will cover all your computing, data management, security, and backup gaps.
Most corporate IT departments lack the capabilities required to monitor and maintain a cloud system effectively. Hence, it is recommended to outsource cloud-managed services. Security your data in the cloud with a reliable cloud security solution.
Cloud-managed services guarantee that your cloud management gaps are covered while enhancing operational efficiencies.
10 Ways Cloud Infrastructure Management Services Can Boost Productivity in Your Company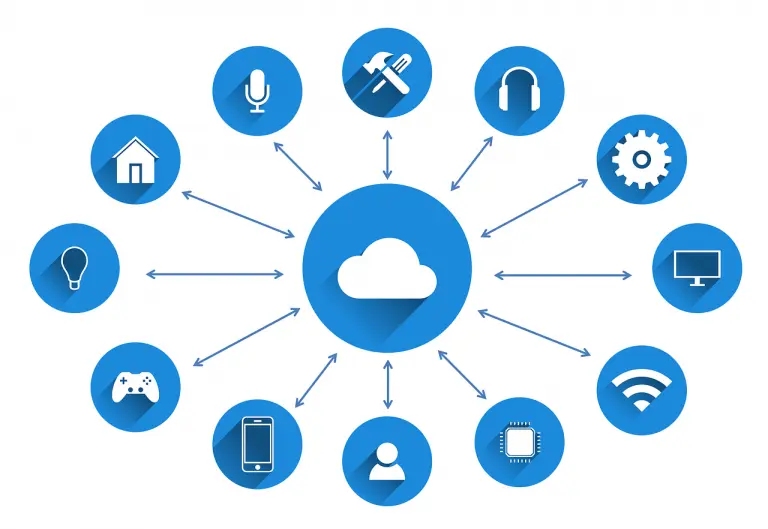 The cloud is revolutionizing the way organizations operate today. Infrastructure as a Service (IaaS), Platform as a Service (PaaS), and Applications/Software as a Service are the three tiers of cloud computing (SaaS). Most businesses begin with apps and then use other cloud services supplied by service providers. The influence of cloud infrastructure management services on organizations is enormous, and some of the most effective techniques to boost corporate efficiency are described below :
1. Collaboration Enhancement
With cloud computing in the workplace, teams from all over the world may collaborate on the same document and data from any location and at any time. This can boost team communication while also assisting them in performing better and more efficiently.
2. Enhanced Data Protection
Lost computers and storage devices may be a significant concern for businesses when all data is saved locally. To recover all of the deleted data, this situation might cost the organization a lot of money. When all of the necessary data is saved on the cloud, getting that data without worrying about a storage device or machine is much easier.
3. Cost Savings
Cloud infrastructure management services may assist businesses in lowering the price of purchasing expensive hardware. Businesses may save operational and infrastructure costs using a pay-as-you-go or subscription model. Even more tempting is the ease with which a cloud infrastructure can be set up and managed.
4. Remote Workforce Management
Cloud computing allows workers to access and work from any location with an internet connection in the commercial environment. Most cloud services now include mobile applications that may be used to access data from a phone, allowing users to be less reliant on a single device.
5. Access to the Most Innovative Technologies
Cloud infrastructure management services enable smaller businesses to access some of the most cutting-edge tools and technology previously only available to giant corporations. Even tiny enterprises may react quickly and effectively disrupt the market, posing a serious threat to larger corporations.
6. Upgrades that are both free and timely
Companies do not have to worry about software or firmware upgrades when using cloud computing in their organization. The servers are hosted off-site, and the service providers handle all necessary software upgrades. The time and money spent on server and software maintenance are reduced.
7. Data Recovery Made Simple
By utilizing cloud infrastructure management services, there is minimal risk of data loss in the event of an emergency since cloud service providers keep all data on the cloud. Small firms are rarely able to afford costly disaster recovery solutions. By providing cloud-based storage options, cloud computing has aided such organizations in safeguarding their data.
8. Scalable to any size
One of the significant benefits of cloud infrastructure management services is this. When a firm is rapidly expanding, it is simple to scale up its services utilizing the cloud platform. Similarly, anyone who chooses to reduce the standards can do so without difficulty. One of the primary commercial benefits of cloud computing that leading IT firms worldwide appreciate is operational agility.
9. Data File Management
Before cloud infrastructure management services were embraced, employees had to transmit data repeatedly before the final document was completed. This method would result in several mistakes and significantly diminish the document's accuracy. Multiple users may view the same document from different locations with cloud computing in small enterprises, lowering the mistake rate significantly.
10. Carbon Footprint Reduction
When a corporation utilizes the cloud computing platform to scale up or down its capacity, only the server capacity is modified, and the process consumes a specific amount of energy. This decreases the likelihood of leaving big carbon footprints, which would have occurred before using the cloud platform.
11. Rapid Deployment – High Speed
The potential to launch new cloud computing instances in seconds transformed the agility and speed of software development. Without relying on on-site hardware limits or lengthy procurement procedures, developers may quickly test new ideas and construct application architecture.
Conclusion
Every year, the number of people using cloud infrastructure management services grows, and it's easy to understand why. Businesses realize the advantages of cloud computing and how they affect production, collaboration, security, and income.
Because of the organization's incompetence and lack of resources to manage all cloud infrastructure properly, there is a significant demand for cloud-managed services. As more firms turn to managed service outsourcing, they get the full benefits of cloud computing.
If you have any concerns about efficiently using the cloud for your organization or how to maximize cloud performance and lower expenses, contact us immediately.
Abhinav Sathyamurthy is a professional blogger with over six years of experience covering technical topics such as blockchain, ERP, AI, and other matters.