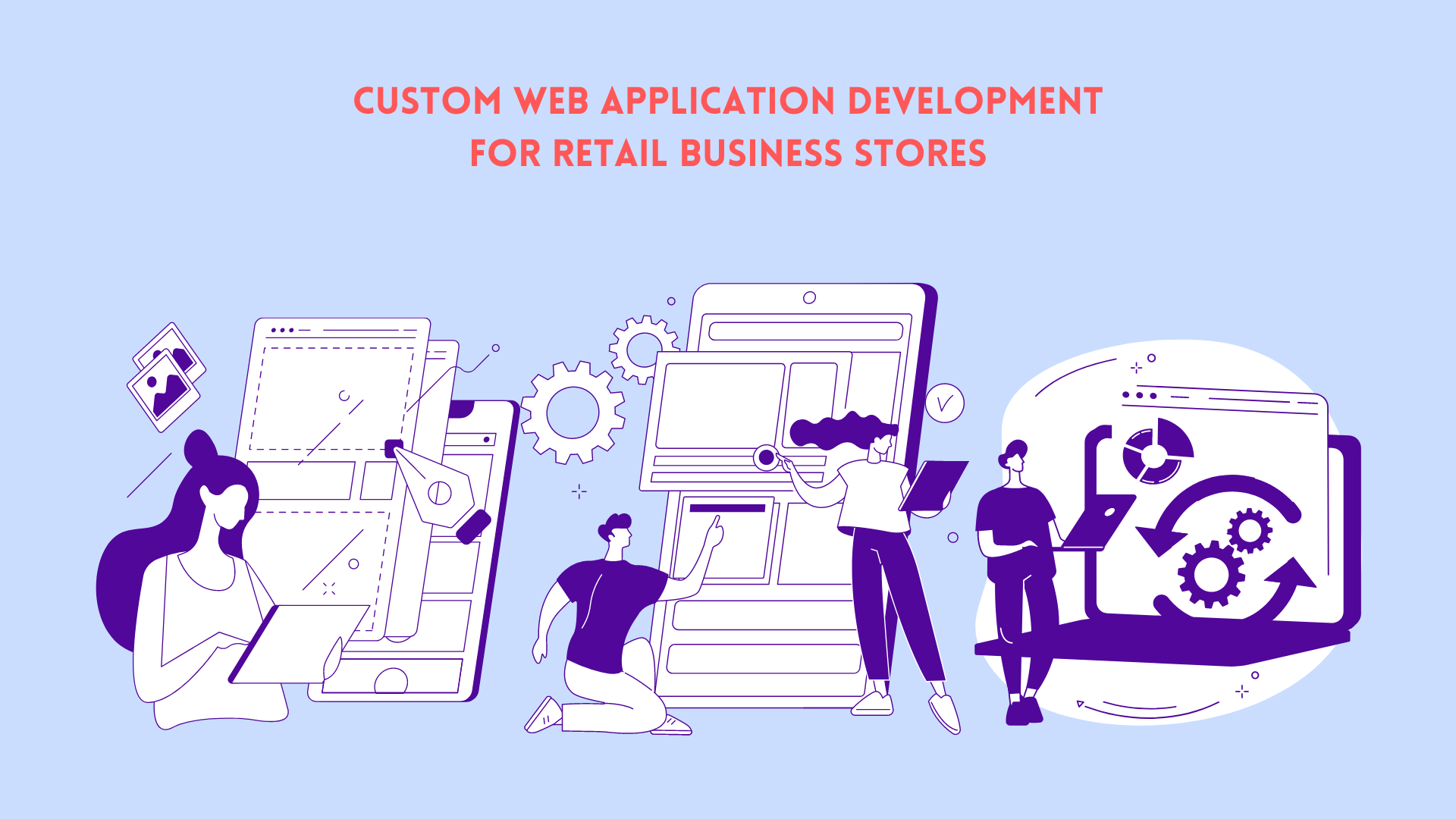 The internet has infiltrated sectors such as obtaining information, purchasing items, getting services, and every other facet of a business that a customer can conceive of. Making your firm stand out in today's world when the internet has taken over practically every business area has become a need for your company's success.
Differentiating your company from the competition helps clients recognize your brand, gain trust, research your services, and eventually engage with your products. As a result, having a good internet presence is quite important.
It's also crucial that your company's brand be appealing and engaging.
It's considerably easier to create a bespoke web application now than it was a decade ago. Thanks to powerful web application development tools like WordPress and Liferay, you may construct a website without understanding how to code.
You should, however, have a solid plan before creating a website or even a mobile application for your company.
You may select custom web application development to create an excellent online brand presence since it provides out-of-the-box bespoke solutions to meet your clients' particular needs. It might be an ideal solution created while considering your company's requirements, services, and functionality. In other words, a bespoke web application development service can meet all of your consumers' needs.
What is web application development?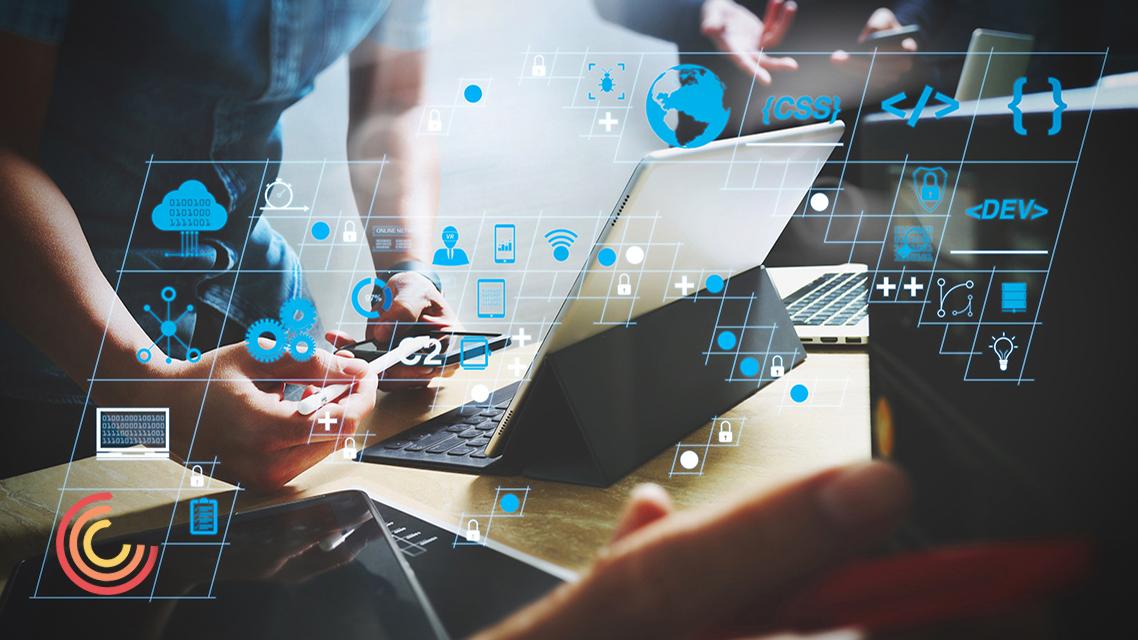 A web application is an interactive software that users can access through their browser and is produced using web development tools.
In online applications, front-end and back-end web development technologies are used. In principle, web applications and websites are quite similar; therefore, web app development and development have a lot in common.
Web app developers, for example, use JavaScript, CSS, and HTML on the front end. Web apps' back-end may employ the same server-side languages developers use to create web pages, such as Ruby or Python.
On the other hand, Web applications work uniquely – websites and applications on a standard website for any device.
We've got eight reasons why every organization needs a custom web application now that we've established the value of custom web application development:
Get your mind out of the box
Custom web application development services from web and application development businesses provide your web application with powerful and distinctive features. This helps you to differentiate your brand in the marketplace.
Furthermore, the online application allows you to communicate with your customers personally, making engagement simple and seamless.
Security at the highest level
Having an online presence carries with it security concerns. When developing a web application, every company must consider the danger of losing personal information due to hostile assaults and malware.
Custom web application development service companies, on the other hand, are aware of these issues and employ robust firewalls to protect data. As a consequence, the security of your application and business is ensured.
Adaptable and scalable applications
The application will need to be upgraded as your company grows. Pre Designed websites and applications, on the other hand, are neither adaptable nor expandable, limiting their lifespan.
And the flexibility of the pre-Designed websites and applications bespoke web apps ensure that they can adapt to future needs and requirements. This feature of the custom web application allows you to save a significant amount of money and resources.
Furthermore, with the introduction of cloud-native apps, your business application's scalability and flexibility may increase, giving additional value to your company.
Full control over functionality
Along with marketing and branding, optimization should be considered while creating a web or mobile application.
Optimizing the custom web application helps it run smoothly and help you deal with issues like unexpected failures and delays in output delivery.
A seamless customer journey
The search efforts for the essential items should also be kept to a minimum, given the availability of functionality and various design alternatives. It is here that bespoke web application development may assist you in making your customer's trip as simple as possible. This improves the user experience and makes them want to return to your software.
Enhanced Business Process Automation
A bespoke or tailor-made web application enhances the consumer experience. It also aids companies in optimizing internal and external operations.
A customized web application will not only assist you in generating leads and enticing prospects, but it will also reduce your data organization efforts.
Furthermore, an automated distribution system may share this information with the sales staff to convert leads into customers.
Stylish and innovative designs
You may have a unique and appealing look with custom web application development for your application. This will allow you to draw more clients to the app, increasing the brand's value and allowing your business to expand.
Seamless Control with a Custom Back-End
The backend is critical to the proper running of your company. As a result, having a solid backend is equally important for your company. It should also be updated by someone familiar with the application's specifics.
Custom web application development service providers supply you with a professional who monitors and controls your web application's backend, allowing your company to focus on its operations.
7 Types of Custom Web Applications to Help You optimize your business operations and improve productivity
There are several methods to leverage web apps in your organization as a business owner, and there are several ways they may assist your company with being more organized, simplifying activities, or expanding into new sectors. However, having a basic understanding of some of the most prevalent types of web apps utilized by business owners is beneficial.
You can create a web application that performs practically everything you can imagine with the right idea and a qualified developer. However, the majority of applications fall into one of a few categories. This page attempts to condense as many of these categories as feasible.
With a few examples, my objective is to provide busy business owners with a high-level overview of the sorts of apps most regularly utilized by other organizations.
Content Management System (CMS)
The key to establishing a successful small business website that generates new leads and sales is to keep your material fresh.
Contents like blog postings, videos, white papers, special reports, and other updated information are used.
The key to updating your site without becoming a web developer is to create it using a content management system (CMS).
Customer Relationship Management (CRM) System
Most organizations require a system for tracking prospects, customers, referrals, vendors, and other individuals or entities with whom they do business.
The solution to the scenario is a customer relationship management (CRM) system. Several CRM solutions are available; however, depending on your business's needs, you may choose to have a bespoke CRM tool built or have your existing CRM tool connected with other products.
Business Process Automation System
Most organizations have specified duties that the workforce must complete to process new business. Doing business this way can be inefficient, offer the potential for human mistakes, and force you to engage someone to execute a manual operation that can be automated easily.
A custom software application may be designed to manage such automation, allowing your company to function more effectively, save money, and have your workers focus on higher-level, more value-added operations that produce more cash.
Dentists, for example, utilize special software to run their practice, as do other business sectors.
Customer-facing and company-facing web portals
A user portal is another important software tool for some firms. A portal might be company-facing, with access restricted to you and your team, or customer-facing, with access restricted to your customers/clients/patients.
A tool for a business coach that provides the client with a handful of action items to work on after each session is an example of this. As opposed to handling everything via email and attachments, this is a simplified approach that allows the coach to assist more people simultaneously.
Going paperless
The paperless office is a popular bespoke software solution these days. Paper forms and other papers that drive corporate operations abound in many sectors. Specific forms must be completed by certain persons, evaluated by others, archived or preserved for regulatory or archival purposes, and everything must be searchable.
A customizable software app may be designed to allow a firm to replace all of its paper forms with a tool that can be accessed from anywhere and customized for the organization's process.
Ecommerce / Online Store
A specialized ecommerce tool may be necessary for more complicated company requirements, such as several warehouses or complex regulations for goods sales or returns.
Most of the time, rather than constructing a full online store from the bottom up, you may tweak an existing ecommerce platform. The result will be reduced costs.
The Member Site
Finally, you might wish to put your professional experience or other information you might educate others to good use. If you give training to individuals in a certain field, a membership website that allows users to study at their speed might supplement (or even replace) that.
This may be a terrific money generator for your business if you charge a reasonable cost and have a sufficient number of members.
However, depending on your business's needs and software ambitions, you may discover that having a custom software solution designed for you is more useful.
Conclusion
These are just a few examples of software solutions that may benefit your company. Many of these use cases have existing solutions, which is unsurprising. However, depending on your business's needs and intentions for the software tool, you may discover that having a custom software solution designed for you is more useful.
The internet has penetrated practically every industry sector due to firms' shift from brick and mortar to digital. Having a strong online presence is highly essential in today's competitive environment.
The development of custom web applications is one of the most effective ways to establish this presence for your company. Having a bespoke web application will give your company an edge. Connect with us if you need bespoke web application development for your company.
Abhinav Sathyamurthy is a professional blogger with over six years of experience covering technical topics such as blockchain, ERP, AI, and other matters.