Digital marketing solutions can help you grow your retail business by reaching new customers and reinforcing relationships with existing ones. With the rise of social media, users have immense power. They can make or break your business if you don't get into their heads and think like them.
If you are looking for a digital marketing solution to grow your retail business, you've come to the right place. This post will discuss some most effective digital marketing methods. We'll also provide tips on how to implement these methods successfully.
Why is Digital Marketing important?
The internet has been a major player in how we communicate with friends, family members, and other strangers. Digital Marketing takes this one step further by using various digital channels to connect brands directly to consumers' lives through email campaigns or social media advertisements, all while tracking how effective each digital marketing campaign was so they can adjust future ones accordingly.
The effective way to reach your prospects is through digital marketing. With so many different forms, you can be sure it will fit whatever device they use.
Top Digital Marketing Solutions for Retail Business:
1. Focus on your Website:
Web app development is an important part of any successful digital marketing strategy. Your website represents your company's personality and needs to be designed to attract customers like no other place. Just as you set up shop with tempting goods or interesting offers, the same goes for setting up an attractive site online where people can purchase easily using credit cards without any hassle.
To popularize your business, it is necessary that customers can easily move around and buy things from you. A clean website with an interesting design will help people remember the company's name. For example, online retailers such as Amazon and eBay have good websites.
The most important marketing tool is to have a good website, so make sure it is easy to navigate and responsive.
2. Sending Emails:
The digital world is an ever-changing landscape. People are always on the go and don't have time for anything anymore. So to ensure your business is noticed among all the others in today's marketplace, you need an email list that will keep them interested.
Keeping your customers engaged is possible in many ways. One way is by reminding them of all the benefits and features, so they don't forget. Don't spam them; instead, come up with a full-fledged strategy that is subtle and nicely promotes the products or services.
3. Engage in Blogging:
Another way is to use content marketing to increase the website's visibility on search engines. For example, when you write a blog and add relevant keywords, Google will show it more often because people look for information like this on their search engine.
Informative blogs are a great way to get your target audiences to stay connected. Offer tips, tricks, and advice that pertain directly to their business interests so they will trust us when we want them. This digital marketing strategy works best if used consistently. The more you write, the better your chances of success. So remember to use keywords and keep it regular. You can increase your website traffic by writing blogs that are optimized.
4. Attention to Search Engine Optimization:
Building a presence online is important for any company, but it's crucial if you want your website to rank well. SEO and marketing go hand in hand because both play an integral role in digital marketing.
To stay at the top of search engine rankings, you must be very careful in formulating SEO strategies. This will ensure your business has a higher chance for success by providing customers who come to purchase products from your website instead of someone else's who may also offer them what they need, but not better than yours.
5. Invest in Google Ads:
With the increasing competition in retail, you may find that your marketing budget is limited. This can make it challenging to spend money on anything other than necessary items for running a successful store.
Good digital marketing strategies can ensure that you get a good return on your investment. You can improve your traffic by using Google Ads.
6. Social Media Presence:
With the help of social media marketing, businesses can drive traffic and brand awareness by engaging people in discussion online. Popular social media platforms for this type of advertising include Facebook, Twitter, and Instagram, with LinkedIn not far behind.
Social media marketing is becoming more popular with the rise in online activity. This form of content has been proven to generate leads and increase business growth, making it a top priority for B2C marketers.
Brands should use social media marketing strategy to start dialogues with audiences rather than encourage them to make immediate purchases. This is especially true of brands targeting older consumers or offering products not appropriate purchases on impulse, as it all depends on your company's goals.
7. Hire a Digital Marketing Agency:
The right digital marketing strategy is crucial for any business looking to grow its customer base. Hiring professional digital marketers can help formulate the best strategy and use cutting-edge techniques to give your company an edge over competitors in the market, ensuring success.
8. Content Marketing:
The content marketing strategy for retail businesses is a great way to engage and connect with your audience. Whatever the output of this marketing strategy should provide some value to them for it to work properly- after all, communication isn't just about getting people's attention but also keeping theirs.
Content marketing helps you produce better content and boosts your SEO ranking. The best way for a business to rank higher on search engine results pages (SERPs) is by including articles and blog posts to improve their rankings in Google's eyes. In addition, this form of digital advertising can help attract local customers who want what they see online as soon as possible.
9. Customer Relationship:
Getting connected with your customers is your priority for maintaining their trust. As far as digital marketing strategies are concerned, a good way of doing this would be through email correspondence – though it may seem like an old-fashioned practice at first glance.
It's important to know the email addresses of your customers when they visit or shop on-site. Then, it becomes easy for you to send some insightful and professional communications. These attributes will help generate a positive response from them – which means they're more likely than not to go back in the future.
10. Stay updated with New Technologies:
To stay ahead in this fast-paced world, you must keep up with technological advancements. With video streaming becoming prevalent on Facebook, Twitter, and other apps, there is no better way to showcase your business than through live broadcasting of a big event.
The benefits of new technology in our arms are endless, and we can use them to strengthen digital marketing efforts for local businesses. Most likely, your customers will do the same thing – so you needn't worry about keeping up.
Conclusion:
By taking advantage of the digital solutions we've outlined in this blog post, you can put your business on the path to success. By utilizing digital marketing solutions such as SEO, and social media marketing, retailers can reach new customers and grow their businesses.
These digital strategies will be helpful and work for businesses of all sizes. End of the day, a retail business needs to have an online presence to stay competitive.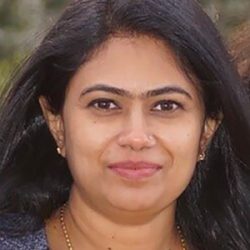 A fun-loving, creative, and passionate writer. Experienced as a curriculum writer for kids at CompuSkool (Information Technology) written interactive learning materials that engaged young minds between 3 to 17 year olds across different technology areas. After a break from writing, now pursuing passion through blogging. Now a technical writer at Squash Apps. Waiting for the future to reveal itself as days unfold.