As of November 28, 2022, LinkedIn lists over 150,000 front-end developer positions. More than 80,000 available positions across the US and 30,000 open jobs within Europe. European Union. Local markets are competing for the top front-end developers. It requires a lot of time and effort for businesses to locate, hire, and keep the specialists they require.
The first reason to outsource front-end development is that the demand for North American and European markets is massive.
Front-end developers are highly in demand all over the globe at present. When we compare the demand for front-end, back-end, and full-stack developers in the USA and the UK, we can see that there's been an astronomical rise in the number of searches for each of these professionals since 2007. However, front-end developers have the most interest.
A Growing Interest From All Over the World in Front End Development Outsourcing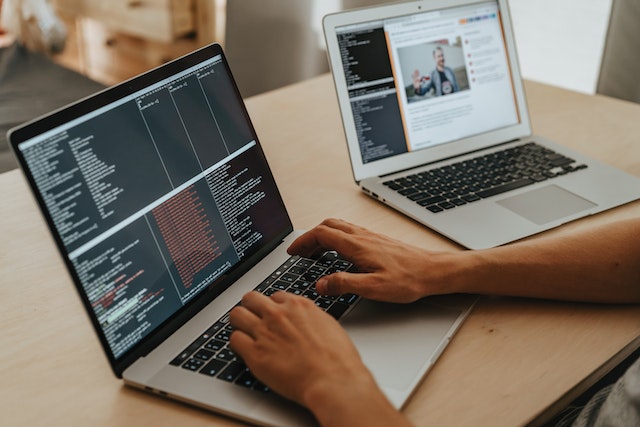 The fight for tech talent within the US and Europe makes companies look for higher ground and investigate different outsourcing options. But, selecting the best outsourcing location, choosing the most suitable vendor, and hiring the most skilled experts is difficult for many. Are you looking to hire top front-end developers? In this article, we're going to talk about the following:
Three main 

front end development outsourcing destinations

 are Eastern Europe, Asia, and South America;

Front-end development outsourcing costs

The most efficient cooperation models for front-end development outsourcing and the skills that a 

good front-end developer

 must possess.
What are the best places for front end development outsourcing?
For the front-end outsourcing of development, most major outsourcing destinations are well-equipped in front-end outsourcing. Eastern Europe and South America are the most popular for the front-end outsourcing of development-the development of technology by developers from Eastern Europe, Asia, and South America.
When outsourcing is involved, one of the primary factors is the capabilities and engineering quality. In the latest SkillValue study, Eastern Europe has the most countries that hold the top 25 spots for the highest competent tech specialists.
Development skills of developers in three main outsourcing destinations: Eastern Europe is the most suitable place for the outsourcing front-end design
Let's look closely at the most popular destinations for front-end outsourcing of development.
What is the best place to contract out front-end development? Eastern Europe
In recent times, Eastern Europe has attracted many businesses due to its low costs, highly skilled tech experts, and ease of conducting business.
The Eastern European tech market is increasing each year. For instance, it was reported that the Polish technological talent pool grew by 8 percent in 2018, while it increased by five percent during the year 2019. It means that between the years 2016 between 2016 and 2019, Poland gained over 66,000 specialists. Similar results were seen in India, experiencing 7 percent and 3.8 percent growth, respectively. More than one million professional developers within the region, with Poland, India, and Romania leading the way.
What number of front-end designers exist across Eastern Europe?
Based on Linkedin, India is the most popular country for front-end developers. It has more than 28,000 professionals. The next country is Poland, with just over 22,000 front-end developers.
Poland and India have more than 50,000 front-end programmers. For example, with the USA and the UK, this technological talent pool may be less. But In Eastern Europe, there are fewer tech giants and large companies with more resources to attract engineers. This aspect means that the demand for front-end engineers is less in CEE.
Furthermore, many Eastern European IT companies provide outsourcing services. Therefore, software developers from the region are involved in working on various projects in different areas of business. Therefore, their knowledge is typically more flexible, and it's simpler to locate an engineer in software with the skills required.
Today is the time to outsource front-end development!
How do you outsource development for the front end? Asia
Of the top 10 outsourcing nations for IT in 2019, according to AT Kearney GSLI, seven of them originate from Asia. These countries offer a good technical education, a solid background across a wide range of domains, and a huge talent pool. The highest percentage of front-end developers resides in India, with over 100,000 experts. China is second, with more than 30,000 experts.
Front-end developers from Outsource: Number of specialists in Asia
Clutch lists more than 6000 companies that provide outsourced front-end development outsourcing. Most of these firms are small – to medium-sized Indian suppliers. There are also more than 1,800 companies operating in the Philippines.
Front-end development firms in Asia
Learn more about the advantages of outsourcing work to Asia.
What is the best place to contract out front-end development? South America
Mexico and Central American countries are known for their nearshore development services to businesses from the US in addition to Canada. There are around 61,000 specialists throughout the entire region.
Front-end designers within Mexico as well as South America
If you're looking for companies that outsource Front-end services for development, the region is home to more than 2,000 companies. But most of them are small-sized vendors that employ less than 250 people.
Web development companies from Mexico as well as South America
What is the cost of outsourcing front-end development?
Paying salaries for programmers has always been the subject of discussion and is one of the major motives for outsourcing. Yes, the project's cost is contingent on the technology stack and how big the group and the duration that the task will take. But let's look at the typical rates for the US and Western Europe, the UK, Western Europe, and Australia, and then look at them compared to outsourcing rates. We've chosen Eastern Europe as a location that has a solid capacity for talent and a reputable reputation. We've also chosen Poland as an outsourcing market model within Eastern Europe.
The countries with the highest pay rates include the United States, with an average annual pay rate of $73,387, and Switzerland, with an equivalent of $96,263, for the development of front-end services. It is worth noting that the UK, Canada, Australia, and Western European countries have lower salaries, ranging from $45-65k annually (a similar scenario is observed when it comes to software engineer salaries for European nations). At the same time, the average wages for front-end programmers in Eastern Europe vary from $15K to $27K per year.
Outsource front-end development: How much will it cost you?
But, it is important to realize that the average salary is not 100% representative since they are determined by the proportion of that senior, middle, and senior developers. To get a complete picture, let's look at the average salary divided by the work experience of a front-end developer.
Salary for front-end developers based on the level of experience
Junior front-end developers are technology experts who can work with technology basics, complete basic tasks, and fix them. In general, people in the USA market are prepared to pay $70,330 for individuals with these skills. In Switzerland, front-end developers in junior positions get around $82K a year. The Australian IT market provides around $42,000 annually for these services in Australia.
The salary of junior front-end developers around the WorldPay scale: USA, US, Australia, Canada, Germany, Switzerland, Poland, Eastern Europe
Specialists in mid-career have more extensive expertise in technology, perform complex tasks with no supervision, and perform normal bug fixing. Their pay is often different from those of junior specialists since their workload and complexity are different. For instance, specialists in the mid-career stage could earn around $82,700 annually in the USA. At the same time, a Swiss specialist's compensation can reach $105,453.
Middle from-end developer salaries around the globe: USA, US, Australia, Canada, Germany, Switzerland, Poland, Eastern Europe
Senior developers possess deep expertise in technology and experience that is unique in the field. Their salaries are quite different from those of other experts. The proportion of senior developers is similar, with the USA and Switzerland having the highest pay in terms of an average of $88,700 and $108,250. The UK provides around $83,000 to advanced front-end developers, with a minimum of $65,000 for Australia in, Australia, and Germany.
The average salary of a front-end developer at the senior level. Average senior front-end developer's salary: USA, US, Australia, Canada, Germany, Switzerland, Poland, Eastern Europe
In the end, a company that decides to outsource front-end development to an outside company can save between 25 and 50 percent for each developer's annual salary (depending on the local rate and the destination of outsourcing you select). There are other overhead costs for hiring new employees, such as the amount you pay for hiring and the work of finance and legal departments, office space and hardware, software licenses, and so on. If you outsource a front-end developer firm in Eastern Europe, you delegate all of these duties to your company partner. What kind of collaboration with front-end developers will best suit your company's needs?
What is the most effective COOPERATION MODEL for sourcing front-end development?
There are three main ways to work with front-end developers:
In-house development team;

Project-based outsourcing;

The hiring of a dedicated team for development.
What are the advantages and disadvantages of each one? And which one is the best for you? the best?
In-house front-end development
Many businesses believe that employing in-house staff can build lasting relationships and trust. The benefits of employing an in-house team are:
Complete control over the development process;

Greater control over the product's information and knowledge;

There is no time zone difference or geographical distance.
However, this kind of collaboration usually has many disadvantages, for example:
A longer staffing period. Due to the absence of tech experts in certain cities, companies must wait between three and nine months to build the staff.
Assuming responsibility for all risks. While outsourcing is a different approach, it allows sharing the burden of risk with your front-end development partner, for example, issues with recruitment or taxation changes and attrition, letting employees go, and so on.
Where can I find an in-house front-end designer or team?
Typically, the front-end team is expected to collaborate with your technical team. Suppose there's no designated department to handle hiring processes in your business, and you are looking for a solution. In that case, you can turn to Indeed, Glassdoor, LinkedIn, or other job platforms in your region.
These services let you find and connect with experts and look up their work history or the projects they've completed.
If outsourcing is on your plan, you should consider two examples of cooperation.
Outsourcing based on project
This well-known option lets you outsource the entire project, picking the destination and terms you want. The advantages of this approach are:
The solution to a current business problem
Improved focus on business processes and not technical issues.
All risks covered by vendor;
The team's composition is necessary for the project and the capacity of this team.
But you should know the pros as well as cons of this type of model:
Additional costs if the requirements change

Project management fees are included in the total cost of your project.

Because of time zones, it could be a bit more difficult to establish a productive 

remote collaboration

 for your group.
Where can I find front-end outsourcing vendors?
Selecting a vendor can be an arduous task since you must take note of their reputation, their domain expertise and hiring times, and many other aspects. Many customers turn to catalogs that highlight the best companies in the field, for example:
clutch.co

good firms.co

A dedicated group of developers (DDT)
Put simply, a dedicated team is an expert group who work together to accomplish your goals. Costs for a dedicated development team are regular monthly salaries for members of the team and the cost of the vendor's services. This type of collaboration permits you to:
Make developers an element of your workforce and incorporate them into your in-house team.
You can concentrate on your tasks in business and your product while your tech partner handles the recruitment process, onboarding, and delivery.
Get as many developers as required for the project.
You can scale the team upwards or downwards more easily.
This type of cooperation is typically preferred for long-term projects. It permits companies to take total control over the process and remain the owner of the product of the project and benefit an extended team.
What SKILLS DO a QUADRUPLE-FRONT-END DEVELOPER Possess?
Each project is unique since it is a particular mixture of technology required. If you're trying to determine which developer is the best match for your group, then the initial step to consider is defining the extent of knowledge. Middle and junior front-end developers have similar abilities but differ in their depth of skills and their ability to tackle complex tasks independently.
Middle and junior front-end developer
Junior front-end developers typically use one framework or technology, and their skills are limited. They have three to five years of experience and require supervision to complete the work. However, mid-level developers generally have more options of frameworks or languages they can work with and have 3-5 years of expertise.
In simple terms, this is what a competent junior developer needs to be familiar with:
CSS and HTML (including CSS libraries like Bootstrap)

CSS preprocessors (SASS and LESS)

JavaScript

 and 

JQuery

Primary JavaScript frameworks such as ReactJS, Angular, and Vue (there are numerous of them)

System for Controlling Versions (for instance, 

Git

)

Task-runners as well as build and design tools and 

process tools for automation;

Testing (unit testing, UI testing, etc. ) Developing cross-browser and web-based components.

Outsource front-end development tech stack for front-end development
Senior front-end developer
The requirements for knowledge vary based on the organization or project and the stack of technology. But, the top developers are well-versed in the above technologies and typically are equipped with LAMP and MEAN tech stacks.
The LAMP tech stack and the MEAN tech stack

Beyond the technology, a top senior developer will also:

A deep understanding of 

software product development

– SDLC;

Recognizes the business logic that drives the technical decisions

They can come up with solutions to the most difficult problems.
Senior front-end developers typically have five or more years of experience (or at the very least 3.5 or more years) and are often the leader of an entire team.
What is the best provider to outsource front-end development?
If you're planning to bring on developers for your team, it is essential to select an appropriate method of collaboration. When you know which technique is best for your particular situation, you can choose the company or service provider to cooperate with. Before you rush into making a decision, be sure to consider the most important aspects of choosing the right outsourcing partner:
The size of the business. A company with 5-10 employees can't form a team with 20 people.
The reputation of a business. Today, it is easy to get reviews of any business anywhere in the world.
Experiential experience in this field. The company must have a background in front-end development.
Cultural and time-zone compatibility. The people you choose to hire will be a pleasure to work with, so ensure that you have at least one to three hours of communicating.
Here's a complete list of the criteria you should consider when choosing a front-end developer firm to partner with or recruit dedicated developers.
Why Outsource Front-end Development to India?
In outsourcing Eastern Europe, you have to think about various aspects. In addition to the lower costs that they offer, these comprise:
The tech talent pool. India hosts the largest number of front-end designers across Eastern Europe — over 28,000 front-end developers.
Cultural compatibility. Ukrainian developers are a perfect cultural fit for every business and, more specifically, Western companies.
Suitable time zone. India is the perfect choice for any European destination since it is a 1-to-2-hour time difference from European countries and many flights.
Picking a front-end development business may be a daunting task, but it is a great choice with many benefits. We'll discuss the advantages of working with front-end developers from our company.
Why Choose the US FOR THE FRONT-END DEVELOPMENT Company?
We are a provider of software architecture and development services. We are recognized for our reliability and the many lasting partnerships with some of the most renowned technology companies around the globe. Front-end development and web development are among our main specialties. We can swiftly assist you in hiring front-end developers and creating an efficient and committed development team.
A model of cooperation that you like. You can choose to use staff expansion, project-based outsourcing, or a dedicated development team to deliver the highest quality outcomes.
Professionally hired. We'll find developers with the skills that match the requirements for your particular project.
Communication is key. We will supervise each step of the project and ensure that you are informed regularly about the development. We place a particular emphasis on understanding our customers and meeting their expectations. Consider the following terms of references before making a decision such as reliable tech partner, Happy customers, digital data platform, Digital Marketing Platform, component architecture, front-end architectures, and front-end architecture design.
Consider North America for employees with location-based specifications.
Be aware of cyber risks, digitizes risk management, constant communication, telecommunication market, and affordable prices.
Conclusion
The name that is regarded from the business. We are known for our top-quality standards. Flexible communication and collaboration. We are attentive to each client and seek the most efficient solution to every challenge.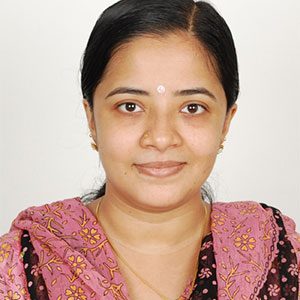 Dr.Supreena has published two international books in finance with the able guidance of her guide and department at Ethiraj College of Women, University of Madras during her PhD in Economics and Finance. She is the Recipient of Dr Vedagiri Shanmugasundaram (An Oxford Scholar) Award for Outstanding and Successful PhD Candidate from Ethiraj College for Women concerning research record and academic distinction. She is experienced in the domain of finance, digital marketing and information technology writing on Artificial Intelligence, IoT, PaaS and SaaS cloud computing etc. She is NIIT qualified in Advanced Network Computing, Google Certified in digital marketing. Her hobbies to maintain balance and reduce stress are gardening and cooking.