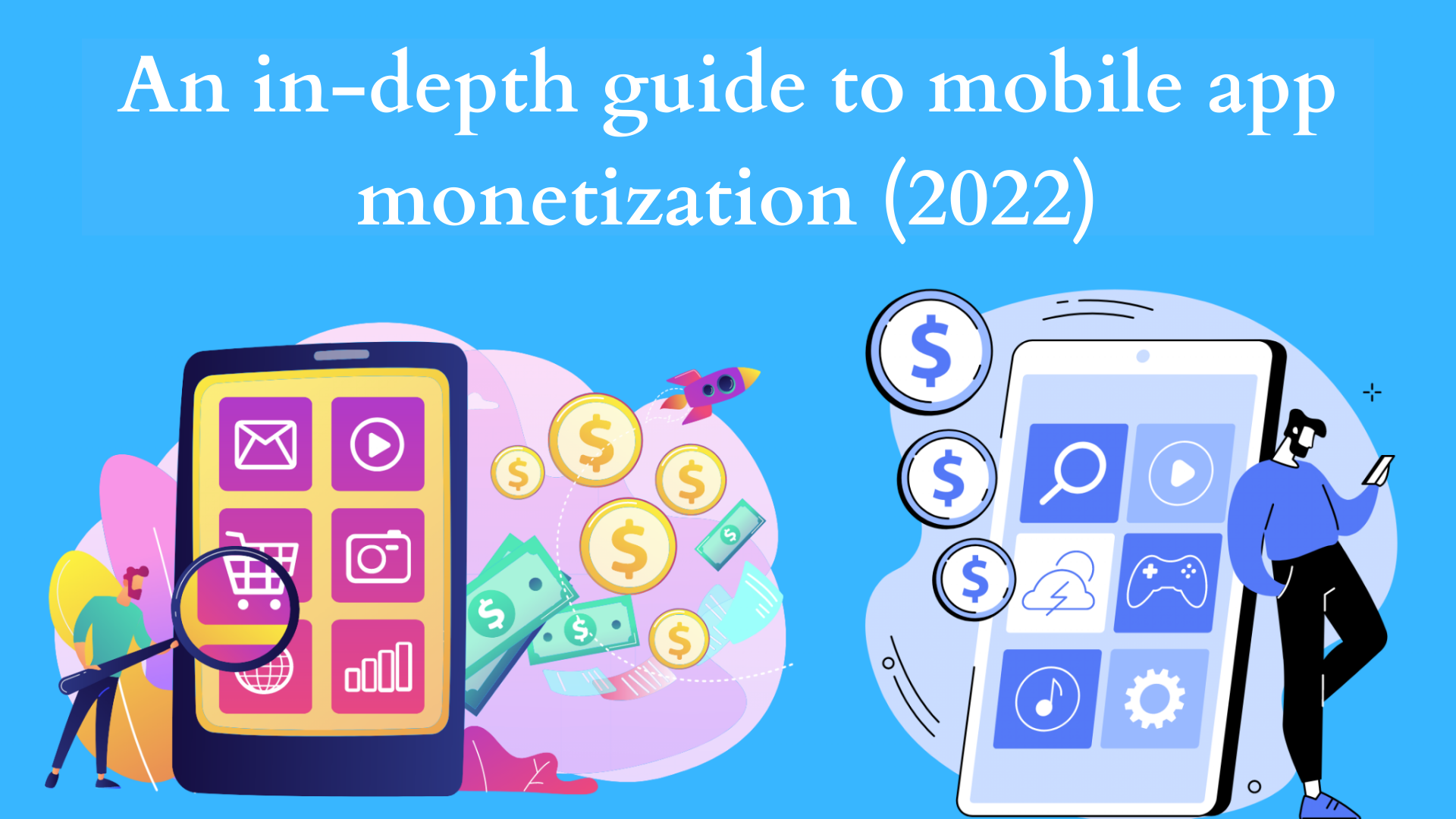 Mobile app monetization (2022) is a hot topic and one of the most important aspects for any app developer.
This article will cover a summary of mobile app monetization and some tips on how to get started using this strategy in your application.
It's not always easy to find success with mobile apps, but there are many ways that developers can try to make money from their apps. Whether through advertising or charging users for downloading the app, developers can use plenty of strategies to generate app revenue from their creations.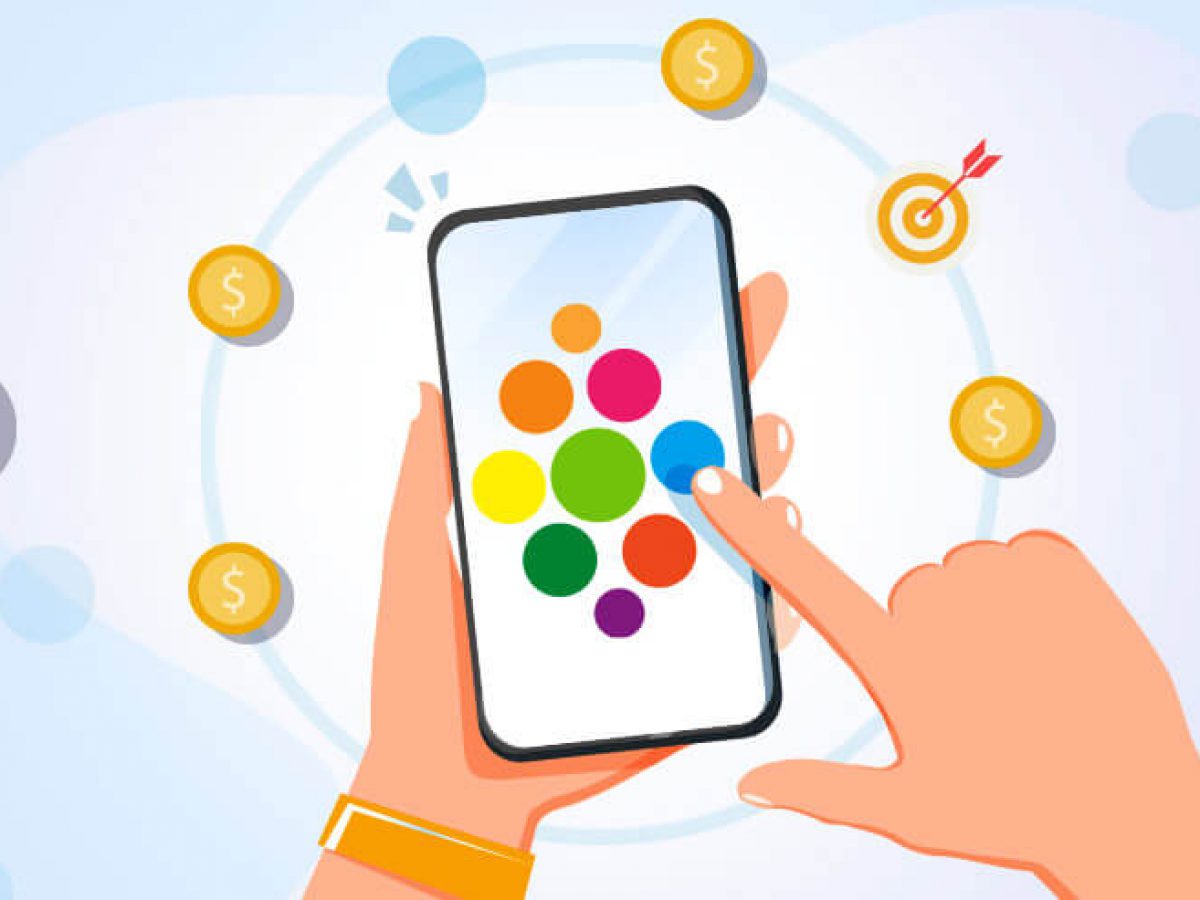 What is mobile app monetization?
Nowadays, mobile apps have become a large part of our lives. We use them to find information, listen to music, watch videos, and more. But for developers who create these apps, it can be hard to make enough money on their own.
This is where monetization comes in! Mobile app monetization generates revenue from your application by showcasing ads or charging for specific features within the app itself.
Mobile application publishers usually use either one or both methods simultaneously to generate sustainable revenues from their applications over time without relying on external advertising networks like Google AdMob or Facebook Audience Network, which take up large portions.
App monetization is vital because it has become more common to find that apps are free at the point of install. The app business model, therefore, requires to be adjusted to consider this.
Developers must shift their revenue model to generate cash after download. This is where your strategy comes in.
It's essential to take the time to make one that ensures these two things happen-
First, your app generates growing revenue.
Second, you keep your users and the user experience relatively intact.
Many people forget about the second point.
Why is mobile app monetization important?
Mobile app monetization is important for developers and IT professionals alike. There are many ways to monetize a mobile application, from charging customers upfront or in-app purchases to advertising revenue.
Why user experience (UI) is important?
Experience is vital to a successful app monetization strategy because revenue requires satisfied users.
Monetization mostly wrecks the app user experience. This can be mitigated and diminished, but it is still there. Decreasing the user experience causes some users to be turned off.
Monetization revenue is usually calculated based on the number of active users. However, as this figure is directly affected by user experience, developers must consider this when deciding on an app monetization strategy.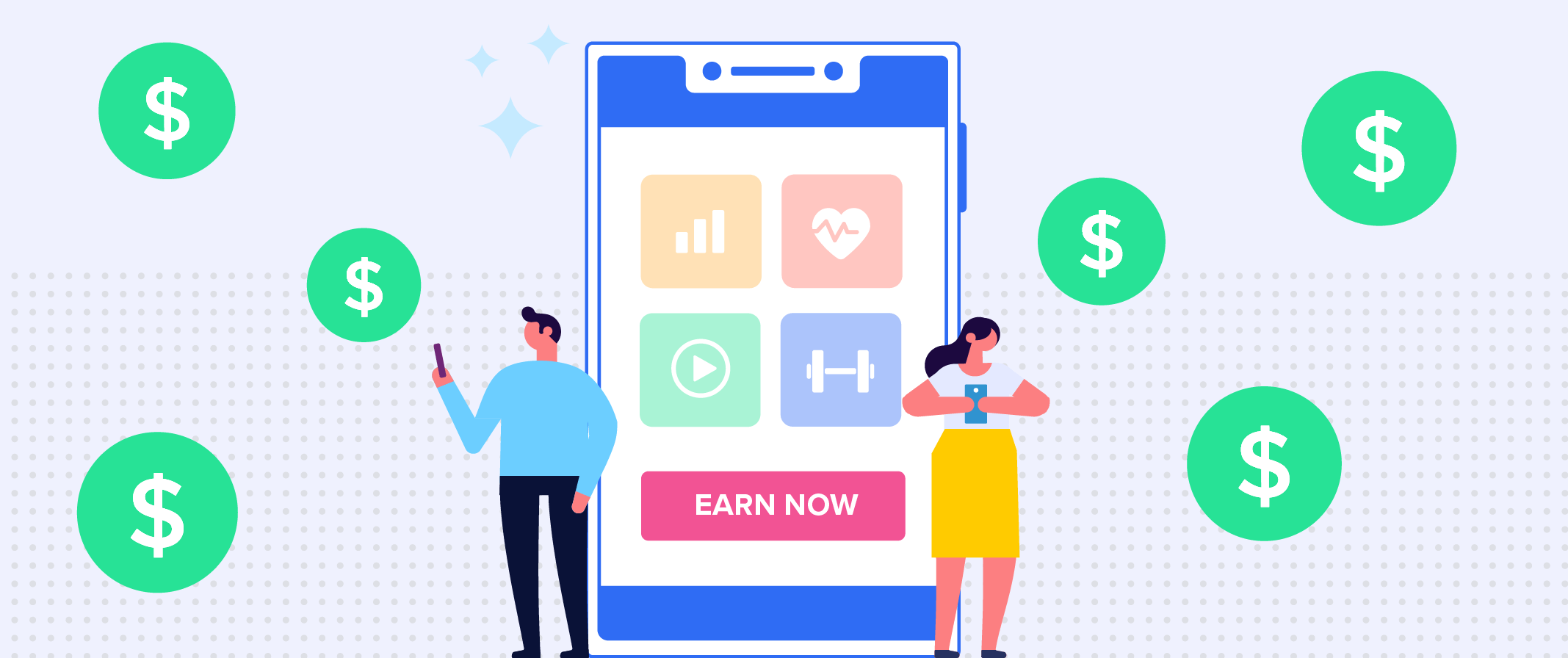 How to monetize your mobile app?
If you're an app developer, you know that creating a successful and profitable app is one of the most difficult challenges to conquer. With over 1 million apps in Google Play and Apple's App Store combined, it can be hard to stand out and make money with your product.
The good news is that there are ways for developers to monetize their products successfully! There are many app monetization strategies you can choose from. However, the ones we describe below are just the most popular. Let's get started!
Freemium model
There's the freemium model in play when there are both free and paid versions of an app. With this approach, the features of the free version are insufficient. So the users are encouraged to update to the premium version to get complete functionality.
This popular monetization model is usually used with in-app advertising in the free version. So the users can be encouraged to update just to get rid of the ads. So the mobile application owners get money from the sponsors. And also from the active users if they need the ads off.
In-app purchases model
Another popular strategy is when the app is free to install and utilize. But, to advance in the application or add some extra features, a pay-to-play model is offered.
This is a favorite choice for gaming and dating apps. Sometimes the extra features are, however, available for free. But getting them will entail more time and patience from the active user. In other cases, the additional features are obtainable only through the in-app purchase.
Free app with a premium subscription model
This is a model mostly popular for content-centric apps, like news portals and magazines. And service-oriented ones, like meditation apps, for example.
With this model applied, the app is free to install. But the access is limited. For instance, there are just three basic meditations available. To get complete access to all the meditations, the user will opt for a paid subscription. Nevertheless, this is an excellent approach to creating a user base since free apps are simpler to be discovered in the app stores.
Premium app model
Some apps have only a paid version. This model is often used for productivity apps. You have to be cautious with this approach, however. The app has to present a unique value or functionality that is very hard to find somewhere else.
Partnership model
Suppose an application is popular among a specific niche market. In that case, businesses in that space may approach the app developer for sponsorship chances to get their brand in front of your app users.
If you're preparing for your next app to build, you can furthermore think about the target user base the app may draw and the type of brands involved in that audience. If that user base is extensive, monetization through brand sponsoring, partnership, or acquisition could be a great option also!
Popular revenue models
Publicizing
Promotion is fairly the most common and simplest to implement when it comes to free apps making money. And it is also executed by a third-party ad network.
Whenever this topic comes up, how to make money from mobile applications? Of course, your first thought would be to use ads to monetize apps and make money, and there is nothing wrong with it.
An app owner just requires demonstrating commercials inside their mobile application or opt for affiliate marketing and getting paid by the third-party advertising networks.
Additionally, advertisement is viewed as the most accurate way to earn money from the apps. As an app owner, you just necessitate showcasing advertisements in the mobile application to be paid efficiently from third-party networks and commercials.
Interstitial advertisements
This kind of app advertisement is full-screen pop-ups that are displayed at various time frames. Users can stop this ad by a close button.
This technique is applied by Gaana, which is a famous example of app monetization. By integrating such ad tactics without any advertising fees, this app has enhanced its app experience.
In-app video ads
These ads are presented automatically and commonly used as a reward video in exchange for some in-app rewards. For instance, by viewing the advertisement video, the mobile app active users can get the app currency which can be useful for opening levels in the game or receiving different traits.
Native advertisements
Native advertisements are integrated to appear as a common part of the app. However, most of the time, it is shown to exhibit a mobile app. In this fact, affiliate marketing will benefit user engagement for your app for free.
This approach is getting more popular because users are less disturbed and intrusive with such ads.
Nevertheless, one point you require to know about native ads is that their revenue can be moderately inexpensive compared to other techniques. Unfortunately, and despite the mobile app developers considering native ads as the best approach, users mostly disliked it.
Selling merchandise
Another innovative strategy is to sell merchandise in your free mobile apps. For example, many e-commerce businesses create free versions to market physical goods such as toys, shirts, shoes, etc. these physical goods can be sold straight to the app or through email marketing.
To encourage app publishers to apply this strategy, Amazon has commenced a Merch by Amazon service that lets publishers create their artwork, upload it to their platform, and promote their products. It is a win-win approach for the owners and app users.
To make things simpler, Amazon even takes care of the payments and delivery of items.
Pro tips for choosing the best app monetization methods
If you are a mobile app developer, you have likely thought about the best way to monetize your app. There are numerous options available, but not all of them work for all types of apps.
For example, in-app purchases may be a good choice for games or productivity apps with paid upgrades. At the same time, subscriptions might be best if your audience has a predictable demand for content regularly.
Few useful tips to aid you in determining the best approach for monetizing your next great idea!
At first, glance, choosing an effective way to monetize an app can seem like one of the most difficult decisions any entrepreneur will face. This is because there are so many different models out there, and making sure which one suits your needs.
Retain the type of app in the core
Before choosing any of the monetization models, you require to understand the type of your app. For example, what and how does your app solve a problem?
Once you have a precise idea about the purpose, you will select the right monetization method for your app on the app store.
Competitor analysis
The competitive analysis is not only for features, functionalities, and the design of an app. With the precise knowledge of your competitors, you can simply find out the monetization business model for your app.
Ask yourself some questions like how competitors are making money? How powerful their monetization types are? Is there any trick that can become an opportunity for you?
Acknowledge your target audience
To make online revenue by app monetization strategies, you require to analyze your target audience beforehand. Who are they? What do they want? How much are they ready to pay? In short, users should know the true value of making purchases.

With so many app monetization models to earn money with apps, it is essential to remark that every approach has its pros and downsides to proffer while monetizing the mobile app.
Nevertheless, trying out these tactics and interpreting what competitors are doing is a great starting point. But, then, you might have got the solution to your issues like how much you can make from an app, how to make money with a unique app idea, how to make money off a free application, or found several ways to make money from free apps.

Mobile app development is a profitable business. However, there are many methods to monetize your mobile apps, which can be overwhelming for entrepreneurs just starting.
We have compiled the most popular revenue models that free apps use to make money in this article, so you don't have to spend hours researching every possible model on Google or Reddit. Instead, this information will help you determine what type of app might work best for your idea and how much it will cost to develop.

At Squash Apps, our team of professional developers is here to help! If you would like more personalized advice about creating an original application, please contact us today!
If you require more further information about any of these topics or if you want help with anything related to Mobile App Monetization, we're here! For more information, you can visit our official website at https://squashapps.com/.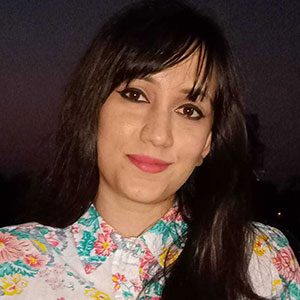 Parvin Khatun is a writer who works in Squash Apps is dedicated to providing high-quality content that can help clients get more visibility on the search engine results pages. She works hard to boost her clients' online presence through her content writing services- she has experience in SEO content writing, she writes about website articles, technical articles, and many others.