A Vue.js developer is a web developer who uses the Vue.js framework to create user interfaces and web applications. If you're searching for a professional web development solution, then hiring a Vue.js developer may be the right choice for you. Their skills in this JavaScript framework can help you create dynamic and interactive user interfaces that will meet your business needs. So, if you're thinking of hiring Vue.js developers, be sure to keep these things in mind. First, who are they, and how do you find them? Second, why should you hire one? And lastly, what are the benefits of working with a VueJS developer? We have the answers to all these questions in this article, and let's get started.
What is Vue.js?
Vue.js is a popular open-source front-end JavaScript framework that helps developers build high-quality user interfaces for single-page websites and apps with its powerful features like animations, plugins system, etc. With Vue's comprehensive ecosystem, you can build anything from simple apps to large-scale applications – no matter your skill level and it's used by many companies such as Netflix (Animation), Apple (Siri), or Grammarly, which makes their products more enjoyable to use.
What does a Vue.js Developer do?
Vue.js Developers are in charge of developing the entirety of your site, including its design and functionality, to meet business goals while staying true both aesthetically and functionally, which can be difficult for some companies who want things done certain ways but not others.
Vue.js is a popular and powerful front-end framework that has seen increasing use in the past year, according to HackerRank's research database of over 150 million developers around the world. React Native and Vue Native both allow you to develop mobile apps with the help of React components.
With so many developers already familiar with HTML and JavaScript, it is no wonder that Vue has become the most popular front-end framework.
VueJS is a popular and powerful framework growing in popularity over the last few years. The VueJS developer tool makes it easy to detect bugs and analyze performance. It can be activated through the browser's console API, which means you don't even need a plugin.
When the demand for experienced Vue.js developers is high, it can be difficult to find a top-tier yet affordable engineer that will fit your business needs – but there are some parameters and models that might help you achieve this goal.
Freepik
Where to find & Hire Vue.js Developers?
Technology is an amazing tool that has granted us access to new ways of solving problems and improving our work. With so many options in hand, we're able to choose whichever path best suits what's needed at any given moment in time.
Vue.js, a high-performance, easy-to-use framework built as an experiment by Evan You in 2014, and it's adopted widely across large enterprises like Netflix, Adobe, and Alibaba. Vue.js developers are on top of their game when it comes to building superior software products, and they can work for any company that needs an expert team member in this field. Here is how you can find the best Vue.js Developers:
1. Online Job Portals:
The internet has become a popular way to find candidates, especially those with skills in demand. This is because there are many online job boards from which you can choose – think of them as an electronic marketplace where sellers and buyers meet up.
Employers post jobs they need to be filled, while candidates browse the listings that fit their qualifications – all in one place. Recruiters or employers advertise on these websites; people who want work can search through them too.
The best way to find a freelance developer is through job sites like Glassdoor, Zip Recruiter, or We Work Remotely. Toptal also has an awesome list of vetted professionals that you can hire developers for your project needs.
2. Vue.js Community:
Vue.js is a popular and active open source project with thousands of developers worldwide who contribute to its development on GitHub, making Vue's core team unnecessary for most parts of the process. It also boasts broad adoption across other communities, such as StackOverflow, where anyone can engage in conversation about using or developing this framework.
The developer community is growing, and it's only a matter of time before you find someone who can help with your project.
3. Through Referrals:
The most overlooked way to find developers is by asking your network for referrals. Your existing teammates might know someone with solid experience with Vue.js and can help you out.
You can also encourage your team to refer developers they know who could be the right fit for this role. Ensure that you provide complete details about what is needed, including any project requirements, so their referrals only contact people with relevant experience and skill sets in mind.
4. Social Media:
Social media plays an integral part in our daily life; one of the best platforms for networking is LinkedIn. This site has evolved into an essential tool for finding professionals you may not have met otherwise.
LinkedIn is not just a site for professional networking but also the perfect way to find talented individuals in your area. With its powerful search results and easy-to-use interface, it can be one of those tools you reach out to when you need to outsource projects!
5. Offshore Software Development Companies:
Offshore development companies provide Vue.js services for various clients and projects, often with other offshore operations like engineering or testing teams that work closely together to complete an end product from start to finish line without any hiccups on the way.
Hiring offshore resources is a great way to reduce operational costs and focus on your core business operations. You outsource some or the entire development project overseas, which means higher quality work with lower prices because you're getting it done halfway around the world.
When you outsource your work, it increases company productivity and bypasses any talent shortages in any country.
6. At Events & Conferences:
Tech professionals are always on the go, but they have time for some fun. Make sure you check out your local tech events and engage with other professionals on social media.
Vue.js Developers can be hired Easily & Affordably:
Hiring a Vue developer is as easy with the right knowledge. Enterprises can either outsource 100% of their recruitment needs or build up an in-house team to handle it all, while smaller companies need one staff member trained specifically on how they want things done.
When you need a quick fix, freelancing sites are your best bet. Online platforms offer remote Vue.js Developers flexibility and top talent with reasonable terms for both client projects or one-time opportunities – though they may not be ideal if this will last longer than six months because then the overhead costs start adding up.
Going offshore is the best way to find and keep a great developer. Offshore development companies offer holistic recruitment processes that match clients with talented individuals while providing an international work environment where they can thrive.
Conclusion
Vue.js is a popular, fast-growing framework that has seen significant growth in the past few years, and for a good reason. It's a scalable front-end framework that can be used for everything from simple projects to complex applications. If you're looking to hire a Vue.js developer, contact our team of experts to know how we can help your business. In this article, we've covered who Vue.js developers are, how to find them, and know why they are a perfect fit for your next project. We hope you found it helpful.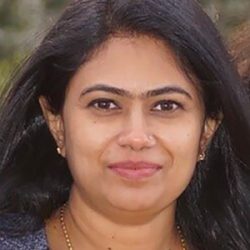 A fun-loving, creative, and passionate writer. Experienced as a curriculum writer for kids at CompuSkool (Information Technology) written interactive learning materials that engaged young minds between 3 to 17 year olds across different technology areas. After a break from writing, now pursuing passion through blogging. Now a technical writer at Squash Apps. Waiting for the future to reveal itself as days unfold.