Are you looking to employ an internet developer? Do you require a web developer or a dedicated team of web developers? What is the project's size? Are you looking to add a contact form on your landing page or build a full client-side website service that integrates cloud hosting? Many questions require addressing and alternatives to consider. However, don't be discouraged if you aren't sure of all the answers you need.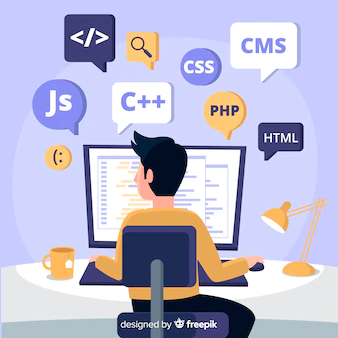 Freepik
In this article, you'll get a step-by-step guide on locating an expert web developer to complete your project. The job was done without going over the budget. You can consider in this domain the following:  Application with Karma, Software Engineer, Graphic/Multimedia Design Software, Software Consultant, and Mobile Software. Amazon Web Services, Enrollment Services, and Restful Web Services, as well as project leader and extensive experience and expertise. Also, be familiar with External Websites, Program Requirements, Designs, Site Navigation, Updates Site Content, Cloud Developer, Labs in Cloud, Intranet Applications specialists, Science Applications International, and Cloud-Hosted Cyber Ranges.
A Dedicated Team business model is great for those who need to incorporate complicated functions on your website, for example, cloud storage integration and artificial intelligence Chabot creation. You want to reduce time and expenses for hiring internal specialists. Let's start.
How to get web application developers in six simple steps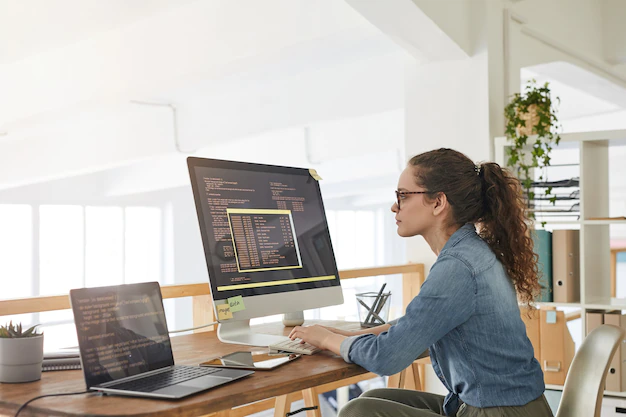 Below, we've listed the most commonly used steps for hiring a good web developer who will work for small-medium, large, and web-based projects.
Step 1. List your business's issues
Every web development project is distinct, and when you don't know the size of your project and objectives, it's difficult to provide a proper guideline on which web developers will fit your needs the most. Therefore, at the beginning of your search, it is essential to decide on the type of Web development projects you're looking for developers to work on:
A basic web-based project entails creating a basic website or integrating additional features into the one already in place. This aspect could be a contact form, a CTA button, a fresh template layout, a subscription button, and a list.
Medium web projects cover a range of projects, such as the creation of dynamic or static websites and online stores and others that need the integration of third-party applications like CRM, CMS, databases, chatbots APIs, and many more.
Large-sized web applications refer to projects like social media application that allows video sharing or social networks that need a variety of technologically advanced features and the integration of cloud hosting servers for storing all the user information. There will be a manifold rise in the Total number of web developers in addition to digital interface designer jobs inside the United States between 2020 and 2030
Other projects, as the scope and circumstances of tasks may differ.
In this phase, you must also identify your business's specific challenges, i.e., why you require web developers. For example, we have observed that clients seek out an experienced web developer in the following three situations:
You're planning to create your project from scratch. This aspect is a typical scenario for startups and established businesses. The primary goal of startups is to establish themselves in their field in the shortest time possible. Therefore, they must hire an outsourced web development team to reduce time and costs. In the same way, existing companies that wish to streamline certain business processes can choose between an in-house team and a specific web-based development group.
Expanding your internal team by adding specialists to assist you with your ongoing project is necessary. In this situation, you have the alternative of hiring a freelance web developer or outsourcing the development of an agency that develops websites for a certain period.
You're trying to utilize technologies that no one in the in-house team of developers is familiar with. Suppose you don't prefer to wait for your developers to master it. In that case, you can employ an expert in web programming from an outsourcing firm already familiar with the technology.
Step 2. Choose the developer's abilities
There are three kinds of developers on the web. Backend, front-end, and full-stack designers. What's the difference between these three types of developers? Let's see.
Front-end developers alter the front of your website, i.e., the area where website users interact with. They can be hired to change the style and appearance of your site a little. But, keep in mind the difference between a front-end developer and a web designer. Designers of websites are creative visually and focus on user experience. They design the layout of websites along with color schemes and other visual elements utilized. Web developers convert the website's design to fully functioning websites with HTML, CSS, Javascript, PHP, Node.JS, ASP.NET, React.JS, Angular Developers, Vue, and other technologies.
Step 3: Finding the necessary experts
Backend developers are accountable for web structure and are not visible to the front-end developer, i.e., how your site functions. Therefore, it is possible to require a specialist to speed up your site's performance, integrate third-party applications into its infrastructure, or resolve technical problems. Backend developers often utilize these technologies, including PHP, Python, Ruby, Java, and databases, including MongoDB, SQL – MySQL, PostgreSQL, SQLite, etc.
Full-stack developers are skilled in creating both the front- and Backends of websites. As a result, these specialists are becoming increasingly sought-after by startups with only a few resources. In addition, full-stack developers pay an hourly wage higher than previously described developers; it's more affordable to employ an expert than to hire front-end and backend engineers. Now is the time to get to business and look for the ideal developer. Also consider External Websites, Program Requirements, Designs, Site Navigation, Updates Site Content, Cloud Developer, Labs in Cloud, Intranet Applications specialists, Science Applications International, and Cloud-Hosted Cyber Ranges.
If you're looking for web developers to hire, make sure you choose a technology partner that will remain an integral part of your company for a long time offering your project regular technical support and implementing additional website enhancements. So, it is essential to select web developers carefully. You can outsource web application developers with us.
The choice between a freelance web developer and a team of web developers to work with
Where can you locate a web developer?
To employ a freelancer to work for you, visit one of the following sites:
The most well-known job site for freelancers to find work. It offers a variety of useful tools, such as time-tracking and automated payments according to milestones achieved.
Freelancer.com is another website to locate remote workers with chat online, a milestone payment, and other beneficial features.
Guru is now an employment marketplace for 3 million freelancers. It has various payment options based on milestones per task or hour.
Finding a web developer is a completely different approach. So, search for these websites:
Clutch is an online B2B review platform where users share their experience working with companies that develop. The website features search filters, as well as an evaluation system. This factor means that you won't just find the best team but also understand its strengths and weaknesses.
Tech blogs, such as those you're reading, are where web developers provide helpful suggestions to future and current customers while giving their experience in the development field. If you have found their content pertinent and useful for your area, don't be afraid to reach them.
Do consider for the implementation in your project the following: Forum For Students, Qualified Students, Average Costs, Housing Costs, Mobile Devices, Smart Devices, React (Web Framework), Entity Framework, and consider Alternative Solutions.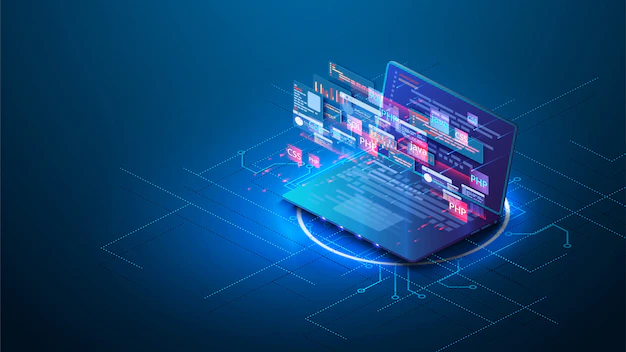 Freepik
Step 4. Take a look at the expertise of the web development team.
How do you choose a good web-based developer? Let's discover. Before you decide on hiring web developers, look into the team's past experiences responsible for web development and find out if they can meet your needs for your forthcoming project. Therefore, before you fill out the contact form, it's always an excellent idea to review the team's portfolio to understand their past projects better. You can also check the company's profile through Linkedin, Behance, and Dribble networks. If the company's skills meet your requirements for business and needs, contact the team and begin discussing your ideas.
What should you seek when you recruit a web developer? When signing a confidentiality contract (NDA), you also should check your web developers' soft abilities, as they are crucial to the success of your project. The list of essential soft skills comprises:
Communication is crucial to ensure everyone is on the same page with team members working on development. In addition, communicating effectively and sharing expectations will lead to fewer misunderstandings, clearer project specifications, and more capabilities set.
Collaboration is crucial, particularly for a complex and large project, because it requires developers, designers, project managers, QA business analysts, and other team members.
It is always a good thing for developers to provide feedback on technological solutions and exchange ideas and suggestions for improvement during the development of a project.
The ability to communicate and helpfulness are crucial. The developer who cannot talk to others in the team and inquire about something the issue could become a major one. So, the developer's ability to connect with colleagues will lead to greater collaboration.
The best method to verify web-based developers' abilities is through an interview video with a developer. You can also request that they create an interview video where he talks about himself or describes how to tackle the technical challenges.
What is your opinion regarding Coding Challenge, Full-Time Online Coding Bootcamp, Search Engine Features, Academic Training, Intricate Components, and Administrative Components?
Step 5: Select the model to work on
Based on the degree of nature and extent of the scope and complexity of your project, you can choose from the following types of cooperation:
The project-based approach is very popular for either new or established businesses who want to complete an easy web development project. The model is based on a predetermined scope of work and established timelines. Furthermore, web development is accountable for all tasks, including selecting the appropriate technological solutions. In this model type, the entire responsibility is the team responsible for web development.
In terms of managing the roadmap for your project, you can order it on your own or delegate the decisions of the project to your Web development group. The responsibility for a successful project depends on project management from a project management perspective. If the PM is on the customer's side, they are accountable to the project team.
An extended team or our staff is the most effective solution for creating large projects while remaining within the project's budget. For active collaboration, it is necessary to have an internal CTO and project coordinator. Under the out staff model, you'll be accountable for task assignments and progress management and overseeing web developers in the technical direction. All accountability, validation, and control fall on the customer in this business model.
Do emphasize Different outsourcing web development models, Development Applications, Common Web Applications, Dynamic Web Applications, E-Commerce Web Applications, and MathWorks.
Do not forget Web Application, Portal Web Application, and Single-Page Application.
Step 6. Select a payment method
Suppose you choose to collaborate with one Web developer or a web design team; you'll have for them to receive a wage each month, just like regular employees. Similar requirements apply to both dedicated teams and our staff working models. For the project-based model of working, it is possible to select:
The fixed price payment model is the most suitable solution for web projects that are small in size with an established timeline and scope of work duration.
Time and Materials, also known as Pay-as-You-Go, is a popular choice for medium, small, or large-sized projects where the scope of work and the duration of work are difficult to determine. The model that pays includes the hourly rate for each developer, based on the actual hours spent on development.
Remember to benefit from a Team Of Designers, an Incredible Team, Security Standards, Software Solutions, Complicated Tasks, Search Terms, and Formal Training.
Following this step, you and your web developers can begin the project's discovery phase. Finally, you will develop functional and non-functional requirements for the project's MVP.
Consider the important factors below when you make a decision, such as Skill Assessments. Additional Skills, Resume Builder Tool, Agent XML Configuration Tool, Analytics Tools, Common Web Development Languages, 190+ Role-Guided Learning Paths, Complex Tasks, External Websites, Program Requirements, and Designs Site Navigation.
Consider Updates Site Content, Cloud Developer, Labs In Cloud, Intranet Applications Specialist, Science Applications International, and Cloud-Hosted Cyber Ranges. Following Squash App's advice for finding the best web developers, it is possible to choose the best person for the project and pick the most efficient model that is both working and paid.
Conclusion
Also, don't undervalue the importance of considering the developer's soft abilities, as they affect the project's success. It doesn't matter if you want to make minor changes to your site, create a web-based application, or build a complete social network that includes cloud storage. In addition, with various third-party integrations, you'll be able to hire a web designer for hiring easily.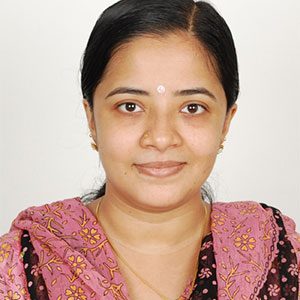 Dr.Supreena has published two international books in finance with the able guidance of her guide and department at Ethiraj College of Women, University of Madras during her PhD in Economics and Finance. She is the Recipient of Dr Vedagiri Shanmugasundaram (An Oxford Scholar) Award for Outstanding and Successful PhD Candidate from Ethiraj College for Women concerning research record and academic distinction. She is experienced in the domain of finance, digital marketing and information technology writing on Artificial Intelligence, IoT, PaaS and SaaS cloud computing etc. She is NIIT qualified in Advanced Network Computing, Google Certified in digital marketing. Her hobbies to maintain balance and reduce stress are gardening and cooking.