The number of apps used daily by the public is on the rise and will continue to increase. Every day, the number of apps on the market increases. Every device, whether a smartphone or a laptop, has app functionality and uses. App development is a growing trend that businesses use to increase their reach and improve customer experience. A Custom App can bring a company closer to its target audience, as described in detail in this article.
You can customize apps to help the company achieve higher revenue and profit. The process related to designing and creating your custom app that custom designed addresses specific needs, not the standard and more common software. This article will review the many benefits of custom app development and how businesses can use these apps.
Custom App Development refers to the design of software programs for employees of an organization to meet particular business requirements. Let's first understand the advantages of an app interface customized before we get into the business opportunities offered by the app ecosystem.
Importance of Custom-App-Development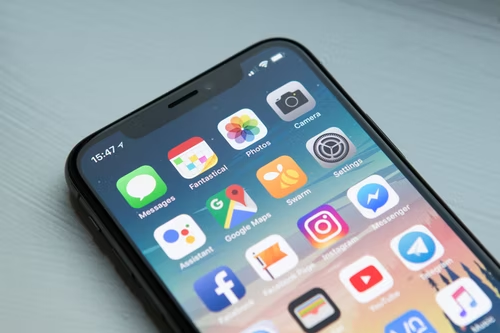 Wide Reach
Today, there are greater than 5 billion users of mobile phones worldwide. The number of people using smart devices increases exponentially, as do the number and types of apps they use. Apps are growing in popularity. One app can help a business reach more people with its convenient features and services.
A Continually Growing Base
App downloads are on the rise, despite many apps already being available. There will be 15.2 billion apps downloaded worldwide by 2023. This aspect means that apps will continue to be more popular, specially customized apps. This ever-increasing usability can be a boon for businesses.
An Infinite Source of Revenue
The app's usability is limited not only in terms of numbers. App usage is reflected in the revenue generated by companies. Data and projections show that apps will generate $935 billion in business revenue by 2023. The sector's total income is split among different companies and businesses. Consider Cross-Platform options.
It is well known that app development is a dominant trend in the business sector, given all of the above.
What is Custom App Development?

Unsplash
We now understand the importance of apps and how you can use app development to meet the needs of both the market and businesses that coexist. What is custom app development, and why is it so important in the app development process? The process of creating an app that is tailored to your business's needs and goals is called custom app development.
There is scope for mobile application development because of the need to create specialized apps tailored to specific business needs. Custom apps are the future of app development. They allow businesses to be more competitive in the market and provide the best service to their customers. Custom apps can offer unique solutions and new features with a simple interface. It would help if you made customized apps available for the market to keep your customers interested in your digitized business.
Although launching an app like Samsung or Xiaomi on the market is easy, businesses often need a customized interface for delivering messages to a particular audience segment. Creating unique, personalized apps that appeal to an audience familiar with websites and apps is important.
Apps that are customized offer many benefits.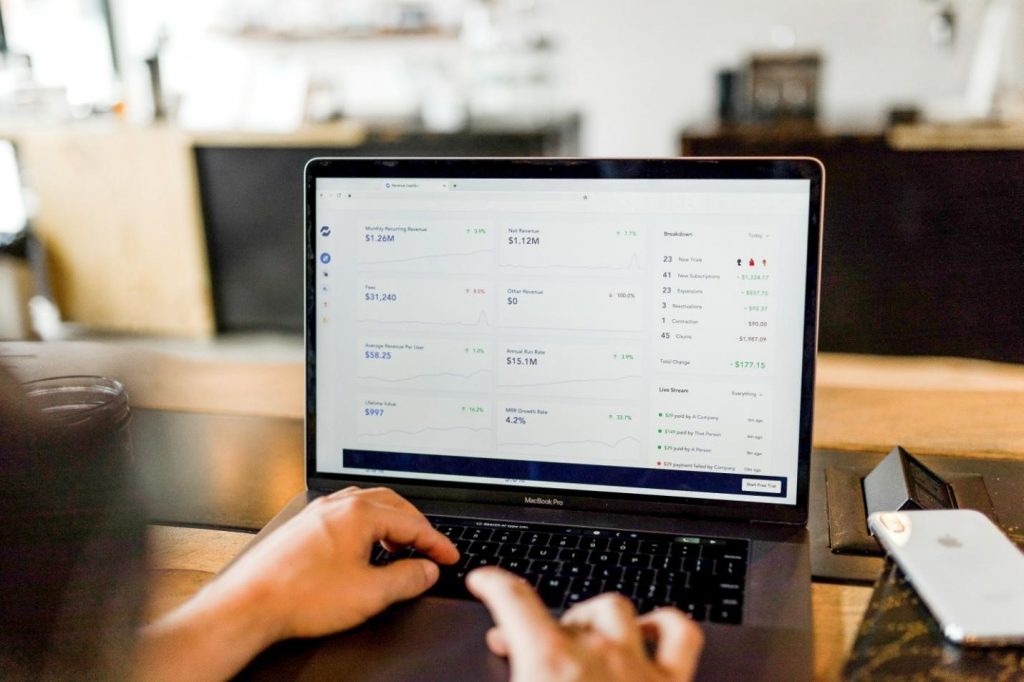 Unsplash
1. Apps with higher efficiency
Generic web application developments are less efficient than custom apps.
Many new frameworks support custom app development.
Flutter is a popular app development platform. These platforms, which tech giants support, help create highly efficient app development frameworks. It's easy to use and can help you achieve your business goals.
You can customize the apps to meet your business's needs and function as a powerful tool for achieving your business goals. Custom-made apps are more effective in revenue growth and real growth. The customized app can be 46 percent more efficient than traditional methods for improving your business efficiency.
It automates many business processes, which improves the efficiency of your staff.
2. Productivity increases
You can use Customized mobile applications to increase productivity. Your organization's productivity will increase by 41% with a high-quality customized app. Your services will reach your customers faster, and your productivity from your core processes will greatly increase. Your company can get a wider range of people using fewer resources. This aspect is where productivity and quality increase, not just because you have more people but also because your workforce has more to offer.
Your consumer base wants to know the return on investment when you offer certain services. App use is believed to increase the company's investment return. Sixty percent of end-users agree that your benefits will have a higher quality and value with customized apps . Consider custom web application development for retail stores.
3. Higher Security Levels
Apps with customized codes and coded development have higher security levels. Generic apps that use the same frameworks as other apps are easy to hack and copy cyber threats and methods. Audiences want safe and secure apps for their phones in a world that is increasingly concerned about data privacy. People don't want their phones to spy on them. Custom-made applications are better than Generic apps. It has better authorization methods. Secure network connectivity and higher security frameworks protect business and customer data.
Mobile App development is evolving very rapidly. Small businesses are increasingly using mobile apps as marketing tools. Mobile apps are not only more powerful but also more advanced. You will need skills not common to developers to create them. This blog will discuss creating your mobile app using the custom development process.
You can transform your business and attract new customers with the right app development company. This aspect will help you increase sales.
Why do you require a custom mobile app?
Custom mobile app development can help you achieve your goals quickly and efficiently, whether you are looking to improve your internal business operations, create a revolutionary innovation, or expand your company's market reach. High-quality design and trusted techniques will help you get the best out of your mobile application while ensuring that you have a user-friendly, feature-rich solution.
A custom-designed mobile app for your business can allow you to keep up with all the latest technologies and help you find new ways to improve your business. Developers of custom mobile apps are a great way to make your business more successful. Here are some reasons to develop your mobile app.
How custom mobile apps can help you make your business more successful
A custom app is a great way to build your brand, strengthen client relationships, and increase revenue. We develop enterprise custom apps based on your needs, it can be used as a marketing tool to attract more customers. Our developers are available to work with you to modify and modernize technology and apps that will benefit your business.
Custom mobile app development can be important for your business for many reasons. Let's look at five main reasons.
1. Mobile Apps are potential marketing tools.
You can market custom mobile apps as any other marketing tool. This aspect is a great way to reach your target audience. These apps can be used in many industries and promoted in many ways. You can use mobile apps to make the most of new technologies such as Bluetooth Low Energy (BLE), making it easier to locate your business via smartphones.
2. They provide interactive content.
Interactive content is in high demand due to the increase in smartphone use. Interactive content is a great way to make your mobile experience better. Interactive content allows customers and potential customers to communicate with you via their smartphones or tablet. You can send them coupons or special offers and even have live chats with them. You can get their real-time feedback and offer them better customer service while they're on their mobile devices. Consider the best mobile application.
3. Apps for mobile are a great way of marketing your business.
Marketing apps for mobile devices are essential tools today. They engage customers more organized than ever before. Mobile marketing allows you to customize your company's app to meet customer needs and target specific audiences by demographics. Mobile marketing has been proven to increase engagement among its customers. Mobile apps are the next stage in brand promotion and market visibility.
4. Customer experience improved.
The digital marketing industry is seeing a rise in mobile user experience. This section focuses on providing insights into improving the mobile user experience and providing a better customer experience.
Mobile user experience does not only have to be designed for mobile devices. It also has to consider the expectations and needs of those who use them. Mobile technology has altered users' expectations about what they can do with their phones. We must keep up to date with these changes.
5. They are easy to update and maintain.
One of the important benefits of having your mobile app is the ability to control the content on the devices. This factor makes it much easier for you and your team members to update and maintain the app. Consider Apple or Redmi.
6. Push Notification
It is crucial to maintain a relationship with your app users. Push notifications are one of the best ways to communicate with your app's users. Push notifications can notify customers about a new offer, a feature update, or even a suggestion for purchase. Customers or users will find it easier to use your app, which will help you keep a high level of engagement.
You can use In-app notifications to create campaigns that extend the user's session. Push notifications are the best way to keep your users in mind and encourage them to use your app more.
How do I create a custom app?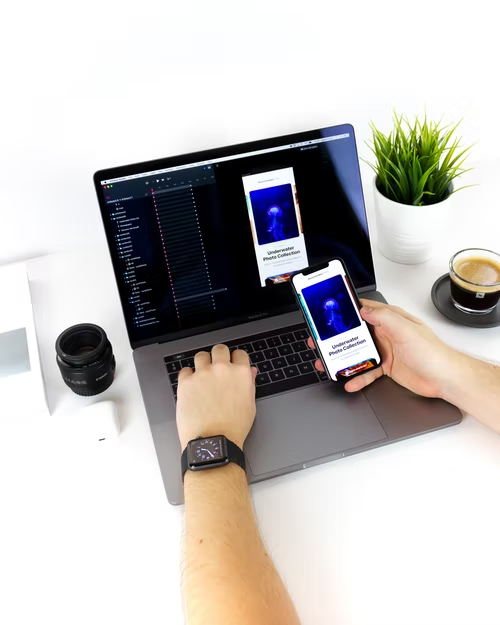 It is easy to build a mobile app. A company that specializes in the domain of developing mobile apps can help you. Before you can get started with the custom app development for your enterprise, there are several steps you need to follow.
Consider custom apps development in an Org-wide custom app setting with custom app policies, custom app policy settings, custom attributes, custom dimensions, custom SAML app, interaction with custom apps, Org-wide custom app, team custom App policy, custom function arguments, custom tabs and upload custom apps.
Does your app have the following?
You must check if your app has the following Rollover Button, Action Button, Button Size, App Code, Code From Scratch, App Approval, and Application For Approval Will.
Consider Projects List, Drop Down List, Cost-Efficient, Low-Code Solution, and Hosting Solution. Consider the best UI/UX design for your mobile or web app. Larger corporations have more employees and save time and money using custom mobile applications.
Select your platform
This factor is where you will decide the type of platform your app will run on. Apple's iOS and Google's Android operating systems are the most popular.
Your business goals
This factor is where you will identify the goals that your mobile app should achieve. This aspect allows the developer to customize the app to your requirements.
Upload your photos


You can create a design. Your developer will create several formats for your app.
After you select a design that suits you, upload all images and videos you want to be included in the app.
Conclusion
Some custom apps may be more suitable for your business than others. App development teams that focus on apps for companies will produce more stable apps. This aspect is why custom apps are the best choice for businesses looking to digitize their processes. Companies that invest in custom app development experience a rapid rise in profits and customer loyalty.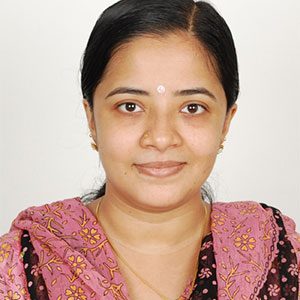 Dr.Supreena has published two international books in finance with the able guidance of her guide and department at Ethiraj College of Women, University of Madras during her PhD in Economics and Finance. She is the Recipient of Dr Vedagiri Shanmugasundaram (An Oxford Scholar) Award for Outstanding and Successful PhD Candidate from Ethiraj College for Women concerning research record and academic distinction. She is experienced in the domain of finance, digital marketing and information technology writing on Artificial Intelligence, IoT, PaaS and SaaS cloud computing etc. She is NIIT qualified in Advanced Network Computing, Google Certified in digital marketing. Her hobbies to maintain balance and reduce stress are gardening and cooking.