Change requests and risks are two elements that could make the project management triangle more difficult. However, a third unnoticed factor can lead you to the brink of project failure: "Silly errors.'
It is not about failing to make mistakes but not repeating the same error. -George Bernard Shaw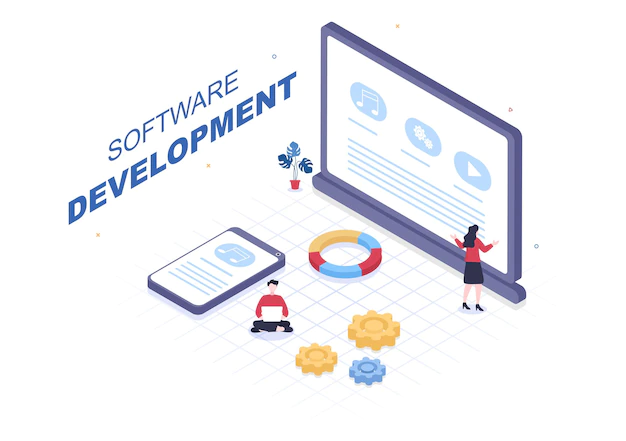 There are many kinds of obstacles throughout each phase of project development. Many obstacles could cause you to be off the path you want, but it is vital to be vigilant throughout each phase. Risks in project management can lead to issues such as budget overruns or missed deadlines. These can damage relationships with clients and your company's credibility in question. Consider the following as complementary aspects to the topic: Project Board, Project Initiation, Project Management Institute, Project Management Platforms, Project Management Timeline, Project Portfolio Management, Project & Resource Management, Product Managers, Product Launch, Agile Practices, and Feedback Loop.
If the reports from the industry are any indication, inadequate management of expectations has resulted in the demise of 47 percent of projects.
We've put together the top 11 project mistakes and their solutions in this article to ensure you're sailing effortlessly on your way. So, let's commence:
Top Project Mistakes and Their Solutions:
1. Lack of communication
Engaging with your team members daily is crucial to your quest for the success you want. Communication is vital and should not be ignored, as if your teams from different departments do not discuss updates on the project between them, keeping track of the deliverables could be an extremely difficult task.
Of course, suppose you face too many issues during the execution phase. In that case, you'll call stakeholders to have an in-depth discussion instead of figuring out the causes behind the setbacks and observing how each participant plays the blame game. This will affect camaraderie and ultimately lead to the project being a failure.
Solution: Hold group meetings and invite project managers to share their thoughts on how the quality of the deliverables they provide in software product development can be improved. It will expose hidden flaws and help you resolve the issue proactively.
Learn more about identifying Early warning signs of project Failure
2. Poor Project Planning
One of the biggest errors in managing projects is poor planning, which can mean that you'll end with unsatisfactory deliverables. So it's not difficult to comprehend that if you don't start on the right foot to begin this project's management process on a positive note?
Therefore, you should sketch your plan for your project to allow for flawless execution. This will assist you in keeping the iron triangle under control.
Solution: Ask for inputs from experienced project managers in custom software development and look over closing reports from your previous projects that have been successful for proper planning. This will assist you in identifying the flaws before they are discovered during the project's duration.
The primary reason for project failure
3. Doing not create smaller segments of more complex tasks
Each project is a mess of simple and complex tasks, and you need to delegate them with care to ensure that they are executed flawlessly. However, you should know that mistakes are bound to occur when working on a difficult task, no matter the effort you put into the course of execution.
Small errors even can open the door to the possibility of rework. Unfortunately, this can result in delayed delivery dates or diminished project quality.
Solution: Break complicated tasks into smaller pieces and allow enough time for your team members to ensure perfect execution. The time spent and the micro-planning process leaves minimal space for errors.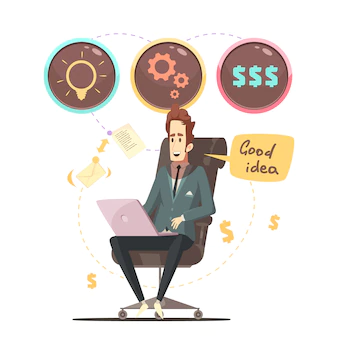 Freepik
4. Unrealistic Goals
There is no doubt that you must review your limits to succeed in project management. However, at the same time, it's important to recognize that over-stretching your team members too far will only cause problems.
The quality of your deliverables will be reduced, employee turnover rates will rise, and the overall turnover rate will be reduced. Setting unrealistic goals will make your project management process an absolute nightmare.
Solution: Always hold an initial meeting to explain your goals to team members clearly. Invite project managers to express their views on the goals and take any necessary actions when valid issues are discovered. Hire the best software developer.
5. Inexpedient Risk Management
Risks are always an inevitable element of any project, but unfortunately. So, risk management should be taken seriously. Unfortunately, projects teams or senior management sometimes take minor risks for granted since they are determined to adhere to their schedule of delivering the deliverables by the deadline.
Instead of reaping advantages, this method can bring big issues at later phases. This is because small risks not considered initially become more complicated as each stage progresses.
In the end, poor risk management is among the most common reasons projects are fatal.
Solution: Calculate risk as far as you can by analyzing the closure reports from your final projects. It is also possible to involve your most effective project managers to participate in the evaluation process to gain better insight
6. Not Implementing the Correct Project Management Software
Another area for improvement in project management that can increase the chance of failure is the absence of proper tools. The importance of the most effective software for managing projects like the ProProfs Project is booming due to the ease of managing large projects.
What is the solution?
In addition, you have access to essential features that reduce the burden of managing projects in half. For example:
Gantt charts permit you to track the progress of your projects
Time tracking allows you to keep track of the hours of work you've put in
Informative reports will keep you up-to-date on the performance of your team
The calendar view lets you make plans for the future
Consider enterprise software development.
Solution: Selecting the best tools for managing projects could be difficult since numerous applications are on the market. Therefore, you must evaluate your company's needs before making a choice. Look over these 20 best Project Management Software & Tools for 2020.
7. Undefined job roles and unclear Responsibilities
As a project supervisor, You must be aware of each team member's true strengths. This will assist you in setting tasks in the right way. In addition, everyone has a unique skill set, so performing an evaluation is crucial.
Beyond unclear job assignments, vague assignments are an issue that pushes your business toward its conclusion. If your project managers aren't aware of the tasks they're responsible for, they're not likely to finish their work promptly.
Solution: Have a meeting and invite all project executives to present and explain how they'd like to progress during development. It will assist you in defining the roles and responsibilities of each job appropriately.
8. Incorrect Estimation of Time and Budget
In the case of businesses with a focus on clients, it is vital to provide deliverables following SLAs. Therefore, establishing the correct budgets and timings is essential since an incorrect assessment can put your project team under pressure and compromise the quality of the deliverables.
Incorrect time estimates will earn customers to complain about your delivery. Likewise, poor budget estimates will lead to lower returns on investment or even loss.
Solution: Assess the difficulty of the project, and then consult with your team before setting dates. In terms of budgets involved, look at the expense of the resources, and keep the profit you want to make in your mind.
9. Not having a plan B
It's a good feeling when you've got a significant amount of knowledge and experience. However, you should not be too confident as unintentional mistakes can occur and can cause a snag in your work which can be disastrous.
As mentioned earlier, the risks are an integral part of the process. It's just when they'll flip the switch and place you in a danger zone. Therefore having a contingency plan is vital to ensuring success.
Solution: Ensure that extra resources are in place to deal with stressful situations and keep the workflow running smoothly. Finding the top performers who can be great resources during emergencies proves beneficial. You can outsource the best software developers.
10. Small Investments for Big Projects
Nothing is more pleasant than witnessing soaring profits. However, reducing investment funds for large projects to make profits is not a good business strategy.
Projects that are not adequately funded always struggle to achieve the desired quality standards and are not likely to get their project off the ground.
Simply put, you can test your luck by using small investments for large projects.
Solution: Invest in enough funds and resources regardless of the size of the project. The correct type of investment can make a difference throughout the project's duration, even in the risk stage.
11. Insufficient Trust
The trust factor is at the heart of any successful work because when you place your trust in the team members, they will do everything they can to raise the bar when they work. Conversely, it's gone if a weak project manager is in charge and the trust factor is shattered.
You might not finish your business venture in time in the absence of confidence. However, you will feel the feeling of negativeness among the employees who have low morale. This can cause problems for you when working on your next projects.
Solution: Boost the spirits of your staff members whenever clients provide positive and constructive feedback. Ask them to write questions related to the project and then include them in video conferences with customers on Zoom and Google Meet. Apart from gaining more insight and establishing the trust of your clients.
Do consider the below-mentioned factors before you make a decision
.
Product Owner Role 

Product Quality
Are you familiar with Agile Methods, Agile Software Development Methods, Method Tailoring, Predictive Methods, Business Goals, Business Justification, Business Outcomes, and Business Solutions?
Consider the importance of Key Customers, Decrease In Cycle Time, Execution Phase, Development Team Management Tool, Agile Software Development Practices, Precise Feedback, Acceptance Test Criteria, and Measure Of Progress.
Do you implement a Primary Measure?
Conclusion:
Project management has always been complex since you face many challenges throughout development. Furthermore, the risks of managing projects can make things more challenging, which we manage well at Squash Apps, which is why many companies outsource projects that are not core. This may be what separates the best performers from different performers. We'd like to hear about any other projects with stumbling blocks that have ruined your plans. Please inform us in the comments section.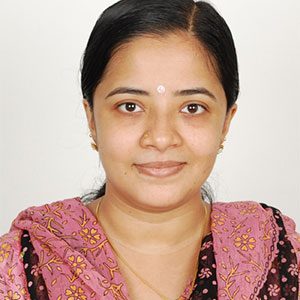 Dr.Supreena has published two international books in finance with the able guidance of her guide and department at Ethiraj College of Women, University of Madras during her PhD in Economics and Finance. She is the Recipient of Dr Vedagiri Shanmugasundaram (An Oxford Scholar) Award for Outstanding and Successful PhD Candidate from Ethiraj College for Women concerning research record and academic distinction. She is experienced in the domain of finance, digital marketing and information technology writing on Artificial Intelligence, IoT, PaaS and SaaS cloud computing etc. She is NIIT qualified in Advanced Network Computing, Google Certified in digital marketing. Her hobbies to maintain balance and reduce stress are gardening and cooking.