When choosing a custom website development company, the best way to determine this is to read online reviews and speak to past clients. This will ensure that they understand your needs and can create a website that meets your goals.
Website development can be complex and pricey, so choosing the right custom web development company is important.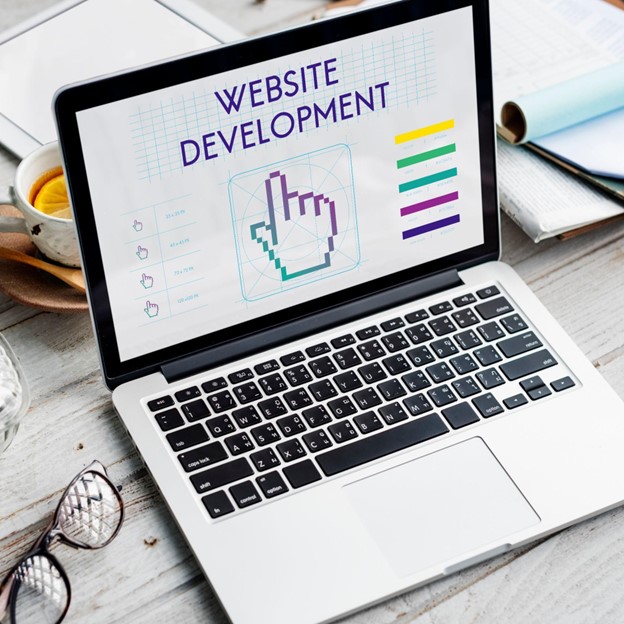 Definition of custom website development–
This is a process of developing a website that is specifically designed to meet the unique needs of a business or organization. Unlike a template-based website, which uses pre-made designs and components, a custom website is built from scratch, allowing companies to create a unique online presence.
While custom websites can be more expensive and time-consuming to develop, they offer several advantages over template-based alternatives. Custom websites are completely scalable and can be easily expanded as a business grows.
Additionally, custom websites are highly flexible, allowing companies to add or remove features as needed.
And finally, custom websites offer simple, impossible security and control with template-based alternatives. Custom web solutions are the only way for businesses to be serious about their online presence.
What are the 5 stages of website development?
Developing a website can be divided into 5 stages: research, planning, design, development, and launch. Each stage requires skills and knowledge crucial to the final product's success.
1. Research
It is all about understanding the needs of the client and the target audience. This involves learning about the client's business, their goals for the website, and who they want to target with their online presence. This stage also includes competitor analysis to ensure that the finished website can stand out in a crowded marketplace.
2. Planning
This is all about mapping out the structure and content of the website. This includes creating wireframes and sitemaps and deciding what functionality the website will need. This stage should also involve user testing to ensure that the planned site structure makes sense to real users.
3. Design
This is all about creating a visually appealing website that meets the needs of both the client and potential customers. This involves choosing colors, fonts, and images that will make a cohesive overall look for the site. The designer should also keep usability in mind during this stage to ensure visitors can easily navigate the site.
4. Development
This stage is all about turning the website design India into a working reality. This involves coding the front-end and back-end of the site and creating any additional functionality that may be required. Once the site fully functions, it should be tested to ensure everything works.
5. Launch
After launch, you should continue to monitor your site and make sure everything is working properly. You should also plan for future updates and expansions, so your site can continue growing along with your business.
Stanford University research has found that out of 8,000 websites, only 123 met all the accessibility criteria. So, when it comes to custom website development, how do you choose the right company?
A company that has been in business for many years will likely have a lot of experience developing custom websites. They will also have a large portfolio of work. This is important because you want to ensure the company has the experience and skills to create the type of website you want.
Look online for reviews of the company's work. Are people happy with their websites? Is the customer service good? Compare their pricing to other companies.
Finally, ensure the company is upfront about what it can and cannot do for the business goal. Some companies are great at designing beautiful websites but may not be as good at coding or SEO.
Tips for selecting the right custom website development services–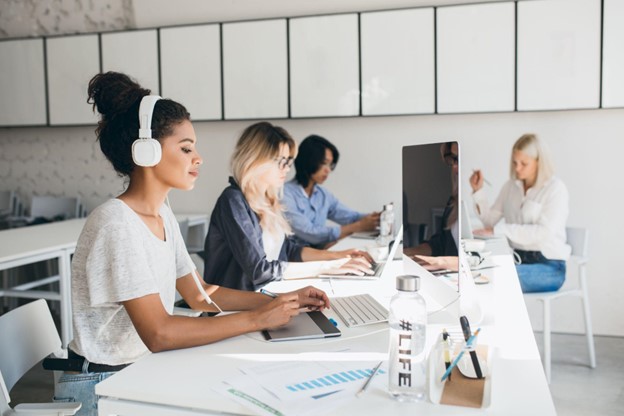 Freepik
1. Research the Company's History
When looking for a custom website development company, it's important to research its history and see how long they've been in business. A company with a long history is likely more stable and experienced than a company just starting. Furthermore, you can read online reviews of the company to get an idea of its reputation.
2. Check Out Their Portfolio
Any good custom website development company should have a portfolio that you can look at to see examples of their work. If a company doesn't have a portfolio, that's a red flag, and you should move on to another option.
3. Make Sure They're Affordable
Obtain quotes from numerous companies and compare prices to find the best deal. However, don't sacrifice quality for the price; ensure you're still getting a high-quality product even if it costs a bit more.
4. Ask About Their Process
It's also important to ask about the company's process for developing custom websites. You should know how they work and what steps they take to create a successful website if a company is vague or evasive about its process.
5. See if They Offer Other Services
In addition to custom website development, some companies offer search engine optimization, social media marketing, content management, and email marketing services. If you're interested in these services, choosing a company that offers them all under one roof may be helpful for the business objectives. That way, you can take care of all your digital marketing needs in one place.
6. Ask for References
If you're unsure about a particular custom website development company, one way to ease your concerns is by references from past clients. A reliable business must put you in touch with some satisfied clients who can vouch for their quality of work.
7. Make Sure They Have Good Communication Skills
You must ensure that the custom website development company you choose has good communication skills. You should be able to get in touch with them when you need to easily, and they should respond promptly to any questions or concerns you have. If you struggle to communicate with the company, that's a bad sign, and you should look elsewhere.
8. Trust Your Gut
Ultimately, it's important to trust your gut when choosing a custom website development company. Choosing a web development company is important, so take your time and choose wisely.
Conclusion
Choosing the right company is important as a business owner if you're in the market for a custom website design. Not all web developers are created equal development process– many simply create cookie-cutter websites that don't reflect your unique brand or personality. That's where our development team comes in. Our experienced web developers are experts at creating custom web designs that look great and deliver results.
FAQs
1. Should I use a CMS for my website?
CMS platforms typically offer a wide range of features and plugins that can help improve your website's functionality. For example, you may be able to use plugins to add social media integration or e-commerce capabilities. As a result, using a CMS can save you both time and money in the long run.
2. What is the cost of website development?
Small businesses can expect to spend between $5,000 and $10,000 on a basic website, while larger companies may need to budget upwards of $50,000 for a more complex site. For many businesses, the cost of a custom website design is a necessary investment that pays off in increased sales and customers.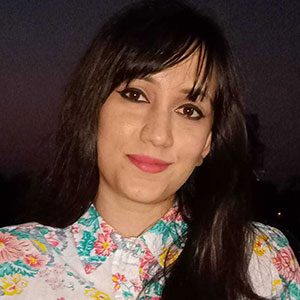 Parvin Khatun is a writer who works in Squash Apps is dedicated to providing high-quality content that can help clients get more visibility on the search engine results pages. She works hard to boost her clients' online presence through her content writing services- she has experience in SEO content writing, she writes about website articles, technical articles, and many others.