Introduction:
When it comes to design objectives, there are several design paths that a website might take. It can range from fashionable to minimalist, vivid and vibrant to sleek and futuristic. There are some general criteria to follow, even though the final appearance and feel should reflect the personal style, line of work, and business identification. Site design elements contribute to the user experience and functionality while also being simple to grasp.
Sales growth and your company's return on investment are directly correlated with a great website. The appearance of a website is one factor in determining its success. A high-end web design is what many businesses want to attract customers and smoothly guide them through the sales process.
Let's explore how to create a high end web design for your business.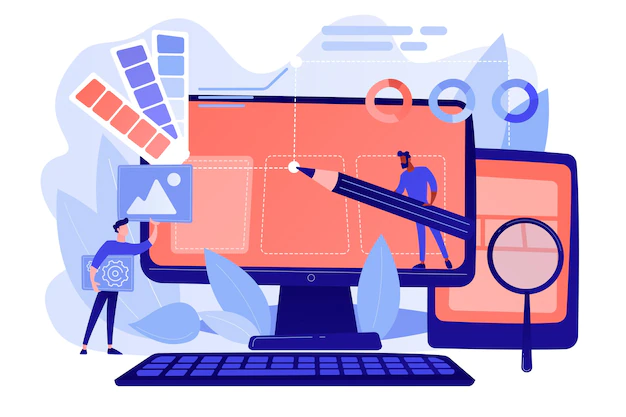 How to create a high-end web design for your business:
Here are five elements that all successful websites have in common.
A design that enhances the brand image:
The website is the business internet appearance. Developing a professional image based on the brand is one strategy to increase market influence.
One of the most noticeable differences between poorly designed sites and high-end web designs is the use of white space. Minimalist designs with text and visual features leave the visitor feeling nervous and overwhelmed.
The white background gives a potential customer the breathing room required to create a quiet, professional atmosphere. Users want information provided in a way that allows them to skim it. White space is used extensively in the high-end web design team to provide a clean, modern appearance.
Proper HTML, CSS, and other code:
Professional web designers are required to create a high-end site design. Skilled programmers and innovative web designers must ensure that a high-end web design remains sharp across all platforms and browser updates.
Even when there are no interactive elements (forms, search features, etc.) on a website, programmers are necessary during the development process. The site must be encoded appropriately to preserve the high-quality web design of the site as website standards continue to evolve. We will render a website not encoded to comply with the new standards incorrectly in browsers. High-end custom web design is crucial with design development firms in mobile usage, which needs a website to be visited when a person is on the go.
Important, worthwhile content:
The content creation on the interactive website must match the high-end custom website design. Text created with grammatical faults or against an engaging style will depreciate the high-end custom design and the firm credibility.
The visitors will be delighted by a high-end web design, and people will be more likely to read the content and take action. Companies that combine high-end website design with compelling content have a winning recipe for attracting ideal clients and converting them.
Marketing techniques that are effective and optimized:
A high-end website that receives little traffic does not serve the company. Because search engines prefer high-end websites that provide a user experience, high-end graphic design ranks among the top results. Finding a company that promotes business sites through search engine optimization, pay-per-click advertising, or other means can help high-end web design services succeed.
Ongoing website maintenance and updates:
The design project does not finish once the high-end Plato web design is live; it shifts its focus. Now it's time to focus on routine website maintenance.
Text will need to be updated, new content added, and photos required to change over time. Keeping the site fresh will inspire business owners to check back to see what is new.
Another aspect of website upkeep is functionality. Users want to make that high-end Plato web design stays on the cutting edge as browsers and technology improve. Outdated functionality or incorrect aspects of the site undermine the business identity and the positive impact of high-end web design on the consumer experience.
Web design suggestions for a fantastic website:

Maintain a clutter-free and minimalist homepage.
Consider visual hierarchy when creating a design.
Create content for the website that is simple to read.
Make sure the website is easy to use.
Keep the site mobile-friendly.
Maintain a clutter-free and minimalist homepage:
Use white space to separate components. Users may give the design a more spacious, well-balanced impression by leaving some places empty. Write in bite-sized, readable paragraphs for the text.
Keep vital material above the fold:
Visitors should be able to comprehend the need of the websites without having to scroll or click anywhere.
Distribute the content:
Use white space to separate components. Users may give the design a more spacious, well-balanced impression by leaving some places empty. Write in bite-sized, readable paragraphs for the text.
Images added:
Beautiful images, icons, vector art, and other high-quality media features will work wonderfully as alternate ways to communicate the argument.
Make a call to action:
Place a call-to-action (CTA) button on the site's homepage to encourage visitors to do the action users want to take, whether making a purchase or signing up.
Consider visual hierarchy when creating a design:
Dimensions and weight:
Make the most valuable assets, such as the company name and logo, enormous and more visible. Readers are naturally drawn to huge, bold titles, then smaller paragraph text.
Placement of elements:
Use the perfect website layout to direct visitors' attention in the right direction. Users might, for example, put a call-to-action button at the exact center of the screen or have the company logo appear in the header.
Then, for added emphasis, contrast, and spacing, use color, keeping in mind the most attention and ensuring that it is always purposeful. 
Create content for the website that is simple to read:
It's not tough to make a website more readable; follow these easy guidelines:
The importance of contrast cannot be outsized:
It's critical to have enough contrast between the text and background colors for readability and website accessibility. While the website's color scheme is likely similar to the brand colors, ensure adequate contrast between the elements. Try utilizing an internet tool like Contrast Checker to do so.
Large letter size:
Smaller fonts are hard to read for the majority of people. Keeping the body text at least 16pt is a web design rule of thumb. That's a fantastic starting point, but keep in mind that the number is entirely dependent on the fonts that use on the website.
Font types:
The realm of typography offers a plethora of types to pick on. Users can choose between serif fonts (like Times New Roman), which feature small projecting lines on the ends of letters, and sans serif font, which means "without serif."
Sans serif fonts are usually the ideal choice for extensive web pages, such as the one you're reading right now. Mixing these diverse fonts can also result in fascinating font pairings.
Keep the fonts to a minimum: A single website should not have more than 3 different typefaces. Some projects may need more complex font combinations, but too many different types might look cluttered and detract from a brand's identity.
Make use of text themes:
To build a clear hierarchy, ensure the written website content is varied in size and weight, from a large headline to tiny subheadings to even smaller paragraphs or body text. This helpful website design technique helps ensure visitors' attention is exhausted on something interesting.
Make sure the website is simple to use:
Create a link from the logo to the homepage: This website design tip is a standard practice that all visitors anticipate, saving them time and effort. Establishing a logo as part of the branding efforts is highly advised if the business doesn't already have one.
Keep in mind what's on the menu: The website menu should be prominent and easy to discover, whether it uses a traditional horizontal list, hamburger menu, or something else.
Keep the site mobile-friendly:
Examine the site's mobile version while assuming the role of the business and testing each page, user action, and button.
To make the mobile website cleaner and less cluttered than the desktop version, consider limiting page components and scaling down specific assets, such as the menu. Users can also employ one-of-a-kind mobile features to improve the mobile design.
Cost for responsive web design:
Several elements that influence website creation costs go through each of these below. Aside from that, how much might those resources cost to create a design business website?
A website has many different elements, each with its function and role. The sum of each aspect's expenses determines the cost of creating websites.
Best luxury website design: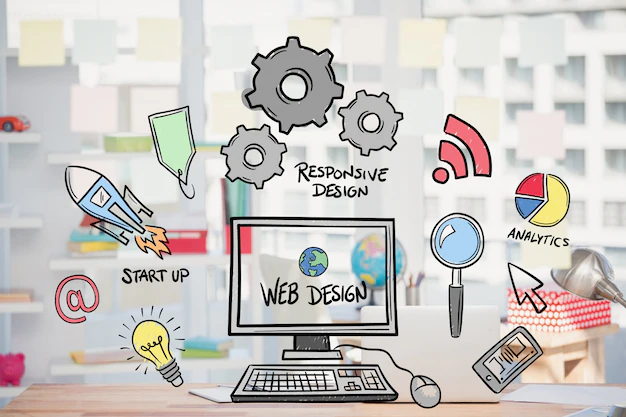 High-End Web Design Will Engage The Customers:
Provide quality in addition to the products and services. The high-end web development process is powerful for increasing ideal client interest in business products or services. Here's a look at how high-end web systems design can help luxury design business goals increase revenue, visibility, and brand recognition.
Boost Customer Conversion Rates:
Visitors want the ideal client to have an unforgettable experience with a company. High-end web systems design is one of the most effective ways to attract ideal clients to business products or services. A user experience is crucial in converting traffic into consumers when visitors interact with the products and services online.
Increase company online visibility:
Visitors are more likely to remember business products or services if users reach the target demographic through high-end web design firms. The first impression that active users have of the company is an aspect of brand recognition. When a person sees the landing page of a luxury website, it is more beneficial to send a clear and strong message. The team also provides SEO consulting services moreover high-end web systems designs to help businesses improve organic traffic sessions to the products and services online.
Create a Competitive Advantage:
With high-end web design assets, a business can outshine its competitors.
Staying ahead of the competition necessitates a thorough awareness of the market and current products and services. If potential buyers come across luxury websites while researching the competitors, people are more likely to choose the brand if it provides a good user experience. High-end web design firms, when done correctly, set a company apart from the competition by increasing brand recognition and generating brand loyalty.
Modern luxury website:
Designers are starting to borrow influences from fine art to create stunning creations that look like they came straight from the Louvre. The cornerstones of this movement are dramatic brushstrokes and compositions that resemble paintings. When done well, this trend has the potential to be a modern masterpiece. Users will find some of the world's most exquisite jewelry displayed elegantly on this website. A giant hand-drawn image with baroque elements and Italian statues greets visitors on the website, going after a minimalist design.
Conclusion:
One of the website design tips is to look for website inspiration everywhere. Examine some of the top innovative website designs and learn about the recent web design trends.
FAQs:
How do you create a high-end website?
The five essential elements of a high-end website
Design that adds to the brand's strength. A website is the company's internet appearance.
HTML, CSS, and other code that is correct.
Content that is substantial and worthwhile.
Effective marketing techniques and optimization
Ongoing website maintenance and updates
What is a high-end website?
Companies that employ high-end online creative design have an advantage in developing a brand presence. The website should immediately capture the mind of visitors with a primary focus on business products and services.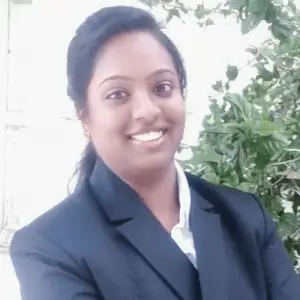 Priyadharshini K.R is a professional blogger with over 3 years of experience who works at Squash Apps. She is dedicated to providing high-quality content to help clients get more visibility on the search engine result pages. She works hard to boost her clients' online presence through various content writing services. Hailing from Erode, she is passionate about helping people understand content marketing through easily digestible materials.