You know that you must keep up with the latest trends and technologies to grow your business. One trend that can help your business is web development consulting.
This type of consulting can help you build or improve your website so that it's effective and meets your customers' needs.
The significance of having a website to thrive your business
For any business to thrive, it is essential to have a website. Without a website, you limit your potential reach to customers and clients. Not only that, but you are also missing out on valuable opportunities to grow your business.
A professional website design helps you look credible and trustworthy, and it's an essential part of your branding strategy. When designing your website, be sure to include accurate and up-to-date information and quality visuals that represent your brand.
To get started, consult with a web design professional who can create a custom solution for your business needs. When you're looking to hire a web design company, it's important to do your research.
Not all companies are created equal, so you'll want to make sure you find one that can meet your specific needs.
The ultimate goal of the development process is to create a product that meets the needs specified by the client or customer.
Web development is the technique of creating and maintaining websites. It can include anything from coding and website design to marketing and user experience.
Web development platforms
Choosing the right web development platform is critical for any business. The right platform can make website creation and management easy, while the wrong platform can be difficult to use and require expensive upgrades.
The most common website development platforms are:
What is web development consulting?
Businesses today want a strong web presence but don't have the right in-house expertise to create and maintain one.
That's where web development consulting comes in – it's a type of consulting service that provides businesses with the help they need to build and maintain a website. 
Web development consulting is the process of working with a web development company to create and manage a website. 
It's important to work with a company that understands the technical and marketing aspects of web development. 
When choosing a web development consultant, be sure to ask about their experience and what services they offer.
Why do you need website development consultants for your business?
Developing a website is an opportunity to communicate your brand's story, attract new customers and sell your products or services.
However, putting together a website that does all of this effect can be tricky – especially if you don't have any technical experience. That's where website development consultants come in. 
They can help you design and set up a website that aligns with your business goals and delivers results.
Top 6 benefits of having a website to grow your business
Having a website for your business is no longer an option; it's necessary. Customers are turning to the internet for their needs in this digital era.
That's why having a website is crucial for growing your business. It gives you a platform to showcase your products and services also provides valuable marketing and branding opportunities.
1. Increased exposure and reach
When you're running a business, one of the most important things to consider is how you can reach more people and expose your business to new customers.
A great way to do this is by building a website. A website can provide information about your business, what you offer, and how to get in touch. In addition, a website can help you rank higher on search engine results pages.
2. Leverage social networks
Having a website provides another online presence for customers to find and connect with your business.
In addition, integrating social media icons into your website allows customers to follow and engage with your company through their preferred network.
Utilizing these marketing tools can help improve your web traffic and customer base.
When it comes to having a website, there are several myths that people tend to believe. One of those myths is that you need to have a large budget to create and maintain a website.
However, this is not always the case. A website is a low-cost marketing tool. You can use your website for advertising your products and services, reaching new customers, and building brand awareness.
The cost of advertising online is much lower than traditional marketing methods, such as television or print ads.
A website makes it easy for customers to find information about your company and products. Customers can visit your website to learn more about what you offer.
A website can be an essential tool for reaching potential customers. A website can provide information about your products or services and allow customers to contact you effortlessly.
Additionally, a website can serve as a repository for marketing materials and case studies, which can help you attract new customers.
Having a well-designed website that is updated regularly can be an effective way to reach more potential customers and grow your business.
Most people conduct their business online, whether ordering a product, making a reservation, or finding information.
This means that when customers have a question or problem with your company, they will likely try to find an answer or solution on your website.
Therefore, it is essential to have a website that provides clear and concise information and easy-to-use customer service tools.
A website is a crucial part of your business's growing process, as it allows customers to find information about your products and services easily. Further, a website provides a convenient way for customers to contact you with any queries or concerns.
You can set yourself apart from your competitors by providing quality customer service online.
Having a website in today's digital era not only gives your consumers a place to learn more about your business and what you have to offer, but it also provides valuable insights into how they interact with your site.
By tracking consumer behavior on your website, you can uncover opportunities to grow your business and reach more customers. So if you're looking for ways to take your business to the next level, consider using website analytics to understand your target audience better.
With the right information, you can create an online presence that attracts new customers and helps keep them coming back for more.
A website is one of the most important investments a business can make. It's the online face of your company and can be used to communicate with customers, sell products or services, provide information about your business, and more.
If you need help designing a great website for your business, our expert team is here to help. Our professional team has years of expertise in building stunning websites that drive results. Give us a call today, and let us show you what we can do!
What is the job of a web consultant?
A web consultant can help you design and build a website, create an online marketing strategy, and improve your search engine ranking. They can also advise you on which hosting and domain name providers to use.
How much time does website development take?
It can vary greatly depending on the scope and complexity of the project. However, website development can generally take a few weeks to several months (or more).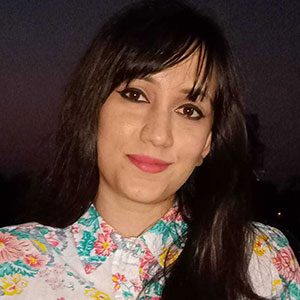 Parvin Khatun is a writer who works in Squash Apps is dedicated to providing high-quality content that can help clients get more visibility on the search engine results pages. She works hard to boost her clients' online presence through her content writing services- she has experience in SEO content writing, she writes about website articles, technical articles, and many others.