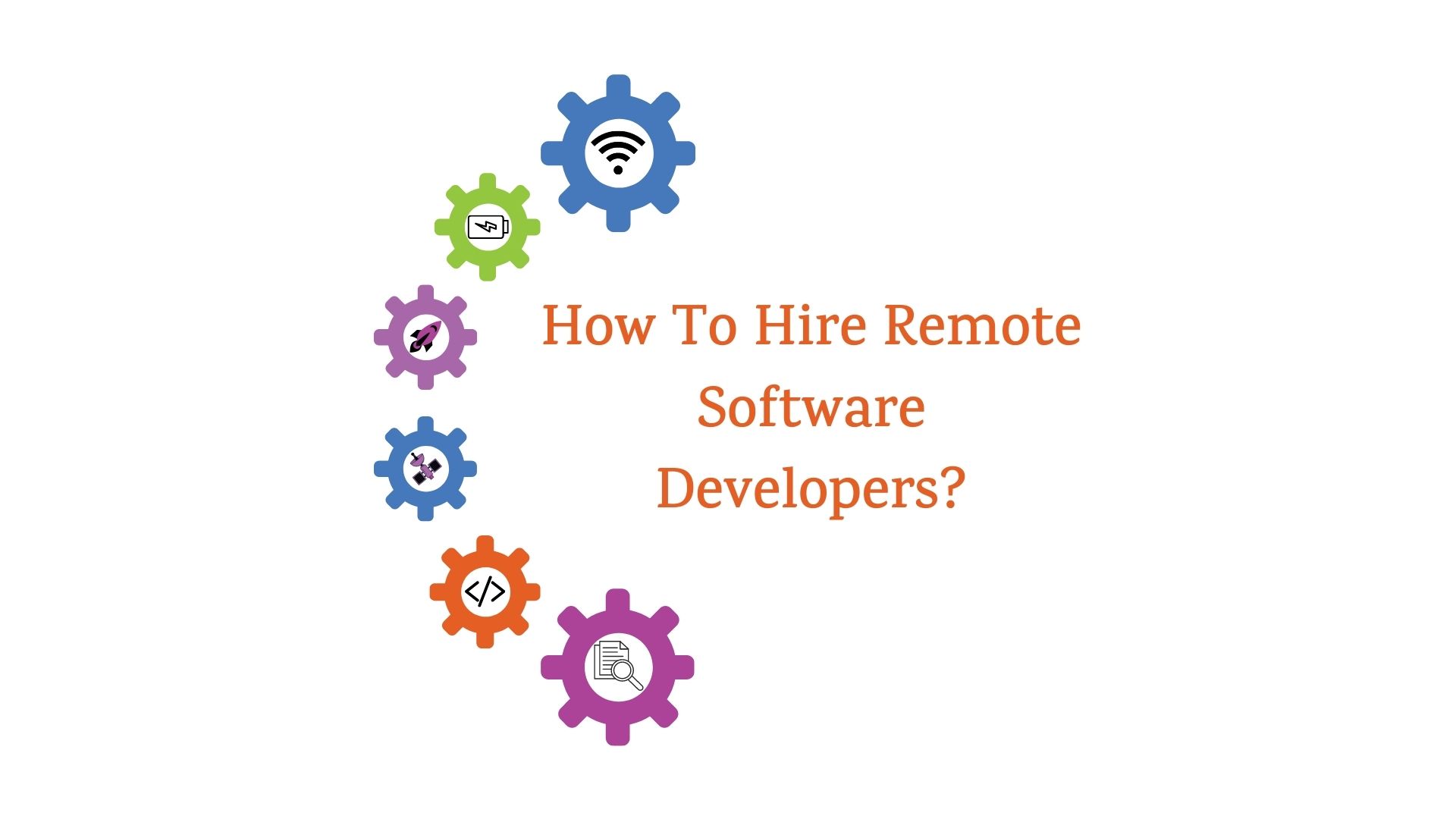 A strong team of skilled talents is the foundation of any tech-based business. Irrespective of whether you are a startup or an established business, all it takes is a team of skilled developers who can deliver the best results and help you stay ahead.
This article will help you navigate the steps of hiring remote developers if you're still unsure about how to reach out to a global talent marketplace.
Who are remote developers?
Companies of all sizes are now exploring remote work in software development called remote developers and finding the best-hidden talent worldwide, as the remote revolution is unstoppable.
However, for many product and tech companies, finding the right remote workers can prove difficult.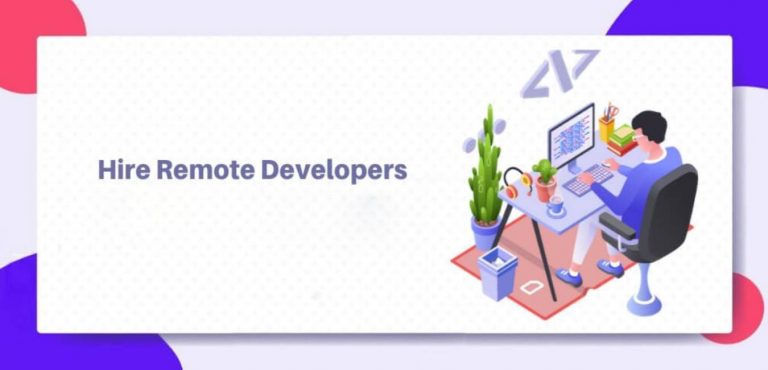 Entrepreneurs and CTOs must think outside of the box to find developers from various locations, such as India, South East Asia, and other thriving countries, given the increasing competition in the digital space.
Reasons to Hire Remote Developers
Here are some reasons remote product development is popular among companies.
Remote developers must follow a work schedule to ensure maximum productivity and quality. Remote developers can concentrate on core business issues, a win-win scenario for remote developers and organizations.
Research and surveys have shown that remote developers are more engaged than those who work in an office environment. Modern video conferencing platforms make it easier for remote developers to feel connected than those who work in offices.
Expanded Development Capabilities
Remote developers can be hired at a lower cost than in-house professionals. Remote teams have higher development capabilities than in-house staff, and they have more time to adapt to and keep up with all changes in this competitive industry.
Remote collaboration with developers from different regions around the globe can help you expand your market reach. Your partnered remote developers work closely with your startup and act as ambassadors for your products to potential clients.
Simple Access to the Global Workforce
It's a different world when remote developers are hired to develop products remotely with talented and innovative minds from all over the globe. This aspect is the greatest benefit to hiring remote developers.
Remote workers are more productive and happier than those who work in traditional offices.
Things to Consider Before Hiring Remote Developers
Remote development can work if your business requirements are well understood. This factor will help you align your business goals with remote developers' capabilities and smooth communication. To make your remote experience smooth, you must remember the following tips.
Clearly describe your development needs.
Before hiring remote partners, you must identify your development requirements. This factor will allow you to decide the type of resource you require. You have two options: either you can hire a dedicated remote team, or you can engage freelancers depending on your business needs. It would help consider how experienced and skilled developers are needed to finish your product development quickly and efficiently.
A thorough remote developer screening process
It is not easy to hire a remote developer, and it is important to understand the skills and dedication required for remote developers. You can evaluate the capabilities of remote developers by conducting a thorough screening process and holding technical interview sessions.
Streamlined Communication Channel
Communication is the biggest problem in remote development. Working remotely can be difficult because of the differences in time zones, work schedules, and language barriers. You will manage a remote team more efficiently and achieve maximum results when outsourcing web development services.
Flexibility and Scalability
When remote working, it is better to be flexible. Remote developers can bring their creative ideas and suggestions to your project, and remote developers can also develop creative ways to include flexibility and scalability in your project.
According to the US Bureau of Labor Statistics, software developer jobs are expected to increase by 22% between 2020-2030.
How to hire remote software developers?
Here is the step-by-step process entrepreneurs should follow when they hire remote developers.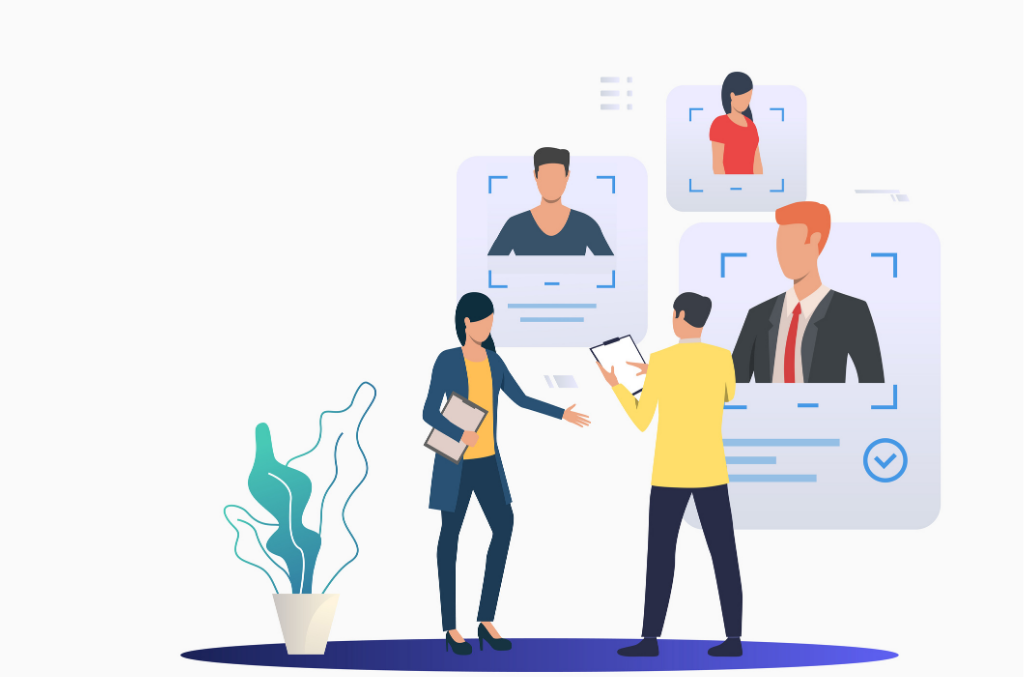 Step 1: Create a job description that is targeted
Before you begin writing the job description for a remote developer, identify your ideal candidate. What skills and expertise do the candidates need? In the job description, clearly describe the technical requirements. Do mention that you are looking for hidden talent from overseas.
Step 2: Search for candidates on remote job portals
Start advertising your remote job. The key points of your job advertisement should clearly describe your requirements. Remote jobs can be promoted on numerous online platforms like Remote.co, Upwork, and Freelancer. All remote job opportunities are available on these sites. You can then choose the ones that best suit your business needs.
Post a job description on the platform, and it will generate a list of qualified professionals who match your requirements. The list will allow you to select the candidate that best suits your needs.
Step 3: Screen Remote Developers Skills
After you have the right candidates for remote jobs, it is time to evaluate their skills as remote developers. It is crucial to determine if a job applicant's skills match those required for a remote job.
Before interviewing them, ensure to check out their communication and technical skills. Ask them questions such as:
How does the job candidate communicate digitally?
Are they in regular contact by email, instant messaging, or any other means?
Are they comfortable installing, using remote tools, and managing business software?
Do they feel comfortable switching shifts, if necessary?
And so on…
Step 4: Conduct a video interview with the selected candidates
The next step after identifying the candidates is to conduct a face-to-face interview via video-chatting. These are the key questions to ask remote employees:
What kind of remote work experience do they have?
What is their communication style with the manager/teammates?
Which software tool do they use for team building?
What are the challenges they face when remote working is possible?
What were their solutions to these challenges?
You may ask those questions about their tech experience and other expertise. Then, choose the one who passes the interview.
Remote developers available in India
It isn't as simple as it seems for a company to hire remote developers. Finding the right remote candidate can be difficult, even if they are the right fit. You only need a clear plan that outlines your project requirements.
Trusted Software Development Company
A trusted software development company can help you find talented and skilled remote developers worldwide by joining forces. You can either hire a remote developer for your project or a remote team, and reliable companies will guarantee the skills and dedication of their developers.
Online Portals
All you have to do is search through various online job portals that allow remote candidates.
Upwork
Upwork is the largest global resource for companies looking for hidden talent. It allows companies to find qualified individuals as per their needs. It would help if you created a job profile, and the platform will generate a list of qualified professionals that match your project requirements.
Freelancer
Freelancer is next in line. It's the largest freelancing site on the planet. You can post on the site project for free, and you'll start getting bids from remote developers or freelancers. You can also look through the available remote talent on the site.
These are the steps to take when looking for remote developers.
Check out freelancer profiles
Chat with them in real-time
Compare the proposals and choose the best.
PeoplePerHour
PeoplePerHour also provides access to the best-hidden talent around the world. It connects clients with remote developers who can be hired by the hour or for a project.
Toptal
Toptal is the best I have heard. They believe that only 3 percent of applicants pass the job interview, and this factor means they only take the best.
Toptal is a global network of top-level technology, business, and design experts. This network includes freelance software developers, project managers, and designers.
Remote
Remote focuses on how easy and quick it is to hire remote developers while meeting every legal requirement, including IP ownership and protection. You have two options: browse developer profiles or post a job and wait for applicants.
You can also filter candidates based on various factors such as skill level, project duration, and payment model.
Remote developers are more rewarding than hiring freelancers, and it also saves you time and money over the long term. Before you make any decisions, consider these factors.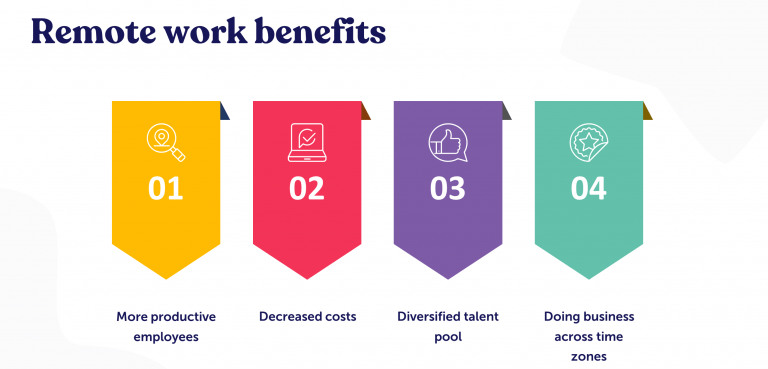 Productivity is important
Because they work exclusively for one company, remote developers are much more productive. They are more productive and less distracted as they only work on one client project. They were remote employees and worked within a set time frame, and this aspect allowed them to give their best effort on each project. They feel appreciated and flexible even though they work remotely.
Freelancers, on the other hand, work for many clients simultaneously. Freelancers have limited time and attention for a specific project. They can keep a long list of projects on their mind, for which they charge huge fees. They are less productive and more distracted.
It is crucial to saving money
It is usually cheaper to hire a freelancer rather than invest in remote developers. But hiring a remote employee can result in an engaged team member who will take on more responsibility and grow if done correctly.
Freelancers are less committed to their company's culture and more focused on their remote employees. They meet up in virtual chats and spend time with remote developers.
Building strong relationships
When choosing remote developers to work for you, building relationships with clients and employees is important.
Business clients and customers expect consistent, high-quality service. To ensure consistency, you need a team that can work seamlessly to deliver it. Remote developers will be the ones that value your company's reputation and goals, and they are committed to building long-term client relationships.
Freelancers aren't personally responsible for your company's success, but they won't make an effort to establish relationships with clients or support your company's goals.
Factors related to Remote Developers Freelancers
Remote developers will sign an agreement to keep the project confidential and to provide support. The Freelancer is an independent employee, and you can't rely on them for confidentiality.
Remote developers ensure that the client is satisfied with the provided solution. Once the project is complete, freelancers are responsible for their work, and they are not worth your time.
Remote developers follow a set timeline and adhere to certain guidelines. Freelancers work with many clients and don't adhere to the company's guidelines.
Remote developers can show high-level commitment. It is unrealistic to expect 100% commitment from all freelancers.
Conclusion
It is a challenging but rewarding process to hire remote developers. Many factors will influence your decision between a freelancer and a remote developer. Consider how frequently and how long you will need the services of the professional you are seeking and what goals you wish to achieve before you make a hiring decision.
Get in touch with our team of professionals to help you scale your product development and deliver better results by integrating tech talent into your distributed teams. Although managing a remote team can be difficult, the rewards it offers entrepreneurs are immense.
FAQS
Why do entrepreneurs shift their focus to remote product development?
Entrepreneurs can gain extraordinary advantages through remote product development, and this factor will help them be more competitive in the market. Remote product development is a constant reality that we all must accept.
How is Constant Development ensured via remote product development?
Remote teams work around the clock and are often located in different time zones. Remote development is more productive because there are fewer distractions due to the active work culture and unwelcome breaks. Remote development allows for constant product development by expert talent.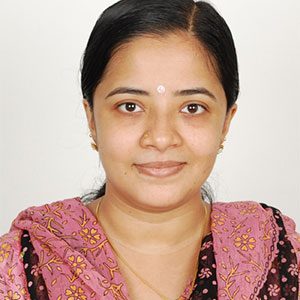 Dr.Supreena has published two international books in finance with the able guidance of her guide and department at Ethiraj College of Women, University of Madras during her PhD in Economics and Finance. She is the Recipient of Dr Vedagiri Shanmugasundaram (An Oxford Scholar) Award for Outstanding and Successful PhD Candidate from Ethiraj College for Women concerning research record and academic distinction. She is experienced in the domain of finance, digital marketing and information technology writing on Artificial Intelligence, IoT, PaaS and SaaS cloud computing etc. She is NIIT qualified in Advanced Network Computing, Google Certified in digital marketing. Her hobbies to maintain balance and reduce stress are gardening and cooking.