The internet has fundamentally changed the way we live our lives. It has also changed how we interact with the world, including sports. The web application development process has enabled fans to connect with their favorite teams like never before. This blog will explore how web application development transforms sports and some of the benefits that fans are experiencing. Stay tuned.
What is Web Application Development?
Web applications are general-purpose apps that can be accessed through your browser. They're typically built with web development technologies such as PHP, JavaScript, or Python and use client/server architecture to send data back & forth between the server(s) running on one computer system.
Web apps are a convenient way to do everything from shopping, banking, and emailing without downloading software.
Web apps and mobile apps have their similarities and differences at the same time. Mobile apps are developed exclusively for mobile devices and are applicable for operating systems like Android, iOS, and cross-platform operating systems. Usually, mobile apps are designed to work on mobile devices alone, which means they will work effectively on smartphones, tablets, or other mobile devices.
Most mobile applications work offline, for example, Google Maps, Amazon Kindle, etc. And on the other hand, web apps function only when there is internet connectivity. A web app will work in real-time in a web browser. You can download a mobile app from an app store or play store if you have adequate internal storage.
What is a Progressive Web Application?
Progressive web applications are the latest addition of web applications that often surpass native applications. PWA are web applications with a different methodology that includes other technologies like service workers, push notifications, and more. This app can be downloaded to your device and stored on your home screen to access it immediately. They can be accessed offline as well.
How are Web Applications transforming Sports?
People are passionate about the sport that they love. Many are crazy about their favorite games and group, and some go insane for their favorite players and follow everything concerning them. Web applications provide instant updates on every sport-related story you might want to know.
Fans no longer need an excuse not to keep up with their favorite teams because they're always right there at hand whenever needed. The smartphones serve their purpose as they get frequent sports updates, giving them a feeling of being close to the players and the sport.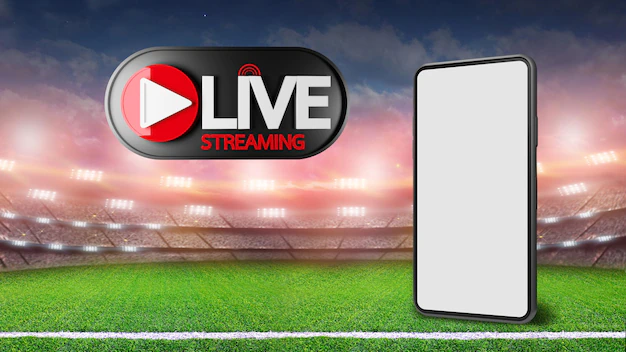 Freepik
Live Streaming to Remain Updated:
Live streaming videos update the sports enthusiasts about their favorite sports, which insist on installing the sports app. When we are at work, we do not have access to Television and hence opt for web apps or download a sports app that helps to view the match live on smartphones; this way, they stay connected to the sport for all the updates.
Access to Customized Content:
People who follow different sports consistently prefer to get notified of what's happening. Sports apps help get reliable information not alone about the sport but also about everything connected to sports. For example, the sports channels offer live commentary on score alarms and even minute details on the teams.
Used as an Advertising Tool:
Web apps are the biggest tool to generate revenue that provides live updates. For example, consider if you own a sports app that shows live score updates and other sports-related information and if the app becomes famous and gets noticed by relevant sports companies who want to advertise on your platform. This way, your revenue increases. On the other hand, the sports company gets seen through advertisements and generates income to gain visibility and fame by providing a good user experience and user interface. When you optimize your app, then you can be sure of getting plenty of advertisements.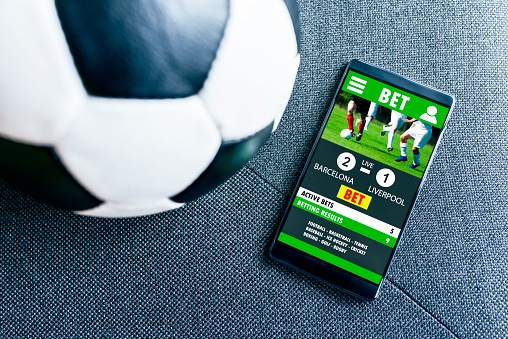 Unsplash
Getting Connected to Favorite Team & Players:
Avid fans who love their team always extend their support to their team. We have witnessed many instances wherein they update the behind-the-scenes of the players and other similar content strategies. Fans who never want to miss out on the simplest information about their favorite team or players will love this feature. This, in turn, increases traffic. An increase in traffic means more usage and popularity. More popularity, in turn, attracts sports-related big brands, and your business ultimately reaches an all-new level.
The popularity of Mobile applications in the Sports Industry:
We know there is a massive increase in sports fanatics worldwide daily. When we look back a few decades back, there wasn't much infrastructure dedicated to many sports. But now, the case is different as the limelight is on sports, and a lot has been done to develop sports infra and the rise of digital media. There is an increased rate of spectators who love going to the stadiums to cheer their favorite players or teams. But, the technology has taken an all-new level in making it possible for everyone to watch the sport irrespective of the location. When we look at the statistical report, sports apps grow 74% yearly.
Thanks to the popularity and fan base of various sports like cricket, football, soccer, and tennis, the industry has become a billion-dollar business. Therefore, it makes sense for a sports company to develop a sports mobile app or web app.
Let us take a look at the latest trends in Sports App Development:
1. Social Media Integration:
Sharing the experience on social media can be a useful feature. With social sharing features, users can share their views and experiences with the app on social networking platforms like Facebook, Twitter, and others, which can help build brand reputation.
2. Use of AR & VR:
Augmented reality and virtual reality can potentially create a buzz in the sports industry, as these technologies provide real-life experiences in virtual environments. Live streaming of the game can give the users an experience similar to sitting in a stadium with the help of AR and VR.
3. Wearable App: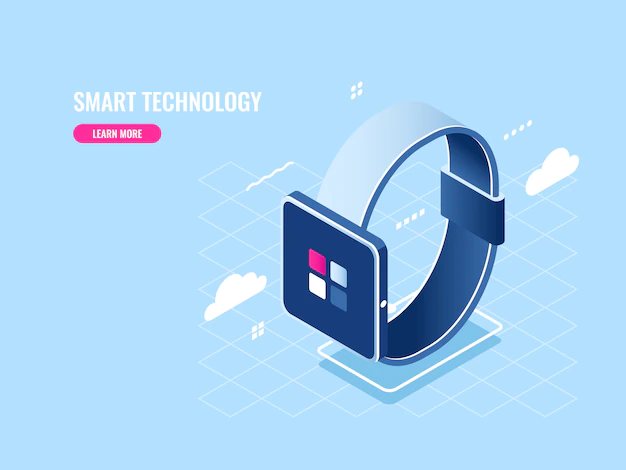 Freepik
Wearable technology is a trend that is gaining popularity around the world. We are rapidly integrating wearable applications into our lives as technology advances.
4. Cross Platform App Development:
Mobile application development is shifting from native to cross-platform technologies. It has successfully improved the efficiency of many well-known names in the industry, like Facebook, Pinterest, Alibaba, etc. There may be a revolution in app development in the sports industry with cross-platform apps. This provides several benefits like cost-effectiveness, high performance, faster growth, and more.
5. Use of Artificial Intelligence:
Today's technology highly involves the usage of Artificial Intelligence as an integral part of every industry. The sports industry is no exception in using Artificial Intelligence for a better sports experience. With the use of Artificial Intelligence, sports apps can gain a personalized user experience which will help enhance the user base. In addition, artificial intelligence can provide support services for resolving user queries with predefined answers.
6. Gamification:
Most mobile applications have gamification, including the fantasy sports app development industry. It enables the inclusion of new and exciting features to mobile and web apps developed to increase user engagement and binds the user for a comparatively longer time.
Conclusion:
The web application is better than traditional development because it is indiscriminately beneficial to all users, regardless of device or operating system. Anyone can use a web app with Internet access, and in some cases, even without it, to engage with a business effectively. That makes web application development a highly sought-after in transforming the sports industry. So, are you excited to build your web app? We have an exceptional team of Web App Developers who will help you fulfill your dream App.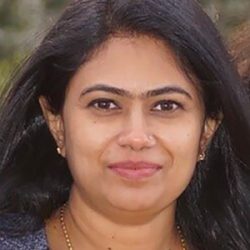 A fun-loving, creative, and passionate writer. Experienced as a curriculum writer for kids at CompuSkool (Information Technology) written interactive learning materials that engaged young minds between 3 to 17 year olds across different technology areas. After a break from writing, now pursuing passion through blogging. Now a technical writer at Squash Apps. Waiting for the future to reveal itself as days unfold.