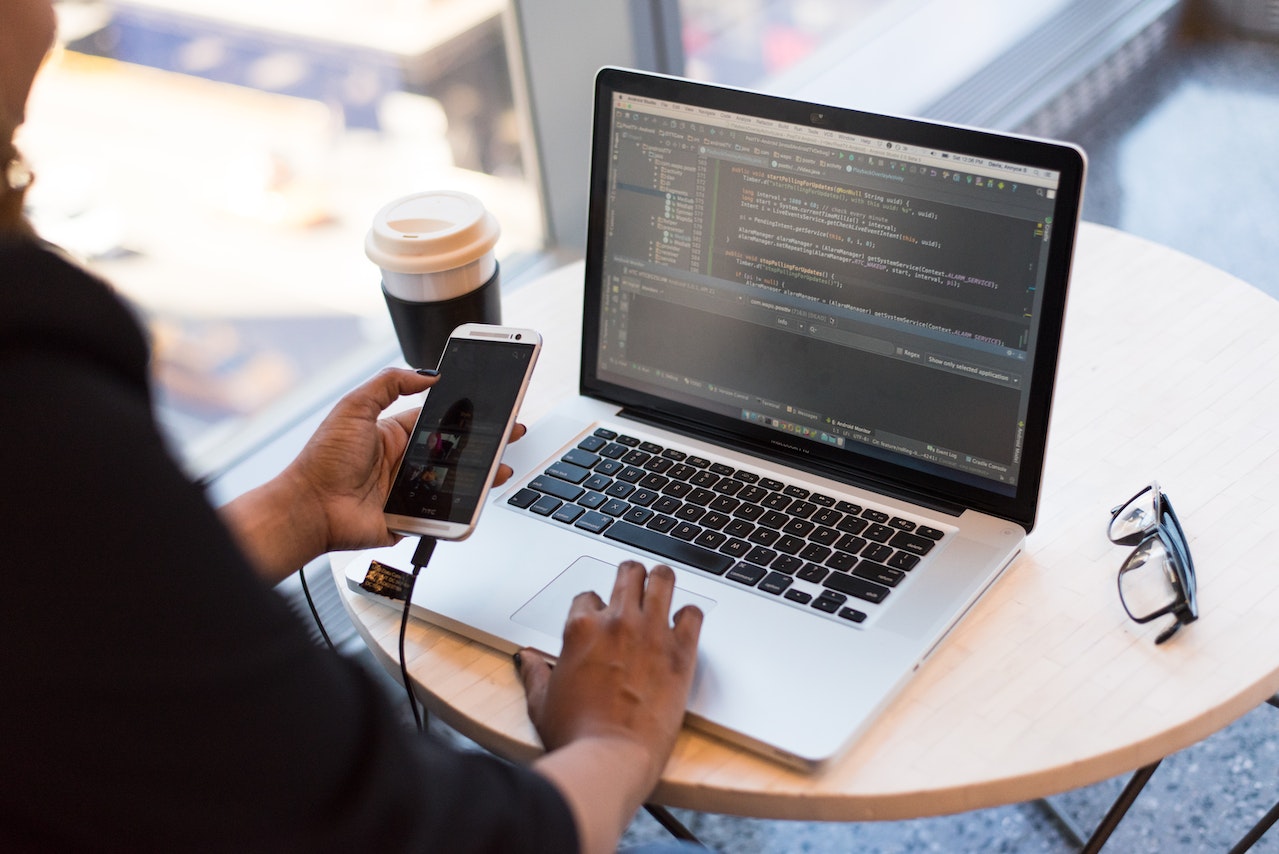 Because mobile apps are becoming increasingly popular, the need for revolutionary application development becomes crucial. Ionic's application development services bring the same revolutionary technology to the world of mobile applications. The renowned Ionic app developers provide these advancements to development, making the process more enjoyable and convincing. Companies tend to concentrate on developing cross-platform mobile apps because of the wide variety of mobile phones and operating systems. A dependable Ionic app developer can create an app that can be used in an alternative business model.
The Ionic framework makes the growth of hybrid applications effortless and efficient. In addition, we are home to an area of skilled developers who bring out the best in Ionic development. So if it's about starting-ups or large-scale companies, We can help you grow into the business. What exactly is Ionic Framework, and why should you select Ionic Framework?
A free-of-cost SDK for developing hybrid apps is called Ionic. Because it has a multi-platform mobile application design framework, Ionic incorporates many modern web tools to accomplish different tasks. Ionic is built upon AngularJS and also includes HTML5, CSS, etc.
The digital age demands modern solutions. Businesses need an application for mobile that can be used across all platforms. It is essential to have more effective control over their customers. Hybrid mobile app development in our ionic app development company is a requirement of the present and is met by Ionic. Ionic framework.
What makes Ionic developers apart?
Of course, a company looks forward to a great hybrid mobile app that works across different platforms. We have a committed team of Ionic developers who contribute to making us the most sought-after and renowned Ionic application development firm.
We design and develop modern and flawlessly operating Ionic applications that run seamlessly and smoothly. We ensure that the addictive features of your efficient app will meet your company's needs.
We are experts in various web-based technologies. This aspect also allows us to create amazing hybrid mobile applications. We integrate the most popular tools and guarantee that the application runs on multiple platforms. Never forget the below-mentioned before making an important decision as follows:
Amazing Quality

Entire Scale

Cross-Platform App

Custom Ionic

Ionic App Development Process

Ionic Mobile App Development Company

Reliable Development Partner

Application Development Framework

Cross Platform Apps Development

Development Endeavors

Ionic Development Tools

Mobile App Development Experience

Platform Apps Development Services

Top-Notch Ionic Development Services

Business Solution

Recognition Technology Solutions

Robust Solutions

Security Solutions

Software Solutions

Ionic Framework Developers

Level Of Developer Expertise

Digital Product

Nutritional Products

Product Type

Standards Of Product Quality

Native User Experience

Custom Components

Native Code

Single Code Base
Our programmers' unmatched and impressive skills in AngularJS provide additional options to your mobile app. As a result, angular JS delivers the best native mobile experiences, not using native SDKs.
Many developers focus on developing the iOS app but somehow avoid the less well-known Android application. However, this practice is enshrined equally between iOS and Android.
Eco-friendly and cost-effective hybrid applications in our ionic app development company
The entire development process adheres to the budget that was quoted. We do not charge any supplementary fees to our customers in the name of development. Being transparent with our customers is our top priority. It is similar to our expenses also. It's not just about hiring an Ionic app developer but also about making a connection. We are honored to assist and support you in implementing a sustainable mobile application.
2. The chance to look into the progress
Because the mobile app is your product, you should know all the details. It's unfair to keep you from the entire process of development. Clients will receive periodic updates to their apps to prevent any errors in the final product. Analyzing the Ionic process of development will allow us to understand your requirements.
3. Ionic App Security and Bug-Free Solution
We use secure channels and systems to prevent any data breaches that could occur. However, the QA team continues testing the Ionic development to guarantee it is a safe and bug-free mobile application from every angle.
What are the advantages related to hiring a professional Ionic app developer?
If a client is considering an Ionic app developer to hire, the first thing that comes to mind is the notion of benefits. Companies prefer to utilize the Ionic application for its ability to reach a broader audience. Because they invest, searching for potential benefits is crucial for them. Consider the below-mentioned before making a decision:
Disruptive Startup Idea

Ionic App Design

Purity Testing

Testing Phase

Tech Consulting Experience

Access To Host Operating

Host Operating Systems Features

Prime Goal

ionic solution
Ionic UI/UX design
A beautiful design is essential to engage the audience. We have experience in developing and creating stunning Ionic applications. We incorporate all the latest tools and technologies to deliver your desired application.
Innovative tools and technologies
User-friendly Design
Responsive design
2. Ionic widget development
We are working to create easy-to-understand mobile applications that can be used on any platform quickly. We are planning and preparing to develop software widgets. We are Ionic developers are developing better software widgets with specifications such as those of
The user interface is captivating.
Widget software that is easy to use and simple to use.
Custom widget app development
3. Ionic template development
If you're unsure of a concept for the design of your Ionic application, we'll assist you in making the correct decision with the Ionic template design. We provide well-designed and up-to-date customized templates that will be of the highest quality to meet your requirements. We've designed flawless templates that give you the finest templates –
Alluring template development
Custom template development
The most popular tools and technologies
4. Ionic plugins development
A skilled Ionic app developer can maximize the stability and strength of your app. We develop the base code using Ionic frameworks for various platforms. Plug-in development is an expense-saving and time-saving method that allows us to create a well-equipped Ionic mobile app.
A working model that is onsite and offsite
Custom plugin development
Implementation of the right strategies
5. Ionic migration
Ionic migration takes you into a framework that provides long-term support for the long term. With all the performance advantages, We include all the features necessary to enhance the capabilities of mobile devices. We have experience with nomadic migrations and have the most important specifications.
Innovative tools and methods
Simple deployment and security
Easy migration under expert supervision
6. Testing and QA for Ionic apps
We offer outcomes-driven solutions in our ionic mobile app development company incorporating ionic applications development. We combine incredible front-end programming expertise to design an easy-to-use interface. It is then paired with the sophisticated technology in the back end to produce a great Ionic mobile app that will meet your needs. A qualified quality analyst will ensure that there isn't any significant difference between the original concept and the final product.
Modern testing in a contemporary method
Testing using real-time entities
Testing and retesting of app code
7. Support and maintenance
With our complete assistance and maintenance services, we can minimize the chances of errors that could occur. The latest technology has improved our final products' quality. Our maintenance and support services help our clients to achieve satisfaction —
Protection of IP and security

Transparency

Source code authorization
Before entering the world of technology, you may have searched for a long time. As a responsible partner, we can help you look into new ideas. Furthermore, using a mobile app across platforms can boost your business's standing and increase its visibility among the masses. There's any better way to connect with your target audience in this convincing way. It is important to consider the following before making an important decision:
Engaging User Interface

Mobile Components

Ionic Components

Reusable Codes

App Ideas

Idea To Life

Alluring Designs

Fast-Evolving Tech World

3rd Party

Adam Bradley

App From Scratch

Apps With Ease

Competitive Pricing

Impeccable Dedication

Next-Gen Applications

Technological Advancements

Technology Stack

Native Applications

Extensive Experience

Mobile Experiences

Assured Quality Services

Successful Project

Efficient Frameworks

Operational Cost

ionic solution
Conclusion
Squash Apps is counted as the most reputable ionic app development firm by our clients since we are aware of the demands of your company in full. We consider enhancing your company's strengths, not just persuading you. We are our Ionic developers who are skilled in an AngularJS platform, JavaScript, and CSS3-like methods to give an unmatched experience for you, your company and the people you want to reach, and more!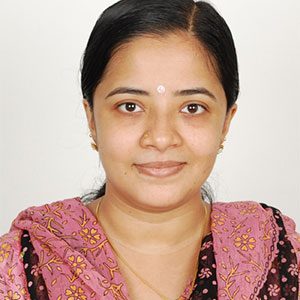 Dr.Supreena has published two international books in finance with the able guidance of her guide and department at Ethiraj College of Women, University of Madras during her PhD in Economics and Finance. She is the Recipient of Dr Vedagiri Shanmugasundaram (An Oxford Scholar) Award for Outstanding and Successful PhD Candidate from Ethiraj College for Women concerning research record and academic distinction. She is experienced in the domain of finance, digital marketing and information technology writing on Artificial Intelligence, IoT, PaaS and SaaS cloud computing etc. She is NIIT qualified in Advanced Network Computing, Google Certified in digital marketing. Her hobbies to maintain balance and reduce stress are gardening and cooking.