There's no question that the App Store has forever changed the way we live our lives. This blog will share 12 of the hottest trending iOS app ideas for 2023. 
With tons of applications to select from, it can be tough to know which ones are worth your time and best for your business idea– and even tougher to come up with brilliant app ideas. Here we will talk about brilliant iOS app ideas you must know to get benefits this year. Read on-
The app store is constantly changing, and what was once popular can quickly become outdated. In 2023, there are a few trends that mobile app developers should be aware of. 
One is the increasing popularity of augmented reality (AR) apps. These apps use your phone's camera to overlay digital information in the real world, and they're perfect for everything from gaming to education. 
Another trend is the rise of subscription-based apps. Rather than selling one-time in-app purchases, these apps offer ongoing access to content or features for a monthly fee. This model has become increasingly popular in recent years and shows no signs of slowing down. 
Finally, there's a growing demand for apps focusing on mental health and wellness. In a world that's becoming increasingly stressful, more and more people are looking for ways to relax and take care of their mental health. 
These are just a few of the many trends that will shape the app store in the coming year, so stay up-to-date on all the latest developments.
How Do You Monetize An Mobile App Idea?
When you come up with an excellent mobile app idea, you may wonder how to monetize it. Several options are available, and the best approach will depend on the type of app you have in mind. 
For example, if your app is designed to provide a service or product, you may want to charge a fee for users to access it. Alternatively, you could offer your app a free version with optional in-app purchases. 
You could also generate revenue through advertising, partnering with another business, or selling user data. What's important is that you take the time to think about which monetization strategy will work best for your app idea. 
Here are the top 12 trending ios mobile app ideas for 2023 you can look forward to-
Top 12 Trending IOS App Ideas For 2023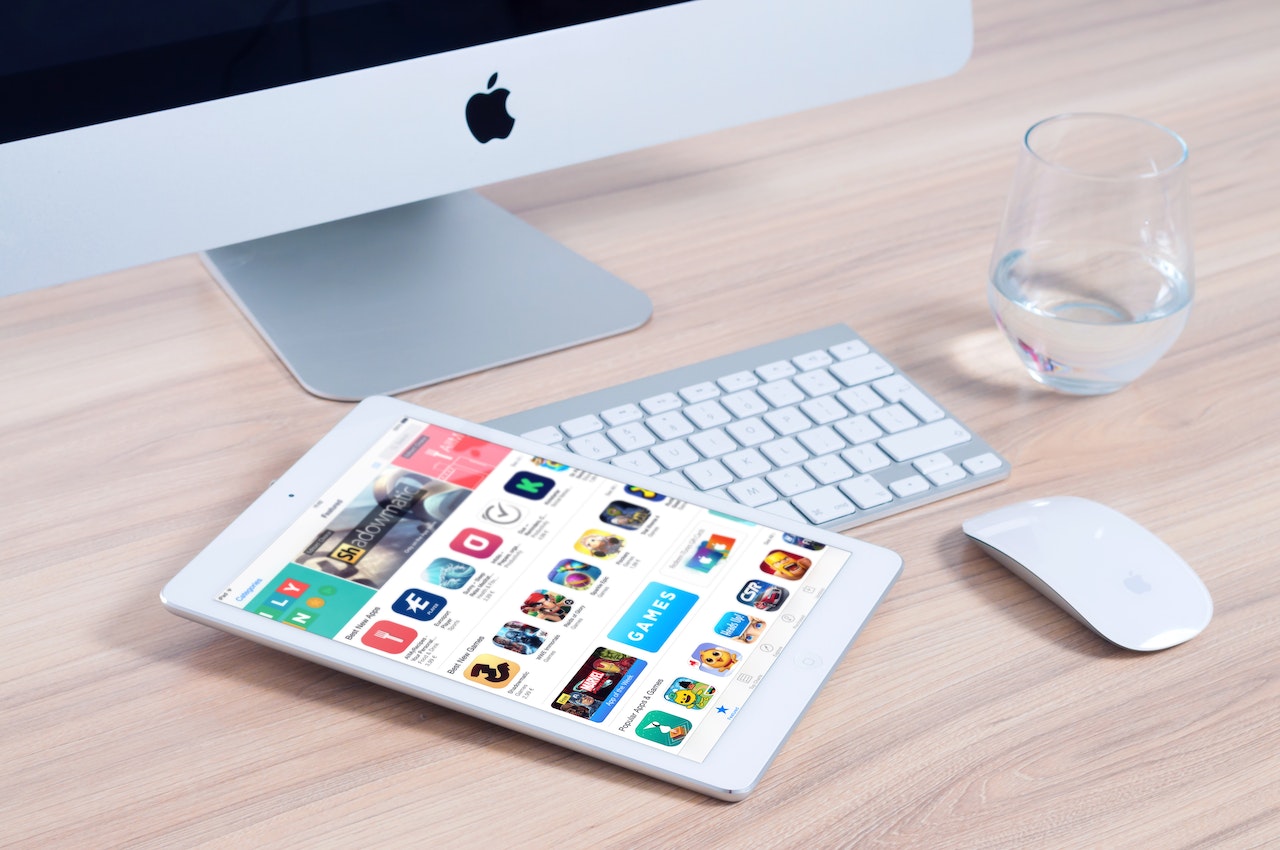 There's a simple way to find the best application from millions of apps. All you need to do is look at the top trending app ideas. 
These are the apps that are getting buzz and have people talking. And most importantly, they're worth your time. If you are a business owner interested in learning more about apps or want help bringing your vision to life, our professional app development team can lead you o the right path.
#1. Dating Apps
There's no denying that dating apps have changed how we date through social networks. No longer are we limited to meeting people in person or through mutual friends; now, we can swipe left or right to find our perfect match. But what if there was a dating app that took things one step further?
What if there was an app that not only helped you find your perfect match but also helped you plan and execute the perfect date? That's where our innovative idea comes in. 
This app would help potential users find their match, plan, and execute the perfect date. It would offer features like date suggestions, discounts on date-night activities, and even a built-in messaging system so that users can easily communicate with their matches.
#2. On-demand Delivery App
Have you ever craved anything in the middle of the night, only to find that all the stores were closed? Or needed an item delivered immediately but didn't want to pay the high price for expedited shipping? 
People want to get what they want when they want it. And that's where on-demand delivery apps come in.
On-demand food delivery apps offer a convenient way to get items delivered right to your door, often within minutes or hours. And because they're so convenient, they're quickly becoming one of the most popular trends in app development. 
If you're considering developing an app with advanced features, an on-demand delivery app is a great option. 
With the right on-demand delivery app development team in your corner, you can bring your vision to life and make it available to users in no time.
#3. Mood Tracking App
Mood tracker apps allow users to track their moods over time in their daily routines. This data can identify trends and help people better understand their emotions. Mood tracker apps can also provide support and resources to people struggling with mental health issues with additional features.
There are a lot of different mood tracker apps on the market, but not all are created equal. To ensure that your app development ideas are successful, you'll need to ensure that it's user-friendly and provides valuable information. You'll also need to promote your app so people can download it.
Developing a mood tracker app is a great option if you're looking for a trending application idea. With a little planning and execution, you can create an app that helps people better understand their emotions and provides valuable support.
#4. Augmented Reality (AR) App
The Augmented Reality App is a new and trending idea for IOS application developments. This app allows users to view and interact with virtual objects in the real world. 
For example, app users can view 3D models of products before purchasing them or view virtual tours of properties before visiting them. 
The possibilities are endless, and the Augmented Reality App will revolutionize how we use our mobile devices. 
#5. Language Learning App
There are many ways such an app could work, but one possibility is to create a flashcard system where users can learn new words and phrases. 
Another option is to create a game that helps users practice their language skills. Either way, these mobile application ideas have a lot of potential for creativity.
In addition, language learning apps can be very helpful for people trying to learn a new language; they can even learn through video calls from language experts. 
An iOS app development idea that has the potential to be both creative and helpful, a language-learning app might be the perfect option for you.
#6. Voice Translation App
The introduction of voice translation apps has revolutionized how we communicate with people who speak different languages. 
Instead, we can speak on our phones and translate our words instantly. This is especially useful for travelers who may find themselves in a foreign country without knowledge of the local language. 
But Voice Translation Apps can also be used for business purposes, whether you're trying to close a deal with an international client or expand your market reach by making your website available in multiple languages. 
And with the advent of Augmented Reality, these apps will only become more powerful, as they'll be able to overlay translations onto the real world around us. So if you're looking for a cutting-edge way to enhance your ios app development ideas, consider adding a voice translation app to your lineup.
#7. Vehicle Servicing App
If you're an iOS app developer, you'll know that productivity apps are one of the most popular genres. So a vehicle servicing app would be a great addition to the App Store. 
This app would allow users to schedule and track their car servicing appointments and receive reminders when it's time for their next service. 
The app could also provide information on the nearest service centers and a parking space, allowing users to book appointments directly. 
We think that this would be a valuable tool for anyone who owns a car, and we believe that it has the potential to be a best-seller on the App Store. 
#8. Women Safety App
Many simple app ideas could be useful for women's safety. One such idea is to create an app that would allow women to share their location with trusted contacts in real-time. 
This could be particularly useful for women walking alone at night or in unfamiliar areas. The app could also include a panic button that would send an emergency alert to the user's contacts and local law enforcement. 
Another useful feature would be a directory of safe places, such as shelters and police stations, that could be accessed in an emergency. Other iOS app development ideas that could contribute to women's safety include apps that provide self-defense tips or help users find safe rides home. 
By harnessing the power of technology, we can develop innovative solutions that make the world safer for women.
#9. UPI Payment App
The UPI payment app is an innovative idea for ios app development. It would allow potential users to quickly send money to friends and family members or do any business transactions with just a few clicks through their electronic devices. 
In addition, the UPI payment app would also be extremely secure for online transactions, as all the information would be encrypted. This would make it virtually impossible for anyone to steal your financial information. 
Overall, the UPI payment app is a great idea that would make life much easier for both individuals and businesses.
#10. Shopping App
There are many reasons to develop a shopping app. First, a shopping app can provide a convenient way for customers to shop. Customers can browse and purchase items without having to leave their homes. 
Second, a shopping app can help businesses save money on operating costs. For example, businesses can avoid the expense of setting up and maintaining physical stores. 
Third, a shopping app can help businesses reach a wider market. By making their products available online, businesses can sell to customers worldwide. 
Fourth, a shopping app can provide valuable data to businesses. 
By tracking customer behavior, businesses can learn more about popular products and the most effective sales strategies. Finally, a shopping app can build brand loyalty for clothing items. 
Customers who have a positive experience with a shopping app are more likely to become repeat customers. For all these reasons, developing a shopping app is a smart move.
#11. Travel Guide App
A travel guide app is a perfect way to help people make the most of their trips. A travel guide mobile app idea can help people plan their itineraries and make the most of their time in a new city by providing comprehensive information about attractions, restaurants, and hotels. 
And with the power of GPS, a travel guide app can even provide turn-by-turn directions, making it easy to find your way around unfamiliar streets. 
Whether looking for a last-minute hotel deal or trying to avoid tourist traps, a travel guide app can be invaluable. 
So if you're thinking about developing an app for iOS, consider creating a travel guide app – it might be the best decision you ever make. 
#12. Home Security App
A home security app for iOS would be a great addition to the App Store. Not only would it provide a valuable service to users, but it would also be a great revenue generator for developers. 
There are already several home security apps on the market, but most lack the features and functionality that users need. By creating an app specifically designed for iOS, developers could tap into a new market and provide users with a much-needed service. 
Users and developers would benefit greatly from such an app on the market.
What Features Does An App Need?
For a mobile application to succeed, it must offer users a unique and valuable experience. First and foremost, it needs to be easy to use and navigate. Then, users should be able to find the features they need quickly and without confusion. 
Second, the mobile application should be visually appealing and use engaging design elements. 
Third, it should offer something other apps in the same space do not. This could be a unique feature, original content, or a more user-friendly interface. 
Finally, the app should be updated regularly with new content or features to keep users returning. Simple app ideas can be successful and stand out from the rest by offering these things. 
A few short years ago, apps were a novelty; today, they are an essential part of many people's lives. But, first and foremost, apps are becoming increasingly specialized. 
In the early days of app development, many developers tried to create all-in-one programs that could do everything from ordering groceries to playing games. 
Nevertheless, users quickly discovered that these behemoths were often difficult to use, and support was often lacking. 
By incorporating AI into their apps, developers can create programs that learn and evolve, providing a personalized experience for each user. 
Eventually, as more and more people use mobile devices to access the internet, there is a growing demand for apps that work offline or in low-connectivity areas. 
Conclusion
Look no further if you are looking for ways to cash in on the ever-growing app market with your innovative app idea. Here we have summarized the top 12 brilliant app ideas trending in 2023. 
We are the best mobile app development company with over a decade of experience and expertise, and we can help you create an app that is trendy and meets the highest industry standards.
FAQs
1. What do users want in an app?
To create an app that people want to use, developers must focus on creating an intuitive, seamless experience. Users expect apps to be constantly updated with the latest content and features. Developers can create apps that people will want to use.
2. What will be the future of apps?
In the future, we can expect apps to play an even greater role in our lives. With the increasing popularity of wearable devices and the Internet of Things, apps will become increasingly integrated into our everyday lives.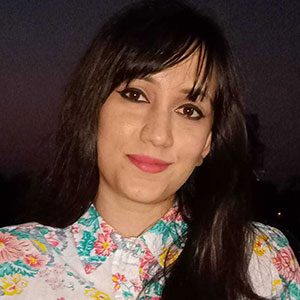 Parvin Khatun is a writer who works in Squash Apps is dedicated to providing high-quality content that can help clients get more visibility on the search engine results pages. She works hard to boost her clients' online presence through her content writing services- she has experience in SEO content writing, she writes about website articles, technical articles, and many others.