Introduction:
The traditional logistics sector has undergone significant upheaval recently. It has become more sophisticated and agile thanks to contemporary digital technologies like cloud, IoT, drones, robotics, and others. However, the contribution of user experience design to enhancing logistics solutions has received little attention. Meeting client expectations for shipping, return policies, and payment choices are getting harder.
UI/UX design:
The user interface is defined as "UI" in UI design. A software application's graphical interface is called the user interface. It consists of all the elements that users interact with, such as the buttons they click, the text they read, the graphics, sliders, text entry areas, and other things. It covers every single micro-interaction, as well as screen layout, transitions, and interface animations. Design is required for every visual component, interactive feature, and spirit.
User experience is abbreviated as "UX." The way a user engages with the app affects their experience with it. Is the experience slick and natural or awkward and perplexing? Does it feel rational or random to navigate the app? Does using the app make users feel like they are completing the activities they set out to achieve, or does it feel more like a struggle? The ease or difficulty of interacting with the user interface elements that the UI designers have built determines the user experience.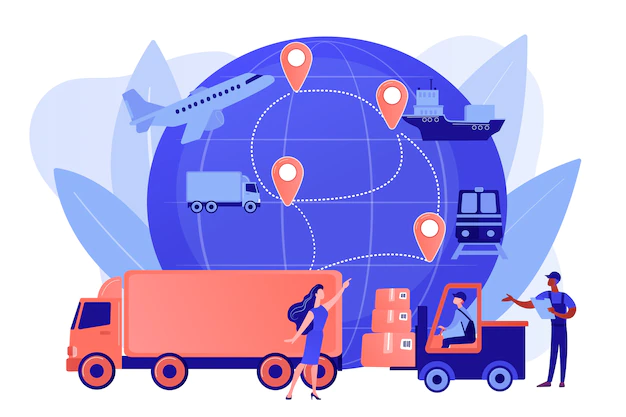 Importance of UI/Ux design in the industry:
Any business's main objective is to boost sales and accelerate business expansion. UX/UI Design is crucial to reaching this objective. The UX/UI Design of the program enhances customer happiness and user experience, which eventually aids in growing the number of users of the particular application.
Given the numerous options and alternatives users have for the goods and services you provide, you have a limited time to capture their attention. Therefore you need to strike the mark quickly.
By giving them the experience they want, your application or website will gain their trust and be used more frequently. The success of excellent UI and UX may be determined by the number of users who visit your website or application.
Since impressions stay long and good UI and UX design may make or break brand recognition, UI and UX design become even more important for start-ups and small businesses.
The Manufacturing Industry's UI and UX:
The manufacturing sector is centered on goods, manual labor, equipment, and client satisfaction. Is there not something that UI/UX designers adore? The manufacturing industry mostly requires UX design to increase productivity and production. It would help if you concentrated on things like dashboards, supply chain management systems, vendor and consumer portals, distributor management systems, and other items related to the manufacturer, product, and customer journeys while designing for manufacturing. To improve operational excellence in consumer experience, UI/UX designers must use new and emerging technology.
Food technology UI and UX:
The way we buy food has changed since the advent of food technology, as has the user experience. We cannot dispute that we eat. Fit, Swiggy, and Zomato are a part of our world today. We must understand the technical aspect of UI/UX design and the user's persona. To create a product that satisfies customers and offers them a fantastic experience, designers must consider eating habits, market demand, and other variables of the food tech business in their user research. Work on features that enhance your product and align with customer feasibility and app usage because the audience may change depending on the service/product you provide.
UX & UI in the Healthcare Industry
One of the industries with the rapid growth in health technology. Especially after Covid 19, when social alienation increased the use of the internet and other forms of technology. In a short period, developers developed numerous apps to address this issue. As a UI/UX designer, you must comprehend things from various viewpoints, including users, staff, pharmacists, and others. Additionally, the platform you design must be highly viable for all parties to utilize it effectively and fully. To build a product that is practical, engaging, and useful, UI/UX designers for health tech must be familiar with working on platforms like Telemedicine, Remote Patient Monitoring (RPM), and others.
How UI/UX plays an important role in logistics services:
Process enhancement for warehouses
Standard ERP solutions are frequently inefficient regarding warehouse management operations since they don't give real-time access to warehouse activities, worker locations, and performance metrics.
For workers to be assigned jobs depending on where they are, for remote QA inspections to be performed, and for real-time metrics to be tracked, warehouse employees and supervisors need better tools designed using a design thinking approach. The goal is to increase productivity by putting managers and employees on the same mobile devices with a comfortable user interface.
Relying on warehouse management systems that are difficult to use frequently negatively affects employee productivity, user adoption, support requests, and ROI. Therefore, if you believe that the user experience of your warehouse management software will not affect your company, think again.
Designing innovative, user-friendly software solutions for efficient warehouse management places a high priority on user experience (UX).
UX designers must thoroughly examine the main distribution and warehouse activities. Then, considering every delivery and storage element, they develop several user flows. Designers produce interactive prototypes and wireframes for the key pages based on user roles and processes. UI mockups are created as soon as the wireframes are accepted.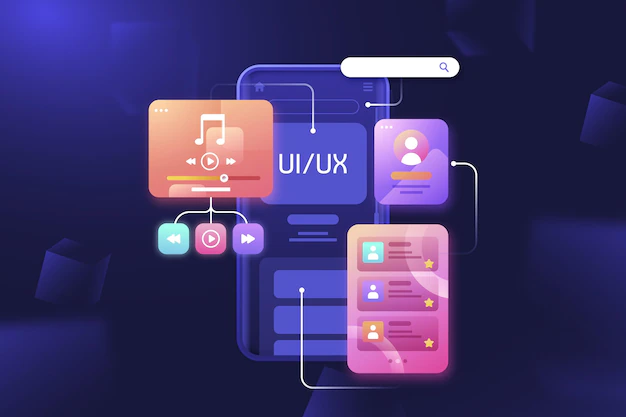 Freepik
Design of a smart traffic network:
50% of all logistics industry expenses for freight shipping go into getting an item to a client. Understanding how to rapidly and cheaply move items from supply locations to demand points is a critical challenge for every store.
The supply chain faces several difficulties, such as traffic in urban areas, distance in distant places, inaccurate or incomplete address information, a lack of delivery recipient presence, etc. Big data, however, can completely alter UX design. The effectiveness of the supply chain depends on data-driven decisions, from forecasting vehicle faults to streamlining driving habits. You can keep your customers pleased by providing more precise time window predictions, and fewer missed appointments with Location Intelligence (LI).
Effective inventory control
It's crucial to keep the proper amount of inventory on hand. Your customers will shop elsewhere if you place a preliminary order. People risk running out of storage capacity if they put a large order. Inventory management solutions have the potential to be one of the major cost factors if done incorrectly.
People's best option may be to employ an inventory management system that is efficient and easy to use. It can offer you fundamental inventory management capabilities, order management features, integration options, and data visualization. Contrarily, manual tracking takes time, whether you keep handwritten records or enter data into a computer spreadsheet.
Users can see their inventory levels and follow current sales data and order patterns if an intuitive inventory management system is created. By remaining on the shelf, they can readily identify which things are being moved and which are wasting up space and resources.
Effective returns handling and clever tracking:
From the customers' point of view, monitoring every step of the product delivery process and real-time communication with a supplier is critical. As a result, order tracking systems should let customers see what goes on behind the scenes. It details the order's progress from when we placed it in the warehouse where it was packed to where a carrier picked it up and delivered it to the customer. Inventory management, warehouse management, and courier services tracking should all be integrated with the system. As the order travels closer to the customer, this will give visibility into its location and status.
Setting up a UX team:
The supply chain and logistics provider sectors need innovation. Even after realizing the value of UX design in the products they create, businesses still struggle to locate qualified UX designers.
Businesses may wish to hire UX specialists since they frequently collaborate with other vendors to develop their products. It appears to be the best course of action since it concentrates on core business knowledge and removes the hassle of creating the team internally. Which methodology, however, is the most economical when used with a UX design team?
The best practice for software development is to have dedicated development teams. On average, you won't require a full-time UX designer on a project for very long. Therefore, it is normal to practice adding UX designers to the development team throughout specific project phases, and many software outsourcing firms provide this ramp-up. In this manner, you can reap the rewards of UX design and deliver a logistical distribution service centered on the consumer's needs without incurring high costs.
Types of logistics services provide for automation business:
Systems for logistics provider automation will assist you in increasing the overall effectiveness of your supply chain and lowering expenses, which will pave the way for you to expand your company. It is how:
You reduce the expense of manual procedures:
Businesses can reduce repetitive tasks like data entry and manual picking by automating their logistics processes. Your staff will be able to focus on higher-value work and provide customer service in less time by automating time-consuming menial processes.
Your efforts lower errors' exorbitant costs:
If you invest in the appropriate business solutions, you may significantly reduce human mistakes and the other costs that go along with it. In addition to minimizing bottlenecks, logistics automation saves managers and teams significant time and effort, leading to lower costs and higher production.
Real-time freight prices are available:
Shippers must quickly and accurately estimate shipping rates, LTL and FTL expenses, insurance, transit periods, and other expenditures. Using logistics software that offers real-time freight rates, you may save the cost of gathering data and producing reports using conventional IT resources while planning for freight services capacity and providing competitive bargains.
You provide superior client service:
Customers are constantly searching for the most affordable and dependable choices. Automation can help you provide speedier service at a cheaper cost, increasing your competitiveness. Examples include transaction tracking, document processing, creation, or up-to-date shipment status.
You can expand your company:
You will have more time to service more clients and make wise strategic decisions as automation handles repetitive operations with high accuracy and offers quick access to actionable data. Automating business operations can help small businesses compete with larger ones and gain market share.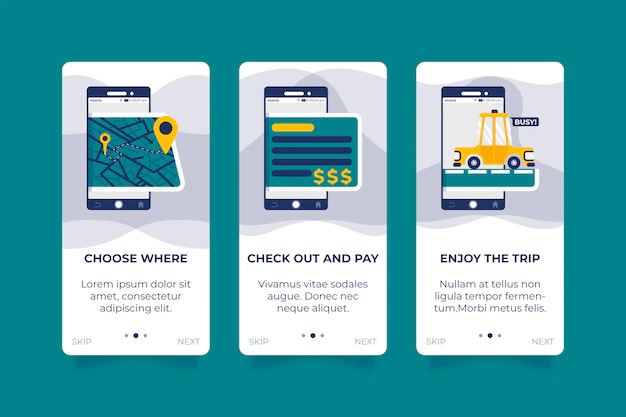 Freepik
How UI/UX design could improve user engagement:
Have an Excellent Homepage:
Although every page on your website should be user-friendly, we should give the homepage extra attention. It usually appears as the user accesses your website for the first time. It is the first page visitors see when they arrive at your website, and the one most people use to decide whether or not to visit additional sites. The finest user experiences are offered by websites that are simple and easy to use. The important content should be displayed above the fold and shouldn't be too overwhelming. Additionally, designs with bullet points, large font, subheadings, and short paragraphs with short phrases increase user engagement and conversion.
Branding and designs that are constant:
Using the same type of fonts, color hues, schemes, and layout styles throughout your site may make it easier for anyone to recognize the brand and your company's image. Users will become more familiar with your imagery and your brand as a whole.
Simple to carry out:
When visitors access your website, they do so to rapidly find the knowledge they require to solve an issue or respond to queries. The user's engagement is increased by UX designs that make it simple for them to complete the activity with the fewest interruptions and clicks feasible. The user experience is also diminished by sophisticated websites that make information hard to find by requiring too many clicks to reach the desired location.
Additionally, consumers are reluctant to fill out forms to obtain the required data, which lowers user engagement.
Speed:
If your web pages take longer than four or five seconds to load, you risk losing those visitors, who might never come back. The best carriers for keeping visitors' interest are those that load in 3 to 4 seconds. Visitors will anticipate certain elements of your website as they wait, even if the page loads in stages, which can persuade them to wait for the page to load fully.
Leave All Distractions Out:
Your users should be able to see your call to action easily. Everything else that you want your users to perform should also be simple for them to find and access. Nothing on your home page should be there unless it is necessary. In addition to being distracting, it also draws the user's focus away from the critical task at hand and onto less crucial ones. You can keep visitors' attention and increase interaction by outlining each page's primary goal in advance.
All web pages should have a clear purpose:
It is simpler for developers to create a webpage's layout and other user experience (UX) designs when website owners have a defined goal for each webpage.
Fix or eliminate broken links:
Links on your website that are outdated or broken must be fixed immediately. Users will quickly lose faith in your organization if they encounter too many broken links or links that don't point to other useful resources, making them abandon your site with a negative impression of its usability.
Add a search function:
We must include search functions in website designs for consumers having trouble discovering what they are seeking. It leads to dissatisfaction, which usually leads to the user quitting the website. However, having a search feature gives visitors another option and can eventually increase your website's perceived value by making it easy to access pertinent content.
Utilizing Videos:
Video-rich websites considerably improve the user experience. Particularly detailed, informative, how-to films or client endorsements, They can not only respond to inquiries but also instantly boost trustworthiness.
Accessibility:
Make sure your UX designs are suitable for many electronic devices, including desktop computers, laptops, mobile phones, and tablets, as many online users access websites through various devices. Before launch, make careful to test the multiple devices.
Make it simple to find contact information:
Many website users become irritated when businesses do not give accurate contact information. Make it easy for users to contact you by including as many contact details as possible on your contact page.
Make the call to action simple to understand and clear:
We can raise conversion rates through UX designs incorporating a distinct call to action, ideally above the fold. The user can more easily follow methods and understand what to do when there is something as basic as a contrasting color scheme linked with the call to action. It is much simpler for users to understand what to do while removing confusion and increasing conversions when terms like click here to learn more, by now, and so forth are used.
Design features in logistics management:
There are five features of logistics:
Storage, warehousing, and materials handling
Packaging and unitisation
Inventory
Transport
Information and control
Role of Storage, warehousing, and materials handling: 
It is done so that producers can supply a consistent flow of goods. Why is this crucial? Although consumers don't typically purchase items at a rate that matches how quickly a manufacturer can produce them, manufacturers must work at maximum efficiency.
There is frequently an imbalance between the consistent supply and the erratic demand. The solution is to hold onto a manufacturer's excess inventory until customers need it. Buildings for warehouses are required to do this. Transportation services to them about the warehouse and load and unload delivery vehicles, special storage equipment, such as shelving or racks, is required.
Role of Packaging and unitisation:
The care and condition of a product is a crucial definition and one of the four Rs of logistics. Packaging is a vital component of that. Unitization is also essential for storage and shipping reasons. A cube is the most suitable product to transport and store; hence packing and unitization aim to compress products of all sizes and shapes as closely as possible into a cuboid shape.
Role of Inventory:
Storage and warehousing are two aspects of logistics that are strongly tied to inventory. The question of what stock to hold, where to find it, and how many stocks to own is addressed. Inventory effectively regulates the flows of items entering and leaving a warehouse. How is that done? With prior order sales data and various mathematical and statistical tools, one can try to forecast how much customer demand will be for a certain commodity. Although inventory management is not an exact science, it can be a valuable tool to help control the flows of items through the supply chain depending on how varied demand can be.
Role of Transport:
Most people will be familiar with transportation as a key component of logistics. It covers all transportation services, such as cars, freight trains, cargo ships, and airplanes. Without a vehicle, items couldn't travel along a supply chain from one stage to another. Foods, for example, have limited supply chains and don't go very far. Other, more complicated items comprise numerous, globally transportable parts.
Role of Information and control:
All the elements require the element of information and control to function as triggers for different operational operations. The data necessary for inventory has already been mentioned. Order levels make it possible to plan and organize transportation and determine which orders must be collected and packed in warehouses. The purpose of information and control is to assist in developing information systems that can regulate operational processes. As was already established, they are essential for estimating demand and inventories.
Conclusion:
There is no doubt that UX is becoming a more prominent role. It is crucial to have professionals that can design intuitive experiences as the interface between technology and users, particularly in the intricate world of logistics and supply chains.
Even if investments are required to improve the UX, doing so gives businesses a competitive edge over companies that are reluctant to implement cutting-edge technologies. Businesses may use enhanced customer service, more profits, and better product experiences with the right UX experts and specialists.
FAQs:
What is UI UX design composed of?
A rising number of specialized subfields within the multidisciplinary subject of UI/UX design exist, including UX authoring, interaction design, usability testing, graphic design, and others. A mixture of these roles is typically mentioned in UI/UX job descriptions.
What aspect of UI UX is crucial?
The visual design is the most crucial part of the UI design since it can influence users' behavior. Graphic design includes choosing the finest icons, colors, and fonts and recognizing how an application's appearance affects user engagement.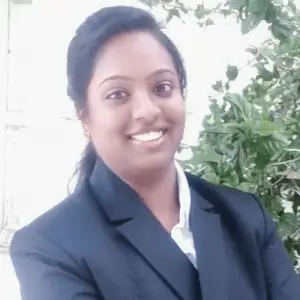 Priyadharshini K.R is a professional blogger with over 3 years of experience who works at Squash Apps. She is dedicated to providing high-quality content to help clients get more visibility on the search engine result pages. She works hard to boost her clients' online presence through various content writing services. Hailing from Erode, she is passionate about helping people understand content marketing through easily digestible materials.