You're in the right place if you're an IT company, business, marketer, or software developer looking for Managed IT Service Providers (MSP). But before you hire any MSP, you must understand exactly what these services are and what to look for in a provider.
This blog post will discuss what MSPs are, their benefits, and the key factors to consider when choosing a provider.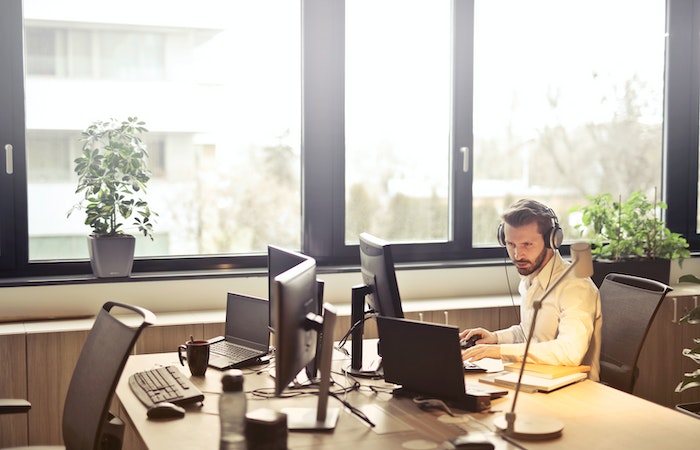 What is managed IT services, and what do they include?
Any work performed by a third party is referred to as a managed service and is widely used in commercial IT services. Managed services can delegate general chores to a professional to save money, enhance service quality, or free up internal teams to focus on activities unique to your company. A managed service provider is a firm that provides these services (MSP).
What is the definition of a managed service provider (MSP)?
A managed services provider is a third-party provider of services. A managed IT services provider (MSP) manages and accepts responsibility for providing a defined set of services to the clients, either proactively or as the MSP (rather than the client) decides the required services.
The managed service provider controls the service or equipment's functionality, governed by a Service Level Agreement (SLA). A monthly membership fee is frequently charged to the user receiving the service.
To enhance operations, decrease costs, and achieve other advantages, companies outsource the duty to maintain and anticipate the need for various processes and tasks.
The benefits of using managed IT services
Predictable & Scalable Costs (OPEX)
Infrastructural investments in IT may be pricey. Predicting operational expenditures when investing in IT upfront can be not easy. Outsourced IT services combine these expenditures into a single, fixed OPEX cost. Because managed service companies often charge fixed monthly prices, unforeseen expenses like hardware breakdowns, maintenance, and repairs are budgeted.
Preventive Maintenance Costs
Running an in-house workforce includes monthly salary, benefits, insurance, and office upkeep. Training new employees on your existing systems and processes costs time, money, and effort. Outsourcing your IT endeavors saves you money and adds little or no value to your organization. Managed IT services assist in minimizing IT costs as well as capital expenditures. Signing a managed service level agreement saves you money and time.
Quicker Reactions
In today's corporate world, employees must be protected from downtime and technological issues. Having 24/7/365 assistance is essential, especially during peak traffic periods. With a support services provider, your users may get help anytime – day, night, weekend, or holiday.
Expertise and Knowledge
One of the significant advantages of managed IT services is hiring staff with industry-specific skills, training, certifications, and expertise. It eliminates the need to identify and hire top-notch IT administrators with specialized skill sets. With an IT support provider, your company has access to the latest technology and can apply it fast and easily.
Monitoring & Problem Solving
With managed services, you get proactive solutions and access to specialists and their abilities. Monitoring and controlling your IT help you detect issues early.
Managed IT improves company continuity by minimizing downtime.
Compliance with Data
Many firms are bound by tight norms and regulations for IT integration. Act, Sarbanes-Oxley Act, and the Health Insurance Portability & Accountability Act (HIPAA) (HIPAA).
These standards include precise requirements for privacy, financial services, retail, healthcare reporting, and security, all of which managed providers understand.
Cyber Security Support
Outsourcing to a managed services provider skilled with PCI compliance reduces credit card use, client data, and other sensitive data leakage concerns.
Managed services companies implement security measures to keep your company compliant.
Contact for Vendors
Many firms need help keeping track of vendors for every piece of IT equipment. It's good that managed solutions providers deal with hardware and software vendors, so you don't have to.
Save Market Time
Cloud computing management helps remove IT inefficiencies by bringing high-speed resources. This means faster market entry and higher output.
Lower Risk
Every business venture involves risk. Among the issues, you must address are the following:
monetary state
new tech
Regulation and changing market circumstances
Outsourcing IT helps reduce corporate risks. You'll have access to industry specialists that understand security and compliance issues.
How to choose the right managed IT service provider?
According to Datto, 19% of MSP respondents observed annual growth up to 20%. (22 percent of MSPs said that their total revenue per year grew by up to 5 percent, and 24 percent reported growth of up to 10 percent). As the market for outsourced IT grows, finding the proper partner becomes increasingly challenging.
What are their technical capabilities?
Certifications and vendor partnerships are key. Your provider can handle continuing hardware and support vendor needs in a valid managed services scenario, saving you time.
Two points to ponder:
What credentials does the IT supplier have?
With which manufacturers or third parties do they work
Is there a local presence?
Remote monitoring and administration are ubiquitous and help speed up desktop support. But being local has its benefits.
Onsite Support may be a huge value. Heavy IT troubles occur. Ransomware, infrastructure difficulties, and protracted network outages may be addressed more quickly when your Managed IT Service provider is nearby. IT Support may come from anyone. Being in the same time zone may be important for your SMB.
Local relationships only increase teamwork and the capacity to explain ongoing demands concisely.
What are their reaction time and resolution rate?
Demand their numbers. How quickly do they respond to help calls, and how competent are they at resolving them?
Furthermore, most Managed IT agreements include anti-virus, anti-spyware, patch management, and 24/7 monitoring, but let's face it, downtime is costly. Examine the service level agreement to see what you're paying for, what's extra, and what the support expectations are.
What are "humanistic" measures?
This is only sometimes evident. Downtime, responsiveness, etc., are all highly valued metrics. The most crucial KPIs for an IT end-user are patience, empathy, and sympathy. Have you recently called a bank, cable TV company, or Internet provider and have yet to get a response? Customer service is becoming more insensitive, dehumanized, and mechanized.
A good Managed IT Service company can fix technical issues and interact with people.
What can they do for your employees?
The alarming rise of social engineering has repeatedly shown that the end-user is the weakest link in any network security scheme.
Is there any online or onsite training available for your personnel to guarantee they aren't exposing your company to attacks? Will specific team members access monthly or quarterly partnership reviews to discuss current IT performance, new challenges, and a forward-looking strategy?
What Should You Ask a Managed IT Services Provider?
How do you handle data backups in your Managed IT Services?
Before choosing a new IT business, make sure they completely explain their data backup mechanism to you.
A data backup is simply a replica of your company's digital data.
What happens to your company in a disaster? Was it worth it? How will you start your business? Data backups help here. Ask a potential IT firm how they would handle such issues. Discuss how often they back up with them. Do they back up locally, or both? Ask them about Recovery Point Objective (RPO) and Recovery Time Objective (RTO). It is the most current version of your data before a calamity. RTO is the maximum time an application may be down before causing irreversible damage.
It's the new oil! In today's corporate world, it is priceless. Ensure your IT firm explains its backup choices properly.
How Do You Secure & Protect Our Customers' Data Integrity?
Recent GIACT research shows that 47% of US customers have experienced identity theft. Due to the recent increase in unemployment, crooks are even trying to con hardworking individuals.
Ask an IT firm about anti-virus, anti-malware, and anti-spyware solutions. Ask how frequently these apps are updated. Verify that any payment methods passing via your network are PCI-DSS compliant (PCI DSS). Stop there.
Inform the IT provider that you want your personnel taught data security best practices. Your staff sees your clients and their data every day. The more people know about identity theft, the safer your customers' data.
When are you available?
The aim is to see if the potential Managed IT Services provider knows that even minor IT issues can result in considerable downtime and lost income.
It needs to be better to deal with IT difficulties without having to deal with slow-responding IT assistance. That's why you need to contact a supplier who can give solutions or even onsite assistance. Doesn't it matter whether they're available?
If your organization does not operate 24 hours a day, 7 days a week, you do not require 24/7 assistance. This is costly. So be wary of firms who say you require such assistance. This isn't true. That stated you require IT help during normal business hours. Confirm that a prospective supplier can be available during certain hours to keep your business functioning efficiently.
How Do They Monitor Your Network Proactively?
Has your bank ever notified you about a potentially fraudulent transaction? You probably only knew once your bank notified you! That's foresight.
So, should a Managed IT service provider be? Ask them how often they check for network security upgrades. Ask how often they test your backup data for corruption. Ask them how they monitor and fix potential security flaws.
You have a business. You don't have time to fix IT issues, let alone a significant security breach that threatens critical data. You don't pay your workers to spend hours on the phone. Instead, seek an IT company that will call you. That tells you the issue is being addressed or has been addressed. That's foresight. And you deserve it.
The cost of managed services
5 Factors Affecting MSP Pricing
Needed Service Time
MSP on a network
Service time is the time spent talking with your MSP about addressing an issue or concern with your IT infrastructure.
As a business owner, you must determine how much service time your organization needs from an MSP. To accomplish so, answer the following:
How many users, workstations, and servers are there?
Or do you need proactive Support?
Do you require weekend and after-hours support?
Is your company's IT system always on?
Can't repair your normal IT issues?
Do you experience frequent IT difficulties, or are they rare?
Service Time Price Range:
Service time might be invoiced hourly or monthly. Instead of an MSP, you've engaged a break-fix firm. Depending on the firm you pick, from $150 to $250 per hour.
Managed IT Service Providers offer service time in their plans. Depending on your IT infrastructure, plans cost between $50 and $150 per month per user.
Check your plan's service time allocation and see if it meets your demands.
User count
Multi-user office workstation
More users equal more gadgets, which means more money. Determine how many workstations you want your MSP to handle.
"More users means more support," says Andrulis. Based on 6,000 users, it takes an average of one to one and a half hours of assistance every month."
Include any mobile or tablet devices in your network. As the BYOD (Bring Your Device) movement grows, so do the BYOD security vulnerabilities. It will also cost extra to implement MDM services on these devices.
It may seem costly, but knowing your network's user count allows you to estimate your per-user costs accurately.
Pricing per User:
The pricing range for each user relies on your success. You may wish to set up a VoIP or modernize your workstations. You might also install corporate internet and mobile device management.
Expect to pay $50-$400 per user. You'd also need to arrange whether your monthly costs are one-time or recurring.
Server count
Multi-server room
The number of servers can greatly affect support costs. Like more users, more servers will entail a price increase.
"More servers = more network and firewall complexity, backups, security measures, etc.," Andrulis noted. It requires two to four hours of Support per server every month."
You'll also need to decide if you want your MSP to handle only the server or incorporate other data security measures like backups. Your MSP will advise you to obtain one if you don't have one, as most data-driven businesses require one.
Server Price Range:
Small businesses anticipate spending $1000 to $3000 to put up one server. As usual, the cost of a server varies based on the equipment chosen.
MSPs normally charge a monthly fee for the usage of the server in exchange for a cheaper upfront investment.
Data Size
Server room data
When evaluating an MSP's cost, consider how much data you want to be managed and backed up. Like users and servers, increasing data necessitates more equipment, which necessitates more.
Data management is required because cybercrime, defective equipment or software, or human mistakes can influence data accessibility. You must protect your company's network and be ready to lose it.
"Backing up data is a given," Andrulis explained. Companies in the financial or healthcare industry may be legally required to preserve backups for several years.
"Most firms store sixty-ninety days' worth of backups."
And although keeping backups sounds nice, having enough storage for backups and normal data usage may grow expensive.
Data Storage Price Range:
You may anticipate paying $5 per month (for no-maintenance cloud storage) to $500. (for maintained data storage with backups). The cost will also depend on the organization you work with.
Service & Upgrades
After considering the preceding four considerations, you must decide what sort of MSP service you want. Will you collaborate with them to secure your network? Or will you ask them to build up your complete IT system? Do you require cloud or VoIP services?
After deciding on your MSP's services, your organization must undergo an onboarding procedure (particularly if you requested managed IT).
After that, you'll need to evaluate technical advancements. The world has gone from Windows 7 to 10 and is set to Windows 11.
Remember that technology is no longer an expense but an investment in your company's performance. It must be examined with other goals like HIPAA, CMMC, GLB, numerous locations, or extended work-from-home personnel.
Your managed IT solution will safeguard and enhance these business requirements.
Service & Upgrade Price Range:
The cost of services will vary greatly. Depending on your company's size and services, you can pay $50 to $1000 monthly. If your organization has many customers or needs heavy service, these prices will inevitably arise.
Excellent technology management costs a lot, as firms will spend $4.2 billion on technology this year alone. This is a 9% growth from 2020.
Wrapping Up
If you're looking for managed IT services, do your homework and ask the correct questions before committing to a provider. By understanding the benefits of using these services and what to look for in a provider, you can make an informed decision to help your business run more smoothly. Contact us today to learn more about our managed IT services and how they can benefit your business.
Abhinav Sathyamurthy is a professional blogger with over six years of experience covering technical topics such as blockchain, ERP, AI, and other matters.