In the race to speed up progress and develop and expand business concepts using technology, businesses encounter a common obstacle: the need for staff. You require your team's people to turn an innovative idea into a viable product.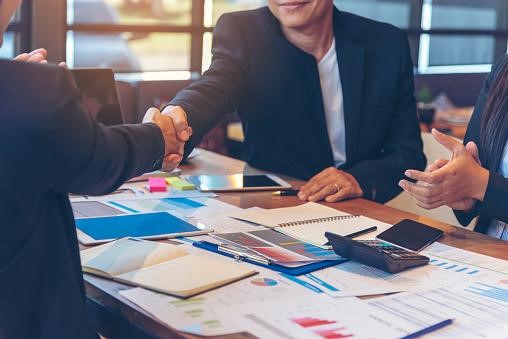 Which are the most effective measures, and why is outsourcing not often successful? The answer is different according to the particular task and the company. The following is a brief outline of each option and where each option is most appropriate.
Finding competent IT professionals is more complex. Tech-related jobs are the toughest to fill because professionals with the right qualifications are sought-after in a small talent pool. Instead of creating an in-house staff, many firms outsource to "outstaff" their initiatives. Which is better, outsourcing or outstaffing, and what's the difference?
Outsourcing vs. Outstaffing
To put it another way, which is more efficient, employing an outside team from another country or purchasing a complete software development package from a service supplier? This may not be as old as it seems because outsourcing and outsourcing staff to remote regions can be a fairly recent fashion in the IT business, with a history of just a few years.
However, since increasing numbers of software companies are outsourcing software development to distant and more affordable locations to save money, it's important to specify which areas you prefer outsourcing and where you'd like outstaffing.
There is a difference between the two Outsourcing vs. Outstaffing
Before we begin, let's look at the distinctions between outsourcing software and outsourcing.
In most cases, outsourcing providers operate using a business model based on projects; this means that the client entrusts the outsourcing company with the complete project from beginning to end. The client rarely speaks to the developers, and the people who carry out the work often work on several projects simultaneously.
Outstaffing is one type of remote employment where an employee is employed to perform the entire job duties for an organization (client) but is employed by an outside company (outsourcing company). The latter acts as an employer and are accountable for the wages, bonuses, and other equipment given to employees, while an outsourced company assigns work and tasks to workers.
The difference is that this service involves your software development service provider forming and managing an in-house software development team that is entirely available to you. You hire your remote workers to join your team in-house. The in-house staff or remote supervisors can oversee the remote team for software development.
Therefore, outsourcing is complete project support, while outstaffing is about hiring and maintaining employees.
Achieving Business Value
Faced with new challenges, the IT staffing industry is concerned with recognizing industry needs and searching for workers to propel most companies ahead. The staffing firms should anticipate the customer's requirements, such as the number of available developers or professionals, and then move slowly to meet the demand by supplying the appropriate IT personnel. The main goal is to improve and guarantee effective project execution for managers or CIOs by providing skilled professionals on time. Because of the increasing competition, 80 % of IT-related firms within the U.S. strive to surpass standards and stay on the pace of technological advancements and, consequently, the upcoming customer demands.
The Outstaffing Process vs. Outsourcing: Beware of the Misunderstanding
Another topic that could be clearer regarding software development in IT outsourcing and how they differ. Both terms are new to the IT field and are relatively new. Each entails remote work, but outstaffing refers to hiring experienced experts from different firms to assist with the project under the supervision of the business's owner. Likewise, outsourcing is passing over the design process of software to a third party.
Outstaffing Mechanism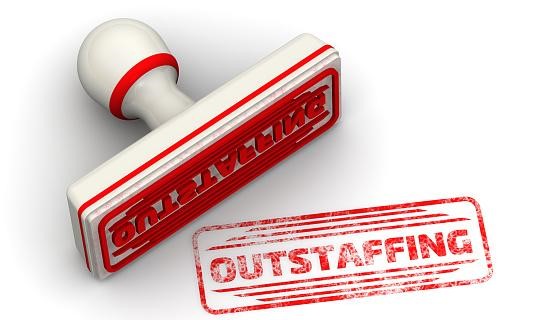 Unsplash
The term has been occupying its place within IT but only generates a few discussions. Outstaffing can be described as follows: you employ professional workers who remain at their current workplace; however, you're now the employer. In general, designers, QA analysts, business analysts, digital marketers, and many others perform the duties you assign them.
The main purpose of outstaffing is the hiring of employees. The requirements, including conditions, conditions, and other specifics, are an issue of the contract. Typically, the outsourced team is remote, so employees could be asked to relocate and be part of the team. But, several clouds could affect your happiness, including motivation, adaptability to the culture, and the psychological stress of new employees from various nations.
Outstaffing: Advantages and Drawbacks
Outstaffing can be a good solution to your company's goals but has benefits and dangers. Therefore, let's turn the focus on them.
When you hire a skilled software architect, you will avoid paying for insurance, facilities, taxes, etc.
You can alter the number of experts based on the requirements of your project without difficulty.
It can assist the experts in adjusting their skills to meet your current project's requirements. In addition to the benefits, outstaffing can lead to a few drawbacks. Here are some issues you could face:
Management and remote employees could be a problem.
You must fix the issues with your internal team if any implementation errors occur.
What's the reason for outsourcing?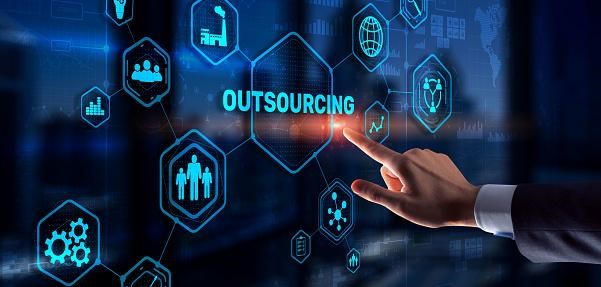 Unsplash
Outsourcing involves delegating work to a third-party company with the necessary resources, a qualified team, and equipment. With the increasing importance of IT, enterprises of all industries can open doors to contractors who provide top-quality software development and other services at very low prices. The main goal of outsourcing is to use all resources large-scale and establish or create new goals for the business.
Apart from reducing costs in the long run, this mobile app development process allows you to reduce the cost of additional costs, meet the requirement for internal resources, eliminate IT staff recruitment and training, and also helps to attract remote workers from other countries to provide efficiency.
Pros and Cons in a Brief
The quality of the service and the final product delivered by the outsourcing company is under the control of the outsourcing company, along with any other costs (i.e., overtime, insurance, benefits, etc.) In addition, you will receive the following:
Transfer human relations responsibility to your 

outsourcing provider

You can continue to operate your company in complete peace, without interruptions or delays while developing your project.

Pay for something other than equipment and other services.
On the table of negatives, employers seeking remote workers will come across the following:
A large component of the time is spent planning projects and task communication.

The third party has greater control over the final product regarding creation.
Outstaffing vs. outsourcing: Which is More Effective for Your Company?
Many companies opt for remote teams for software development due to the cost of service and the quality of the final product. Outstaffing or outsourcing will give you fast and concrete outcomes and is a good way to execute business goals. It is crucial to know when you decide to outsource and when you prefer outstaffing. The decision on the best method will depend on your needs.
Imagine this scenario: the project is completed, and then it's sensible and efficient to contract it out to a competent team. If you're unfamiliar with working with an offshore company, look at the marketplaces that can provide the necessary transparency, NDAs that protect your company's data, etc. It is important to consider the following decisions: Offshore Outsourcing, Outsourcing Services, Outsourcing Vendor, Outstaffed Employees, Qualified Staff, Office Space, and Remote Employment.
Have you paid attention to period, Complete Control, Daily Control, Hiring Process, and Technical Knowledge?
Consider Software Projects for Outstaffer Company as well as:
Project Requirements

Construction Team

Outsourced Team

Extended Teams

Offshore Teams

Our staffed team
Liked this above Outsourcing Vs. Outstaffing Debate regarding Software Outsourcing, Project-Based Outsourcing, and Cons Of Outsourcing?
Conclusion
Outsourcing is based on relationships, and generally, your business relationships with the offshore business result in a long-lasting successful, and fruitful collaboration.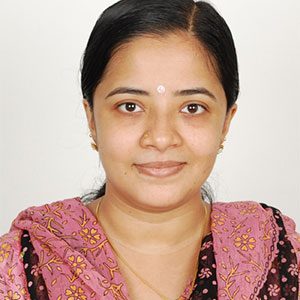 Dr.Supreena has published two international books in finance with the able guidance of her guide and department at Ethiraj College of Women, University of Madras during her PhD in Economics and Finance. She is the Recipient of Dr Vedagiri Shanmugasundaram (An Oxford Scholar) Award for Outstanding and Successful PhD Candidate from Ethiraj College for Women concerning research record and academic distinction. She is experienced in the domain of finance, digital marketing and information technology writing on Artificial Intelligence, IoT, PaaS and SaaS cloud computing etc. She is NIIT qualified in Advanced Network Computing, Google Certified in digital marketing. Her hobbies to maintain balance and reduce stress are gardening and cooking.