Introduction:
The product development cycle refers to the steps involved in moving a finished product from concept to market release and beyond. A company's product marketing manager, developers, designers, QA testers, and other departments are all involved in this cycle.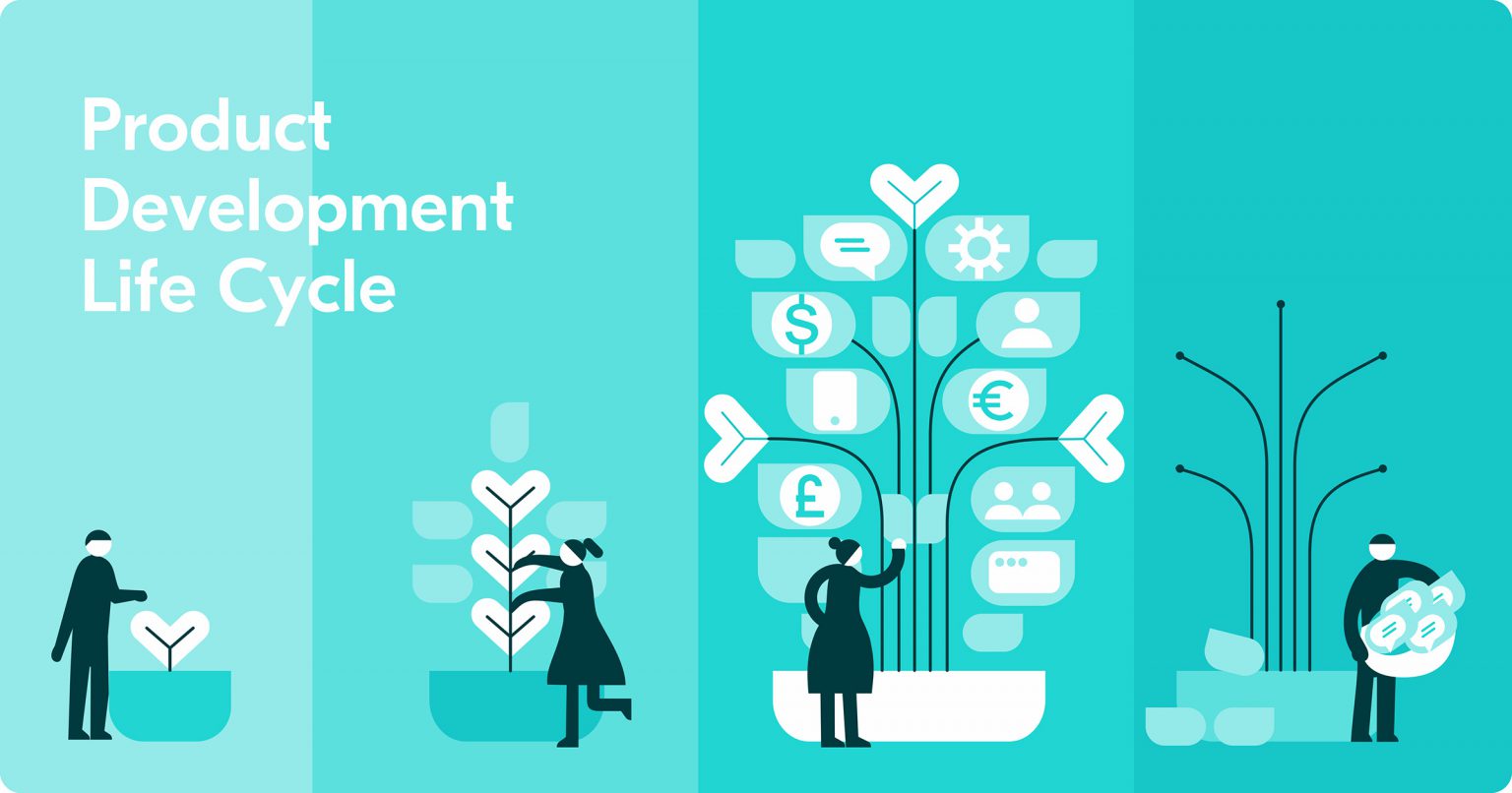 We discussed the topic in the blog.
Product development life cycle stages:
The product development cycle has no common definition. As a result, the number of stages in the product development life cycle is a point of contention among businesses. Most who agree on several steps have differing views about where the first one concludes and the second one begins.
Another contention is that some product marketing manager teams feel the product development life cycle ends with the future product launch. However, other companies, such as ProductPlan, think the product development life cycle continues after the future product is released to the market and involves finished product improvements.
Here's how we characterize the seven stages of the product development cycle. These stages can be used to design your product development strategy.
Stage 1: Develop the idea
It is the stage of brainstorming. The product team looks for solutions to help its user personas solve difficulties. The team will produce various product ideas during this period.
Stage 2: Validate the idea
The product marketing management team will have a big list of product concepts by the end of the first stage. The goal is to reduce the list to just one product or feature worth investigating. There are numerous methods for evaluating ideas to determine the most viable.
For example, the product marketing management team can evaluate each product concept based on criteria. The weighted score function in Product Plan's roadmap app is one way to do this.
The product marketing manager team should also talk to its ideal client user personas to test their product data management concepts. Because these are the people who tend to buy a product from the company, the product development manager should take their comments just on the list of ideas seriously.
Stage 3: Build a prototype
The engineering team of a software development company might generate a very rudimentary mockup of the application. They could even be able to create just a wireframe.
If the company sells real goods, the team may create a physical prototype and show it to a focus group or a small group of potential customer reviews.
Stage 4: Create the messaging
The product team will collaborate with the marketing campaigns department to develop the product's marketing campaigns strategy in parallel with constructing and sharing the prototype. It will include the following:
Creating a value proposition for the product
Developing resources and tools for the sales department
Creating advertising and marketing campaigns
Stage 5: Build the product
The team is now ready to construct a minimum viable product lifecycle management after obtaining input from focus groups on its prototype or mockup (MVP).
It can be something other than the fully functional product pricing strategy the team imagined during its brainstorming session. The product manager's team will have sufficient time to complete the project. The current goal is to deliver an MVP as soon as possible. The sooner the business owners get a working version of its finished product into the hands of existing users, the sooner it can get valuable feedback to enhance it.
Stage 6: Release the product
After building and testing it, the company is ready to launch its MVP to the general public. The MVP will assist the organization in gaining multiple key information at the same time, including:
The market's level of interest (and whether it's higher or lower than the company's study anticipated).
Personas of buyers or target users who join up for the software product (and whether or not these are the people the product managers team anticipated would show the most interest).
How real users react to the software product (and whether the data supports the company's beliefs).
Stage 7: Improve the product performance 
Finally, the product manager's team will improve product performance based on real-world feedback from early customer demands.
The team will likely repeat several of the processes above using this user data in a period. For example, people might go back to Stage 5 (add a new feature or fix existing functionality). Stage 6 (release the upgraded product and analyze possible customer response), Stage 7 (add new functionality or improve existing functionality) (apply that feedback to make the product still better).
The product development cycle does not end once a product is launched. Product teams should continue to improve their products long after they have been released.
Product Lifecycle Management:
Product life cycle management (PLM) integrates all parts of a product's life cycle, from conception to disposal of the product and its components. PLM combines an organization's broad vision for managing data, people, software, production, marketing, and overall product plans.
PLM reduces the cost of new product development and shortens the time to market (NPD). Whether the new products are incremental or derivative changes to existing products, game-changing new items, or the next generation of the platform, each business must have a process to manage them. The PLC is used in this new product development process (PDP) to identify the general shape and sequencing of the process. A good PLM is comprehensive, managing, and securing product information while ensuring that business processes utilize and build on it.
PLM is made up of three basic components:
Information and Communication Technology (ICT) refers to the architecture, tools, and standards required for unified platforms and systems.
All people, talents, and organizations involved are included in the processes.
The Procedures, Rules, and Practices: These are the procedures, rules, and practices.
Integrating with product Life cycle management:
PLM integrates five primary areas. PLM can be a regular component of your workflow or an unknown entity that can assist you with your current work, depending on the field you operate in. These five areas are as follows:
Systems Engineering (SE): SE refers to a system's holistic view and administration, from conception to use, product management, and retirement. People, hardware, software, and information are all examples of SE. This category also includes reliability engineering, which is concerned with a viable product's reliability throughout its life cycle.
Product Portfolio Management (PPM) is the overall project management of a product portfolio, ensuring that product functionality plans align with business strategies and allocate resources appropriately based on project progress.
Product Design (Cax): Using computer-aided technologies to develop new items for your target market.
Manufacturing Process Management (MPM) is a term that describes how you create your products to improve your manufacturing processes and make them more agile and efficient.
Product Data Management (PDM) manages product management data inside PLM. One of PDM's functions is document version control.
Product Lifecycle:
According to the Project life cycle, every product strategy follows the same iterative process: introduction stage, growth stage, maturity stage, and decline stage. Sales increase when the product management spends more time on the market and progresses through the alternative product development life cycle. The scope and duration of each product life cycle vary, and each product owner faces the danger of not making it past the introduction phase. On the other hand, the firm strategy should be constant throughout all development stages.
In a nutshell, the Project Life cycle is as follows:
Stage 1: Product Development stage: The new mature product is introduced, and all research and development are completed.
Stage 2: Product Growth stage: The product is no longer just a concept or a prototype. The product is manufactured, promoted, and released at this point. Distribution expands, demand expands, and competition grows as well.
Stage 3: Product Maturity stage: The product is widely available in a crowded market. You market the goods to various demographics, but more advertising will not affect their demand.
Stage 4: Product Decline stage: The product is losing market share or has become obsolete. It is well past its peak in demand, and demand is dwindling.
Product lifecycle example:
Let's look at how the product category has evolved.
Introduction stage: Green juice is sold as a healthy food in plain packaging in health food stores. All pricing and branding decisions are made by marketing efforts strategy.
Growth stage: Green juice becomes available in the refrigerated sections of big-box supermarket stores. The packaging has been modified to make it more appealing. Carrot juice and berry juice are first introduced. The distributors are attempting to raise brand awareness and marketing team share.
Maturity stage: The product roadmap has been re-imagined and re-marketed. The recipe "tastes even better" now that the calorie count has been decreased. Individual, half-gallon, and gallon packing options are available. Because the market is saturated, the juice is positioned as a necessary component of diet rather than a wonderful pleasure to maintain market share.
Decline stage: This product still needs to be on the decrease. Specific companies whose business strategy market share has shrunk due to the intense rivalry in this sector may be planning an exit marketing strategy.
Benefits of the product development lifecycle:
Improvements in effectiveness, engineering efficiency, and development:
According to an industry week poll, the top impediment to engineering product development team performance is in silos. Product lifecycle management allows for the bi-directional flow of real-time data and effective knowledge sharing and collaboration.
Reduce errors during the engineering process:
It's easier and less expensive to fix product problems discovered early on. Product lifecycle management reduces costs while lowering industrial waste, which is good for the environment.
Time to market is shorter:
Product lifecycle management helps project managers control overlapping deadlines and get product success to market by providing a source of truth with up-to-date information at each stage of the product development life cycle.
Project delivery has improved:
A cross-enterprise digital Product lifecycle management solution supports advanced workflow management. In this scenario, Product lifecycle management enables a team to accurately assess successful product prices and coordinate designs transfer to manufacturing.
Design of higher quality:
Product lifecycle management gives designers and engineers a deeper understanding of mature product feature needs. A product lifecycle management system with integrated machine learning can turn performance statistics and customer relationship management input into feature proposals by ingesting data from various internal and external sources.
Future of product development lifecycle:
The pressures of beating competitors to market, attracting top people, and providing the highest-quality product requirements while adhering to sustainable principles will only grow in the future. Shorter, more attentive design and product features engineering cycles can help satisfy these objectives, but only if firms invest in the technologies required.
The 

Internet of Things (IoT) 

brings devices online. Designers and engineers will gain significantly more visibility into the field and the capacity to update products already in consumers' hands. As McKinsey points out, it allows producers to continue developing new consumer value throughout the product life cycle.
Businesses will aim to modernize their product development processes through green product design, production, and logistics to attain full supply chain sustainability as sustainability becomes more important.
Conclusion:
Following the product development, life cycle, and product life cycle will ensure that your product is market-ready and has a great chance of succeeding by employing discovery approaches, releasing things in tiny increments, and constantly inventing.
FAQs:
What are some instances of product life cycles?
Here are some examples of product life cycles: The home entertainment business is full of standards at each stage of the PLC. Videocassettes, for instance, are no longer available. Likewise, DVDs are declining, while flat-screen smart TVs have reached maturity.
What are the types of product life cycle strategies?
Advertising, price reduction, adding value, exploring new markets, and new packaging are marketing techniques used to boost sales. These measures help extend the product's life before it starts to deteriorate. As a result, businesses deploy marketing strategies to increase sales once again.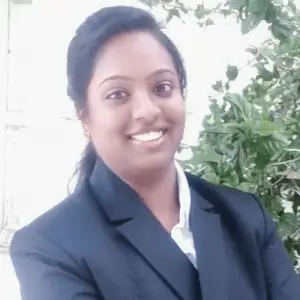 Priyadharshini K.R is a professional blogger with over 3 years of experience who works at Squash Apps. She is dedicated to providing high-quality content to help clients get more visibility on the search engine result pages. She works hard to boost her clients' online presence through various content writing services. Hailing from Erode, she is passionate about helping people understand content marketing through easily digestible materials.