Every retailer must ensure customers are more than satisfied with their shopping experience. This aspect is how they retain and attract new customers. Retailers are trying to go beyond the product-oriented approach and offer services in addition to their products regarding retail management software.
A typical retail management Software will research the entire retail process, from product manufacturing to distribution among retailers and customer feedback. This aspect includes many steps to obtain the required details. Retail management systems that are ideal should make sure the customer is happy with their shopping experience. As discussed in this article, are the retailers traditional and modern retailers?
Consider Hardware For Payment Terminals, Key Hardware Features, and Loyalty Programs Profiles for your retail management software. Remember the importance of Accounting Advice, Accounting Records, a Centralized Platform, and an Integrations Platform. Remember the importance of customer profiles in online stores. Would you implement CRM With Marketing Automation, Marketing Promotions, Retail System Vendors, Listings by Software Vendors, and Additional Applications in your software?
What is a Retail Management System?
Retail management software and systems create sales and customer satisfaction by better understanding a company's consumers, products, and services. Consider supply chain management and inventory management software.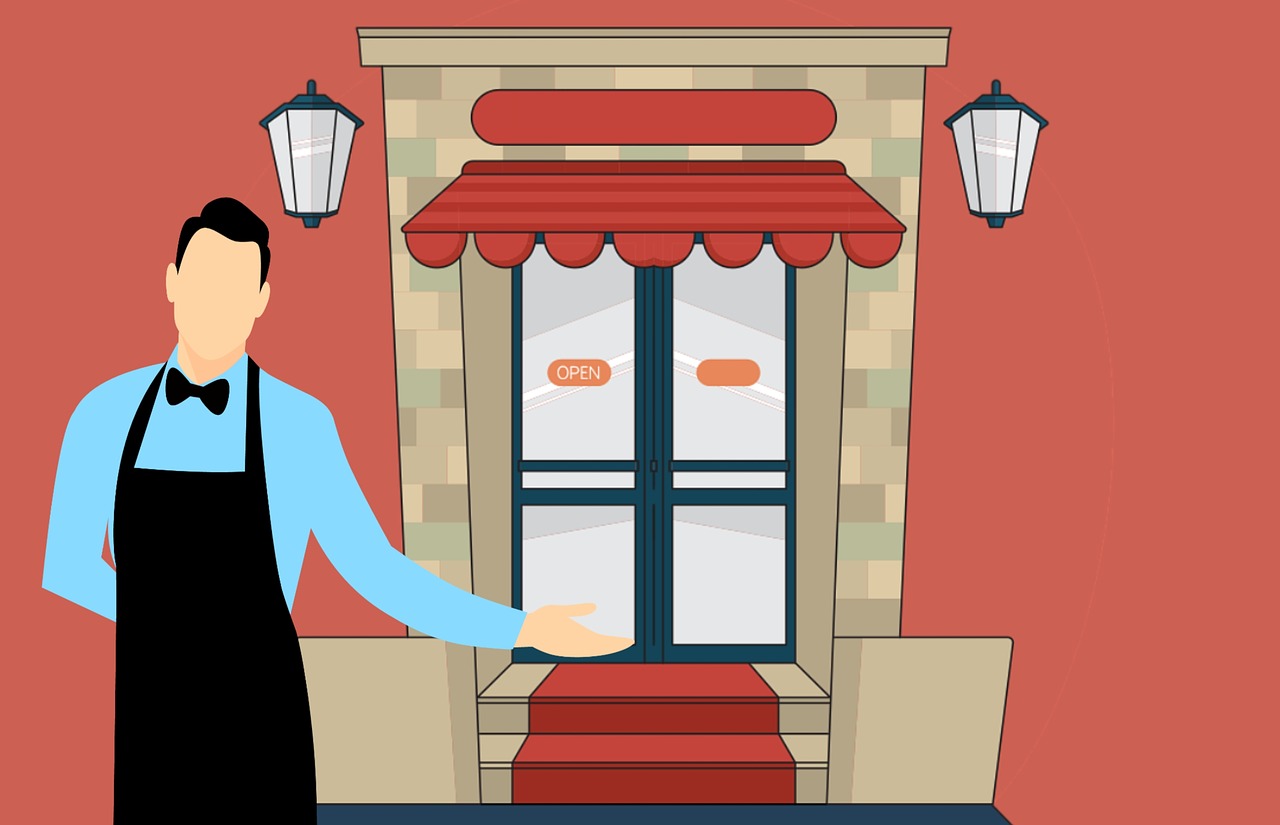 Shopify and 3d cart are two examples of ecommerce software. They should also allow customers to shop easily. It makes it easy for customers to find the product quickly, saves time, and ensures they are satisfied with their shopping experience.
What is a retail store management system?
Retail management is essential to keep your store organized. For example, if a customer is looking for a specific product, they can be directed to the right place. This process can be done by groupings like products based on the item's purchase frequency, such as age, gender, and frequency. This aspect can be achieved with labels. You must also guarantee sufficient stock and that customers do not wait too long. Logiwa and Zoho Inventory are two examples of inventory management software.79% of smartphone users order goods online from their mobile devices.
Another important requirement for retail management systems is to keep track of products and sales and prevent shoplifting. It is possible to assign a unique SKU (shorthand for the product) to track and identify each item. Other measures, such as CCTV surveillance, may also prove useful.
What to consider in Retail Management Systems?
Retail management systems are essential digital applications that make retail management easier and allow you to run your business smoothly. These seven features will help you make the most of the retail management system by improving customer experience and increasing your profit margin. Also, refer to the 10 steps to the best retail mobile app development process.
Retail management systems (RMS) are a combination of several modules that aid in the daily operation of retail stores or chains. They include scheduling shifts, managing, purchasing, and checking out customers.
RMS can streamline the entire store management process, from sales to procurement and back-office activities like accounting and human resource management. This integrated platform can provide a single source for all retail data and improve department collaboration. The software is also available in mobile versions that can be used at multiple locations, such as warehouses or stores. This tool is open to all retail employees but useful to managers and supervisors who plan and track numerous business functions.
RMS provides features for ecommerce and supply chains. It can integrate with supply chain management software and ecommerce platforms for more advanced functionality. Integration with point solutions like retail space planning and retail intelligence will provide additional retail features.
A retail management system might include a Point Of Sale, Customer Relationship Management (CRM), Order Management, Sales Order Management, Purchasing, Receiving, Inventory Management, and Reporting. For your retail management software, consider hardware for Payment Terminals, Key Hardware Features, and Loyalty Programs Profiles. Remember the importance of Accounting Advice, Accounting Records, a Centralized Platform, and an Integrations Platform. Consider for your retail app design the best Custom Software Product Development.
Remember the importance of Mobile Platforms and Industry Terms.
Would you implement CRM With Marketing Automation, Marketing Promotions, Retail System Vendors, Listings by Software Vendors, and Additional Applications in your software?
Never forget Distribution Channels and the Consumer Experience as well as Consumer trips and Customer Demands plus Demand Aggregation and the best Decision Between Systems to make Faster Decisions.
These are six things to consider when looking at retail management systems for your retail outlets. If you want a mobile retail design app, refer to the ultimate guide for mobile android developers.
Platforms For Convenience
Retail management systems should assist customers with mobility. Customers must be able to access inventory from anywhere in the world, even if they are not connected to the internet. E-commerce stores can also help increase sales. Plug-ins are essential for a good retail system. They make it easy to launch an ecommerce store.
Optimizing through Dashboards
A dashboard is a visual summary of crucial information that provides a quick overview of the business's key aspects. A dashboard allows you to quickly analyze retail management and optimize inventory, staffing, trading, and real-time operations.
Loyalty programs available
Loyalty programs and rewards for shopping are attractive to customers. Retail management systems are used to administer rewards and track points earned by customers. The mobile application benefits of e-commerce businesses are replacing traditional purchasing methods.
Call to Action
Cross-selling and upselling
Cross-selling is when you motivate customers to buy similar or complementary products after reviewing their purchases. For example, you can encourage customers to buy the same product from a different brand and increase their convenience. Retail management systems that are ideal can track similar products and make recommendations to customers. This aspect will not only increase your revenue but also improve customer satisfaction.
Flexibility in Payment
Good retail management software allows customers to pay easily using various payment options, including cash, card, gift coupons, and digital apps. Two great examples of payment processor software are FreshBooks and Xero.
Promotions
Multi-item promotional offers allow retailers to set their prices for their customers using the information they have gleaned from customers' shopping histories.
Inventory Management Software
A set of business applications called inventory management software keeps track of product sales and material purchases. It also helps to optimize and manage these production processes. This software's main purpose is to reduce the time and effort spent on product tracking while maximizing the system's efficiency.
Inventory management software lets you observe your products using radio-frequency identification (RFID) and barcodes.
What is the retail domain in software?
A system of integrated management, similar to an inventory management system, is focused on integrating all the systems within an organization into one framework that can be used at multiple levels and for different functions. UX UI design offers a unique opportunity to make your ecommerce retail mobile app stand out.
What is the best software for a retail store?
An integrated management system for retail management has many benefits.
Efficiency increases
Cost reduction
Finding a balance among the different practices
Reduced duplication
Eliminating conflicting responsibilities
Performance consistency
Communication is improved internally and externally.
Business goals should be the main focus.
Inventory Management
Management For Retailers
Merchandise Management Features
Best Business Performance
Essential Businesses at work
Essential Hardware at work
This aspect makes it possible to create awareness and train programs for improved efficiency.
Your website should offer seamless shopping. Consumers expect this and will move on if they don't. Store operational efficiency is based on happier employees and a better customer experience.
Providing a great in-store experience is crucial to succeeding in the retail industry. However, it is becoming increasingly difficult to stand out in a crowd with increasing numbers of consumers shopping online.
It is not only a requirement but an expectation to create an integrated customer experience that matches online shopping's ease and efficiency. If store operations don't match up, it can be difficult to strike the right tone and make a sale.
It is crucial to ensure that your retail store operations are aligned. Refer to our portfolio for a proven track record.
How do you set up a retail system?
Retail store operations can be described as a broad term. It includes all duties, such as labor management, visual marketing, inventory management, store layout, and design.
It is challenging to manage a store. However, retail store operations that don't work together at their best can cause disorganization, leading to a loss of sales and brand loyalty.
Everyone–from big box stores to small businesses–struggles with their retail store operations.
To improve your business, focus on the 5 areas below.
Streamline Store Communications
Automate time-consuming tasks by identifying and automating
Simplify Audits and Store Visits
Concentrate on the Right KPIs
Monitor and measure marketing compliance and merchandising.
Streamline Store Communications
Any store manager or district manager will need help communicating. Chaos can result when directives need to be followed up or understood. It is challenging to see what's happening in the store if communications are answered or missed completely.
Retailers can streamline HQ-to-store communications using retail communication software. This factor allows them to ensure that everything, from direct messages to associates and field staff members to announcements or other information, is promptly received and responded to.
Automate time-consuming tasks by identifying and automating
Retail isn't like any other industry. Particularly at the store level, where time-consuming tasks such as inventory checks, cash handling, and emails can take away customers from associates and consume their time.
To improve your retail store operations, identify your team's most time-consuming tasks and find ways to automate them. For example, many retailers use RFID inventory management systems to track stock levels. This aspect allows associates to spend more time with customers and less in the backroom.
Time is money, as the old saying goes. Retailers can reduce inefficiencies at the retail level and help employees focus on what is most important.
What about focusing on Sales representatives, Clothing Boutiques, Competitive Edge, Customer Accounts, Customer Segments, Customizable Menus, and Fast-Growing Businesses?
Simplify Audits and Store Visits
Audits and store check-ins are vital to ensure everything, from marketing and merchandising compliance to stock levels and corporate standards.
Retailers often rely upon field teams with pen and paper or digital spreadsheets to verify what's happening in-store. This aspect can drain resources.
Foko Retail software allows for store audits and visits. Surveys can even be sent down to the store level. This aspect will enable associates to fill out reports and upload them, which means that results can be received immediately by headquarters and referenced for any inaccuracies. It speeds up the retail store's operations.
What is your opinion regarding Manual Processes, Transparency in Business, Gruelling Time, User Reviews, and User Ratings?
Concentrate on the Right KPIs
Retailers are familiar with the standard retail KPIs and metrics. These include total sales per square foot, conversion rates, gross and net profits, YOY growth, and foot traffic. However, these KPIs and metrics are only part of a larger picture.
Tracking task completion, approval rates, view count, and comments on corporate announcements and overall user engagement is crucial. This aspect will permit you to see how team members respond to internal communications and if their jobs are being done properly (and on time).
Consider implementing Efficiency at Checkout, handling Daunting Tasks, Task Managers, Retail Chains, Core Features, and Core Retail.
Monitor and measure marketing compliance and merchandising
It's more than just the products you sell. It's also about how you present them in your store. Many retailers must learn what their stores look like and whether brand guidelines are followed.
This aspect is where communication software and retail management software can help. For example, retailers can improve their visibility and monitor multiple locations remotely by opening communication lines and asking for photos of promotions and displays.
Consider creating the best Retail Management Software, Retail Store Management Software, and Actionable Customer Management. Never forget Distribution Channels and the Consumer Experience as well as Consumer trips and Customer Demands plus Demand Aggregation and the best Decision Between Systems to make Faster Decisions. As you can see, ecommerce mobile apps play a significant role. Consider the Strategy at ShopKeep. Implementing retail management systems in your business process by Squash Apps can increase efficiency and quality, simplify the process and allow you to focus on achieving greater goals.
Conclusion
It takes work to run a retail store. However, these tips can help you set up your store for long-term success. As a result, you can improve your profit margin while providing better customer service. To provide a top-notch shopping experience, ensure that you consider the needs of your customers and your retail outlet.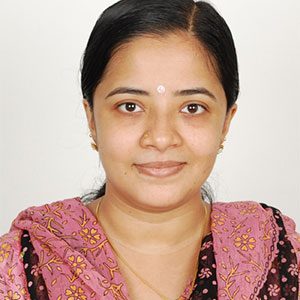 Dr.Supreena has published two international books in finance with the able guidance of her guide and department at Ethiraj College of Women, University of Madras during her PhD in Economics and Finance. She is the Recipient of Dr Vedagiri Shanmugasundaram (An Oxford Scholar) Award for Outstanding and Successful PhD Candidate from Ethiraj College for Women concerning research record and academic distinction. She is experienced in the domain of finance, digital marketing and information technology writing on Artificial Intelligence, IoT, PaaS and SaaS cloud computing etc. She is NIIT qualified in Advanced Network Computing, Google Certified in digital marketing. Her hobbies to maintain balance and reduce stress are gardening and cooking.