Introduction
Search Engine Optimization is an important component of Digital Marketing. After all, if no one visits your website, it's pointless.
SEO isn't easy. Google's ranking algorithm changes more frequently than ever, so businesses must keep up with these changes.
This aspect is why SEO content writing services are so useful.
Who are professional Content Writers?
As Content Creators understand Google's algorithm, they are responsible for creating great SEO content.
Professionally written content can rank higher in Google search results. Unfortunately, there aren't enough SEO Content Writers who can meet this demand.
Why do you need to hire professional Content Writers?
Content writing is more than just creating content for the internet. It's about finding ideas that will appeal to your target audience.
Professional SEO content writing services are staffed with highly-skilled writers. Professionals know what it takes to create engaging content and how to use keywords to rank higher in search engines. Please pay attention to the following aspects before making a decision:
Best SEO Tools
Content Production Process
Content Strategy
Digital Content Strategy
Content Management
What do SEO Content Writers do?
A Content Writer is a professional Copywriter who has a track record of creating successful content. They can understand customers' needs and produce useful, relevant content that ranks higher in search engines.
Unplash
Our team of SEO Copywriters is experienced and ready to assist you in reaching your goals. You can hire professional SEO Content Writers who have expertise in content writing and copywriting.
SEO is driven by high-quality content. Quality is just as important as quantity. It is important to produce content that people will share, even though they aren't reading it anymore.
Good content is essential for companies. Google values useful content to improve the user experience and leads to higher search engine rankings. The company will be more visible on social media platforms with high-quality content.
Increased sales can be achieved through higher search rankings and increased traffic to your site.
Real results
Companies are now more competitive than ever. Consumers are scrutinizing the brands that they choose to buy from. So, companies need to be at the top of their game to achieve real results.
These are the 4 steps every company should follow
Understanding their customers.
Technology Expertise.
Staying ahead of the latest trends.
Deciding what is best for them.
Understanding your target audience is key to understanding their needs and behaviors. You can stay competitive in an ever-changing world, that is fast-paced. Therefore, it's important to keep up with current trends in your industry.
SEO is influenced by user experience
Search engine optimization refers to developing your website's search rank using specific SEO techniques. Despite the many SEO techniques available, SEO is influenced by User Experience (UX).
UX is important
The user experience is how a person responds to a product. You could have a website with amazing content and great design, but it wouldn't rank well on Google if the UX is poor.
Google uses a lot of parameters to rank websites, but the most important is content quality and user experience. To drive search traffic, use keyword-rich content. Search engine optimization is a must-have tool. It is used to increase organic traffic and rank higher on SERPs.
Each company wants to rank high in search engine results pages and receive more search traffic. Therefore, they need quality content rich in keywords to achieve this. Unfortunately, this content can be difficult to create and take time.
Our content writing services will help you save time and money. We only charge once, so we don't have to look for other writers.
Get comprehensive keyword research for your site.
Keywords will be the foundation of your website's structure and help you increase traffic. Keywords are what people type in search engines when searching for something. You will rank higher on Google if your keywords are related to your products or services.
Keyword research is essential.
Unplash
You can find out what keywords to target with Google Adwords/Adsense or SEMrush. In addition, our content writing services will provide you with a well-researched blog, business email, article, or other content, without the need to keyword stuff.
Searcher intent
Many Content Writers receive mixed feedback about the relevancy of their content. Copywriters and Content Writers must understand they need to provide the most relevant content.
We will use SERP-based keywords to understand searcher intent and craft a meaningful and relevant message for them.
Amazing SEO Content Offers Many Benefits
SEO content is the most important content for any website. It is about attracting and keeping visitors to your site and improving its ranking in search engines such as Google, Bing, and Yahoo.
SEO content should include:
Original: The website should not contain duplicate content that could lead to a penalty.
Unique: Content must relate to your industry or niche.
Valuable: Texts must be useful (how-to guides and tutorials, infographics, etc.).
SEO optimized: Texts should include keywords related to the industry or topic. This aspect will improve page rank in search engines. These keywords are known as metadata terms.
Also, ensure you pay attention to the following:
Comprehensive Content
Content Analysis
Content Development Strategy
Content Expert Brainstorms
Content Marketing Pain Points
Content Marketplace
Content Opportunity Analysis Report
Dedicated Content Marketing Specialist
Effective Content Marketing Strategy
Our top priority is your success.
We take pride in our outstanding products leading to customer satisfaction.
Our company has been delivering top-quality content at affordable prices since its inception. It is easier than ever to hire a writer for your company or team by using our services.
Services for SEO content writing
SEO-friendly content will help you rank higher on search engine result pages. It refers to writing search engine-friendly content and makes it easy for search engines to understand and read your articles.
Many marketers and bloggers have used this opportunity to create blog posts or digital products that include SEO. Many people are curious about the best practices for content writing based on SEO principles and how to go about it.
Website content creation that scales
Companies are increasingly turning to scalable web content creation to produce high-quality content at a large scale. This approach, if done correctly, can help you save thousands of dollars on the costs of creating well-optimized content using SEO techniques.
Selecting the right tool is key to creating scalable website content. The tools you choose will depend on your business's needs, industry position, and financial resources. If you're interested in developing scalable web content, here are some options. Features of our services include the following:
Professional Articles
SEO-Friendly Articles
SEO-Optimized Articles
Are you ready to create great content for search engines?
Our team includes top professionals who have years of experience writing content for various companies. Our Content Writers use SEO best practices to create blog content that will increase traffic and brand awareness.
Are you looking to create a blog for your company? Our writing service can handle these tasks using the best SEO writing tips and practices.
Conclusion
Our professional team comprises industry professionals who can help you improve existing content or create content specifically for your needs. We will assist you in reaching your target audience and meeting your business goals quickly.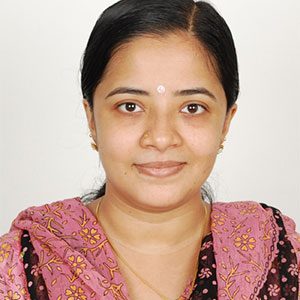 Dr.Supreena has published two international books in finance with the able guidance of her guide and department at Ethiraj College of Women, University of Madras during her PhD in Economics and Finance. She is the Recipient of Dr Vedagiri Shanmugasundaram (An Oxford Scholar) Award for Outstanding and Successful PhD Candidate from Ethiraj College for Women concerning research record and academic distinction. She is experienced in the domain of finance, digital marketing and information technology writing on Artificial Intelligence, IoT, PaaS and SaaS cloud computing etc. She is NIIT qualified in Advanced Network Computing, Google Certified in digital marketing. Her hobbies to maintain balance and reduce stress are gardening and cooking.