Millions of people are currently retweeting and liking various social media platforms. There are actually 3.96 billion active social media users around the world. What amount should you spend on social media as social media marketing costs? What should you ask when reaching out to a social media marketing company?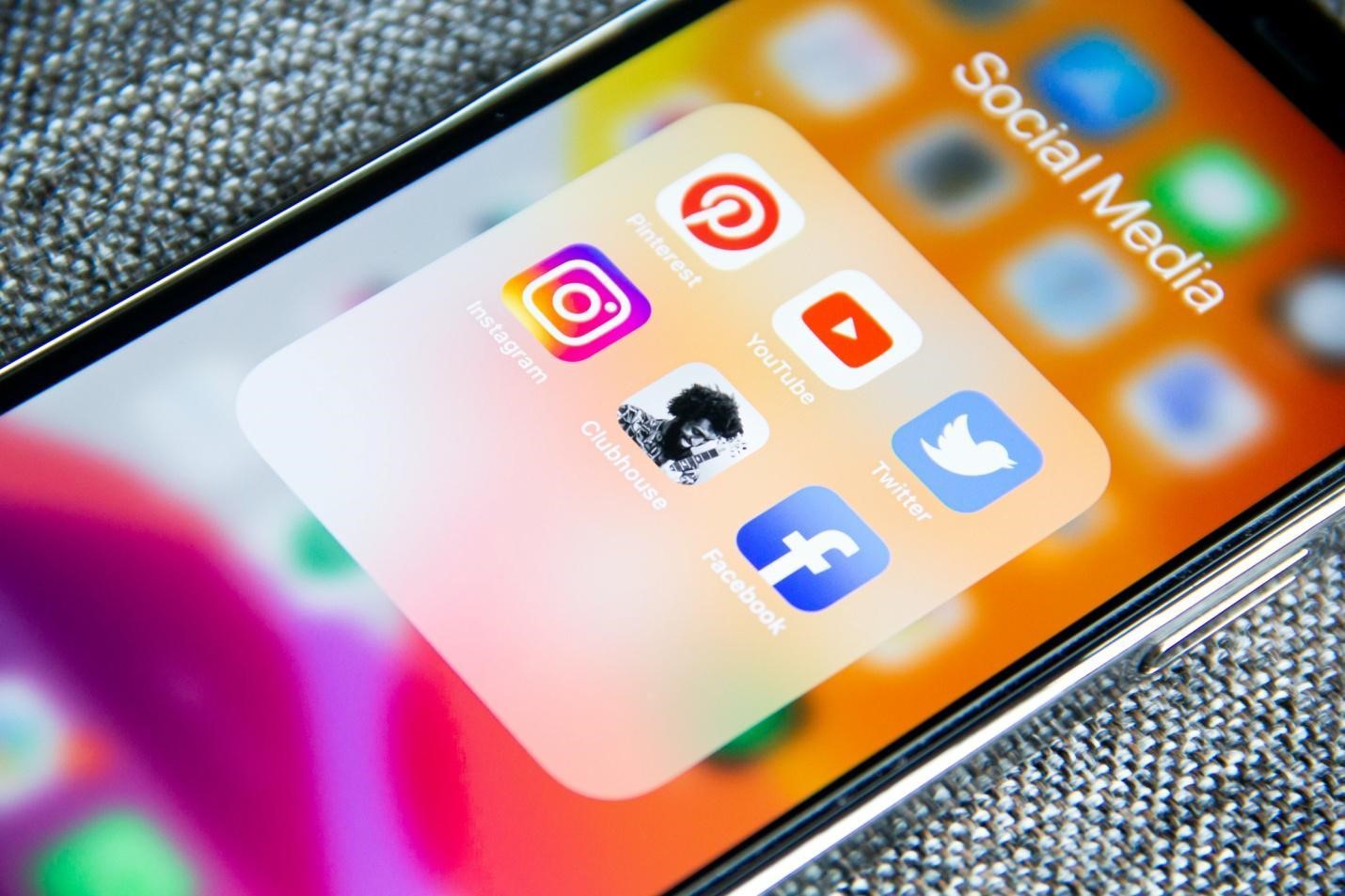 You'll find the truth about the cost of social media marketing in the end. These guidelines will help you determine how much social media marketing costs should be. Are you comfortable with Social Media Marketing Costs related to Generating Of Content, Digital Marketing Strategies, Marketing Agencies, Digital Marketing Budget, Digital Marketing Costs, Content Strategy, Social Advertising, and Advertising Agencies?
Before we get into Social Media Marketing Costs and budget planning, let's first understand the benefits of investing in social media. According to a HubSpot survey, 92 percent of marketers believed that social media activities improved your visibility as an online business. Only in the U.S. do 71% of companies employ Instagram alone to enable traffic and engagement.
Why is social media marketing important?
Websites like Facebook, Instagram, and Twitter are powerful marketing tools. These platforms can be used by companies like yours to reach clients, increase revenue, and move prospects through sales and marketing funnels.
Is it necessary to allocate a percentage of your budget for advertising on Facebook, Instagram, and other social media platforms like Twitter? The short answer is yes.
If you still require convincing, here are certain benefits of social media marketing.
1. Reach a wider audience and increase brand awareness
2. Increase engagement by connecting with your audience
3. Increase your website's traffic.
4. Increase sales and generate more leads
5. To fine-tune future marketing campaigns, gather valuable data from followers on social media.
You can also offer better customer service through social media marketing. It's easier to connect with your followers and solve problems quicker, which can improve your company's image and help you achieve long-term growth. Consider the 15 emerging trends in mobile marketing.
How much does 
Social Media cost
?
This aspect is a million-dollar issue. It all depends on the truth.
The total marketing budget is affected by many factors, such as:
● The company's size (number of employees).
● The industry sector (healthcare and real estate, manufacturing, etc.
● Type of marketing (SEO/social media, trade shows, or print)
● The total annual revenue of the company
Every business has a different marketing budget. The Small Business Administration recommends that marketing and advertising budgets not exceed 7-8% of your gross revenue if you have a business with less than $5,000,000 in annual sales. Every social media posting you post on a social media platform offers the chance to convert your followers into customers.
Consider researching the following: Customization Options, Detailed Photo Editing Options, Organic Traffic, Competitor Traffic, Search Engine Optimization, Video Content, Type of Content, Unpaid Traffic, Publishing Resources, Robust Resources, and Advertising Resources.
Consider the Level Of Photo Editing, Types Of Rates, Desktop Publishing Software, Graphics Software, Software Companies, Software Lists, Digital Art Software, Pricey Software, Relevant Software, and Design Styles.
Be wary of Product Design, Design Choices, Design Degrees, Design Kits, and Graphic Design Tools.
How much does a social media strategy cost?
For example, if you had $5 million in revenue, your marketing budget would range from $350,000 to $400,000.
What are the common outgoings of organizations for social media material marketing?
How about social media marketing specifically?
The Content Factory has found that the average company spends $200 to $350 daily on social media marketing. This amounts to $6,000-$10,500 per month or $72,000-$126,000 per annum.
Further data from Deloitte's CMO Survey also shows that average companies dedicate about 13 percent to social media marketing. This amount would be $45,500 if you had a marketing budget of $350,000. Every social media posting you post on a social media platform offers the chance to convert your followers into customers.
Factors that impact social media marketing budget
Do you get sweaty at spending thousands on social media every year?
That's okay. You are not the only one.
● Many variables can influence your Social Media Marketing Costs. These variables could cause you to spend less or more than the above.
● Your company's size (companies with more workers often spend less than companies with fewer, probably because larger companies have greater name recognition).
● Industries sector (retail businesses spend, on average more on social media marketing than IT companies).
● Specific business goals (Are your business trying to increase brand awareness?) Increase engagement Increase sales? 
● Software and tools (Hosting services, SEO keyword research, editing software, project management systems, etc. ).
● Types of social media marketing (Facebook Ads and Instagram Ads), Paid Partnerships with Social Media Influencers, and others ).
You can hire a social media specialist in-house or outsource it to an agency.
Consider our portfolio of work also in digital marketing.
Social media & content marketing
It is crucial to consider that companies have advertising and social media marketing costs and strategies. They also spend gigantic amounts of money on content marketing.
Always pay attention to Creative Content, Daily Budget, Minimum Budgets, Social Strategy, Popular Platforms, and Digital Marketers.
Consider the importance of B2B Companies, Social Media Consultants, Social Media Marketing Experts, Social Media Management Costs, Social Media Marketing Experts, Social Media Optimization, Affordable Rates, and Business Consulting before making a decision.
What is content marketing?
●     Content marketing involves sharing and creating content (blog posts, videos, infographics, etc.). It is about creating and sharing content relevant to the company's target audience. Quality content marketing drives audiences to act and invest in company products or services.
●     Social media is the main channel for sharing content. Considering these marketing channels when negotiating your company's social media marketing costs and budget planning is important.
● Never ignore Social Media Customer Service, Beginner Pay Rates, Common Rates, Copywriting Rates, Experience Rates, and Freelance Writer Rates.
Is social media marketing cost-effective?
Social media and content marketing are two of the most crucial components of digital marketing. According to research, these two methods can provide a significant return on investment in your marketing efforts.
Why combines content marketing and social media marketing spend
It is observed that content marketing, as well as social media marketing are both essential. This is particularly true if you desire to improve your search engine ranking, drive traffic to your website and increase sales.
It's easier to deliver value to your audience, increase your business's visibility, and see results (and return on investment) when your social media marketing and content marketing strategies are aligned.
Budgeting for content and social media marketing makes sense, as they are interconnected. One cannot have the other, so it makes sense to include both in your budget calculation. We recommend looking over this article to get more in-depth knowledge on when to hire a marketer or for mobile app marketing!
Consider employing the following: Attractive Elements, Pre-Existing Elements, Employee Advocacy, Common Type, Common Terms, Key Terms, Content Creation Tool, Campaign Spending Limit, Maximum Account Spending Limit, Influencer Platforms, and Hundreds Of Dollars.
Tips for calculating your content marketing and social media budget
Let's consider all this and try to settle the matter. What amount should you spend on content marketing and social media marketing?
These are some tips to help you create a budget that is right for you and your company.
Calculate your general marketing budget
Begin by looking at your total marketing budget. The Small Business Administration recommends that marketing be allocated between 7-8% of your gross revenue (assuming you earn less than $5,000,000 annually).
Suppose you have gross revenue of $ 3 million for the year. This factor would mean that your marketing budget totals around $210,000
Calculate your Social Media Marketing Budget
Let's now calculate 13 percent. Businesses spend 13 percent of their marketing budgets on social media marketing.
Thirteen percent is $210,000.
You may think, "that's way less than the $72,000 above," and you are right. It makes sense to spend less on social media marketing if you are a small business owner.
An average company can spend $72,000 per year on social marketing. This is a good budget for small businesses to spend on social media marketing. This can help you get many people to your business on social media, especially if it's your first time.
Set goals and priorities
Once you know how much money you can spend, you should take a step back and think about what you desire to do with it.
Which social media and content marketing strategies do you prefer to use to achieve your goals? Do you need to hire someone to write your blog posts?
Are you looking to hire a videographer capable of creating social media videos? What amount do you intend to spend on Instagram ads and Facebook ads?
You may have higher goals than you think for your business regarding social media marketing. If this is the situation, you may require to invest more money to make them a reality. These formulas are a starting point. It doesn't need to be fixed in stone, nor should it. They drive engagement, generate leads, and increase brand awareness through social networking, email marketing, AngularJS SEO, and content marketing.
Consider the importance of Social Platforms, Social Channels, House Social, Social Media Services, Social Media Advertising Campaigns, Social Media Packages, Social Media Advertising Costs, Social Media Companies, and Advertising Options in your business plan.
You can consider employing House Employees, Influencer Marketing, Thousands Of Dollars, Lyfe Marketing, Blog Article, Public Relations agencies, Terms Of costs, and Content calendars.
How to maximize the social media marketing budget?
Do you feel anxious about your budget? Do you need help with your ability to budget enough for social media marketing to reap its benefits?
Here are certain important tips for you to remember:
Market research: Find out where your audience spends their time. That way, you won't waste money advertising on a platform that none of your customers use.
Monitor analytics: Look for the most popular social media content and posts. Then, create more ads and content similar to those posts.
Social media agencies can save you money. They charge flat fees, cheaper than hiring an employee in-house and all the additional costs associated with them.
Other factors to consider:
Consider the importance of Advertising Campaigns, Digital Advertising Budgets, Additional Costs, Extra Costs, and Additional Services.
Recognize the importance of Correct Expert, Ads Platform, Common Platforms, B2C Companies, Social Marketers, Experience Level, and Individual Consultants.
Do you understand Social Media Marketing, Business Growth, Facebook Boost, Facebook Boost Posts, Facebook PPC, Twitter Chat, and Twitter Ads?
What do Twitter Chats and Online Customer Service mean to you?
Do you believe in the importance of Unlimited Customer Review Responses, Customer Reviews Responses, and Audience Activity?
What about including Social Media Managers, Social Media Accounts, Social Media Profiles, and Social Media Marketing packages in your plan?
The bottom line:
There are numerous aspects to consider while calculating your company's budget for social media marketing. These tips will make it easier to determine how much you should spend on content marketing and social media. You can then negotiate a fair social media marketing cost which will return a return on investment. Consider House Digital, Action Rates, Bespoke Plan, Experience Plan, Google Ads, Google Assistant, Video Marketing, and Email Marketing Campaigns.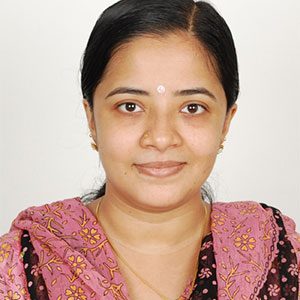 Dr.Supreena has published two international books in finance with the able guidance of her guide and department at Ethiraj College of Women, University of Madras during her PhD in Economics and Finance. She is the Recipient of Dr Vedagiri Shanmugasundaram (An Oxford Scholar) Award for Outstanding and Successful PhD Candidate from Ethiraj College for Women concerning research record and academic distinction. She is experienced in the domain of finance, digital marketing and information technology writing on Artificial Intelligence, IoT, PaaS and SaaS cloud computing etc. She is NIIT qualified in Advanced Network Computing, Google Certified in digital marketing. Her hobbies to maintain balance and reduce stress are gardening and cooking.