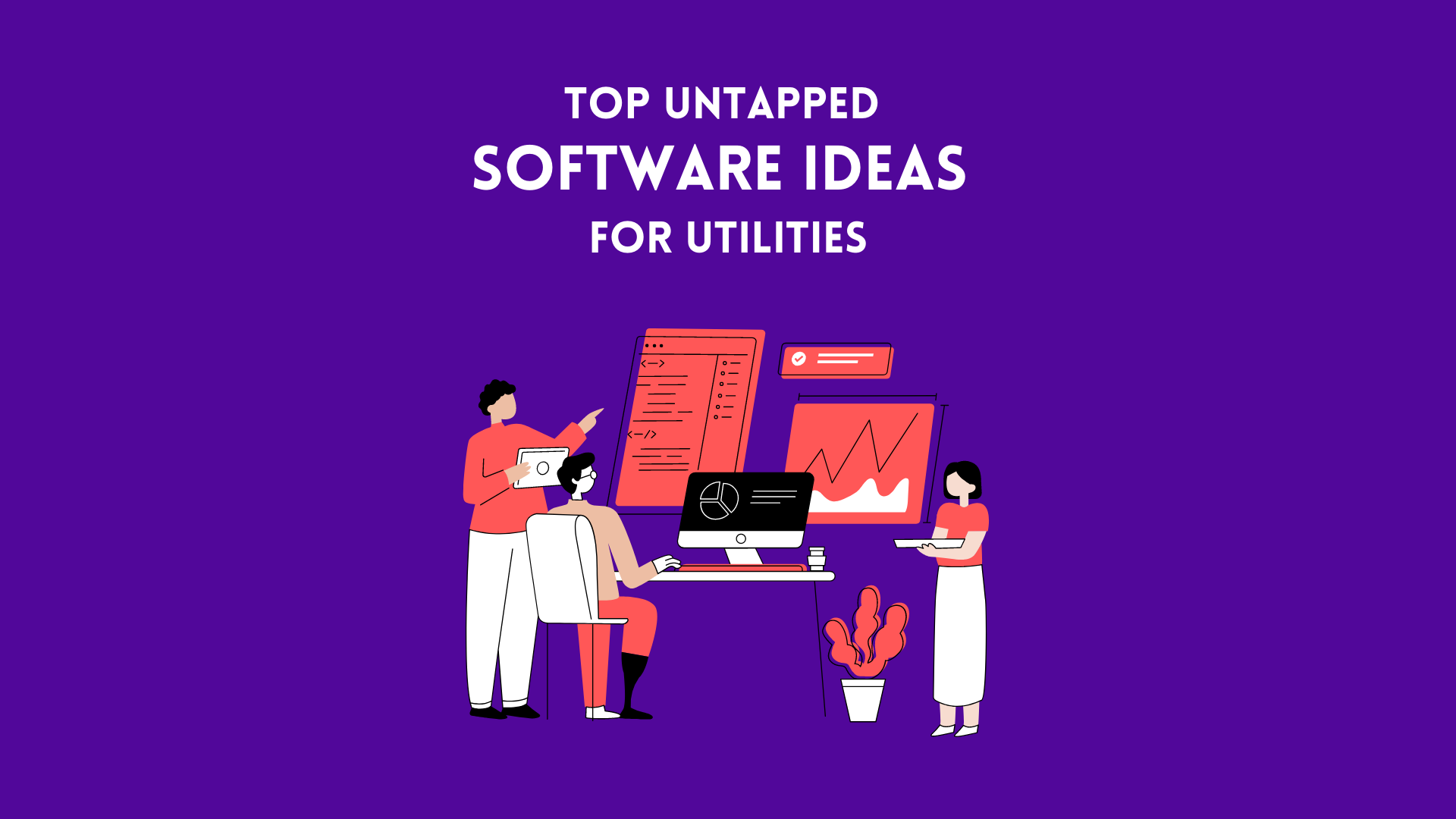 Getting an IDEA is the greatest method to start a business! You cannot start a business unless you have an idea. Millions of people have a great concept but cannot put it into action for various reasons.
There are many reasons behind this, including a lack of financial competence, leadership characteristics, or just a lack of knowledge on how to proceed. They may also be unsure of where to look for qualified staff. The software development domain should be focused on because new technologies have arisen in recent years.
If you're thinking about establishing your own business, have a look at the top 13 software ideas I've listed below. You can begin by implementing any of the suggestions.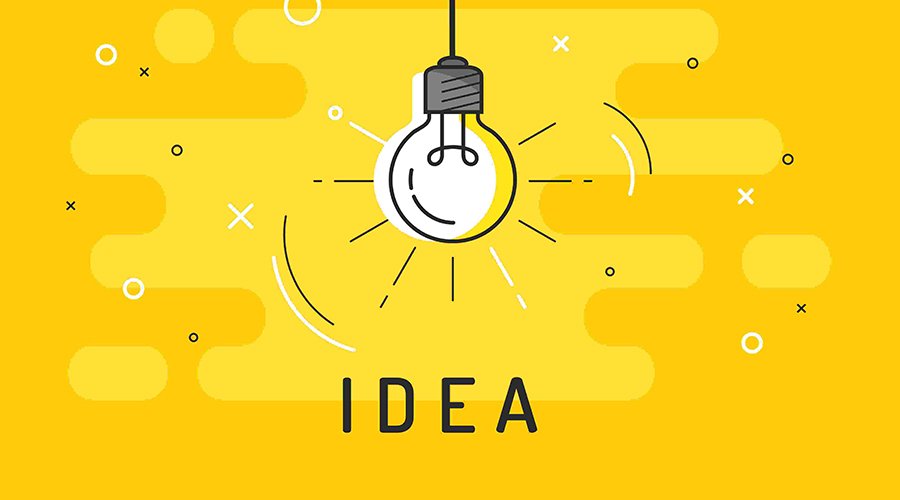 Here are some software suggestions!
Hire software professionals to build medical software
Patients' electronic medical records are maintained via medical software. Many clinics and hospitals are looking to avoid manually entering patient information, prone to errors. As a result, you may inform clinics and hospitals about the advantages of your medical software and sell it to them.
According to Statista, the global market for medical software will surpass 11 billion dollars by 2025. In 2018, it was valued at over 2.4 billion USD. As can be seen, this location has a lot of potential. There are a lot of healthcare software development businesses that can help you build medical software and bring your idea to life.
Begin developing software that downloads YouTube videos
You may use this program to download videos from YouTube. Users merely enter the YouTube video's link into this software, and it will download the videos for them.
The creators of YouTube downloaders have made a fortune! Any software development business that provides excellent software outsourcing services may help you design such applications.
Make a time-tracking program.
Employees' time is tracked using time tracking software. This software is beneficial to businesses since it can track how many employees spend at work.
Several people started a company using time monitoring software and made a lot of money, and they continue to make money every time their program is downloaded on a machine. Time monitoring software might also help you advance in your career.
A software development company may construct software that records the time of any organization's employees. You can reach out to these groups for assistance in bringing your concept to life.
It is rather simple to develop such software. No businessperson builds software on their own. He employs software engineers and leaves the rest to them. Similarly, you might find a software outsourcing business that can help you design time tracking software. Then you may chase after your ambition of making your concept a reality!
Customer Relationship Management Software (CRM)
The CRM may be marketed to a variety of startups on the market. You'll also get paid on a subscription basis. It implies that you will get payment from your customer regularly. It might be once a year or once every six months.
Businesses benefit greatly from customer relationship management software. This is due to the critical functions that this program provides. CRMs are used by almost every company to manage its operations. As a result, creating a CRM and marketing campaigns might be an excellent software project concept.
A variety of software development companies may create this software. Contact them, and they will give you a complete solution. Take this concept, turn it into a business, and move on with your life!
Purchase an invoicing program and begin selling it
Invoicing software handles a variety of invoicing problems that businesses confront daily. Invoice software is becoming increasingly popular on the market. Many businesses require invoicing software to help them with their critical activities, such as invoicing and payment processing.
Many software firms outsource their software development. You can take advantage of this chance and contact them. These firms can design software that meets your needs and meets the deadline. Furthermore, their prices are reasonable.
Food Inventory Software
Several supermarkets are having difficulties maintaining their food inventories. All of these are sites where you may market your food inventory software. You can work in the food industry, which is a large industry. You'll find a vast pool of potential clients here.
To continue, you might browse for many organizations that will produce software on your behalf and according to your specifications. Furthermore, they offer technical consultancy. It assists you in saving both time and money. Get food inventory software and start running your business!
Business Communication Software
Some businesses select communication software designed exclusively for professional communication amongst corporate team members. As a result, you may target both small and large enterprises here. They'll buy your program if you sell it to them.
You may seek assistance from some of the best software outsourcing businesses on the market. They may also assist you in making the most use of your money. Introduce your software to the market, making professional communication more dynamic and simple.
A Software that allows you to book tickets and manage reservations
You may create software for e-ticketing and reservation management. Don't even consider competing with other well-known e-ticketing applications. Existing e-ticketing software has several drawbacks. Some of these include a lack of speed, a longer loading time, and so on. Contact a software development business to prepare your more effective e-ticketing and reservation management software.
Hotel Booking Software
This app allows the user to book rooms at a variety of hotels. You may choose the hotel and room names and reserve that room in that particular hotel. It's quite similar to the procedure we use when booking trains.
You may go ahead and pursue your software project idea by contacting a software development firm that can help you bring it to life. A big crowd has gathered to book rooms using your hotel reservation software. As a result, get ready and go!
E-Learning Software
Students can build a syllabus, a course schedule, quizzes, exams, and online tests for their classes using an e-learning platform. A variety of educational institutions can benefit from this program, including schools, colleges, and training institutes.
If you like this concept, e-learning software development businesses in India may help you. Contact them if you need help. They will help bring your concept to reality. Make an E-Learning program and get started!
Cyber security Software
Malware is removed from computer systems using this program. Almost all important information and data is now stored in computer systems. As a result, the most important item to consider is security.
As a result, this concept has the potential to be a game-changer for your company. You may go through with this plan since security is a must in today's world, and because of this, your efforts will not be useless, and practically everyone who uses laptops, desktop computers, and tablets requires security software.
There are a variety of IT organizations that can assist you in developing this software. Get some security software and establish your own business!
All-in-one social networking app
This software will unite all of the main social media networks, such as Twitter, Facebook, Instagram, and others, and log-in will display feeds from all platforms.
App for Blockchain-Based transactions
Due to blockchain's potential to make any transaction quick and safe. Blockchain-based invoicing software can be created. Taxes will be calculated that the user must pay based on his income. Furthermore, this program will ensure that the right amount of tax is paid at all times.
This software uses various blockchain frameworks, such as smart contracts, ethereum, and hyper ledger. This may be a better solution at this moment, as blockchain is gaining popularity due to its incredible ability to make any transaction both safe and speedy.
Conclusion
If you are looking for inspiration to start your company or need some new ideas, this list should provide a good starting point. With so many untapped software business opportunities available today, there is no reason why any entrepreneur can't create the next big thing in technology.
Keep these 13 top unmet needs on your radar and look out for them as potential markets that could be worth exploring further. Which of these software solutions has sparked an idea? Have you started developing it yet? Let us know! We would love to see what great ideas our readers come up with.
Furthermore, if any of the software concepts described above appeal to you, you may contact us to create such software according to your specifications.
Abhinav Sathyamurthy is a professional blogger with over six years of experience covering technical topics such as blockchain, ERP, AI, and other matters.