Mobile apps for companies catering to travelers receive around 60% of their orders through custom mobile apps. If you still need to, it's the perfect moment to create your travel application to be a part of this important customer behavior pattern. With the dramatic decline in travel demand, 2021 showed significant growth across all areas. 
Tourism is among the industries most severely infected by the COVID-19 virus. But, in the past year, the travel industry has adjusted to the present conditions. This article deals with comprehensive details about Building the Best Custom Mobile App for Travel Businesses.
Digitalization, new methods for organizing travel, and a rising attraction to local tourism partly helped overcome physical limitations. Then people started to travel again. Learn how to build an app for a mobile trip that requires no investment and the highest return.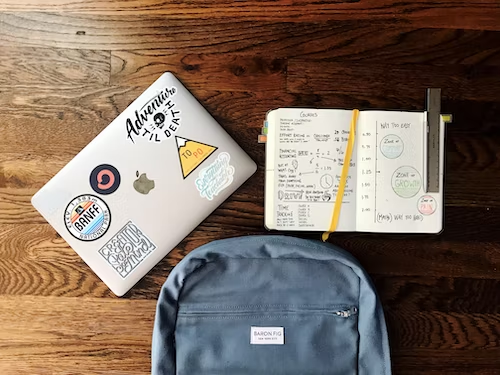 Sensor Tower Travel Apps 2021 report shows substantial growth in the number of travel apps downloaded by American users.
Why do you need to Create a Travel App?
Statista states that online sales account for around 65% of all revenues from tourism and travel. The latest research conducted by Expedia Group shows that, more than ever, travelers are willing to explore new experiences. Furthermore, 48% of travelers are interested in booking reservations with companies they've never been to. The figures are to the tune of 71% of smartphone users who use their phones while traveling, and they do it at least once a week.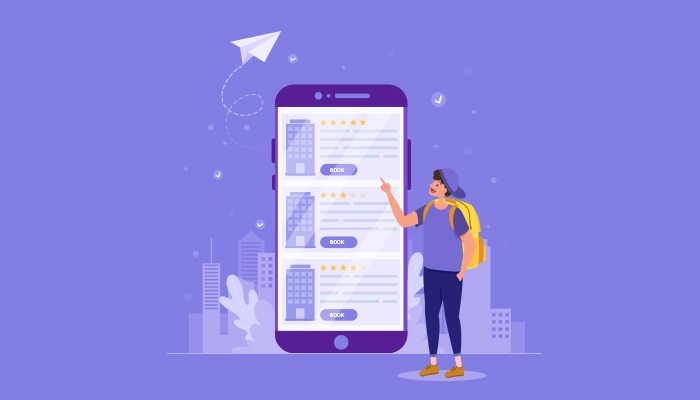 Imagine the possibilities for young and emerging companies if most of the targeted audience is eager to try out new products. But it's not the only motive for developing travel apps. 
Why custom mobile apps development is a better choice
Other benefits include:
   

Access to your products and services:

Customers can buy anytime, without limiting access to your business hours or your office's location and the availability of travel agents.

   

A pleasant user experience:

Apps allow users to easily explore and plan trips, book tickets, read reviews, share feedback, and more. 

GPS, cameras 

and other smartphone hardware help make it easier and more enjoyable to complete various travel-related tasks.

 

Recognition of your brand:

using an app for mobile, you're always in touch with your customers, in their pockets. Utilizing the app at any time, in transportation or at work, wherever and anytime, significantly increases the brand's recognition.

A 

powerful marketing tool:

Mobile apps provide an additional way to engage customers and retain them (push notifications and personalization, for example.).
Consider ten emerging app developing trends.
Analytics:

Mobile apps record specific information about each user. This aspect helps you to understand your customer's image and build your business and brand according to data-backed results.

Cost-effective customer service: with the application, users can perform various tasks that previously required human intervention. In this way, companies can significantly cut the cost of taking care of their customers.

Reduced paperwork:

Customer support

 and automated processing of orders enable companies to move to paper-free. There's no need to print many invoices, travel brochures, and other documentation forms.
A travel app can aid in increasing the number of customers and expanding your business. This aspect is an investment that will always yield good returns. Other benefits include Experience for Users, Flexible User Interface, User IDs, Actions with Users, and Activities on User Needs.
Do you require the best in Custom Software Solutions, Cross-Platform Mobile Solutions, and Ready-Made Solutions?
Do your Business Owners need Business Consultations, Field Service, Field Service Mobile, Dynamics 365 Field Service, Field Service (Dynamics 365), and Dynamics 365 Field Service?
Consider the implementation of App Store Connect, Apple App Store, Apple Store, Google Play Store, Product Interaction, and Custom Product. Consider the best user experience (UX) and user interface (UI)
Ensure your solutions incorporate Custom-Built Mobile Apps, Mobile App Development Processes, Mobile App Development Teams, Mobile Experiences, Superior Experience, App Configuration, and App From Scratch.
Employ a dynamic Source Code with a Wide Range of effects.
Tips for Developing a Risk-Free Travel App
The launch of a novel software application is always risky, particularly in the travel industry, which is competitive and always evolving. There are a few tips for developing an effective travel app and reducing risks and losses.
Know Your Goals
Make an abstract wish to create a custom mobile app into an explicit, specific strategy. You must be clear about the goals you'd like to accomplish with the product you're developing. This factor will give you more insight into the required features, technology, work scope, etc. Additionally, it will be easier to speak with technical experts if you can express your needs and needs.
Customer Research
Find out your customers' requirements and behaviors. The success of your next application will depend on the degree to which it can solve their issues. So, look at the most requested customer needs, feedback, and pain points to discover a suitable solution.
Competitor Research
Conducting a review and testing of your competitors' apps could provide you with their strengths and weak points and give you a clearer understanding of how to make your app stand out. Also, you can find out the feedback of customers on the existing travel apps and evaluate the product from the user's standpoint. Consider us for the best mobile app development.
Develop Your Monetization Strategy
Consider how you plan to earn money from your travel app after its launch. Based on the type of application and the goals you have, various methods can be employed. They typically require technical changes during the stage of development. If you alter a completed functioning application, this aspect will need more time and cost. Develop a fully-fledged web development app
Find a Team that fits you well your Budget
Choose an outsourcing company that meets your budget and expectations for quality. Sometimes, selecting an outsourcing partner from a different country could cut costs by half or even more. For example, mobile app designers and developers from Eastern Europe cost $20 – $50 an hour, whereas similar products in the USA can cost anywhere from $80 to $150 an hour. Select outsourcing companies that communicate in your native language and offer the ability to communicate and report at a time that suits you and adheres to your timetable-consider desktop applications.
Prioritize the features that you want to prioritize.
Launching any new software in the form of an MVP (Minimum Viable Product) version is a common procedure. It is a small number of features to offer your services to customers who are just beginning to use your product and collect feedback to determine if your product is worth investing in.
Find out what aspects your app can't go without and implement them. For example, how can you develop a budget-friendly travel guide app? Traffic data, geolocation and voice directions, and routing features are essential.
You can review options, create a recommendation engine, and create AI chatbot assistance in the future. They improve the user experience, but they are optional for users. Sort your priorities to rationalize your expenses.
Do not ignore marketing.
Creating an innovative, distinctive application with a great appearance and feel is only possible with good advertising. The public must be aware of the latest product before testing it.
Prepare a comprehensive marketing plan to advertise the availability of your travel app. Even industry leaders who are well-established and have an excellent reputation invest millions of dollars in marketing to draw new customers and build their brands.
These tips can aid you in optimizing your investment from the beginning, preventing costly future costs.
Are you looking for mobile developers who are experienced in travel? Develop your travel app using the key. You can monetize your app.
Travel App Features
In 2020 the travel apps had 20 percent day-one retention, meaning that just one out of five users continued to use the travel app for a single day following installation. Only 3.6 percent of downloads last for 30 days after usage.
How do you create an app for travel that you cannot lose? The most important thing is offering a useful set of features in a user-friendly and safe way. The type of app and the elements can differ. These are the most well-known choices and features for travel apps. You could economize by creating a cross-platform application using Flutter and React Native technologies
Travel Planner
Travel custom mobile apps are now more than the simple booking process, and consumers need more. 
Most people spend time looking up the location and planning their trip. 
A trip planner is among the most sought-after alternatives for tourists. 
It will let users search for places, available tickets, accommodations in the selected location, and potential transport routes. It would be wonderful to be capable of planning an excursion to several places to go. The possibilities here are limitless.
Booking Services
This factor is the most important characteristic of the majority of travel apps. Tourists and travelers from the local area need to make reservations for tours, hotels, hostels, tour apartments, ticket cars, and many other things to organize their travel.
The ability to offer these features through the application, especially when combining various booking services into one app, is a great idea. It can save lots of time for customers to book everything they require from one spot.
Create an app that is flexible in its search and filtering options that enable users to locate the necessary listings as quickly as possible. The accuracy of the data is crucial when it comes to timings of availability, and the transportation schedule must be updated in real-time without causing any harm to the performance of the app. You can rely on us for quality assurance.
Local Transport Services
It would be wonderful to have a customer who has taken a tour with your business and could also make arrangements for transfers from the airport or even a car service if needed. A smaller number of applications to handle the preparations required is something any user would appreciate.
Navigation Services
Most tourist agencies online will interact with customers right after the purchase. Helping to navigate a city that is not well-known can be a good example of delivering an additional benefit to a client. Everyone uses navigational tools to aid them in their travels. Why not make it a component of your custom mobile apps? The best gift is the ability to download maps to be used online.
Travel Journal
Its diary feature allows users to keep track of their travels and upload videos and photos during their travels. The capability to publish a travel journal or particular entries on social media is a fantastic benefit.
Travel Review
Tourists spend a significant amount of time reading reviews written by other tourists when making plans for their trip. Incorporating the capability to publish reviews of trips into your application can increase the amount of time people spend on the application. Additionally, searching reviews by destination can give more details on the local infrastructure, interesting locations to visit, the best places to try, etc.
Weather Forecasts
The weather is one of the major factors in deciding the time of your holiday. It is the basis for the destination and the schedule for various activities. And then the choice of whether a person plans to book a trip. Therefore, keep the weather forecasts always available.
Local Emergency Services
It would be fantastic for your customer to find important emergency information in your app if they require assistance locally. For instance, knowing the addresses of local police stations, hospitals, and embassy offices. It can help make a huge difference during an emergency.
In-App Translator
Include a translator within your application to assist travelers in communicating with locals on their travels. This aspect will enhance your user's experience. With the help of the phone camera and advanced technology, make a text scanner to allow visual translation. Create a voice translator that can assist users in understanding the local dialect.
Integrations with social media
The ability to share information or other items on your application to the social networks of your users will allow them to share their travel experiences with their friends. In addition, you will increase your brand's visibility and bring new users to your application. It is also useful to offer the option to sign-up and login using social media instead of filling out lengthy and tedious registration forms.
We've looked at features specific to the travel industry that customers would love to utilize. Additionally, there are basic functions such as secure authorization, user profiles, online payment and payment processing for checkout, support in multiple languages, etc. The complete set of capabilities will depend on the app type.
Types of Travel Apps, along with Samples
If you are looking for an application specific to a particular type, research the available tools within that special category and try the features they have in use. These are the most well-known travel applications with examples for you to use. Look at a custom mobile app and observe if it satisfies the following: Internal Processes, App Development Budget, Backend Development, Cross-Platform Mobile App Development, Development Activities, House Development Experience, and Mobile App Development Company. Consider our best Mobile Apps Development Services.
Travel Guide
The app provides visitors access to local landmarks, restaurants, sights, and events. If you are traveling, you'll be able to decide which attractions to visit and where to go easily. Triposo is one of these apps.
Triposo
Triposo can also help you create an itinerary for walking tours that visit the planned locations. It is a great tool for historical sites. However, it needs more current information on restaurants and other services available for certain countries.
Booking App – Expedia
Booking hotels, tour tickets, and other essentials to travel are the top sought-after segment of tourism apps. These apps show users the available offers and let them reserve appropriate ones in real time.
Other factors to consider:
Nowadays, none of the travel sites work without mobile users. People prefer to research and book travel on their phones. In addition, most of them opt to use apps instead of the web-based site with the following features: Settings Screen, Developer Accounts, Developer Account Details, Software Developers, Eye-Catching Design, 2-4 Weeks development, UX-UI Design, and App on Device.
Please pay attention to the Customer Experience File Format and Provisioner File employed.
Pay close attention to technical factors such as Custom Mobile Process, Shelf Mobile Apps, House Custom Mobile App, Mobile – Action Page, Mobile – Applications, Mobile – Applications List, Mobile – Page, Mobile App Builder, Mobile Branding, and Mobile Sub-Action.
Conclusion
Developing custom mobile apps is the ideal strategy to boost your business's performance, engage your existing customers, and draw in new ones. Let's bring the benefits that mobility brings to your travel-related business. Consider the importance of Internal Devices, Cost Estimation, Hidden Costs, Initial Costs, 3-8 Months, 3-9 Months, and 9-12 Months development period.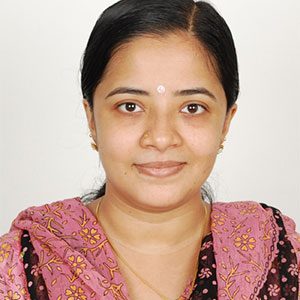 Dr.Supreena has published two international books in finance with the able guidance of her guide and department at Ethiraj College of Women, University of Madras during her PhD in Economics and Finance. She is the Recipient of Dr Vedagiri Shanmugasundaram (An Oxford Scholar) Award for Outstanding and Successful PhD Candidate from Ethiraj College for Women concerning research record and academic distinction. She is experienced in the domain of finance, digital marketing and information technology writing on Artificial Intelligence, IoT, PaaS and SaaS cloud computing etc. She is NIIT qualified in Advanced Network Computing, Google Certified in digital marketing. Her hobbies to maintain balance and reduce stress are gardening and cooking.