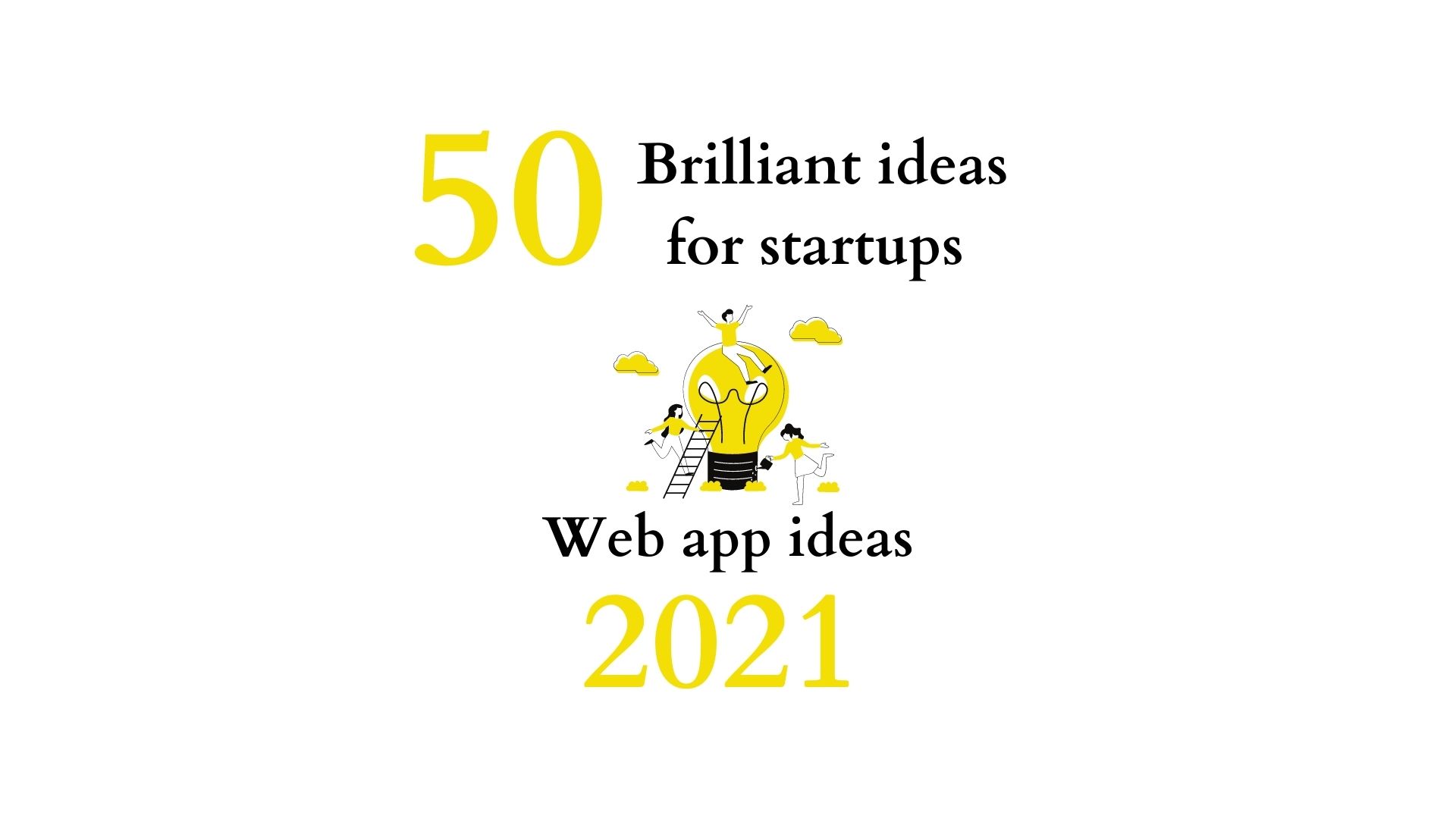 So, you want to start a company and need web app ideas in 2022? Web applications are great for creating websites and online stores.
Here we'll look at some of our favorite web app designs that make it easy to find whatever people are looking for without any hassle! This article includes an infographic with all of these brilliant ideas.
Web applications are one of the very popular ways for startups to build their business and launch it into mainstream success. This digital era is full of new opportunities that can be taken advantage of by developing a web-based application for free or with minimal cost.
It is an exciting time for startups as the market continues to evolve and provide new opportunities. What will be the next big thing? Web apps!
This article will cover some of the most innovative web app ideas you can start building to take advantage of this trend in 2022. Read on-
So, here are the 50 brilliant ideas for web apps that you need to know in 2022:
AI- and machine learning-based astrology app
So many people have faith in astrology and predictions, so developing an AI- and machine learning-based astrology web app could be one of the most simplistic and unique ideas for making money in 2022.
From marketing success and personal relationships to educational success, the astrology advisory app will assist you in making good predictions by utilizing an enormous database of users.
The supporting technology following this will be machine learning and artificial learning, which provide an innovative aspect.
If you have an extreme interest in astrology, then with an investment of around $20K, you can get started with this app and find great business opportunities in 2022.
YouTube radio app- enterprise-grade project
YouTube is one of the biggest platforms to make profits for any startup, but it's even more rewarding when you have a low investment. From day 1, your content will find an audience, and if they love what you're doing with their time, that could mean big bucks!
Creating a YouTube radio web app may be one of the best web apps for startups trending in 2022 and aid you in earning money yet with a very low investment. The rising popularity of this platform drives everyone crazy, but it also generates amazing business opportunities!
What if you could just press a button to listen in on the most popular content from YouTube?
With this new app, all of your favorites are at hand. No more hours spent scrolling through videos or making playlists – with only one tap; listeners can enjoy endless streams without ever leaving the application!
To design this innovative web app, you are required to connect with a mobile app development company like Squash Apps, an app design team of brilliant minds. They can turn your idea into something robust and scalable without any difficulty whatsoever!
In this web app idea, you own servers and sell the storage space to small businesses. Implementing online storage space at an affordable rate to such small, personal websites is one of the most simple web app ideas of 2022.
Today, the majority of businesses are run with a digital presence. These small organizations can be bloggers, product stores, or artists who sell their products online and need online storage space for data about these types of business on servers!
You can provide the server space that allows them this service. Such entities are so small that they just require a part of a single server to run their business and therefore can't acquire an entire server.
As the online storage space provider, you can give a service to users where they can maintain and operate their business from your array of servers through the web application you provide.
Message aggregator app- all-in-one app
A lot has changed since letters and phone calls, but that isn't how important messaging apps are for communication.
With so many people using them these days, it's no wonder why Facebook Messenger or WhatsApp have become a vital part of our daily lives as they remove any need to type out long messages when you want someone else on your team informed about what's happening at some point during their day!
But managing more than one chat app can get tiring, especially if different groups within your business will be sending alerts throughout various stages of production, which means keeping up with all those platforms could take a lot of time and effort.
So, rather than checking various chat apps to maintain communication, a message app aggregator can implement an all-in-one resolution by popping up a notification that informs you of which app you have got a message on.
To develop this type of web app, you must hire an app-developing company that can understand your business necessities and gives you a solution that meets the goal.
Dating app: A perfect digital matchmaker
The world is full of singles looking for love, but how do you find your perfect match?
With the abundance and accessibility in our society today, it's become harder than ever before. Luckily there are digital technologies like online dating apps!
The best part about these sleek programs – aside from including people across different backgrounds-is that they allow users to form deeper connections by meeting face-to-face at least once per month via video chat feature when possible or just through text message conversations if not handy due to time zones don't work together so well anyways.
Dating applications are the ideal way to search for your special one in this day and age. The trends may have changed, but that doesn't mean they're doomed for eternity!
A great example would be Tinder – one of many dating applications still available today; you are required to outsource a professional app development team who can integrate features like ghosting or anonymity with your project perfectly, so it meets everyone's needs at once!
Web application for the right investment
The global pandemic has confused businesses about what industry domain they should invest in and how much they require to get started with their business.
The business advisory web application can act as their investment advisor, helping users get complete insights into the market. It also gives them an idea of what is ahead for this investment in terms of scope and growth potential have given current trends.
It could help companies make better decisions when it comes time to expand or start-up new ventures by providing clients information about industry shifts to know if their product needs updating accordingly.
Developing a business investment advisory web app could transform the world in 2022, as it can assist you in unfastening excellent business opportunities.
It works in two steps. Either it will recommend the most progressive business plans, or users can explore the business opportunities by entering their investment budget.
If you are a startup company or SME searching for brilliant app ideas to get started with, this is an excellent idea!
E-wallet and digital payment
E-wallets are everywhere in this digital world, and you must use them frequently. Amazon Pay, Apple Pay, Google Pay are all great examples of e-wallets or digital payment methods.
In layman's terms, an e-wallet is an application connected to your bank account(s), using which you can pay at any time where the platform is supported. Make all your payments digital, fast, and secure with a touch of a button.
Commencing an e-wallet app has its complexities, but if executed correctly, it can be a certain successful web app business plan that can get your startup to millions within a year of launch.
Even though the before-mentioned payment web applications have been around only for five years presently, they have become a global sensation. It is prophesied that the digital payment market will develop 33% every year from 2021 to 2026.
You should begin a web app for digital payments because not many e-wallet apps are desktop-friendly. Most of the important names are focused only on mobile apps, allowing you to take advantage of and take control of an entire customer niche that is, in a sense, still "undiscovered."
Employee familiarization and training web app
Employee familiarization and training are essential, as they do not just include all the formal paperwork but also make new employees connect to the company's culture.
Employee familiarization and training web applications enable companies to store their documents online, eliminating the risk of miscommunication among employees. With some ticks, they can get access to any document anytime, anywhere!
To get started with this employee familiarization and training web app, you are required to hire a web app developer who can accomplish such features to help you maintain your progress seamlessly.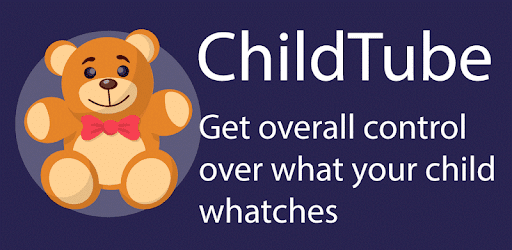 What are you doing when your child is watching YouTube videos on their own? Do they have safe browsing habits? How nice would it be if a web app helped monitor the content of the videos they're watching so you could make sure they stay safe online?
Well, now there is! Building a ChildTube app is one of the best web app ideas to earn capital in 2022, as this app will support you to have full control of the video content and make your child feel satisfied.
With this free service, parents can see which videos their children watch and how long and view comments posted by other users about the video.
Childtube is a web app that uses machine learning to help parents find kid-friendly content. It provides a curated platform for children and their families to watch educational videos, play games, and communicate in an online environment. In addition, it can provide education on important subjects such as mental health awareness and social skills training.
Children will learn from the content they are consuming while being entertained by interactive activities on this site. Parents can monitor their child's internet usage through easy-to-use parental controls and chat features built into ChildTube!
In 2022, the medical industry is projected to be one of the fastest-growing industries. For startups to get a piece of this pie, they will need to have a web app that can help with their needs in this area.
Every year, so many more people come down with life-threatening diseases or conditions that require serious medical attention.
This means that healthcare will continue to grow as an industry, and your company could be missing out if you don't adapt accordingly!
One way that your company could adopt is by creating a medical support web application where patients with illnesses such as cancer or heart disease can find resources like online consultation.
In 2022, the medical market is expected to generate over $3 trillion in revenue. For a startup to be successful, they need to have a product that solves a problem and will be used by their target audience.
A web app specifically created for medical support will provide solutions for future startups looking to get into this field of work.
Hiring a professional web development team to build this medical support app can connect the patients to this platform and assist them in fighting such health problems.
Your app will help secure medical history storage of your patient's data. But with blockchain technology, you can make this web application more convenient and capable of rendering more reliable services in record time.
Web app for try-and-buy your dream car
Owning the dream car is the second-most precious dream in people's life. Still, some people are scared of investing such a large number of their hard-earned cash in a car.
Hence, trying and buying a car can be an innovative app idea! It can help people book a car they expect to get and lease that car for a particular period on a rental basis.
Users can move towards the final order once they are convinced with its features, technology, and performance.
Fundraising web application
This is one of the greatest web app ideas for startups or businesses to earn money. With the numerous emerging technologies, dedicated web app development companies produce unique yet innovative app structures for startups.
Fundamentally, the simplistic concept behind this app idea is to build a platform for startups managing projects or planning to get commenced with any product to ask for funds on this platform.
Businesses are always looking for the next big thing, and now you can launch your web app where people post their unique products with working videos. Investors will visit if they like what's on offer – in return, 10-20% commission comes back to funders!
Startups are constantly looking for brand-new ideas to innovate to stay ahead of the competition.
Creating a language learning web app is one way that startups can continue to do so. As more and more people start traveling, it's important for their employees who may not speak the local language to communicate with customers in other countries.
This type of innovation will help your startup stand out from the rest!
On-demand grocery web app
An online business that has become the most popular yet progressive business possibility is on-demand grocery delivery apps.
Frustrated by the lack of an efficient way to grocery shop in a hyper-competitive market, people from all over are turning toward online delivery assistance.
Famous companies like Amazon and Flipkart have commenced delivering groceries directly at your doorstep, while small local stores also offer their products this way!
Despite what you might think now or in the future decades ago about technology being too new for everyone's liking-we see an opportunity here as well with emerging competitors still trying out different business models before settling down into long-term success stories.
This can be one of the most beneficial web application ideas in 2022!
Food recommendation/ review app
In today's fast-paced world, people are looking for new ways to get meals. With the growth of food apps and companies expanding into this industry, it is a great time for startups that want some success!
Make sure your app includes reviews from enthusiastic eaters who can provide recommendations based on what they've tried themselves – those choices will help users decide where the best place might try something new or visit an old favorite while out running errands.
A new startup idea is always exciting. But when the idea is to create a web app for bike servicing, it's even more exciting!
The first reason startups should consider this project is because it can generate revenue in many ways – including selling ads, doing sponsored deals, and partnering with local businesses.
The second reason is that this project could be very time-consuming, but there are plenty of benefits too!
These include learning about user behavior and experimentation with design layouts and navigation patterns. And lastly, as an entrepreneur or founder, creating your product from scratch allows you to build something you're proud of.
The fitness industry is booming, and it's time for you to take advantage of the trend. The number of people interested in improving their health continues to increase, which means your startup has ample opportunity to enter this market space with a web app that will help them achieve their goals.
If you're looking for an idea that has a high potential for success in 2022, then creating a fitness web app may be just what you need!
Do you want to know why it is a brilliant idea for startups to create a fitness web app in 2022?
According to the World Bank, there are currently more than 2 billion people living with chronic conditions. The global population of people with chronic conditions is expected to rise by 10% over the next ten years.
An estimated 1 billion people have diabetes, and this number will reach 3 billion by 2045. These statistics show a growing need for solutions that improve health care outcomes and reduce healthcare costs.
Furthermore, the lack of exercise has been linked as one of the leading causes of preventable death worldwide! So what does this mean for entrepreneurs? It means that creating a fitness web app would be extremely lucrative.
A startup club is organized for people who want to present their published online articles and video content on YouTube.
You view a list of submissions with the option to promote your favorite submission via social media channels or other marketing strategies. This transforms an app idea into something real by collaborating at every stage – from design through development up until launch!
There are many reasons why it is a brilliant idea for startups to create a video edit web app in 2022.
To start with the rise of AI and machine learning, we're witnessing an explosion in content creation and consumption. This means that there's an enormous opportunity for startups to carve out their niche in this space.
With platforms like YouTube, Facebook Live, Periscope, Twitch TV, and others dominating the market right now – there's no reason not to capitalize on this trend early on by creating your unique solution to serve these needs effectively.
The world is changing, and technology is evolving. With these changes, we see an increase in startups coming up with innovative ideas and products.
One such product that we believe should be on every startup's radar as a brilliant idea for 2022 is a video edit web app. This would allow people to make movies using various clips from other videos or images onto their accounts. The possibilities are endless!
Virtual reality-based web app for traveling
With the unmitigated hit of COVID-19 on the travel business, flying across borders has become so limited and complex.
But hiring an app developer with expertise in VR technology can assist you in creating a travel web application that presents virtual tours all across the globe.
The promise of Virtual Reality is coming to fruition. From the movie theater to the classroom, and now into our personal lives.
It's time for startups to take advantage of this trend by creating new immersive experiences that customers will want. One area where startups can create a new experience is travel – specifically virtual reality-based travel web apps taking people on tours of exotic locations through their headsets.
There are many opportunities in this space for developers who are interested in pursuing them!
In 2022, your chatbot could be the end-all to all of your customer service needs. In a world becoming increasingly digitalized and interactive, it's time for businesses to take advantage of this by creating an AI-based chatbot web app.
Chatbots will allow you to offer more personalized experiences for customers with their voices and personality. With a chatbot, you can provide instant answers to questions, personalize content based on specific interests or preferences, and even sell products directly from a bot without having any human interaction at all!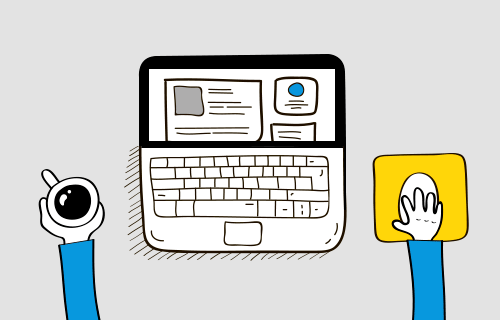 Meme and GIF developing app
The rise of social media has brought with it an entirely new way to communicate. Memes and GIFs have become a staple in almost every messaging app, but what if you could build your web app that helps people find engaging memes?
A startup could benefit from this idea! Or maybe there's something else we should be doing – creating platforms where others can share their creations too. To start making these apps, you need an expert developer who knows the technology well enough and which features will make them most useful for users.
Memes and GIFs have taken over the internet- so it's time to get on top of this trend. Depending on their business model, startups can use memes to stand out from others by being innovative or creative with their content strategy.
Making your meme would also show that you're invested in making something people want instead of just trying too hard, which is always better than expecting success automatically!
Web app for telling stories
This global pandemic has made it difficult for parents to keep their kids occupied. These storytelling web apps can work wonders. Parents use this to tell stories to their kids to give them some morals or pass on some knowledge.
To launch this storytelling web app, you are required to hire an app development team and a great story writer and allow writers to post their content on the portal.
Parents can go through the application and look for the new stories there.
With the number of views, you can start earning from the particular stories by giving premium services to the users.
Tenant finder/communications app
Tenants can now find a landlord to share their space within just minutes!
The tenant finder and communications app facilitate the connection between both parties, while potential renters get access through various profile options for finding someone who meets their needs.
Landlords will also enjoy peace of mind knowing that they have an official complaint system if something isn't up-to-snuff on property maintenance or standards – all without even having to spend time knocking on doors.
The tenant finder app will connect renters with landlords. Potential tenants can search through available properties and make an informed decision about which one is right for them by reviewing information on each apartment before signing up to be contacted automatically when another vacancy occurs or completing the application process online if they choose not to.
Landlords also have access to contact details if anything needs attention regarding their property. Maintenance concerns should arise during the tenancy (i e repairs), and know who paid rent using this innovative communications tool!
It's 2022, and you're trying to keep up with the latest news. You open your favorite social media app only to find that it is overrun with ads, all sponsored by various companies vying for your attention.
Maybe one of them will get lucky, and you'll click on their ad or sign up for whatever they're offering – but then what?
It feels like a waste of time to go through every single post to find out what happened today, so you decide instead just to read about it tomorrow when fewer ads are clogging the feed. But wait!
Tomorrow is another day filled with advertising and so on until eventually, you give up altogether because there's no way an ad-ridden experience can be enjoyable or informative.
Do you think that the news industry is outdated? Why not try something new and create a web app for news updates in 2022.
The design of this type of application should be simple and easy to use with an intuitive interface for reading articles. It should also be optimized to work well on mobile devices such as smartphones and tablets.
These apps are perfect for startups because they allow them to stay up-to-date on current events without spending time searching through different websites or opening multiple tabs in their browser, which can waste precious time!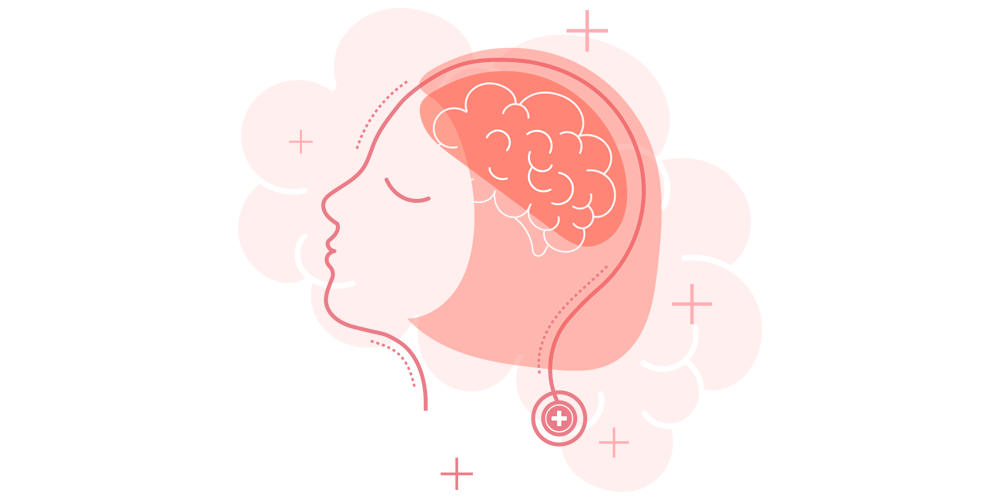 We are living in an era where mental health is on the rise. A study conducted by Lancet Psychiatry found that one in eight adults worldwide will be affected by mental illness at some point in their lifetime.
The lack of access and affordability makes it difficult for people worldwide to seek help when they need it most. We can't afford this anymore!
It's time we put our money where our mouth is and create an app for startups to promote awareness and fight against stigma-related issues around mental health so that more entrepreneurs can get back on their feet again – building great things instead of feeling broken inside.
Web app for a virtual property tour
Startups are the new way to build a business, and, as such, they need to invest in their future. Virtual property tours can help showcase their ideas and products and attract potential customers.
As startups grow bigger, they need to know how they will expand into new markets. This means that virtual reality tours of properties overseas could be an important part of your expansion strategy.
It's not just about looking at homes or commercial spaces from afar – you also want to experience these spaces before you sign on the dotted line with a purchase contract.
It would be wise for startups who might have ambitions of expanding outside their homeland borders to do so sooner rather than later because there is ever-increasing competition in this market, which will only continue to rise.
Automated interview process app
The Interview process is one of the most time-consuming and inefficient activities for any company.
Automated interview process software will be a game-changer in 2022 because it gives you the ability to get more done with your existing resources, increase candidate quality, reduce bias, and save a significant amount of money on recruitment advertising.
With so many companies struggling to find the right candidates due to a lack of skilled labor, this automation solution can help you hire better people faster than ever before.
And if you are looking for funding or want to attract investors – automated interviews show higher conversion rates than traditional ones at 40% vs. 20%.
Another brilliant web app idea 2022 for startups can be developing virtual meeting and video conferencing apps that enable companies to stay connected with their team anytime, anywhere, and conduct meetings with their clients.
These apps are fundamentally created for hosting remote virtual meetings and online sessions as well.
The ideal example of this type of app is Zoom or Skype, extensively used to manage online lessons, remote interviews, and video conference meetings in organizations.
Startups that succeed don't just have a great idea. They also have a vision for the future and a plan to execute it.
Creating an interior design web app in 2022 is one of those plans to help them get there. It also contains links to two companies that are currently working on this type of technology so you can see what your competition looks like and get inspired by other innovative ideas!
A startup company needs to focus on more than just the product they are creating. The space that their business occupies is important too. You need to create a space that is inviting, comfortable, and looks good.
One way you can do this is by building an interior design web app in 2022! This will allow your employees to develop creative ideas for the office while inspiring them for their own home or apartment.
AI-based accommodation recommendation app
Not everybody is blessed with their own home, and many people frequently look for properties in a different location. So whether it be for rent, a staycation, or vacation, a property-recommending app will help all these purposes.
Developing an accommodation recommendation app is an excellent idea for startups, as it will assist you in placing both buyers and sellers on the same platform.
Since this AI-powered service can foretell users' requirements with relative accuracy while providing relevant suggestions for business owners' listings without much hassle from them – developing such an application makes sense!
Creating web apps isn't easy, though; therefore, outsourcing a development company might be more appropriate to get quality results after all costs have been considered thoroughly.
Launching a money lending web app to help people who are short on cash is an excellent idea!
The main purpose of this new concept will be for users who can't afford their loan payments or have been denied by traditional lenders. It would give them peace of mind knowing that there's always money available if they need more quick access than usual before payday arrives.
In addition, running such services could provide financial companies with lucrative profits from interest rates depending upon many factors, including location and tips given during the process – making everyone involved happy!
The book lending web app is an innovative idea to make reading more accessible for all. Imagine if you could borrow books from your library, but instead of driving there, you would simply access it online.
This would be especially useful in rural areas where the nearest library may be hours away, and people don't have cars or money to travel far distances.
It's a great opportunity to innovate within the industry – startups are always looking for new ways to innovate and provide consumers with better services than what they're currently receiving (think Uber).
Creating this type of service gives them another way to stand out amongst competitors who haven't thought about or created something similar.
Web app for making new friends
"A friend in need is a friend indeed"!
Friend-making apps are the future! They make it easier for people looking to meet new friends to find each other, and they help those who are already friends stay connected.
The current generation is moving more into the digital world with online shopping, social media sites, and dating apps. Why not use this technology for good?
If you're a startup founder or entrepreneur who has an idea about how to change the way we do things in 2022 – here's your chance!
Show your support by including this sentence on your website: "I believe FriendMakingWebApp will be an important part of our lives in 2022."
One idea is to create a friend-making web app so that people aren't so lonely when they're away from their loved ones or don't have any friends around them.
This type of social network would provide an outlet for loneliness which could help alleviate stress on our planet's resources due to increased rates of mental illness and overcrowding in certain areas.
Web app for sending online gifts around the world
Gift-giving is an art that many people struggle with. When you're on a budget and trying to find something meaningful, it can be difficult to know what to buy.
It's even harder when the person lives in another city or another country. Startups can create a web app for sending gifts online around the world!
With the help of this application, you can send gifts from one part of the world to another with just a few clicks! The recipient will get their gift without ever having to leave home, and everyone gets exactly what they want- affordable gifts delivered quickly and easily worldwide.
Sounds like a win-win situation for everyone involved!
Finding a trustworthy and professional housekeeper for your home is a difficult task for every homemaker. But now, with this brilliant app idea, people can select from a wide variety of housekeepers with in-depth background checks.
It's 2022, and you're looking for a career change. You don't know what to do or where to start, but you need something that will allow for the flexibility of self-employment while still having benefits like health care, retirement savings, paid vacation time, etc. What should you do?
You could go back to school and get a degree in a new field. Or maybe take on some freelance work on the side as an independent contractor.
But those paths aren't necessarily going to be easy either with all of this uncertainty around jobs these days – especially if there's no clear path from one thing to another (e.g., how does one become a freelance writer?).
With the growing population and narrowing career opportunities, students face a great dilemma regarding their career path. So creating a web app that can assist you in deciding on your career and give some relevant insight would be an excellent option to make a profit for your startup in 2022.
Complaint registering app
We all know how it feels to have a complaint and not be able to voice it. Your voice needs to be heard, but you don't want the world to know about your issue.
This is a great opportunity for startups to create a web application that lets users register complaints anonymously with their comments and feedback so they can get the attention of those who need to hear what they have to say.
Where users can upload images or videos and text-based messages, too, all conversations will be private until someone decides otherwise.
There's no reason why startups shouldn't use this service when registering customer complaints – you'll never know what valuable feedback you're going to receive!
A lot of restaurants are switching to table booking software for their business. Why?
Well, it's because the web app is a huge timesaver for everyone involved in making reservations. You don't need to call or email someone every time you want to reserve a table.
It also eliminates the risk of double-booking tables and provides an easy way to manage your restaurant schedule in real-time. Web applications are obtainable on any gadget with internet access, which means that guests can book through your website while they're at home or work!
Plus, there's no need for expensive trading terminals when everything is digitalized on the web app!
With a table booking web app, users can explore the wide choice of restaurants in their fancied locations and book a table with ease.
The In-App Advanced Payment option offers advanced payment for your reservation without going out, which means less hassle on your end when prepping before going anywhere!
With reviews & ratings available right within this mobile software solution as well as menus that offer nutritional information about each dish offered by one's favorite eateries – it is easy to see why people love using these apps because they get everything beforehand, so there are no surprises or unplanned expenses at checkout time.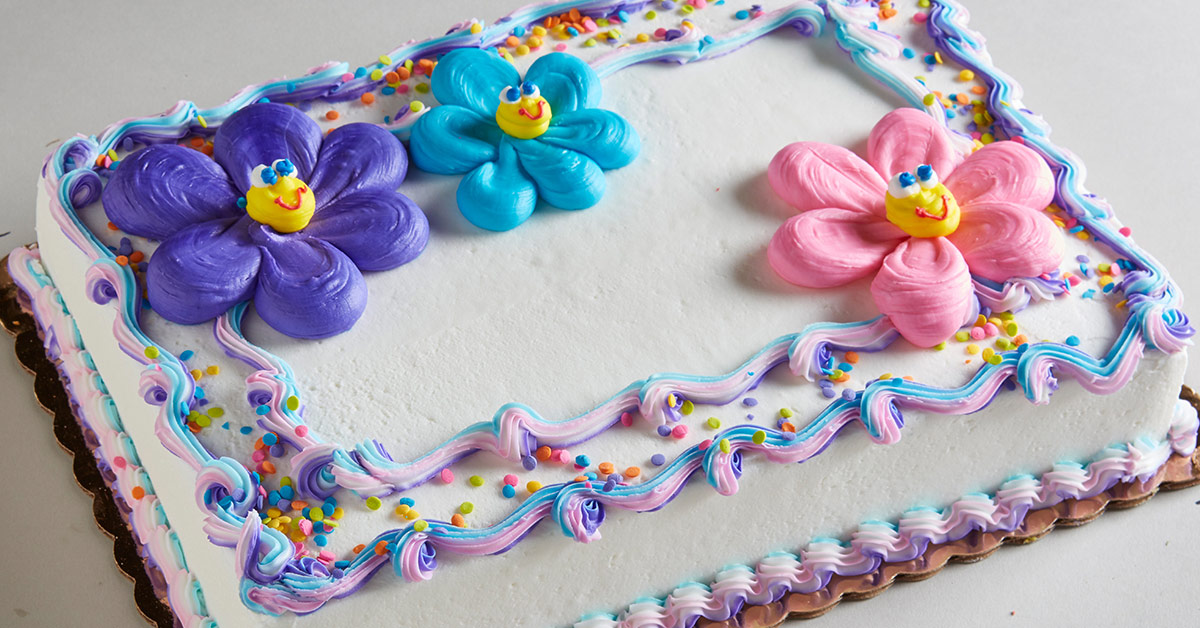 The idea of ordering a custom cake for an event or celebration is not new. However, the way we order these cakes has changed dramatically over the years!
Technology and social media have created a demand for customized cakes that must be ordered well in advance. As more people turn their attention to dieting and healthy living, they are looking at custom-made treats as an opportunity to indulge without feeling guilty about it!
A small business with minimal capital can easily create and manage its website using ecommerce platforms like Shopify. You could start by selling one or two types of cake flavors, but you will quickly learn what your customers want and need by listening to feedback from reviews on your site as well.
The growing population has become a major issue for the world. With more people than ever coming into contact, it becomes increasingly important to use every resource efficiently and effectively – from food production to water usage or energy conservation.
Yet many of us throw away fresh-from-the oven leftovers after an event; restaurants often serve only crumbs on their plates even though they are still edible (and tasty) foods like fruit salads consisting primarily out those ingredients); hotels dispose of door bins full mostly unused chocolates given as prizes during events such as weddings etc., while organizations within our governments waste tremendous amounts of precious resources through inefficient practices.
You can help curb hunger by creating your unique web app that connects donors with organizations collecting excess discarded foods; these apps will be easy enough if all necessary information about available resources (e.g., current supply levels) has already been collected beforehand!
Blockchain tax/invoicing app
This application can be one of the best web app ideas for expense management can be Blockchain Tax App.
This app will calculate how much tax one needs to pay according to their income and ensure that he always pays his correct amount with this smart-contract-based system developed using ethereum and hyper ledger technologies like blockchain frameworks.
Making presentations is always difficult. If you want to make them easier, the cloud presentation web app will use their cloud API and online collaboration tools so that all team members can give feedback on the quality of your idea before presenting it effectively!
Shared cloud storage can be another excellent app idea if your business wants to utilize blockchain development technology. Hence, every small business should keep an eye on this app idea.
The pandemic was a shock, both for employees and managers that strived to track the progress of distributed teams.
The many benefits of remote work are becoming more and more apparent. The freedom to work whenever you want, the ability to make your schedule, spend time with friends and family in person- these are just a few reasons why people enjoy this lifestyle.
But what about the tools? How do you stay productive without having access to all of your files or company data? This is where web apps for remote work come into play.
With a web app for remote work, you can easily collaborate on documents with other team members while still focusing on your tasks without any distractions.
Laundry could not only be a tiresome chore but also time-consuming. Most people are looking for ways to cut down on their laundry routine because it can take hours when you have to wait around for things like a rinse to pick up your clothes and bring them back cleaned!
An idea would simplify this process by designing the wash app where users simply select when they want someone else to do all dirty work; then just give us directions about what space is best suited (i.e., front door).
This idea can benefit both laundries that streamline customer experience and aggregators who don't have their equipment.
In this present time, there is a lot of demand for jobs. So many unemployed people can be attributed to not having easy access to both companies' needs and individual desires.
There isn't an app that connects employers with potential employees just waiting on opportunity; instead, individuals must navigate through hours or days-long webpages to find their dream career while simultaneously screening out any unqualified applicants who might want it more than them!
The way to reduce the gap in job hunting is by using an app that allows you to upload all of your qualifications, experience, and the company can post what they are looking for.
The algorithm will suggest similar jobs or employees which should be compared with one another before making any decision about hiring someone new.
The event organizer's woes are nothing compared to the task of managing an entire project. You need everything planned, and if you make one mistake, it can turn into a disaster!
Managing an event is not simple because if you're organizing it, everything should be preplanned, and nothing can go wrong. You need to remember all the things in sequence, which could take up a lot of time for your team or yourself.
But what if we get this app with reminders on time, so there's no stress? Everything about our events gets done before deadlines with ease!
This is possible by using a professional event management app through which any type of event can be managed easily. The possibilities include professional meetings, meetups for hobbyists, or organizations in need to organize something quickly with their members before it's too late!
How do you feel when your favorite photo is not perfect? Your memories are incomplete without it.
With the power of technology, we have found a way to fix this problem – with web apps for photo editing! Web app developers can use their creativity to develop applications that will help people edit photos online.
This has become an incredibly popular trend in startups because of its high demand and low development costs. It's also a great solution for busy people who don't have the time to go into Photoshop or Gimp every day.
The photo editing industry is an ever-growing market, with the number of photographers and graphic designers rising. There is a dire need for photo editors to keep up with this demand.
With so many people wanting their photos edited in different ways, there's no shortage of work for web app developers who can create photo editing tools like PicMonkey or similar apps that are easy to use and accessible at any time.
Web apps in this space offer users feature like cropping, color correction, adding filters or frames, uploading their images or choosing from stock images provided by the company (or both), overlaying text on top of an image with preset fonts and colors, making collages out of multiple photos at once and the list goes on.
Document saver app (Digi locker)
In this digital world where every work is completed through an online platform, people are inclined more towards paying bills or filling forms.
Nowadays, you can even do your transactions online! But sometimes it's important to keep some data files on the go for safekeeping too- so what should one do?
Get themselves an app locker just like we have in our offline system; they'll be able to store all their sensitive documents here without fear of losing access because these lockers act as secure safes keeping everything locked away until it's needed again.
If you're looking for a way to make the learning process more engaging, consider creating an augmented reality app.
These applications can help students understand complex materials and concepts better by providing virtual graphics that enhance their view inside textbooks or other educational resources as they learn on these new platforms.
Even though such programs already exist, there are not many who use them yet. This means it may be worth considering developing one yourself – especially if your goal is improving education!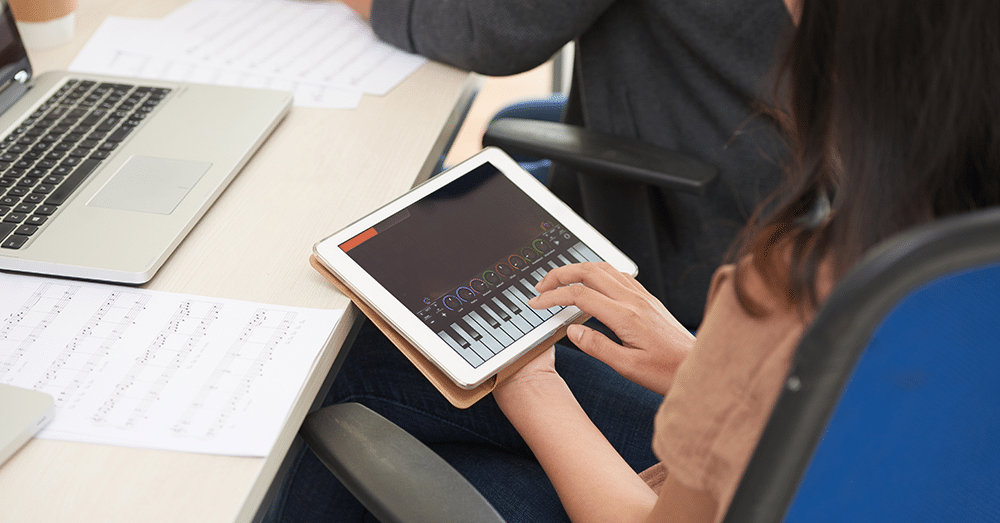 Conclusion
It has been a great year for startups. Along with exciting new ideas and innovations, we have seen some of the most innovative apps from emerging companies that positively change our society.
The following 50 web app ideas 2022 would be perfect for any startup looking to get ahead in the future by bringing innovation into their business model now!
FAQ
1. Which software is best for web app development?
There are many software packages available for web app development. Some of the more popular ones include WordPress, Drupal, and Ruby on Rails.
Others, too, like Joomla or Magento, may be better suited to certain needs.
2. What can I use for a web app?
In the early days of startups and development, it was all about Java. As time went on, Ruby on Rails became a popular framework for building web apps with an emphasis on front-end design.
Today, JavaScript is the language of choice for most developers when designing and developing web applications. Why?
It's because JavaScript has been adapted by almost every modern browser to provide a rich user experience throughout the entire application lifecycle. What does this mean?
You can use JavaScript in any part of your application, from data modeling to displaying information on a screen or managing interactions with users – you name it!
3. Which type of apps is in demand?
Apps that solve a problem and provide an immediate use case are always in demand. However, as apps become more ubiquitous, people's needs change.
The most successful apps of the future will be those that offer something new and innovative to their users. For this reason, startups and developers need to think about which type of app they want to build first: one with a higher level of sophistication or one with mass-market appeal!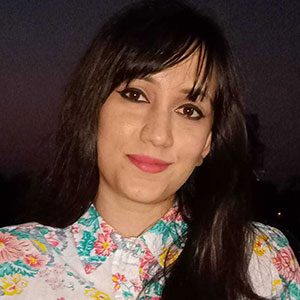 Parvin Khatun is a writer who works in Squash Apps is dedicated to providing high-quality content that can help clients get more visibility on the search engine results pages. She works hard to boost her clients' online presence through her content writing services- she has experience in SEO content writing, she writes about website articles, technical articles, and many others.