Web maintenance means your website is checked to ensure it works well and involves website maintenance costs. It also helps to keep it up-to-date to increase traffic. Your website's main purpose is to drive good traffic. Keep it updated with new content, keywords, and other relevant information. These factors will ensure that you remain relevant.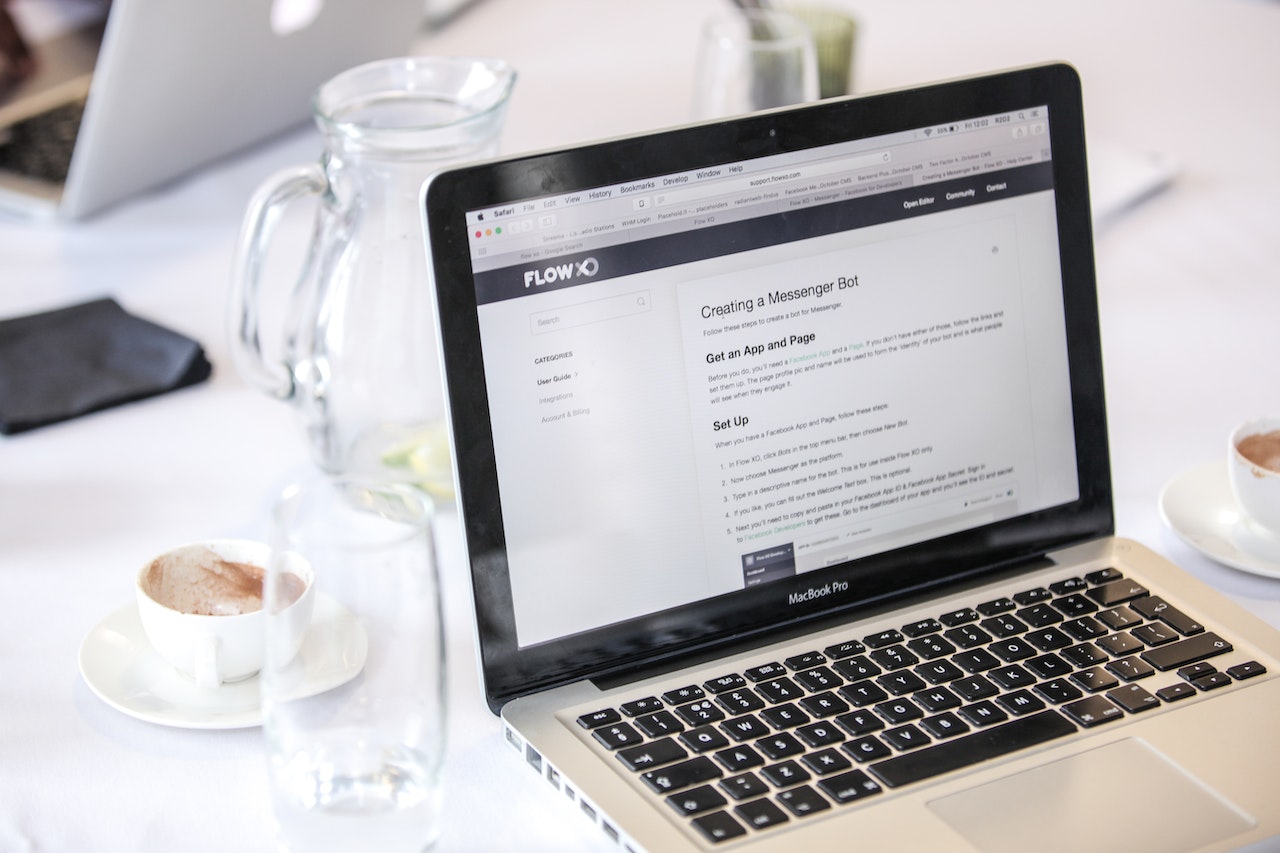 Website maintenance is important in attracting, retaining, and engaging customers. This article deals with comprehensive details related to website maintenance. Prospective customers are likely to first look at your website. Ensure you pay timely attention to Additional Maintenance Costs. Maintenance Plan Checklist, Monthly Website Maintenance Checklist, Quarterly Website Maintenance, Technical Website Maintenance, Maintenance Features, and Ecommerce System Maintenance.
Customers also search for information, value, and professionalism. Website maintenance costs are crucial. Your website will be more attractive and successful if you regularly update it with relevant content. This aspect will also help to maintain a high search rank.  
It has taken a lot of time and money to build a website. Websites are not designed to be self-sustaining. What is web maintenance? Do you know how much website maintenance costs? Let's see the answer. 
Website Maintenance Costs: Checklist
Features to check related to website maintenance. 
● Verify that the pages on your website are loading quickly and do not display any errors.
● Create a backup of your website to ensure that your data on your site is secure;
● Make sure you update the plugins and Software that you use on your website;
● Review all forms to ensure they're operating without a hitch.
● Eliminate spam comments from your pages or posts on your site.
● Verify the pages to make sure there aren't any broken links.
● Find 404 errors on your site and correct the problem;
● Ensure your blog is updated to attract your audience and retain visitors.
● Manage their clients' hosting accounts and ensure that everything runs smoothly.
The costs are as follows: 
● Hobby Website ($3-$25/month)– In this scenario, the domain and a hosting plan will likely be the only expenses you'll need to estimate as you'll be doing everything else yourself.
● Personal blog or website ($3-$25 /month)-Maintenance costs here are probably very similar to those of a hobby site. Their monthly fees are comparable if you use website builders such as Wix, Weebly, or Squarespace.
● Business websites ($15-$2750/month) — The most recurring costs for this type of website are domain hosting emails, graphics, and technical and maintenance. 
● E-commerce store/online shop ($25-$6000+/month) — Here's what you'll most likely spend on this type of website Hosting, domain emails, server graphics, email marketing security, technical support analytics, tracking, and security. The exact requirements and prices depend on the size of your store.
● Enterprise-level websites ($5150-$9740+/month) are the most costly to maintain websites of this quality. It requires top-of-the-line capabilities and design, and they are priced accordingly.
As elaborated below, the regularity would be even weekly, quarterly, monthly, and annual.
A solid web maintenance program should include, at least a minimum, the following features:
● Site and Server Security Updates.
● Site Maintenance and Support, as well as browser upgrades.
● Proactive Website Bug Fixing.
● Website Coding.
● Marketing Strategy Consulting.
● Creative Design.
● Sales lead Conversion Improvement.
There are other reasons you should keep your website updated:
Increases customer satisfaction
Consider your customer as a potential customer when you design your website. You will be frustrated if the website loads slowly and has broken links. You'll be happy if the website is well-maintained and has relevant content and responsive web design. Your priority is to provide a positive customer experience. Your visitors will be impressed by a well-designed website that encourages them to use your product. They will also endorse your brand to their family and friends. According to Forrester, new options have also emerged for computer users in the past two decades. 42 % of visitors leave a website because it poorly functions.
SEO Boosts
Google prefers well-optimized websites with the most relevant information. Poor redirects can make your website rank poorly in search engines. 
Google can crawl your website and find errors, making you de-indexed. Consider a beginner's guide to responsive web design.
Are the following factors reviewed-Maintenance Budget, Domain Registration Cost, Additional Domain Privacy Protection, Cost Of Domain Name, Domain Checker, Domain Name Availability, Domain Name Owner, and Domain Privacy Protection Service?
Pay attention to Expensive Hosting Services, Long-Term Hosting Costs, Hosting Dedicated Hosting, and Inventory Management Plugins.
Never neglect the following: Quarterly Website Maintenance, Technical Website Maintenance, Maintenance Features, Ecommerce System Maintenance, Maintenance Budget, Domain Registration Cost, and Additional Domain Privacy Protection.
It would help if you studied the Cost Of Domain Name, Domain Checker, Domain Name Availability, Domain Name Owner, Domain Privacy Protection Service, Expensive Hosting Service, and Long-Term Hosting Costs.
It would help if you decided on Hosting, Dedicated Hosting, Inventory Management Plugins, Contact Form Plugins, Plugin LikeFully, Premium Versions Costcaching Plugins, Core Updates, and Development Updates.
Increased Security
Your website's security is crucial, especially if you store sensitive information. Website maintenance costs include regular software updates and security patches to keep your website secure and safe. Hackers could target websites that aren't kept up to date for too long. A website that isn't updated for too long can attract hackers. Consider our successful company portfolio.
What are the tasks related to website maintenance?
A website is, as we all know, much like a vehicle. It needs to be maintained or become less useful over time.
Here's a list of the most important web maintenance tasks you should do monthly.
Review Search Console
Regularly checking the Google Search Console will let you know if any issues could affect your online marketing efforts. This tool will alert you if search engines cannot index your pages or if malware is on your website.
Please consult us on the following Monthly Basis, Routine Maintenance, Monthly Website Maintenance Cost, Regular Maintenance, Domain Names, and Hosting Services.
Research the following factors-Business Websites, Dedicated Servers, Private Servers, Average Cost, Contact Form, Technical Maintenance, Maintenance Tasks, Maintenance Service Providers, and Security Plugins.
Does your website need Content Updates for Ecommerce Businesses, Email Addresses, Personal Blogs, Professional Blogs, Search Rankings, and Security Measures?
Have you considered building Corporate Websites, Larger Websites?
What about the implication of Service Providers, Cheapest Options, Additional Features, Average Website Maintenance Cost, Maintenance Fees, Maintenance Providers, Monthly Maintenance, and Ongoing Maintenance?
Do not forget Domain Registration, Domain Name Registration, Custom Domain, Type Of Hosting, Software Updates, Business Owner, Custom Business Website, User Experience, Blog Posts, and Tech Support.
Consider employing Product Images.
2. Check for Broken Links
Broken links can frustrate your visitors, which will, in turn, harm your organic leads. Your ranking will be affected if search engine bots cannot find pages linking to them.
Do you consider the following factors to your website as appealing Designer Fees, Advanced Users, Tutorials & Guides For Users, Experienced Users
Take Plenty Of Time and ensure a Time Sensitive website.
Here are some possible reasons broken links could occur:
● This page has been moved, but links to other pages are still available.
● A link that points to pages is no longer available.
● An error in spelling was made in the connection.
● You can delete a plugin that links to your content.
● Replaced an image with a different filename
3. Update your CMS and Plugins
You should update your CMS (Content Management System) monthly to avoid potential vulnerabilities. Hackers can access CMS and WordPress plugins that are not working properly. Logging into the admin panel is a great way to do this.
Review Analytics
An analytical review is the best way to assess your website's performance and identify potential issues. Analytics lets you see traffic trends, bounce rates, engagement metrics, and other information. This aspect will allow you to understand what needs to change and help you create the content your customers want. Consider custom web application development.
What is the cost of website maintenance?
The following is a complete list of web maintenance tasks you should be following:
Weekly Website Maintenance Checklist
● You should check for error 404 and, if they exist, rectify them.
● To increase SEO traffic, you can post one or more blogs.
● Verify that all forms work properly.
● Share this blog post with your network.
● Check for broken links.
● You must update the Software and core plugins.
  2. Monthly Website Maintenance Checklist
● Do security checks.
● Check loading speed and resolve issues immediately.
● Analyze the major statistics.
● Local search visibility is essential.
● Change content to make it more relevant.
● Analyze the most and least-popular content.
3. Quarterly Website Maintenance Checklist
● Look for areas for content improvement.
● Update graphics and images
● Update meta titles and meta descriptions.
● Back up your website.
● Verify that popups and forms are working properly. Are working correctly.
● You can test your website with the most popular browsers.
● If it is less than 99.9%, check the uptime logs and take immediate action.
● Mobile-friendly websites are essential.
4. Annual Website Maintenance Checklist
● Consider a web design update.
● Make sure to update the copyright date in the footer and other references.
● Renew domain names
● For content accuracy, review.
● Update your best-performing blogs
What maintenance is required for a website?
We have all seen the importance and impact of web maintenance on website health. Utilize highly effective UI/UX services
These are just a few reasons to spend on Website Maintenance Costs.
Keep up-to-date
Your site will stay current and healthy if you keep up to date with any new updates. Your website will function seamlessly on all devices because new gadgets are introduced almost daily. You could also lose customers and invite hackers to your website if it isn't up-to-date.
Never disregard Project Basis, Types Of Websites, Online Presence, Setting up ECommerce Websites, Custom Ecommerce Websites, Design Costs, Basic Services, Premium Plans, Monthly Plans, Extra Features, Content Management Systems, Graphic Design, and Digital Marketing Strategy.
Will you review your website on an Annual Basis considering Maintenance Pricing, Maintenance Elements, Maintenance Rates., Maintenance Expert, and Maintenance Monthly?
2. Concentrate on your core business
It is time-consuming to maintain a website. It isn't easy to manage a website by yourself. This aspect will make it impossible for you to concentrate on your core business. A professional web maintenance service can assist you in spending more time developing new business strategies. Instead of worrying about technical matters, you can focus on what will help grow your business.
3. Protect your brand value
A website that isn't performing well is not something anyone likes. It doesn't matter if your website is slow in responding to one request. Downtimes can happen for all sites. Customers who experience multiple issues will lose trust in your brand. Unreliable websites are a sign of a brand that is not trustworthy and can lead to lost customers. You can keep your website in top shape by taking care of it regularly and ensuring that it meets your customers' expectations.
Factors that Influence Website Maintenance Costs in 2023
It is crucial to maintain your website regularly to attract new customers and increase traffic. Let's now look at the factors impacting web maintenance costs in 2023. 
Note your needs and request quotes from various service providers before you decide on a web maintenance plan. Check out INDIA's estimated monthly maintenance costs for multiple types of websites.
What maintenance is required for a website?
You are well-versed in the importance of web maintenance for your business. It isn't simple to choose the right web maintenance service. These are some aspects to keep in mind:
It is important to understand any web maintenance service's pricing structure before making a decision. There are many costs. Prices are determined primarily based on your business size, website complexity, and other factors such as e-commerce.
Different firms offer different maintenance plans. It is fundamental to define your needs clearly. A professional can help you list the web maintenance services you require and recommend a company that provides them.
Have you considered the importance of the following in your website: Firm Budget, SummaryAverage Price Range, Dirt-Cheap Prices, Essential Aspects, Functionality Optimization, and Multilingual Functionality?
Ensure dynamism in Header Image, Registering Process, Sign-Up Process, Payment Systems, and Payment Models.
Select a Reputable Company
Once you have narrowed down a small number of companies to consider, you can do some research about them. You can verify online reviews, client testimonials, social media, etc. You can find the appropriate service provider for you. Consider for your mobile and web app the best Custom Software Product Development.
Ensure you have Plenty Of Time. Are you Time Sensitive?
Consider the following in your decision as a Premade Theme. Theme Directory, Tech Skills, Tech Novice, Reliable Tech, Customer Service Provider, Customer Service Representative, Customer Service Team, Maintenance, Total Cost Estimate. Also, refer to the 10 steps to the best mobile app development process.
Never neglect the following: (One-Off)Total Cost Estimate, Pre-Made Templates, and Premade Templates. Template Customization, Contact Form Plugins, Ongoing Charge, Charge Rates, and One-Time Charge. Although you can complete these tasks yourself, hiring a professional website maintenance company like Squash Apps is best.
Conclusion
Website maintenance may not have been your priority. We hope you have found this blog practical in understanding the importance of website maintenance and its benefits. Do you consider the following add-ons to your website as appealing as the following: Designer Fees, Advanced Users, Tutorials, Or guides for Users and Experienced Users?
.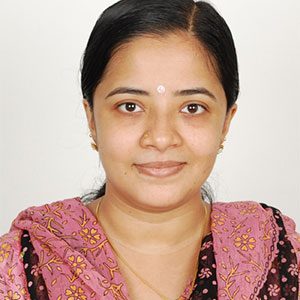 Dr.Supreena has published two international books in finance with the able guidance of her guide and department at Ethiraj College of Women, University of Madras during her PhD in Economics and Finance. She is the Recipient of Dr Vedagiri Shanmugasundaram (An Oxford Scholar) Award for Outstanding and Successful PhD Candidate from Ethiraj College for Women concerning research record and academic distinction. She is experienced in the domain of finance, digital marketing and information technology writing on Artificial Intelligence, IoT, PaaS and SaaS cloud computing etc. She is NIIT qualified in Advanced Network Computing, Google Certified in digital marketing. Her hobbies to maintain balance and reduce stress are gardening and cooking.