As a business professional, you know that managing a website is essential to success. But what if you're too busy running your business to manage your website effectively? Don't worry; our professional website management tips will help you stay on top of things. 
By using the right tools and strategies, you can keep your website up-to-date and effective without sacrificing precious time. So whether you're just getting started or you've been running your website for years, read on for some helpful tips!
What is website management?
To have an effective website, it's important to have a clear understanding of website management. Website management involves all aspects of maintaining your website, from creating and uploading content to optimizing your site for search engines.
Think of website management as a way to keep your online presence streamlined and organized. By optimizing and updating your website regularly, you can improve your customer experience while protecting your brand.
In addition to website design and development, there are various other aspects to managing your website, such as creating and implementing policies, monitoring traffic and performance, and handling content updates.
By taking a proactive approach to website management, you can ensure that your site runs smoothly and looks great.
If you're running a business, it's important to have a strong web presence. This means having a website that ranks high in search engine results pages (SERPs).
To ensure this, you need to optimize your website for search engines with on-page SEO services. Fortunately, many reputable companies offer this type of service. 
If you're looking to improve your website's ranking, you need on-page SEO services from a trusted provider. We offer comprehensive on-page SEO services to help your website rank higher in Google and other search engines. 
The importance of website management for your business
Businesses of all sizes realize the importance of a website, but many struggles to effectively manage and maintain one. Unfortunately, this can lead to a number of negative consequences, including decreased sales and reduced customer trust.
Your website is the first impression potential customers have of your business, and it's a key part of your marketing efforts. So your website must be well-maintained and up-to-date.
A good website management service will keep your website updated with fresh content, optimize it for search engines, and troubleshoot any issues that arise.
They can also help you track how well your site is performing and make suggestions for improving its effectiveness.
A well-designed and well-maintained website can help you generate leads, close sales, and build your brand.
Make sure it's updated regularly. 
Make sure it's mobile-friendly. 
Make sure it's SEO-friendly.
And when you're juggling so many responsibilities, it can be tough to find the time to focus on website management. But neglecting this aspect of your business can be a big mistake.
12 Website Management Tips to help Business Owners to make the most of the websites
#1. Keep your website up-to-date
To ensure your website is giving off the right impressions and performing at its best, it's important to manage it regularly. This means keeping all content up-to-date, monitoring traffic and analytics, and making tweaks where necessary.
Make sure you have a content management system (CMS) to help you easily update your website. WordPress is a free CMS that many businesses use.
Keep your website design current by using a responsive or regularly updated theme. Also, make sure all of your contact information and social media profiles are correct and up-to-date.
Promote your website through online and offline marketing channels to draw more visitors. Having an outdated website can hurt your business's credibility.
#2. Select a capable host
A business website is essential for all businesses, whether they are online or brick and mortar. It's a way to showcase your products and services to the world and provide information about your company and how to get in touch.
So, you must select a capable host to manage your website effectively. This will ensure that your site is always up and running, loading quickly for visitors, and looking great.
Many business professionals are tasked with finding a suitable host for their website.
Many hosts are available on the market, so be sure to do your research before deciding. By choosing the right host, you can avoid common problems and ensure that your website meets your business's needs.
Compare prices between hosts to find the best deal. And be sure to read reviews from other business owners who have used these hosts!
#3. Build your strategy and know your visitors
Many different software programs and applications can help you with website management.
These programs can make tasks like creating or editing pages, adding content, or tracking traffic much easier.
Establish regular maintenance tasks and stick to them. This will help ensure that your website stays updated and running smoothly. Common maintenance tasks include updating content, testing links, checking for broken images or links, and monitoring traffic levels.
No matter what type of website you manage, it's important to have a clear strategy in place for how you'll handle everything from updates and content creation to user engagement and marketing.
But before you can develop a strategy, you need to know your audience and what they want from your site.
By understanding your target users and what they're looking for, you can create a website that meets their needs while reflecting your brand's unique voice and personality.
So don't skip over this critical step – take the time to understand your audience, and then use that information to build an effective website management plan.
By monitoring your website closely, you can ensure that it's functioning properly and meeting your business goals.
Therefore, it's important to ensure that your website is well-maintained and represents your company in the best light possible.
#5. Good design is essential
To have an effective website, it is necessary to have a good website design. Conversely, poor design can lead to several business problems, including decreased traffic and conversions and negative public opinion.
Good design should be considered an essential part of website management for any business. By ensuring that your website is visually appealing and easy to use, you can improve your chances of success online.
Creating high-quality, engaging content is essential for website management. Not only does it help keep your site looking fresh and updated, but it also makes your business look credible to potential customers.
Unfortunately, many business professionals don't have the time or resources to create their content, which professional content creators can come in handy.
If you're looking for help with website management, be sure to consider a professional content creator. They can make a big difference in the success of your business!
To ensure that your website is operating at its best, it's important to monitor traffic and make necessary changes accordingly.
By doing so, you'll be able to manage your website more effectively while ensuring that your visitors have the best possible experience.
By tracking who is visiting your site and how they are getting there, you can optimize your content and marketing efforts to ensure that you're reaching the right people.
Traffic data can also help you identify problems with your site and determine where you need to make improvements.
Keeping it simple is essential for website management for your business. By using intuitive content management software and streamlined processes, you can ensure that your website always looks great and runs smoothly.
Creating a streamlined website management system doesn't have to be complicated. You can keep your website running smoothly using basic organization tools and creating clear folders for different files.
Make sure to use consistent naming conventions for all of your files, so you can easily find what you need when you need it. You should also create a backup plan in case of an emergency.
Adding video content to your website is crucial for effective website management. Not only will it keep visitors engaged, but it can also help you communicate your message more effectively.
You can ensure that your website is always up-to-date and delivers the best possible experience to your audience by utilizing video content.
Keep the videos short and to the point – nobody wants to watch a long, boring video. So try to keep them under five minutes long so people can watch them without getting bored. 
Make sure the videos are relevant to your business – this is important if you want visitors to watch them. Your videos should provide educational information rather than just being promotional materials. 
#10. Select a content management system
A content management system (CMS) is software that helps you create and manage the content on your website.
Many different CMS options are available, so it can be difficult to choose the right one for your business.
#11. Remove redundant elements
To operate a website effectively, it's essential to remove any redundant elements. This includes outdated information, duplicate pages, and anything else that is no longer necessary.
By streamlining your site, you'll make it easier for visitors to find what they require, and you'll be able to update content more easily. A streamlined website also looks more professional and can help improve your online presence.
Delete unnecessary pages and content. If anything on your site isn't essential, get rid of it. This will help reduce the amount of work you need to do to keep your site up-to-date. 
Streamline your navigation menu. Make sure your menu is concise and easy to navigate. This will help visitors find what they're looking for quickly and easily. 
Use CSS instead of HTML where possible. 
#12. Checking landing pages
If you're running a website, it's important to make sure your landing pages are effective. Checking your landing pages periodically will help ensure that your website is managed effectively.
Enterprises need to be aligned with the right processes and frameworks to accelerate time-to-market. Lightning-fast digital product releases are necessary, which is why companies that want their applications done quickly should consider adopting an agile or DevOps mindset.
Keep in mind the following tips when reviewing your landing pages:
-Do they contain relevant information?
-Are they easy to navigate?
If you find that your landing pages need some improvement, don't worry – there are plenty of ways to make them more effective.
Just take the time to review them and make the necessary changes. Doing so can help improve your website's performance and drive more traffic your way.
A well-managed website is a key to the success of any business. It's often the first impression a customer has of your company and can determine whether they will do business with you.
That's why it's important to partner with an experienced website development company like ours that can help you create a website that not only looks great but also functions well and drives conversions.
Frequently Asked Questions
1. What makes a good website manager?
A few key qualities that all good managers share regarding website management. They have a keen eye for detail, strong organizational skills, and the ability to think creatively to solve problems.
2. How do you manage a website?
Managing a website can be a daunting task, but it's important to remember that every website is different. What works for one business may not work for another.
That being said, here are some tips to help get you started: 1) Think about your goals and objectives for your website. What do you want it to achieve? 2) Define your target audience.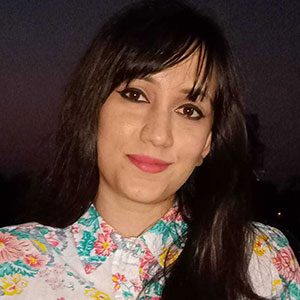 Parvin Khatun is a writer who works in Squash Apps is dedicated to providing high-quality content that can help clients get more visibility on the search engine results pages. She works hard to boost her clients' online presence through her content writing services- she has experience in SEO content writing, she writes about website articles, technical articles, and many others.