These days, apps are all the rage, but what happens when you want to create an app but do not know how to code it? What is an app cloud? 
Freepik
App Cloud is a platform that allows you to create and deploy apps without worrying about any technical details. It also makes it easy to share your apps with others, which can be helpful if you want to get feedback on your app or collaborate with others on a project. 
What is an app cloud?
An app cloud is a platform that allows you to develop, deploy and manage your applications. 
Unlike traditional web hosting, an app cloud gives you everything you need to create and run your apps. This makes it easy for businesses to develop and deploy their apps quickly and efficiently. 
There are different app clouds that businesses can use to store and access their data. The most common are public app clouds, private app clouds, and hybrid app clouds.
Public app clouds are owned and operated by a third-party provider, such as Amazon Web Services (AWS) or Microsoft Azure. These providers offer various services, including cloud storage, computing, and networking. Businesses can access public app clouds using the internet.
Private app clouds are owned and operated by a single organization. They can be deployed on-premises or in a remote data center. Private app clouds are more secure than public app clouds, but they can be more expensive to set up and maintain.
Hybrid app clouds are a combination of public and private app clouds. They offer the benefits of both but can be more complex to set up and manage.
In 2022, businesses need an app cloud for several reasons–  
First, the app cloud will allow businesses to manage and update apps more efficiently. 
Second, the app cloud will allow businesses to scale their apps easily. 
And third, the app cloud will provide a more secure environment for businesses to store and access their data. 
App cloud platforms are interesting because there are various benefits of cloud apps for businesses. In addition to the reasons mentioned above, app cloud platforms can also help businesses save money on infrastructure costs.
Additionally, app cloud platforms can help businesses improve their performance and connectivity.
Freepik
Top 6 benefits of app cloud for your business
1. Scale your apps
When your business expands, hosting your apps in the cloud is excellent. You can scale your app with this type of hosting. In addition, cloud hosting companies have pre-built points of presence worldwide. This means you can expand into new markets without a large investment.
2. Budget-friendly
Why spend money on data centers when you can get cloud hosting? Your business will only be charged for the bandwidth used and not a penny more, so there's no need to worry about maintaining those servers.
3. Flexibility
You can manage your app from anywhere with the help of cloud hosting. In apps and computer software programs, problems are bound to happen. 
Quickly rectifying the issues with your application will be a breeze when you can access it from home, while on holiday, or during your daily commute.
4. Reliability
If you're running an app that needs reliable, cloud-based hosting is necessary. 
Cloud providers constantly update their networks and do not suffer from any security holes in their programs like traditional server providers because they are always up to date with releases made by developers worldwide. 
5. Readily accessible
If you're looking for a way to make your business information more accessible, look no further than the app cloud. 
With this service, you can store and access your information from any device, anywhere. In addition, cloud applications make it easy to share your information with others. 
6. Unilaterally sync user data
Cloud-based hosting is the best way to create a highly collaborative ecosystem for your app. 
You can effortlessly sync your users with sync data by using VPN-based servers. However, cloud hosting is generally far more robust and effective.
What is the app cloud used for?
App cloud allows you to create a cloud-based framework that offers functionality to an app that runs through a browser or native Android. 
Cloud applications refer to an app service with the bulk of the processing on the internet, with only the front end running in an app or on a web browser on your back. 
The cloud application servers are used to store and run applications. It is a type of cloud computing that allows users to access and use apps. App clouds are often used by businesses to save on costs and resources.
So what is an app cloud? Simply put, it's a platform that allows businesses to develop and deploy mobile apps quickly and easily. But why is this important for businesses? 
Using an app cloud platform has several advantages, including cost savings, increased efficiency, and reaching more customers. 
In addition, businesses can take advantage of pre-built features and modules that make creating an app faster and easier than ever before.
There are a lot of factors to consider, including cost, features, and ease of use.
One option is Google App Engine. It offers a free tier of service that can be a great option for small businesses. It also has many features, including the ability to scale quickly and support multiple programming languages.
Another option is Amazon Web Services. It's a bit more expensive than Google App Engine, but it offers many storage options and can be a good choice for businesses that need more control over their data.
Finally, you can also consider Microsoft Azure. It offers many features and can be a good choice for businesses that want to use Microsoft products and services.
Ultimately, the best app cloud for your business will depend on your specific needs. 
Conclusion
App cloud platforms are becoming more and more popular for businesses as they offer a wide range of advantages. 
If you're looking for an effective method to handle your business apps or want to start using the app cloud, contact our team today. Our proficient team will assist you in getting started with this robust technology and show you how it can benefit your bottom line.
FAQs
1. What are the challenges faced by cloud platforms?
There are many challenges that cloud platforms face, ranging from security and privacy concerns to interoperability issues. However, the most significant challenge is assuring that data is protected and confidential. 
2. How do cloud applications help businesses?
Cloud applications help businesses by increasing efficiency and reducing costs. In addition, cloud applications help businesses by making it easier to access data and applications from any location.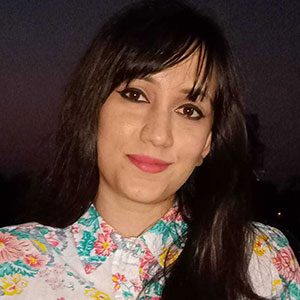 Parvin Khatun is a writer who works in Squash Apps is dedicated to providing high-quality content that can help clients get more visibility on the search engine results pages. She works hard to boost her clients' online presence through her content writing services- she has experience in SEO content writing, she writes about website articles, technical articles, and many others.