When marketing your business, Digital Marketing Strategists can help you plan and execute a successful online campaign. By developing a comprehensive marketing strategy, DMSs can help improve your website's visibility, drive traffic to your site, and create leads that convert customers.
Marketing is always evolving, and in today's world, digital marketing strategies are essential for businesses of all sizes. Social media has become an important resource for connecting with customers. This trend will also continue! Many channels are available, including content creation, SEO optimization, email campaigns, etc.
To stay ahead of your competition, you need a digital marketing expert on speed dial. Whether it's to get started with social media or enhance an already existing strategy for success, a strategist who specializes in this area will be able to help grow brand awareness while also attracting new customers. Hire a digital marketing strategist to take your online presence to the next level.
Introduction to Digital Marketing Strategist:
In digital marketing, strategists plan, direct, and support the execution of various types of online advertising programs.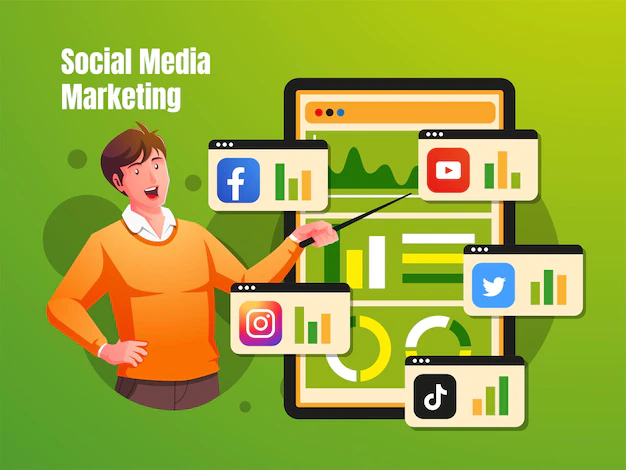 Digital marketing strategists are the creative minds behind brands' digital presence. They can audit existing advertising methods a company uses to determine which ones have successfully achieved desired outcomes on an audience level, then create new campaigns based on this information for future use.
The competition and trends in promotional strategies are always changing, but one thing that remains constant is the expert eye for analyzing customers' needs.
There are many benefits to being a digital marketing strategist, but data analysis is one of the most important skills you need. You must be able not only to understand what your campaigns do well and where they could use improvement; but also know how other companies' strategies compare with yours so that plans will be more successful than current ones.
The strategist is more of an operations officer. They will often help digital marketing specialists and content creators produce campaigns. Still, their involvement with these activities goes deeper than planning. It's about strategizing for your company's future.
Marketing careers are rising, and marketing-related job demand is set to increase by 10% in 2026, well above average for all career fields.
Roles and Responsibilities of a Digital Marketing Strategist:
The digital marketing strategist's role is to provide a company with inbound strategies that will help reach targeted audiences. They are also responsible for analyzing trends and suggesting potential campaign opportunities, ranging from social media posts or email campaigns to website design updates.
The following are the key responsibilities of digital marketing strategists:
Market Analysis:
A successful marketing campaign begins with understanding your target audience. This information will help you identify what techniques and strategies may work best for them and any trends currently popular among these individuals or companies.
Auditing & Analysis:
With so many factors to consider, strategists and marketers alike must take an honest look at their past campaigns and analyze the current strategies to determine which ones should be maintained or changed.
Developing Marketing Campaign:
With the ever-growing importance of digital channels, strategists must be able not only to identify opportunities but also implement strategies that use these platforms. These could include email marketing or content creation on social media sites like Facebook to enhance your overall marketing strategy with a focus on customers' eyes.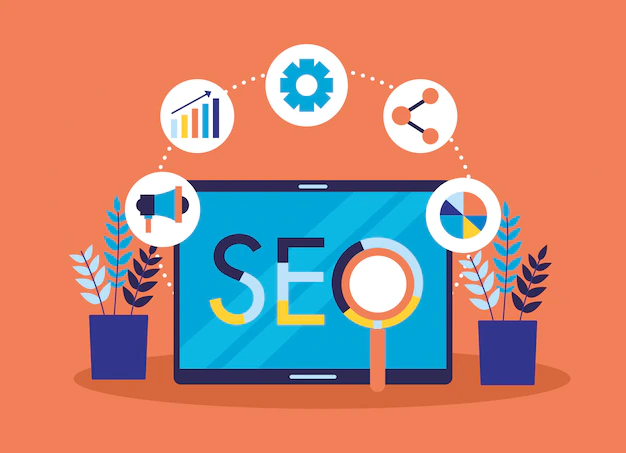 Freepik
Search Engine Optimization:
Your marketing strategies must be up-to-date in a world where the web is constantly evolving. That's why an online strategist works with other professionals to find opportunities for SEO Strategies and develop successful campaigns that lead you to more customers.
Brand Building:
When building your online presence, a strategist can make all the difference. They will be able to help you with implementing various frameworks for branding and value creation to create an effective digital strategy that meets both short-term goals as well as long-term ones.
Customer Engagement:
Keeping your website's visitors interested is an important aspect of digital marketing. The key lies in keeping a site fresh and relevant for potential customers, which will ultimately lead them from sightseeing on their way through browsing your products or services.
Customer engagement is an art that can be measured. It has been proven to have many benefits, and the ROI for this strategy may take some time, but it's worth every second.
Content Strategy:
Content marketing is a powerful tool for building your company's brand and increasing revenue. But it can also be the foundation of an effective campaign or sinkhole if done correctly. You could utilize many strategies when creating content that will affect its effectiveness in reaching potential customers. And how much time/money they invest into reading each piece, so consider all these factors before getting started.
Online Reputation Management:
Online reputation management is an important part of your personal and business life. You can get it done honestly, but others might try to affect how you're seen negatively. Hiring a professional digital marketing strategist helps counter that effect for sure.
Building Lasting Partnerships:
Choosing a digital marketing strategist helps you grow your business by engaging in strategic planning that aligns with your and their client's goals and provides valuable insight into optimizing social media campaigns and pay-per-click management. You'll feel more at ease knowing there is an expert who has been through this process, which means less stress for everyone.
The best digital marketing solutions will help your business in various ways. They provide you with an online presence, and these tools allow communication and collaboration between all areas, from customer service to inventory management.
Conclusion:
A digital marketing strategist can help you map out a long-term plan for your business, identify areas of improvement and growth, and provide guidance on how to reach your target audience most effectively. If you're looking for help taking your online presence to the next level, consider the best in town after research.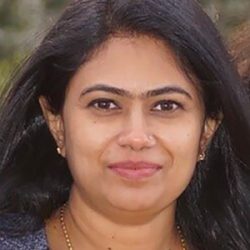 A fun-loving, creative, and passionate writer. Experienced as a curriculum writer for kids at CompuSkool (Information Technology) written interactive learning materials that engaged young minds between 3 to 17 year olds across different technology areas. After a break from writing, now pursuing passion through blogging. Now a technical writer at Squash Apps. Waiting for the future to reveal itself as days unfold.