What is the importance of B2B SEO?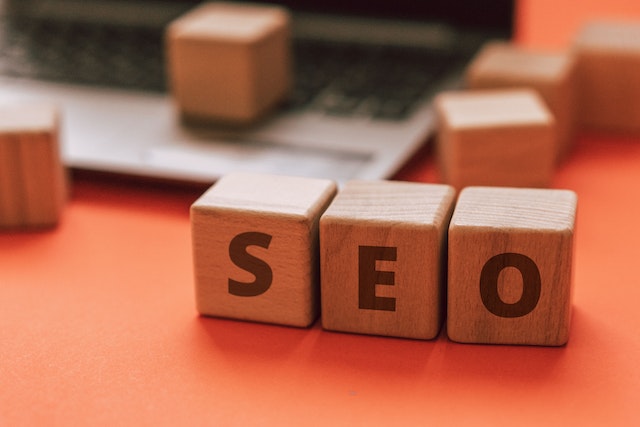 Your website's value to users is greater, so the higher your site ranks, the more users will see it and the more traffic it receives. Sounds cool, huh? To begin this process, you only need to master SEO.
These 7 tips will help you improve your website to rank in the top 10 search results.
7 B2B SEO strategy Tips to Increase Website Traffic
Enhance website structure and design
Users will leave your site in seconds for two reasons: either they found the correct information immediately or didn't. This second case is critical for you. Did they not see the right CTA button or contact page? Was it poor navigation, unreadable text, or poor design? Search engines don't care about the reason. Search engines don't. Users won't be engaged or care about the cause. If your content isn't queried, users won't be entertained.
If people stay on your website and explore it, their ranking will increase. So don't miss the chance to grab them with a well-structured and intuitive website that assists your B2B SEO strategy to find answers. How often do you visit the second Google page? Yeah, you got us right. Most times, the first 10 results will be sufficient to provide you with the necessary information. After that, businesses do everything possible to get to the top.SEO is interesting if you are familiar with the below-mentioned terms:
2. Mobile optimization: Optimize your website
Every company should have a mobile website. Google will most likely search your website from an iOS or Android phone. Ensure that the images, text, and buttons are not overlaid and properly scaled. Also, ensure the location of the menu bar and text is correct. Users will not wait another 5 seconds to download multimedia files to speed uploading. Consider AngularJS SEO with Prerender.io.
Google places a high priority on the indexation and display of mobile-intended websites (mobile-first experience). So make sure your site has a mobile version.
3. Meta descriptions are the key to understanding how meta descriptions work
Google can understand your blog's topic-related answers and adds value. It "reads" the so-called meta description.
What's that? The headings of web pages in search results are often very similar. What is the difference? The meta descriptions are the sentences under a title. They can be set in a CMS. The post's explanation must be clear and concise before users open it. Make those sentences straightforward and include 1-2 keywords.
This aspect will help you avoid competition with other topics-related articles on your blog. Creating appealing descriptions that are unique, relevant, and attractive descriptions cannot be easy. AI content generation tools make it easy. Consider outsourcing our SEO talent. Consider the Best SEO Content Writing Services to help you rank better.
4. Visuals
A blog post with decent quality should have several images embedded. Unfortunately, Google doesn't have the eyes to see pictures, so describe them in your CMS. (Here is how it works in WordPress). If your image is not loaded, alt text will be displayed. However, the Alt text should not be confused with file names — these can also be optimized.
Alt tags should contain 8-10 words or 125 symbols. It would help if you made them as relevant and accurate as possible. If you have any information about the person or location of the photo, please name them. If you don't know the place, person, or event in the picture, give a general description closely related to your topic. For example, instead of "Woman giving a presentation," let it be "SaaS startup CEO showing a demo to potential clients."
If you do so, your image will be featured in Google's image search results. This aspect is a great way for you to stand out.
5. Embed long-tail keywords
To find the relevant information on the web, you had only to enter a few words years ago. With billions upon billions of content pages, it is now possible to include more keywords to find the exact answers. Voice assistants are great for long searches.
Users enter big questions and long phrases to be as precise as possible and receive the intended answers quickly. There is no time to go from one link to another, consuming much information. If you can answer the prospect's questions first and credibly, you will get a new visitor to your site. Search engines reward you.
Keyword stuffing is no longer possible if you don't include many key phrases of two words. Keep your post focused on the topic, and add at least two keywords with high volume.
6. Structure long, structured reads
Search engines will give you a rating on the value of your resource to users. The longer the post, the greater the chance the reader will be able to answer his questions. However, a position of 4,000 words can seem excessive for SEO purposes. HubSpot states that the ideal SEO blog post should contain between 2100-2400 words. That's quite a large article.
It cannot be easy to read even a thousand words. So use titles and subtitles with keywords. Split paragraphs. Use lists. Use bold font. Don't be afraid to use white space. This aspect will make your content more easily readable and allow search engines and readers to skim through it quickly.
7. Add links
Links to external sources
Google will see evidence that you have done your research by including links to reliable websites in your posts, particularly if you back up your claims with statistics or citations. As a result, your readers will trust you more and be grateful for the additional information you provide. If you want to be more familiar with SEO, please learn the below, such concerning competitor the B2B Competitor, Competitor Strategies, Key Competitors, Guide On Link, and Handy Guides. Consider B2C Websites, Future SEO Efforts, B2B SEO Efforts, Topic Clusters, and B2B SEO Performance.
What is your Step Roadmap and Universal Step?

Do you have an Ongoing, Long-Term Process?

Consider the 

People Per Month Searching and Mobile-Friendliness

 And Mobile Site Speed.

Do not forget Employee Happiness and Employee Wellness Programs.

Be aware of Technical Errors.
Links to internal resources
These links refer to pages on your website. Internal links increase user engagement with your web resources and encourage them to explore your site more. The chances of conversion increase as a result. Engines can also learn how your pages link to one another. Google algorithms will give you a higher rating if your consistency is greater. But references shouldn't be used to boost your SEO. Instead, they should always be used to support and broaden the statements. Do read A-Z of SEO: Tips to Rank Better Web Traffic.
Backlinks
Each backlink is a vote to your website. It's saying that you believe it adds value and helps people find answers. This aspect holds for both readers and search engines. This aspect is how authority is built. Guest posting and maintaining fresh and relevant content, or guest posting, are two ways to get backlinks. Users will appreciate a high-quality blog that has a link to it. Please be familiar with the below-mentioned terms before making a decision:
Consider the following Search Rankings, Potential Buyers, and Broad Audience, and stay away from Toxic Backlinks.
Never forget High-Quality Backlinks as well as B2B Websites, including E-Commerce Websites and Complex Sales Funnels
Consider while creating SEO: Shoulder Topics
1. Guest Posts to write on
2. Keyword Research Process to form
3. B2B Sites to create
4. B2C Brands to create
5. Long-Tail Keywords to implement
6. Share Of Voice in the market
7. Extra Push effort from your side
8. Ideal Customer Profiles to reach
9. Keyword Explorer to conduct
Have a good Load Speed and implement the B2B Content Creation Rule. Perform a B2B SEO Content Audit and steer away from Technical SEO Errors.
Wrap it up
These are our top tips to improve your SEO rank on search engines like Google, Yahoo!, and Bing.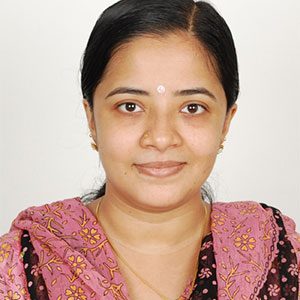 Dr.Supreena has published two international books in finance with the able guidance of her guide and department at Ethiraj College of Women, University of Madras during her PhD in Economics and Finance. She is the Recipient of Dr Vedagiri Shanmugasundaram (An Oxford Scholar) Award for Outstanding and Successful PhD Candidate from Ethiraj College for Women concerning research record and academic distinction. She is experienced in the domain of finance, digital marketing and information technology writing on Artificial Intelligence, IoT, PaaS and SaaS cloud computing etc. She is NIIT qualified in Advanced Network Computing, Google Certified in digital marketing. Her hobbies to maintain balance and reduce stress are gardening and cooking.