We know that your app's concept is your child, and having an unprofessional or untrained Nanny take care of your child's idea is not good. After an excellent idea, the next step to consider is finding developers for your app.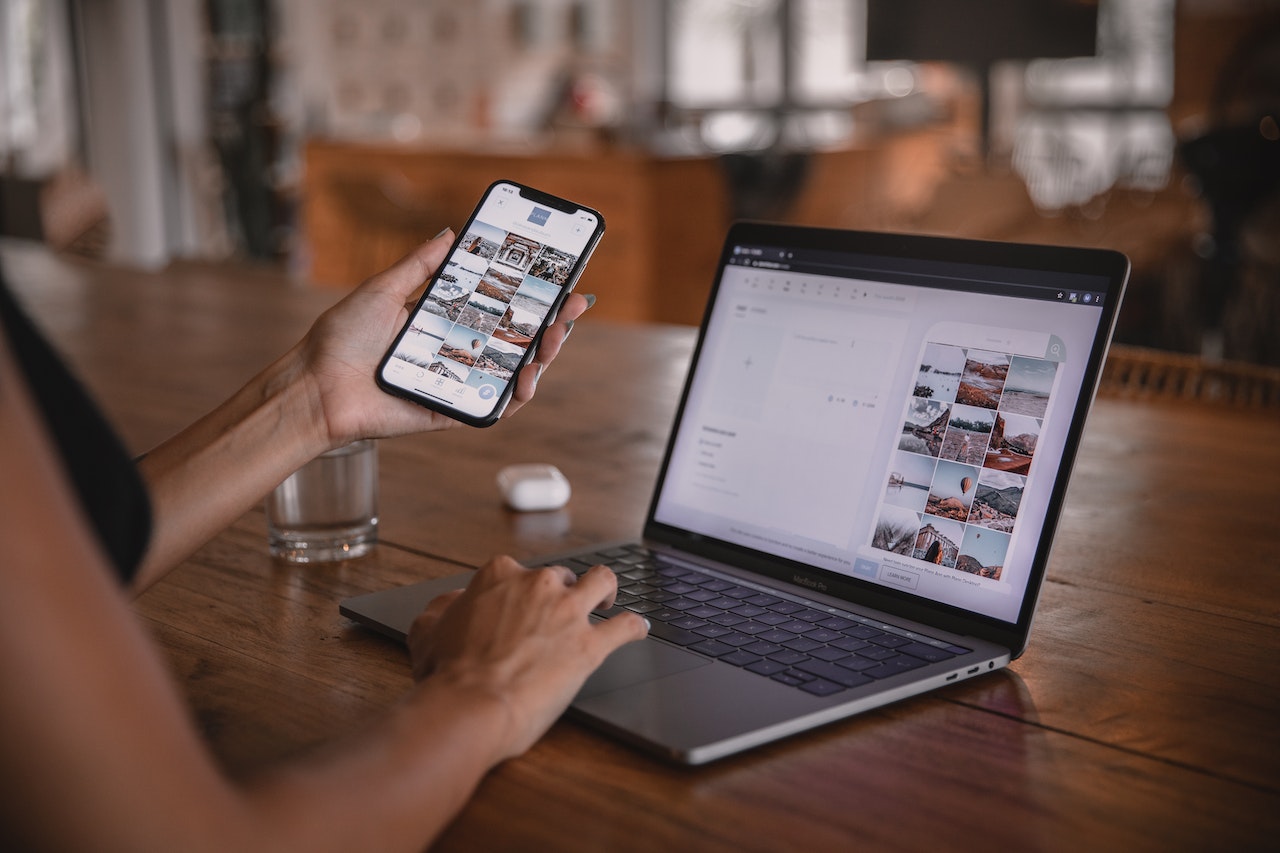 Finding an app development company can be difficult if you know the choices. Squash Apps, the company we work with, makes applications for a living, and we have experience creating more than 3500 mobile applications.
We've dealt with many clients and know what concerns occur when hiring iOS and Android application developers. This blog will tell you what you should ask yourself and how to decide correctly. 
Need to Hire an App Developer?
Request a no-cost consultation today.
Before you search for app developers, look at a few basics regarding hiring developers for apps and locating one perfect for your needs.
How to Find App Developers?
The process of finding an app developer for your project could be a daunting task. There are many options available, and they're all tempting! We can help you navigate the steps of hiring an expert developer to create an application.
If you're looking for developers to develop on-hire or even a complete-service company, you need to ensure that they're trustworthy and reliable. Here are our top five strategies to assist you in finding the ideal company for your needs:
●
Research Well
Before you hand over your project to anyone, knowing how to navigate the field is essential. If you're brand new to the app development field, you should consult some experts in app development to get a grasp of the basics.
Find out what programming languages are utilized in the industry, their average rates, and the best outsourcing countries. This factor will assist you in choosing the most suitable technology provider according to your requirements.
● Check Their Experience
Please find out about their experiences with developing apps. In particular, ask them whether they've created an app similar to yours or have similar app ideas.
Knowing what they are will give you an idea of what you will get from an app developer.
● Examine Their Communication Skills
Communication isn't necessarily the first aspect to consider, but you shouldn't overlook this aspect. If your tech partner doesn't know what you want and your requirements, they'll be unable to meet your expectations.
It's important to know how they communicate and comprehend your perspective.
● Set Clear Expectations
In the first meeting, establish the right expectations regarding your needs. This factor will help reduce conflicts and will speed up the development process. Therefore, you should contact them from the beginning and communicate your needs.
● Interview Them Thoroughly
If you're hiring someone, make sure to make sure you interview them thoroughly. Ask a professional to help you prepare for the interview if you need to. Additionally, there are some points to consider before engaging with any person.
● Their reviews and References
● Overall Industry Exposure
● Expertise
● Tools for programming
● Development process
● Legal contract/procedure
● Management of projects
● Communication
Clarify these key aspects during your initial meetings. This factor will help you determine whether you think an iOS or Android app developer is the right choice for your project.
Take a look at these four steps to lower the cost of app development.
Important Questions Before You Hire an App Developer
How much money will I need to fund the Mobile app project?
● It is important to know your budget when you hire the services of an application developer. You may want all features available to your app, but that's not the most realistic approach.
● It is not recommended to use excessive resources from the app.
● It is strongly advised to know the cost of developing your app. A rough estimation of the amount you're ready to spend can help avoid a lot of confusion in the process of developing your app.
● When deciding on a budget, you must be certain of your mobile application's kind specifications, requirements, UX/UI design, functional type, software developers, and other parameters and alternatives.
● It is also essential to be flexible in your budget; however, your budget will be significantly higher if you're not flexible enough. It is essential to keep the balance.
Should I employ an app developer on a contract basis or a mobile app development firm?
● The first choice could be too slow, and you cannot afford to wait for weeks or even months until your developers have a good grasp on the issue, which will take a significant amount of time. The second alternative could be more beneficial if you want to see results quickly.
● If you're a company entering the development of apps in the first instance, this choice could be the most effective and suitable alternative. While deciding which option to pick, you must be aware of the scope and nature of the project.
● A freelancer can complete the task independently if you're dealing with a minor project and basic requirements within your application. However, there are some disadvantages, as you'll discover in the following segment. It is important to ensure that you hire the most skilled app developers.
● However, if you require an additional feature-rich, flexible, and sophisticated app, you'll need an experienced app development company. The development process for apps can be somewhat complicated, but an organization could handle such projects using effective management of projects.
What are the main obstacles I'll face while finding mobile app developers?
The question can be answered in four ways.
Budget
Making a budget is vital. If you're in a financial pinch, choosing an app developer with no experience is possible because the rates are less expensive. You can also save cash by hiring a less expensive app developer without understanding the significance of experience in this case.
If you invest in a freelancer, they could attempt to scam you. Therefore, you must be vigilant…
   2. Freelancing websites
Sometimes, developers and businesses tend to exaggerate their knowledge of the software development lifecycle (SDLC) and their skills in programming languages, abilities to perform, and capabilities. This factor creates a false impression and could lead you to hire developers who do not fit into your business.
    3. In-house app developers
The hiring process for in-house developers is costly, and they receive the same salary as any other employee, even if their services are only needed for a short period.
It is essential to consider every aspect of your search for an in-house team of developers, from the cost of hiring to paid leave, vacations, sick leave, perks, and employee insurance.
   4. Outsourcing
If you outsource the development of your app, it is possible to have gaps in communication due to the absence of face-to-face interactions.
Sometimes, the time zones differ, but a reputable mobile app development company keeps the project's development strong since a seasoned project manager oversees it.
An outsourcing firm also allows for setting up an on-site development team, increasing the value.
Outsourced App Development v/s In-house App Development
Outsourcing companies or an in-house team are cheaper since you do not need to deal with overhead costs.
The rate of development is increasing
Developers can be found with diverse capabilities
The developers can work on-site or off-site, according to your requirements.
The cost of an in-house team is higher due to overhead costs and salaries.
The pace of development is slow and gradual.
You'll have to find your developers who have the precise skillset
The developers will require some time to adjust to the business environment.
After you have answered the above questions, search for and employ an app developer for Mobile. We'll make hiring developers seem like a breeze by following these steps, and we'll go through the steps in one go.
In this picture, we've listed six steps to hiring mobile developers. These steps are worth considering when you are planning to find someone to assist you in developing applications.
1. Confirm your budget
Make sure you have a budget in place, list each platform's requirements, such as Android, iOS, and Web, and then take the first step. Choose if you'd like an independent contractor or employ an app development company.
Before hiring, you must confirm that the freelancer you choose can meet your conceptual and project requirements. Due to money limitations, don't compromise your concept, quality, app design, or function.
It is unnecessary to shell out a lot of money for your venture, but you should make the limitations flexible. You must be flexible, but within a certain range, you are not likely to over. Also, make sure you know what you want, and based on that, you can calculate the budget you have set.
2. Begin looking for an experienced developer or firm
Find an app developer on hire or an established business. You may ask, "How to locate an application developer? " or "Where is the best place to locate the developer of an application?".
Freelance websites, Tech blogs, GitHub, online directories such as They Make Apps, job boards such as Get Apps Done, or referrals from friends and acquaintances. Another example is Clutch. Clutch. Co is among the top websites to search for an established company for developing apps.
3. Hire Mobile App Developer from ClutchHire Mobile App Developer from Clutch
If you're searching for an iOS app developer to hire, try this iPhoneDevSDK forum. If you are looking for someone to hire as an Android app developer? Check out Android Forums as well as AndroidPit. Coding, Topcoder, NewAppIdea, and Polycom are general app developer communities.
You can also look up the official forums of Google, Facebook, Apple, and Windows developers. Platforms such as LinkedIn, Indeed, Upwork and Reddit can help hire a full-stack developer.
Employ a mobile App Designer via UpworkHire App Developer from UpworkHire. Mobile App Designer from Upwork
4. Screening 
Vetting or screening is the second step in hiring mobile app developers with a high-quality experience. It is important to choose and list the developers that meet your requirements.
What are the criteria to choose from? Not just the years of expertise, but also you have to look for developers who have developed similar or identical applications within the same field.
5. Check the Portfolio of Mobile Apps DeveloperCheck Portfolio of Mobile App Developer
You can look through their portfolio, download some of their software and try their capabilities. An effective method is reviewing client testimonials or reading user comments that endorse the company or developer. Contact them and verify whether it is a genuine and quality service. In addition, you learn what you are getting from the service.
6. Contact a developer or a company
❖ After you have evaluated the developer and their rivals, you can get in touch with them directly, and speaking to them personally can help you make the right judgment. You can ask questions about their technology, user experience, design skills, and payment method, considering what you require.
❖ When hiring a developer, it's not enough to look up "mobile app programmers for hire near me" and select the most popular results. You must ensure that you converse with the developers you plan to employ.
❖ A reputable mobile app development company offers the possibility of hiring an individual developer or a team once you have looked over their resumes and have them an interview.
❖ It is important to ensure that you get the skills of the developer you seek. You can verify their previous work experience, projects, and referrals from clients before you decide to hire the developer who will build your application. After interviewing, you must discuss your terms of service and other conditions with both sides.
7. Contact Mobile App Development Company
It is important to know any possible loopholes in their payment terms and the extent to which they agree with an NDA to safeguard their code (crucial to safeguard your idea for an app). It is also essential to understand the development process for apps and contracts, how they code, and their working method.
8. Get a complete set
If you're trying to develop your app using all the details, It's not solely about coding. There's more involved in creating an app than just programming. It is necessary to employ a consultant to conduct business analysis, a designer to create the user interface/UI, and a QA tester who will check any code in your comprehensive app and resolve any issues. It is necessary to have an application development group to develop an app that looks like this.
You can purchase a whole package instead of one freelance developer if you ask for a complete package from a reputable agency. Every development team member will work hard to complete the job they've been hired to do while the whole process will be completed seamlessly.
9. Employ the team
Now is the time to choose the top developer of mobile apps! Once you've found the perfect team for development, you have discussed the non-disclosure agreement that will protect your app's code and the terms of service. After signing the necessary documents, you can begin your development process with the team responsible for developing your app.
10. Upwork
There are thousands of developers of remote apps from across the globe who work on Upwork. It is also one of the most widespread freelance platforms in the world.
This site is not only for developers; you can get a variety of tech-based professionals from design, development, and marketing. It's essentially an online platform that connects users and app developers who are freelance together in one place.
You can search across millions of profiles to locate the developer who matches your requirements precisely. The procedure is easy, and you only need to set your parameters; it is also possible to check the project's performance and score for each profile.
We have an 85% job rating on Upwork. We recently received the top-rated Plus badge due to our ongoing involvement in high-value and long-term enterprise projects with reasonable prices and costs.
If you are looking to hire an agency to develop apps or a coder on a contract basis who has a fee per hour, the platform is the right choice for you. It's a massive marketplace to assist you in finding and hiring an app developer from the vast collection of experts in the field.
11. Clutch
If you're searching to hire an agency for app development and freelance developers, it is recommended to glance at the Clutch website. It is similar to an online B2B directory that lets you discover information, reviews, and ratings for the businesses listed.
The Clutch includes more than 7,000 companies involved in various IT-related areas. They share their profiles as well as deals. Another benefit is that they concentrate on only authentic client reviews and feedback posted on the website. 
Please consider researching and reviewing the below-mentioned terms before progressing, such as Efficient Workflow, Privacy Policy, Offshore Team, Professional Teams, HIDDEN COSTS, Cross-Platform Apps, Back-End Developers, and Indian App Developers.
Consider IOS Development, iPhone App Development, Developer's Tech, Popular Tech Hubs, Tech Capabilities, and Tech Proficiency.
Conclusion- Best Websites to Find and Hire an App Developer From
App coders can hire on various sites such as tech blogs, forums, and job boards for freelancers. We have identified our top 5 websites that allow you to search for and employ developers for your app easily. You can be certain of their assessment, including the quality of the work or code provided, the quality of services offered by the provider, and their market presence in the various segments. 
Squash Apps offers the best solutions and dynamism to hire app developers.
FAQs
How to start the process of finding App Developers?
The first thing to consider is whether you require a software developer or an app agency. That's the place to begin. If you're starting from scratch and can't afford the expenses, a freelance app developer will be the perfect choice for your endeavor.
If, however, you're trying to develop an enterprise-level app, it's worth employing a professional agency.
What are the important factors behind the selection of an App Developer?
This factor is the first question that will pop up when you consider "I need an app developer."
There are several options. Your developers can study it, employ freelance developers or talk to one of the top mobile app development companies, such as us, who have expertise in Kotlin-based development.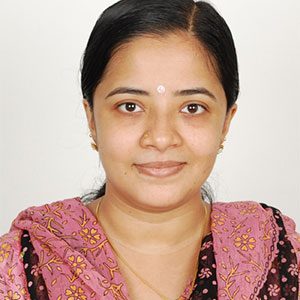 Dr.Supreena has published two international books in finance with the able guidance of her guide and department at Ethiraj College of Women, University of Madras during her PhD in Economics and Finance. She is the Recipient of Dr Vedagiri Shanmugasundaram (An Oxford Scholar) Award for Outstanding and Successful PhD Candidate from Ethiraj College for Women concerning research record and academic distinction. She is experienced in the domain of finance, digital marketing and information technology writing on Artificial Intelligence, IoT, PaaS and SaaS cloud computing etc. She is NIIT qualified in Advanced Network Computing, Google Certified in digital marketing. Her hobbies to maintain balance and reduce stress are gardening and cooking.