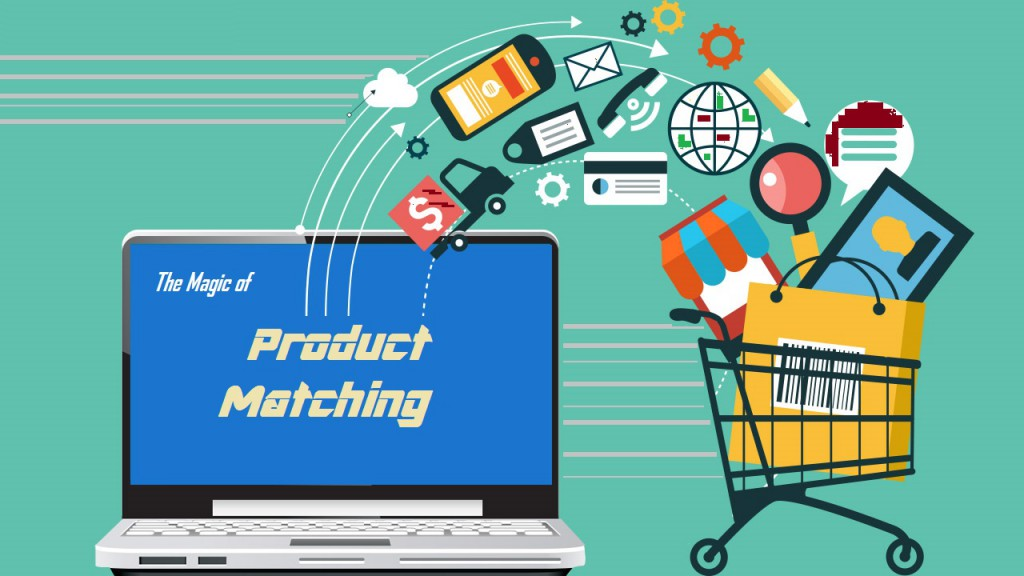 Nothing is more important than making sure as many potential buyers see your products as possible when selling on an eCommerce platform. You can increase visibility and boost sales with the right automatic product matching solution.
The software should help you create an optimal pricing strategy and a well-organized catalog by matching products automatically. Choosing the best product matching software solution makes finding similar products across multiple websites easy based on the product's attributes.
Product matching compares and consolidates product details across different competitors and implements a product data quality framework to ensure product data accuracy. Learn more about how this technology can help you sell more quality products.
What is Product Matching?
Product matching is a crucial process in the retail industry. It helps you get pricing intelligence and create a Single Product View for internal and external audiences, which manufacturers or researchers can use when looking at your company's product lineup of items they offer globally.
Matching products takes only a little time when done effectively, with all data being standardized before combining it into one table so that research teams can easily find accurate matches or information about store inventory levels, among other things.
The process of using machine learning to match products with customer requirements is explained with an example. Suppose someone has bought kettles from an online store but wants more information about their purchase before making it final. In that case, they can use this service to help them find what is available in stores, most likely close by, or even order one remotely via email.
The text-based product matching service provides a variety of ways to find the best fit for your needs. Matching products based on keywords, brand names, or categories is one way to use this tool.
The way products are classified can help make shopping easier for customers. Retailers and manufacturers match data based on several classification standards, such as UNSPSC or GPC; these rules allow them more flexibility when managing product information while still providing the best quality service through standardized taxonomies that save time during catalog entries – all at once.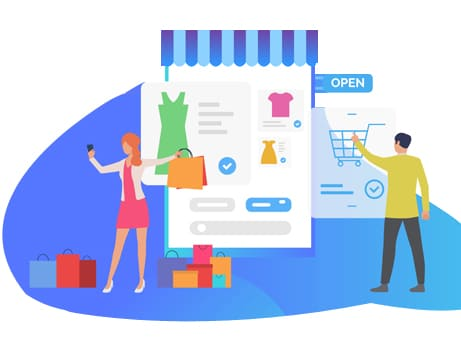 How Does Product Matching Process Work?
● Combine and Profile Data:
The power of data is in its potential. By combining information from different sources, you can generate a more thorough and accurate summary report that will help identify missing or incomplete values for your products and point out any errors in the records- this way, nothing gets missed.
● Parse and Standardize Product Attributes:
Using Artificial Intelligence, you can standardize how products are categorized. This will help you deliver a better customer experience by making it easier to find what they are looking for with just one click.
● Recognizing Product Semantics and Context:
Semantic matching technology is an innovative way to make sense of complex, unstructured product information and recognize its context. This allows users to understand the products and how they can be used in their everyday lives or work environment for maximum efficiency.
● Classify and Categorize Products:
Classify and categorize relevant products with the help of their contextual information. This data is used precisely to identify each product's category, allowing us to build optimal taxonomies for your company's needs.
● The Similarity of Products:
With the product, databases cleaned, standardized, and classified to make it easier for businesses who want their products matched with other similar ones based on unique product attributes or combinations thereof, the Matching tool has been improved so that when used correctly, this will result in fewer product matches than before.
● Enrich Product Information:
Two ways to resolve duplicate product information entries are deleting or enriching your copy with additional data. The first option would result in less precision and accuracy for your products; however, the second one will ensure that each item has all its potential through enhanced product description details like dimensions, etc.
Product Match is an intuitive and highly visual software application that can resolve data quality issues in the products they match. It offers extensive capabilities to clean, parse, and standardize the matching process with its innovative algorithm-driven interface for a faster resolution on any matched pair of items from anywhere within your store inventory or supplier networks without anyone else doing it.
The software can automatically build product taxonomies and perform classifications. Additionally, it uses a combination of established product matching algorithms to match fuzzy data gathered from various vendors to identify identical products with high match accuracy levels on complex datasets – all while maintaining speed.
Benefits of Product Matching Software:
Product Matching software is no child's game. Ensure the company provides an outstanding software developers team who can take your business to an all-new level.
1. Provides Single Product View:
With a Single Product View, you will clarify distinct product categories and missing SKUs across disparate sources. This way, efficient inventory management operations can take place for the company's business strategies to succeed.
2. Classification Standards:
With the power to classify, this software will classify products into industry-standard (UNSPSC) or custom taxonomies by automatically deriving hierarchies using contextual recognition.
3. Leverage Competitive Insights:
Use the power of competitive insights to price your products and services more profitably. With access to not just one but multiple retailers' pricing strategies, you'll be able to take full advantage of all customers looking at different prices across various competitor products.
Ensure you always monitor and compare prices to stay ahead of business. Take advantage of every piece of information that you collect.  Gathering and analyzing data to help you achieve better results is always better.
4. Lower Inventory Costs:
Minimizing the inventory parts for logistics and storage is essential in a thriving Ecommerce business. This can be achieved by identifying duplicate products, product images, or redundant product information, which will help reduce costs on your end.
5. Optimize Product Listings:
Listing your products on the digital marketplace will allow you to optimize them for higher visibility. You can use product titles, product descriptions, reviews synced with each other, and features to drive more traffic, which means high conversion rates.
In the world of e-commerce, there is a wide range of options for you to choose from. One way is by focusing on product matching and customization so that your customers can have a more personal experience with their purchases.
6. Saves Time:
With the automation solution, you can save time by automating product cleansing and matching. Additionally, you will be able to integrate with your existing processes more easily.
Conclusion:
The automatic product matching software is a great way to help you sell more. Whether you've been in business for decades or are just starting, this product matching tool can be used by anyone. We hope that you find this article helped you gain insight into how this service works and what best it can do for your company. Remember the above points when zeroing in on the best software solution.
FAQ'S
Why is product matching important?
In many cases, the wrong product is bought when there are not enough categories or product attributes for retailers to match their variations. Product matching enables companies to avoid this problem by ensuring they have clear standards, so buyers do not buy something that doesn't fit their expectations.
What are the three factors that product matching relies upon?
The product should meet expectations of features, benefits, and match quality.
What is the product/market matching process?
You need to identify the most likely market trends to buy your products. This process is known as "market matching," It involves selecting what you think might be good fits for various product types based on their needs or preferences.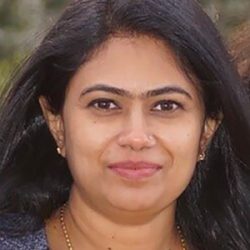 A fun-loving, creative, and passionate writer. Experienced as a curriculum writer for kids at CompuSkool (Information Technology) written interactive learning materials that engaged young minds between 3 to 17 year olds across different technology areas. After a break from writing, now pursuing passion through blogging. Now a technical writer at Squash Apps. Waiting for the future to reveal itself as days unfold.