Small businesses face many challenges. From balancing the books to marketing their products or services, finding the time and energy to focus on anything else can be difficult. However, neglecting crucial aspects of your business, such as IT, can be costly. That's where software consulting services can help. Outsourcing your IT needs to a qualified consultant will ensure your systems are running smoothly and securely. This article will cover a few benefits of software consulting services for small businesses.
Software Consulting Services
Software consulting service is a process that helps companies analyze their software needs and create the technology they need to perform operations efficiently and effectively.
IT consulting services help companies assess their current or potential technology strategies to align them with business goals. These may include one-time assessments of hardware issues and support for customers' initiatives through all four phases: strategic planning, architectural design & development, operational use/ management, and implementation assistance.
Software consulting services are the key to your business success when implementing new software or improving old ones. These experts can help plan for your project and identify problems to create a solid foundation you build, reaching greater heights than ever thought possible.
Benefits of Software Consulting Services
Software consultants are the bridge between you and your business team. They work closely with your teams to create custom software solutions that address expressed and unspoken needs while bringing innovative ideas into play for digital transformation.
Here are a few benefits of Software Consulting Services:
1. More Down Time:
Small businesses need to focus on their core competencies and not get bogged down with tech issues that can distract from productivity. Often, these problems are caused by an underlying issue such as slow internet or a customer's inability to purchase products online because they had nowhere near enough bandwidth for the transaction; this could have been prevented if you outsourced your IT services.
2. Focus on Core Business Functions:
The benefits of Software consulting services for businesses are extensive, with the ability to improve processes and track performance. These suggestions help optimize your company and increase employee productivity, which will lead you down a successful path towards success.
The first and most important service is redesigning business processes to reduce costs and increase productivity. This includes developing new strategies for success based on performance tracking data from before-now and assessing what needs improvement now.
Software consulting services are a great way to help your company strategize and implement critical information components that will improve decision-making. However, because what may work for one organization doesn't always translate into success in another type of enterprise environment – careful planning must occur before implementing changes.
3. Increased Productivity:
When you get the right software for your business processes, it can make employees' jobs easier and more efficient. The result will be increased productivity, which will also benefit future projects.
The right technology can be the key to improving your company's productivity. Software consulting company offers businesses both big and small ways they could help employees be more creative while also increasing individual output for each worker in their workforce.
The right software can help businesses grow and prosper. The best way for them to do this is by having well-designed systems that are easy enough so everyone on your team knows how they work will make you more productive.
4. Dedicated Services:
Listening is a skill that will help you succeed as a Software consultant and new business partner. Listening allows you to tailor your strategy based on what you need to increase your chances of success.
Providing the best solutions for your enterprise requires active listening from an excellent consultant. This is true for both business and life consultations. Listening to someone else's words and understanding what lies behind them requires an openness to know what they mean and interpret them based on your own experiences.
5. Reduced Expense:
The best way to contain costs is by hiring an IT services firm that offers predictable prices. Then, you can plan your budget around expected expenses, which will help you stay within the desired amount of money for this year's spending.
6. Time-Saving:
Hiring a software consulting firm to handle the development of your company's systems will allow you more time for other important tasks. In addition, you won't worry about employee salaries or related overheads since they're responsible only for developing and managing computer programs; this saves loads on both ends.
7. Updates on Latest Trends:
When you outsource your software consulting needs, the result is a more efficient and cost-effective way to use technology in business. The best part is you can continue using this same process for future updates by having someone else do it instead of spending time developing them yourself.
The consultant will also provide digital transformation services, including cloud-based solutions. These can be a big help in the long run because most SMBs don't have access to an experienced tech team that could support them on this issue every week–and it's not always easy finding someone new when your company needs expertise immediately.
The world of cloud computing is ever-changing, and it's important to have a professional consultant to help you figure out how best to suit your business outcomes with this new trend.
8. Technology Experts:
When you partner with a small business IT consulting firm, you can work together to develop an affordable plan that fits your budget. These professionals are seasoned and experienced in helping businesses like yours keep up-to-date on everything they need from technology while also ensuring it fits within the constraints of any funds available.
IT employees are always ready to take on any task that another employee cannot complete. This provides seamless service with dedicated support for all your needs, no matter how big or small they may be.
Freepik
9. On-Demand Resources:
Good resources are difficult to find, maintain and retain. Therefore, when hiring an IT staff, you must consider the challenges in this industry before scaling back from time to time. Adding or reducing expertise can have detrimental effects on your business's reputation and its ability to keep employees around if there are reasons beyond control.
Plus, a business IT consulting services firm is there when you need them. They can alleviate the burden of managing an ever-changing staff by providing resources and flexibility without adding or reducing employees to deal with changes in your company's needs for technology management.
10. Risk Management:
The safety of your company is more important than ever. Software consulting services will help by using computer programs to reduce risks identified in the business environment, such as those due to cybersecurity attacks or data breaches that expose sensitive information like customers' credit card numbers.
It is important to have a software consultant on hand to provide you with the necessary tools and resources for implementing data security measures. This includes backups, antiviruses/antimalware suites that are up-to-date, and encryption software to protect your company's sensitive information from cybercriminals.
What is the Importance of Software Consulting Services?
The importance of software consulting for businesses cannot be understated. By handling the development, execution, and deployment process from start to finish, an IT professional services will help a company achieve its goals with commitment as they work closely alongside you every step.
You can achieve a competitive edge by leveraging Software consulting services by integrating communication and teamwork in your organization. These benefits will help preserve money and time with an efficient system that transfers information efficiently among employees – all of which is possible thanks to the use of tech tools like those offered through this company.
If you are a small business, it is important to take advantage of software consulting services. You can improve your operations, increase efficiency, and boost profits. Contact us today to learn more about how our services can benefit your business.
Conclusion:
Today, the business world is changing rapidly, so it is more important than ever for businesses to run efficiently. As a result, companies must invest money in upgrading their technology stacks and hire employees from software development companies who know how to use the latest technology to take a competitive advantage in this highly competitive market.
FAQ'S
Do I need a Software Consultant?
Hiring a software consultant is an investment that can make your business flourish and meet long-term goals.
Who is an IT consultant?
IT Consultants work for companies or businesses that require assistance in making decisions about what technology they use, and some even offer services tailored just to them.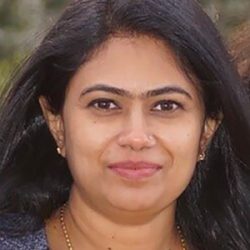 A fun-loving, creative, and passionate writer. Experienced as a curriculum writer for kids at CompuSkool (Information Technology) written interactive learning materials that engaged young minds between 3 to 17 year olds across different technology areas. After a break from writing, now pursuing passion through blogging. Now a technical writer at Squash Apps. Waiting for the future to reveal itself as days unfold.