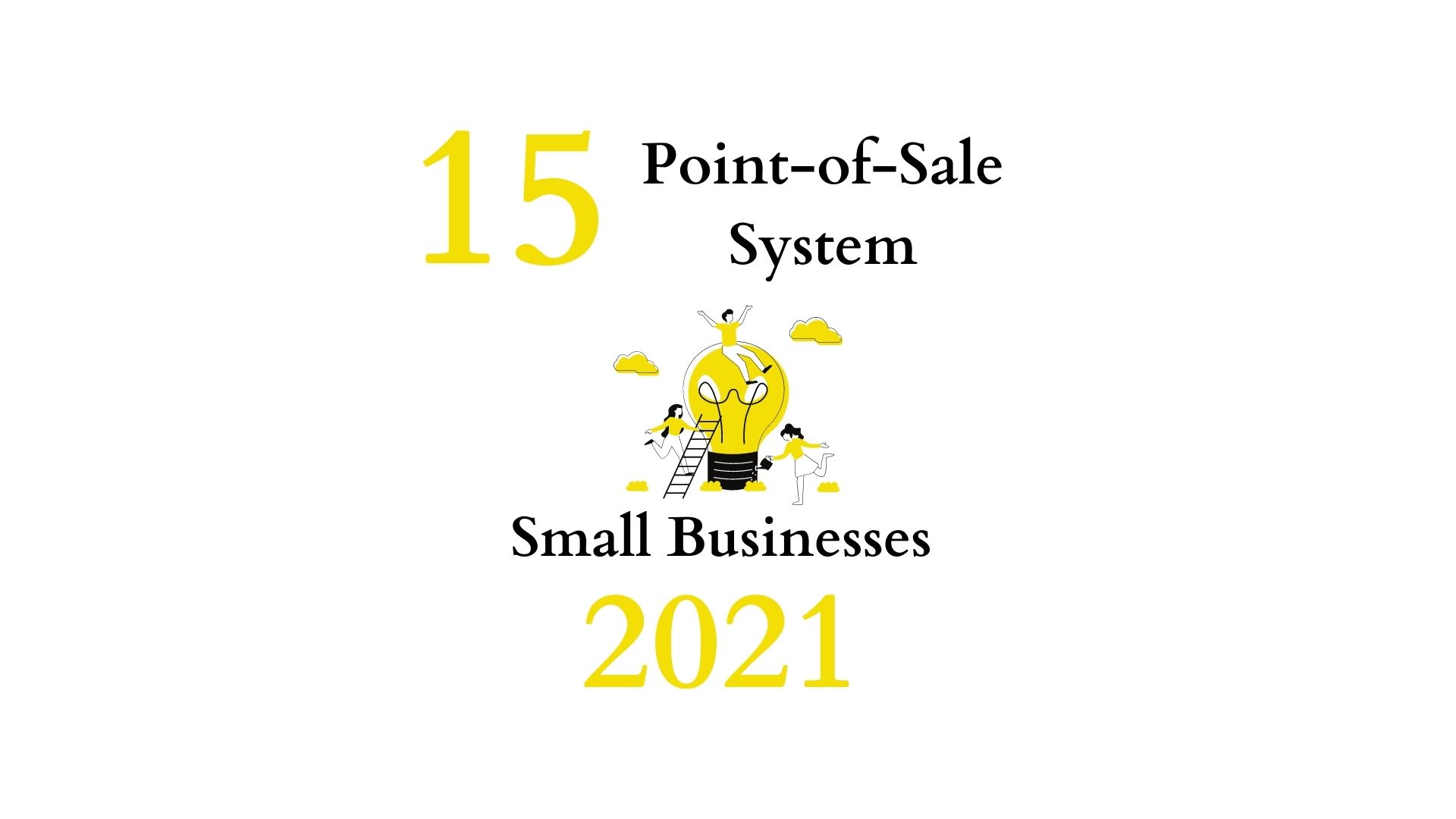 Each of the challenges associated with managing an ecommerce storefront as well as multiple retail locations is unique. These include handling credit card information across multiple platforms, managing inventory, and tax season.
One solution is POS software and systems.
This guide will discuss the 15 top point-of-sale (POS) software and systems based on their features, ease of use, and pricing.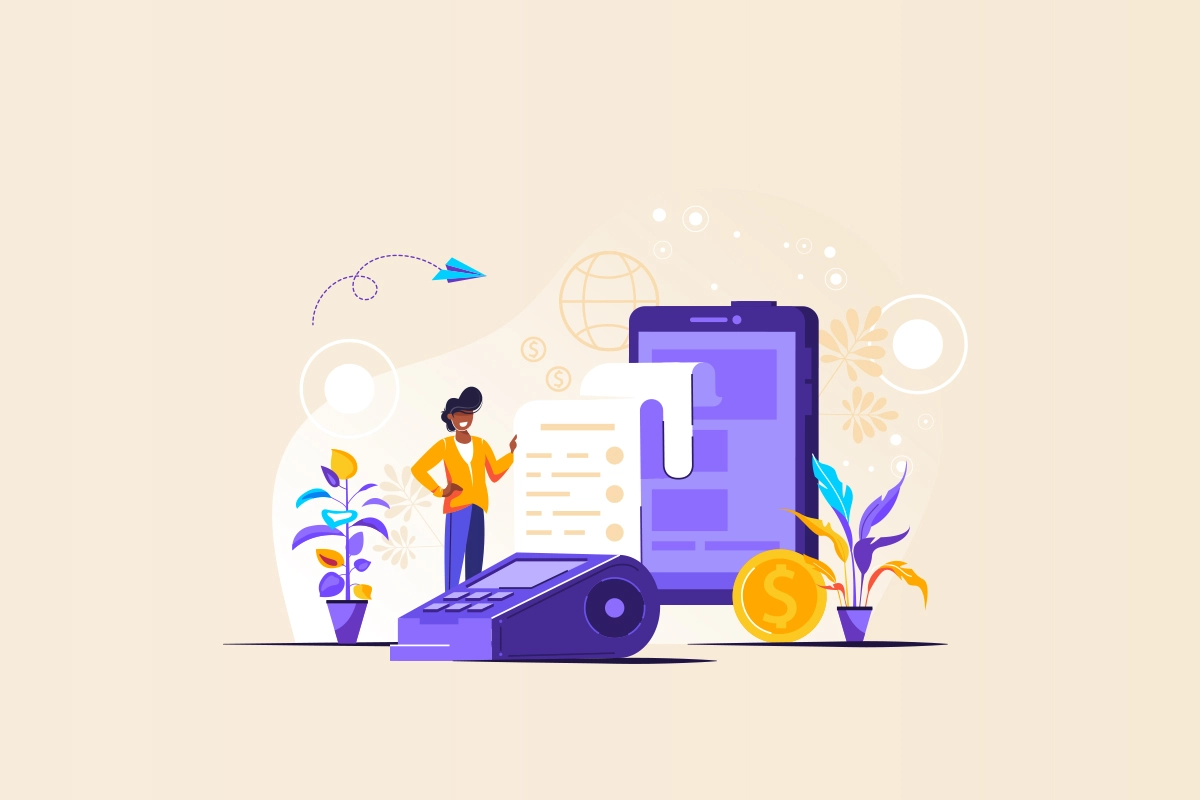 What is a POS system?
Point of sale, also known as POS, is where customers pay for goods or services at your store. Simply put, each time a customer places an order, they complete a point-of-sale (POS) transaction.
A POS system acts as a central hub for any company, where sales, inventory, and customer data can all be merged in one place.
These tools will help you properly collect your hard-earned cash and deal with complicated issues such as fraud prevention and complex recurring transactions.
These are my top picks for the Best Point-of-Sale (POS) Systems for Small Business. You can be confident in product development success by hiring the best development team to develop Point-of-Sale (POS) Systems.
Square
Square POS makes it simple to set up your point-of-sale system and monitor your sales process. Start with the free plan, or upgrade to their premium plan, which comes with a 30-day trial.
Square allows you to manage your inventory easily, offers fast checkout, creates customer profiles, and many other features.
The Key Features
You can have an online store for free and manage your purchases. You can also manage and create your purchase orders.
Customer satisfaction: This allows you to keep a reasonable number of loyalty points and offer custom discounts to customers. You can also access Square loyalty points.
Simpler Process: This product simplifies many aspects of POS software and has an intuitive interface. You can link your vendor to all products in the item catalogue and view all Purchase Orders on the dashboard.
Real-time Monitoring: Users can monitor the order status in real-time. They can also work on unlimited SKU counts and bulk deals.
Virtual Terminal: This product comes with a virtual terminal and an online store that you can use to benefit from cardless transactions.
Ideal for:
Square POS is a great option for those with a limited budget and trying to determine if they need point-of-sale software. Square also has a great restaurant POS system, which integrates seamlessly with most accounting platforms.
Shopify Point of Sales
Shopify POS is one of the most well-known POS systems. It is also a great system to unify online and retail sales. It can, in addition. be used to manage your inventory, and you will receive detailed analytics reports. This makes it possible to sell your products on any platform.
You can also offer store credit and refunds with any payment method that is possible for your customer. You can also accept EMV or NFC payments with no hassle.
The Key Features
Handling Payments: This system allows you to accept payments, give refunds, add barcodes and provide customized gift cards to customers.
Sync Features: You have the option to deal with transactions and detailed reporting online or offline.
Shopify Credit and Refund: Shopify allows you to sell products across multiple platforms and gives customers the option of choosing any payment option. Customers can also request a refund or store credit if needed.
You can choose the payment option: Shopify payments are integrated into the product. However, if you prefer to use another processor, there are many options.
Customer Support: Our team offers 24/7 customer support via email, phone, or live chat. There is no upfront cost.
Ideal for:
We have the product for you if you're looking for an affordable product and customer support.
Serve.
Upserve, a POS system that integrates inventory, payment and reservation systems, is a great option for restaurants. In addition, the management system can be customized to meet the needs of your customers and brand.
The user-friendly interface makes it simple to manage menu inventory and other sales processes. In addition, you have complete control over your operation, from the front desk to in the kitchen.
The Key Features
Simple Control: You only need to know how to navigate the dashboard. You'll have complete control of the operation.
Online Mode: You have the option to go offline and make transactions as well as print receipts offline.
Analytics and reports: You can get detailed information about the restaurant's performance using the in-built analytics and reporting tool. You can also gain detailed insight into trends that could help you improve your business.
Split Payments: Split your order between cash and card payments. This calculation is most likely to be accurate so that you can trust it.
Ideal for:
Upserve is a great choice if you're looking for a POS system that can manage all aspects of your business. It is ideal for small to medium-sized businesses.
Toast POS.
Toast POS is the best option for restaurants in the United States. It helps you to keep your business accounts up-to-date and improve customer satisfaction. You can also manage your restaurant bookings, product availability, online orders, and more.
Toast POS has a significant advantage: it automates and saves time.
The Key Features
Restaurant Management: This software allows you to automate all aspects of the kitchen and front-house, from sales to customer reports.
An easy-to-use interface: Customers can pay their bills, sign receipts, and do paperless transactions with an intuitive interface.
Multitasking features: You can use multitasking to order, deal with and complete all tasks related to menu items simultaneously.
Pricing Plans: You can choose from various pricing options and upgrade your plan as your company grows. You can also purchase the bundle and hardware one-time and get a free trial before you buy it.
Ideal for:
Toast POS is a great option for restaurant owners. It is also very affordable and allows you to multitask.
TouchBistro.
TouchBistro, an iPad-based point of sale system, was created specifically for foodservice businesses. You can manage multiple segments of your restaurant at once, including food trucks.
The TouchBistro team is constantly improving for efficiency, and the layout makes it easy to use. You can also use the bill preview window and quick search function to quickly find details about products and orders.
The Key Features
Manage Multiple Segments: From one dashboard, you can manage multiple functions. You can also transfer events from one room to the other with just a few clicks.
Inventory: It includes tools that will help you monitor your inventory, track the cost of ingredients, and monitor menu costs.
TouchBistro encourages employee efficiency with its comprehensive features. All it takes to finish their daily tasks in a matter of minutes is a few clicks on the screen. The device also includes a CRM tool.
Mobile-Friendly: With a reliable connection and cloud-based menu administration, you can always check on your business from anywhere.
Ideal for:
TouchBistro is available to all types of restaurants. TouchBistro is a great option for anyone looking for hybrid networking with powerful reporting and analytics tools.
Shopkeep
Shopkeep is a top-rated POS solution known for its simplicity and efficient inventory tools. It has a matrix that allows you to track every item's numbers. You can also view all stats from one dashboard. You can also use the Pocket app to view sales and inventory anytime you like.
The Key Features
Inventory Features:
Manage your inventory efficiently.
Set reorder points.
Use the analytic reports to discuss details about the product.
These details include quantity, vendor name and stock availability.
Shopkeep allows for extensive third-party integrations. For example, if you have accounts with other portals such as MailChimp or QuickBooks, Shopkeep makes it easier to integrate them.
Payment features: The product includes an in-house payment processor. In addition, it can be used with any credit card processor because it supports EMV integration.
Unique Features: This device has many unique features. It can create barcodes and adjust tax rates to match policies.
Customer Support: Retailers have access to 24-hour customer support. You might need to pay more if you want premium phone support.
Ideal for:
Shopkeep is best suited for medium-sized companies that need easy transaction features and 24-hour customer support.
Vend.
Vend was the first retail POS system to utilize the cache capabilities of HTML5. As a result, more than 20,000 businesses use it in over 100 countries.
The product's most important feature is its intuitive design. It has a simple, modern look. It's also web-based and offers an iPad-based app.
The Key Features
Many Features: The system offers many unique features, starting with price books and loyalty programs.
Integration facilities: The product allows for extensive integration with third-party tools such as Square, Vantiv, PayPal and Vantiv.
You have numerous customization options that can be adapted to your sales process. You can also keep your data hidden and secure.
Inventory Features: This software allows you to manage bulk items in seconds and provides extensive inventory capabilities. You can also categorize inventory items.
Ideal for:
Vend is best suited for medium size companies who want to create memorable customer experiences.
Lightspeed Retail.
Lightspeed Retail is used by more than 50,000 people around the globe. It offers a variety of features, including multi-tender options and advanced inventory features.
Lightspeed Retail allows you to work with bulk buying and selling, reporting, and employee management.
The Key Features
Unique Features: This product has customizable tags that can identify bulk items or multiple vendors.
Easy-of-use. The product is so simple that even multiple vendors may be working on it, you can still create purchase orders and finish them.
Discounts and offers: Offers loyalty points and discounts coupons that will give your customers an incentive to return.
Third-Party Integrations
Ideal for:
Lightspeed Retail is the right tool for you if you are looking to make bulk purchases and use a POS system regardless of how big your business is.
Quickbooks Point of Sales
Quickbooks POS is a top-rated POS system in the accounting apps market. It offers quick credit payment processing and attractive loyalty programs to make it easier for you and your customers.
The system can also manage multiple warehouses, as it can maintain more than 15,000 units at once. You can also integrate it with your iPhone and iPad.
The Key Features
OS-Support: This product supports multiple operating systems, including Windows Server, Windows Server, Windows 8, Windows 10, and Windows Server.
Management and Inventory: This product provides powerful functions to manage sales processes and track inventory.
It is easy to use: The product's layout and interface are simple, making it easy for even the most novice user to grasp the functions and get up to speed quickly.
Payment Gateways & Processing: QuickBooks POS lets you process payments from various sources, including Visa, Mastercard cash, debit cards, and cash.
Clover Station.
Clover Station is a versatile POS system that offers all-in-one functionality. It's not cheap, but it has many attractive features and an easy-to-use layout.
You can also use advanced inventory features to work with bulk products, from import to sorting. To make your customers return for more, you can give them a gift card. Clover Station also gives you access to the entire Clover App Market, which allows you to integrate with any other third-party apps you may need.
The Key Features
Work Assignment: This allows you to assign tasks or roles to team members without any hassle. It can be used to ensure that the assignment is not accessible to any other employees.
Simple Interface: Everything can be controlled from one dashboard.
Gift card options: Customers can be given gift cards that they can use on their mobile devices. You can count on your customers coming back with this option.
Access to the Market: You can access the market when you purchase the product. This allows you to update your inventory according to your needs and gives you access to all of the Clover App market facilities. You can also choose if additional integrations are required to make the product more efficient.
Ideal for:
Clover station is a great option for medium-sized businesses that want to sell their product immediately.
Revel.
Revel is known for its amazing features and its emphasis on the restaurant industry. However, it can now also focus on small- and medium-sized retailers after it has evolved.
You can also access real-time inventory with a style matrix. The user interface makes it easy to organize everything. In addition, you can set up email marketing campaigns or create loyalty programs for customers with advanced Customer Management features.
The Key Features
All-in-1 System: This system is all-in-one and can help you manage your employees, provide detailed reports for performance evaluations, control disk scheduling, as well as other features.
Hybrid System and Functionalities: This hybrid system is compatible with Apple hardware. You can also use the self-service kiosks provided by the hybrid system to get you started.
Integration feature: The product has an open API that allows for many integration options. Shopify can be integrated with QuickBooks for accounting purposes and Shopify for ecommerce.
Payment Gateways: You have a variety of payment options and gateways to choose from.
Ideal for:
Revel is a great option for restaurant management and mid-sized businesses looking to integrate well.
Miva Merchant.
Miva Merchant is an ecommerce platform that's specifically designed for modern businesses. It offers many features that ensure you get the best value for your money.
The product is unique in many ways, but it also offers exceptional customer service and customization options.
The Key Features
All-in-one platform: Use one dashboard to showcase, promote and sell your product.
Flexible Tool: The tool can be customized to meet your business needs.
Search Features: This product includes extensive search features that make navigation easier.
SEO Optimization: Unlike other platforms on the list, this product will help you increase your Google search ranking if you can use its SEO tools correctly.
Ideal for:
It is suitable for all kinds of businesses, including small and mid-sized wholesale businesses and retail businesses.
Springboard.
Springboard Retail can help you not only with your POS but also scale up your retail business. It also provides extensive inventory features and customizable fields for item specification.
The Key Features
Custom Fields: This option allows you to work efficiently on any item specification or store transfer.
Inventory Management: No matter the largeness of your inventory, you can manage it. It makes inventory maintenance simple.
Multiple payment options: You have numerous payment options and unlimited transaction options for emergencies.
Multi-Store Management: Large businesses can use the multi store management feature to select, promote, and view products and manage multiple inventories when necessary.
Ideal for:
If you are primarily interested in omnichannel marketing and multi store management for your company, this product is right for you.
Erply.
Erply, a cloud-based POS software that works offline and online, is called Erply. Although you can install it locally, data retrieval will take place on the cloud. In addition, this product has unique features such as allowing you to streamline inventory and sales processes, integrating with other systems, secure payment options, cloud security, and many more.
The Key Features
All Tender Payments: You can process any type of payment and keep track of gift card payments.
In-depth Analytical reports: Provides real-time reports to track invoices and purchase orders, sales cycles, and other information.
Shipping Integration: Any shipping carrier can be integrated with you, and they will give you real-time shipping quotes.
Supplier Database: This database can be used to facilitate ordering and shipping.
Ideal for:
Erply could be the right tool for you if you're looking for an easy way to manage inventory in a small shop.
Thrive POS.
Thrive is a delivery system that primarily targets pizzerias and small- to medium-sized restaurants. You can access all functions that you need to deliver your product from one dashboard.
The Key Features
Food Delivery: This includes tracking delivery, dispatch management, order administration, and other tasks.
Customer Gift Cards: You can give your customers gift cards or loyalty points to make certain they return to your restaurant again.
Trend Analysis: This allows you to analyze sales trends and make offers accordingly.
Restaurant Management: Invoicing and billing are made easier by the integrated accounting module.
Ideal for:
This product is best suited for small and mid-sized restaurants, pizzerias, and small- to medium-sized restaurants.
FAQS
How do Point of Sale (POS) Systems Work?
Point of sale (POS) is where the customer completes their final transaction in your store. Simply put, each time a customer purchases at your store, they complete a point-of-sale (POS) transaction.
The POS system is a combination of tools that automate and streamline the sales process.
What is the Best Point-of-Sale (POS) System for Small Businesses in 2022?
Each business is unique; therefore, your POS system requirements must be tailored to your needs. ShopKeep is a boutique POS system that offers great inventory options. Revel Systems, a great option for loyalty programs, is another option. Finally, QuickBooks POS, a comprehensive accounting tool for small businesses, is an excellent choice.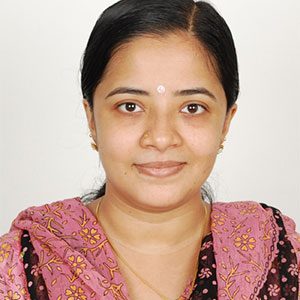 Dr.Supreena has published two international books in finance with the able guidance of her guide and department at Ethiraj College of Women, University of Madras during her PhD in Economics and Finance. She is the Recipient of Dr Vedagiri Shanmugasundaram (An Oxford Scholar) Award for Outstanding and Successful PhD Candidate from Ethiraj College for Women concerning research record and academic distinction. She is experienced in the domain of finance, digital marketing and information technology writing on Artificial Intelligence, IoT, PaaS and SaaS cloud computing etc. She is NIIT qualified in Advanced Network Computing, Google Certified in digital marketing. Her hobbies to maintain balance and reduce stress are gardening and cooking.