CRM vs CMS debate has been going on for a while, and it doesn't appear to go away any time soon. Both CRMs and CMSs have pros and cons, but which one is the right solution for your business?
In this guide, we'll examine the differences between CRMs and CMSs so you can make an informed decision about which solution suits your business needs. We'll also take a look at some of the most popular CRM and CMS solutions on the market so you can find the right one for your business. So, what are you waiting for? Let's get started.
What is CRM?
CRM stands for Customer Relationship Management. CRM systems allow companies to manage their full customer interaction from the beginning of a relationship through signing contracts. After that, they can keep track and follow up on every detail to make sure customers are satisfied with your business.
Although a solo business person can use it, the tool is most effective for large-scale companies where many contacts change hands and communications progress constantly.
It can help you close more deals, collaborate better with your team, and get things done faster.
The CRM software pulls information from your website, email, and voice calls. It creates a record of contacts and sales leads that you can then analyze with reports or forecasts for future performance.
What is CMS?
CMS stands for Content Management System. CMS is the backbone of any modern website. It provides a place for all your content and functionality without worrying about JavaScript or HTML encoding errors that can trip you up in Google searches later on down the line.
With a content management system, you no longer have to worry about uploading new HTML files every time there's an update. Instead, all it takes is one change made in your favorite web design software, and everything will be updated automatically.
CMS offers a content delivery application that will help you deliver the information on your website with efficiency and accuracy.
CMS makes sure your website looks great from every angle with its powerful front-end tools. It also manages the content you upload and display as intended beautifully.
Differences between CRM and CMS:
Let's look at a few main differences between CRM and CMS,
Freepik
CRM:
CRM offers several benefits for any company looking to improve its sales process and customer management. The best part about CRMs is that they can be customized specifically toward your needs, so you know what's being offered without having anything else cloud the waters in terms of price or quality. We help create custom applications for businesses tailored to their business needs.
With this new platform, sales teams can close more deals and gain insights into their strategy. This is helpful for anyone working as part of a company's marketing department, which means they can make better decisions when planning out initiatives that will increase potential customer base and revenue in the future.
Customer support representatives can also use this system, so there's no need to worry about having the right information at their fingertips.
CRM's benefits are immense, as it's a valuable tool for any marketing team. You can use the software to plan your marketing strategy or run campaigns with automation emailing services.
CRM's come in three or four-tiered pricing plans. Some have free trials, so you can try them out before investing time or money into one that will be a good fit for your organization type.
Freepik
CMS:
CMS is the ideal solution for managing website content. It includes everything from blog posts and articles to e-commerce stores, graphics/videos, etc.
The user base for this tool is extremely diverse, with potential clients including website designers and marketing content creators.
Content Editors, SEO specialists, and digital marketers of top businesses use CMS to maintain their websites and implement SEO techniques at ease.
The perks of a content management system are that it enables teams to collaborate and coordinate all sales, service, or support activities.
Without one, these important tasks would be much more difficult and take longer than necessary because each member must input their information into the computer system, which can cause delays in getting work completed efficiently.
The cost of a CMS can vary greatly. Open source platforms are free, but many add-ons need to be paid for, with some even offering trial periods that you could use before committing your time or money to them entirely.
Key Features of CRM:
As explained in the beginning, companies use CRM to track how people interact and convert on-site visitors into customers to meet their needs as efficiently as possible. Here are a few key features that will support your goals.
Freepik
1. Automated Data:
Though there are many benefits of CRM software, one major advantage it has over other marketing tools like email or phone calls? Its ability to automatically log communications between contacts. Rather than copy-pasting old information into your system (such as names), an integrated approach takes care of this hassle.
2. Contact Management Tool:
CRMs are a powerful tool for any company looking to improve customer engagement and increase sales. They store all of your contacts in one place so that you can easily view their journeys through every stage and provide insights on aggregate patterns across the board with just a few clicks.
3. Content Repository:
The CRM allows for creating a content repository containing templates and examples, making it easy for sales reps and saving them time. These pre-made messages provide the perfect way of communicating with prospects and closing more deals.
4. Deal Tracking:
The contact record stores all of the information about one specific customer, including their current stage in sales and where they are located on a multimedia version of your buyer's journey. This CRM can bump up deals automatically or update them manually when necessary – it's tailored for any type.
5. Reporting:
CRM is a powerful tool for sales teams to stay on top of their game. If you have access, reports are an excellent way to ensure your team stays informed about what's going in and how they're doing with goals set out from the beginning.
Key Features of CMS:
CMS provides organizations with a way to manage and update their online presence. The following features will help you manage every aspect:
Freepik
1. Content Management Tools:
The most popular content management systems comprise an internal system for managing information and a front-end that provides users with access to their published pieces.
The back-end of a content management system is where you can store all your organization's digital assets. You'll be able to browse through it and pick items for use on the front end, including rich editors that allow editing before placing into pages or posts across different platforms like Facebook timeline updates.
2. Publishing Tools:
The CMS backend is what stores all of your digital content and lets you view it through an interface. In addition, some tools allow for direct editing in rich text format before placing it on a page, which can be very helpful.
You can choose from a range of publishing tools depending on your needs and preferences. Some might be more bare-bones, whereas others will include an advanced WYSIWYG editor with all the features you could want – it's up to each user.
Having a CMS that allows you to preview your published content before going live and schedule pages for publishing will save time in the long run.
3. SEO Tools:
A quality Content Management System won't just let you run your website – it will help get more people's attention. You can use native tools or extensions to create XML sitemaps, add 301 redirects for increased performance and optimize metadata on each page so that search engines understand what they're publishing.
4. Blogging Tools:
The built-in blogging tools, including page templates and content editors, make it easy for any online business to start publishing right away. For example, WordPress is a CMS that bloggers largely know because of its ease in creating blogs with qualities similar to or identical to those found in traditional newspapers back when we were all reading them.
CMS-CRM Combination:
There are a lot of variables when running an online business, from taxes and legal requirements to marketing strategies. It can be hard not knowing which path will lead you down the best for your company's success.
The sooner you implement a healthy CMS-CRM relationship at the heart of your strategy, the less time and money will be wasted. You'll also gain insight into who is most likely to buy from your company so that trust can grow with every customer interaction.
Conclusion:
While CRM and CMS may seem similar at first, they are very different. It is important to understand the differences to select the system best to meet your needs. We hope this guide helps outline the key features of each system and how they can benefit your business. If you're looking to create CRM solutions tailored to your business needs, you're at the right place. Also, we help manage your website's digital content using CMS and help you choose which tool is best for your business.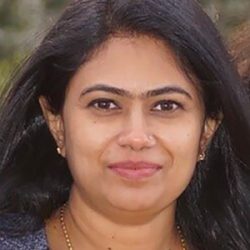 A fun-loving, creative, and passionate writer. Experienced as a curriculum writer for kids at CompuSkool (Information Technology) written interactive learning materials that engaged young minds between 3 to 17 year olds across different technology areas. After a break from writing, now pursuing passion through blogging. Now a technical writer at Squash Apps. Waiting for the future to reveal itself as days unfold.